AVCLabs Video Enhancer AI
AI video enhancer and upscaler to give your old footage a second life!
Utilize Multi-frame enhancement to improve the visual quality
Upscale video resolution from low to high with super-resolution
Sharpen/Recover faces from blurry video and enhance facial details
Remove noise and grain from the video to make it clearer than original
Add gaussian or image blur to the moving faces in the video with AI
Support deinterlcaing, cropping, cliping, GPU & TensorRT acceleration

AI Workflow

Optimized Performance
Uncompressed Output

Clean & Secure
Video Enhancer and
Upscaler
Powered by AI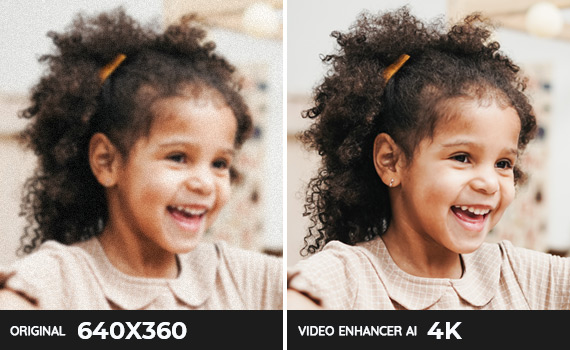 Upscale Video to 4K and 8K
For upscaling the low-resolution videos into high resolution, AVCLabs provides state-of-the-art AI-based technologies: Multi-frame Enhancement and Super-resolution Upscaling. Super Resolution generates superior quality video with more details and better textures from the given videos. Multi-frame enhancement model processes multiple frames at a time, effectively reducing the amount of flicker. Four models are provided in the Upscale to allow you to select between Standard and Ultra, Single-image and Multi-frame upscaling.
Remove Noise and Artifacts
The dedicated Video Noise Removal model enables you to denoise the old TV series, movies, home videos, surveillance videos, and so on, and ensure the preservation of texture quality and details as much as possible, leading to better visual experiences.
Lossy compression introduces artifacts that severely decrease visual quality. AVCLabs utilizes deep-learning-based compression artifacts removal to comprehensively remove compression artifacts, without a serious loss of existing detail.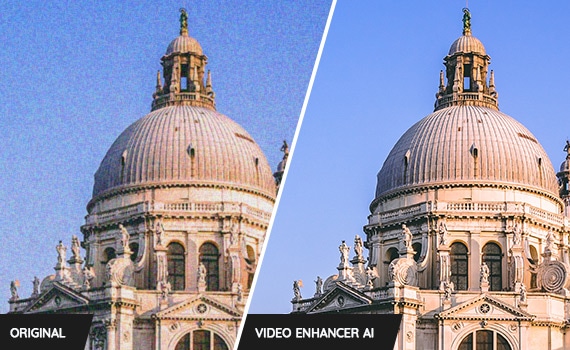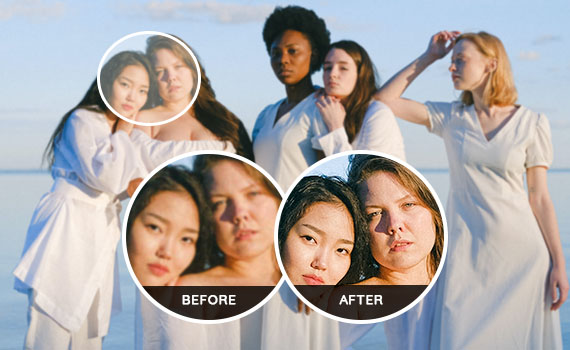 World-leading AI Face Enhancement Tool
As a world-leading AI Face Enhancement tool for video, AVCLabs utilizes a super-resolution face enhancement algorithm based on AI. In the process of face detection, high-resolution face details can be obtained from the low-resolution video, sharpening blurred faces, while removing undesirable skin components, such as wrinkles and spots, and making the face look beautified.
Deinterlacing to Make the Video Progressive
The interlaced videos found in analog television, HDTV in the 1080i format, DVD titles, and some Blu-ray discs are not as great for modern displays. AVCLabs can effectively fix the interlaced videos to convert them into progressive forms, as well as delivering high-resolution images without flickering.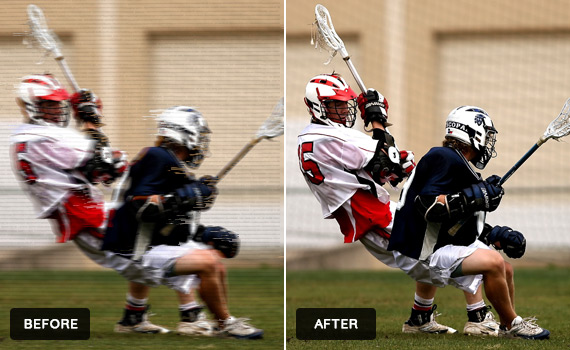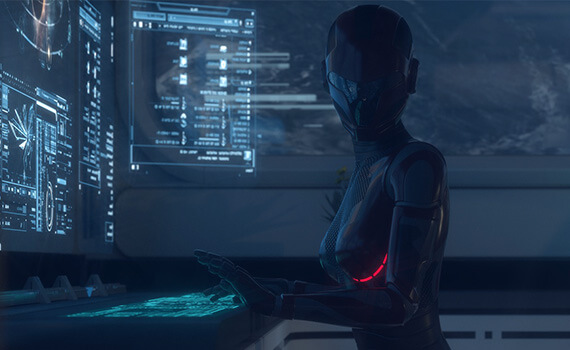 Powerful and up-to-date AI Algorithms and Models
AI algorithm is the core of improving video quality. AVCLabs Video Enhancer AI is equipped with powerful algorithms and an AI model that always stay up-to-update. By giving AVCLabs the descriptive instructions it needs to carry out the video upscaling, denoising, and face enhancement tasks, AVCLabs is able to automate the video processing and get more natural results that classical programming cannot easily achieve.
AI Blur Moving Faces in Video to Protect Privacy
Are you looking for the easiest app to blur the moving faces in a video without so much effort? Now AVCLabs add the AI Face Blur feature to help you add blur (Gaussian Blur or upload your own image) to one and multiple faces in a video precisely, effortlessly, and automatically, with the advanced AI face detecting.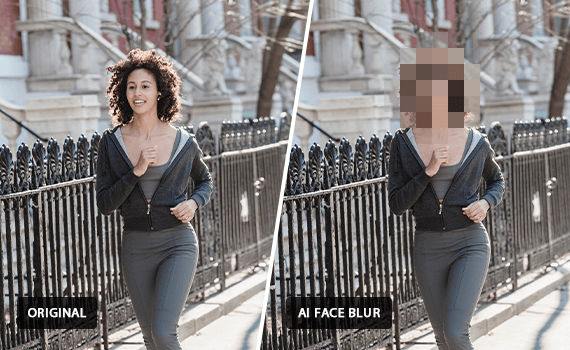 Why Choose
AVCLabs Video Enhancer AI


Deblur and Upscale Footage
Upscale video quality and resolution to 1080p, 4K, and 8K without video blur and background noise.


More Natural Results
Use the algorithms AI mode to extract information from raw data and apply the best way to enhance the video naturally.


Powerful and Easy-to-Use
Advanced video quality enhancement tool combines the power of AI and graphics card. No need to configure parameters.
OUR SOLUTION
Fix Your Blurry Videos with the Power of AI
Pricing and Plans
3 Choices for
Your Order Plan.
1-MONTH PLAN

$ 49.95
$
39.95
/ Month
Auto-Renew. Cancel Anytime
1-License for 1 PC
5 Days Money Back Guarantee
Free Updates & 24/7 Support
1-YEAR PLAN

$ 199.95
$
119.95
/ Year
Auto-Renew. Cancel Anytime
1-License for 1 PC
5 Days Money Back Guarantee
Free Updates & 24/7 Support
LIFETIME

$ 499.90
$
299.90
/ Lifetime
One-Time Purchase

1-License for 1 PC
30 Days Money Back Guarantee
Free Updates & 24/7 Support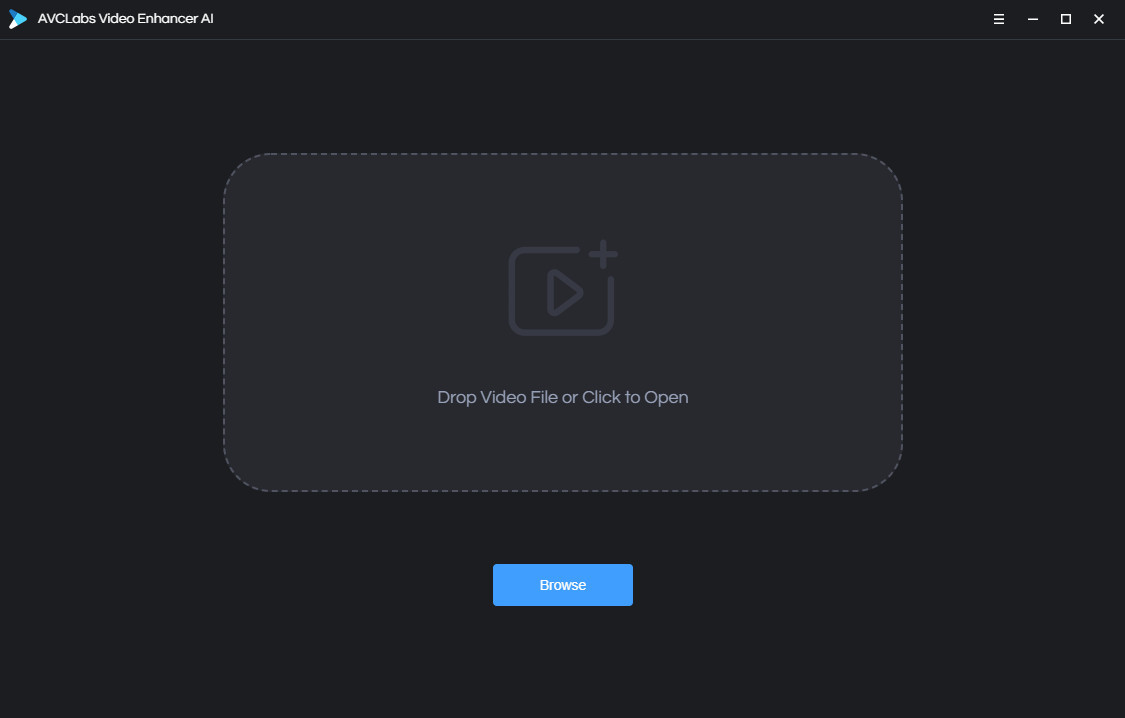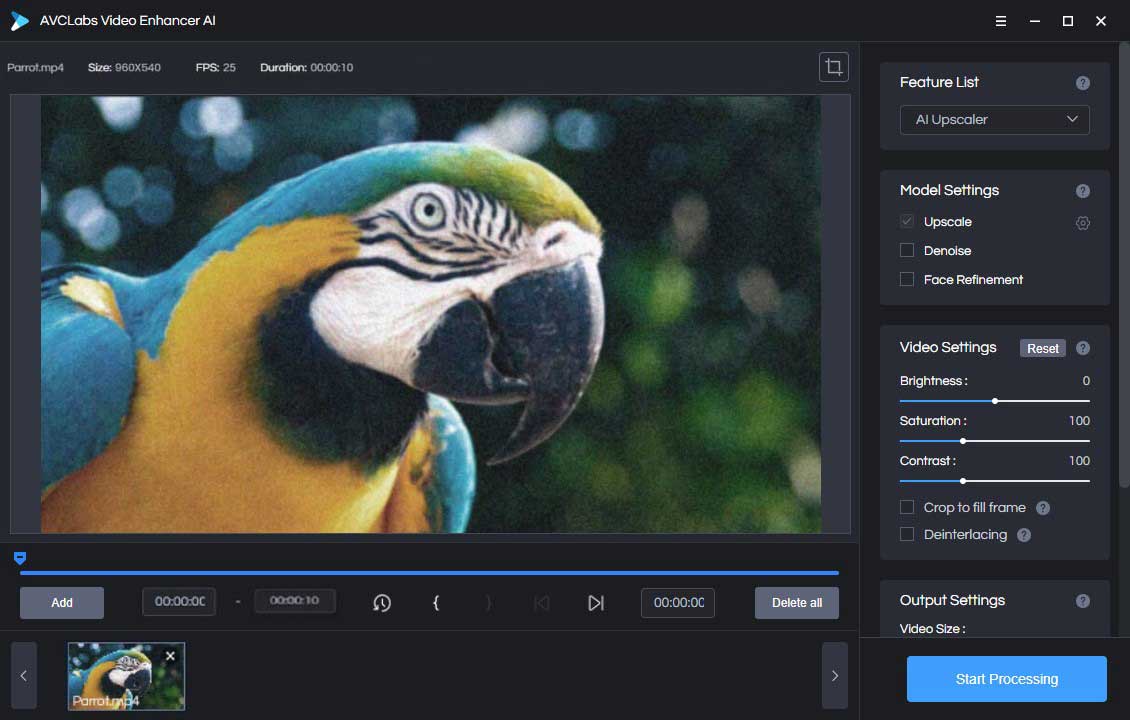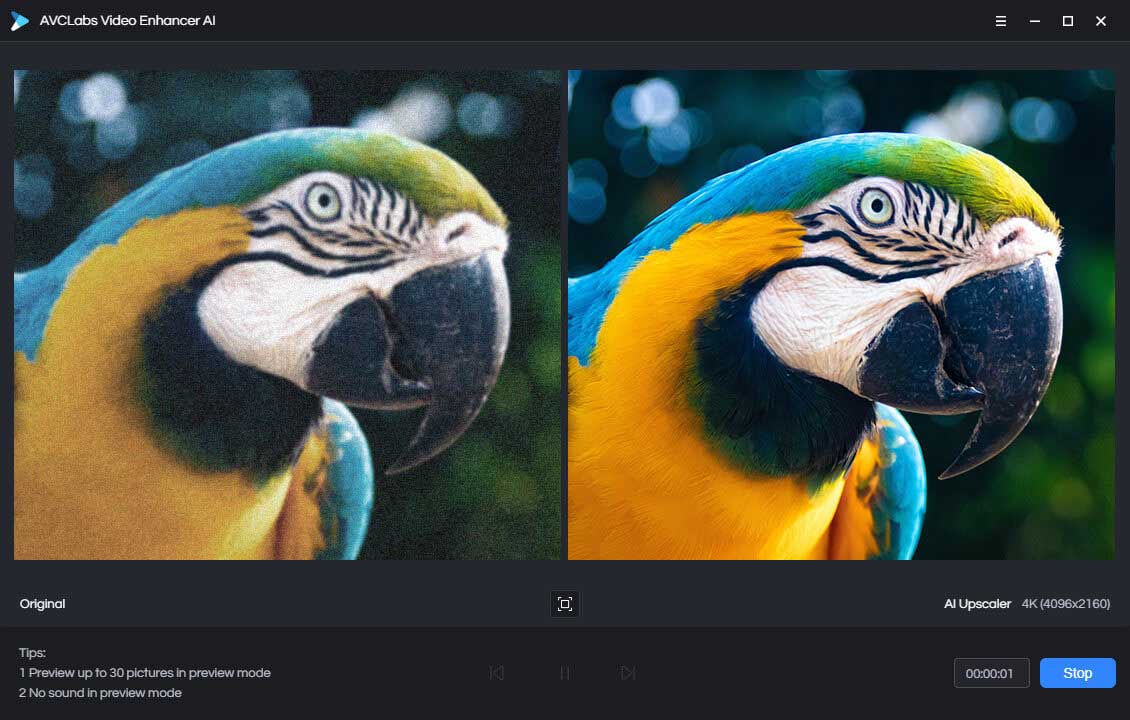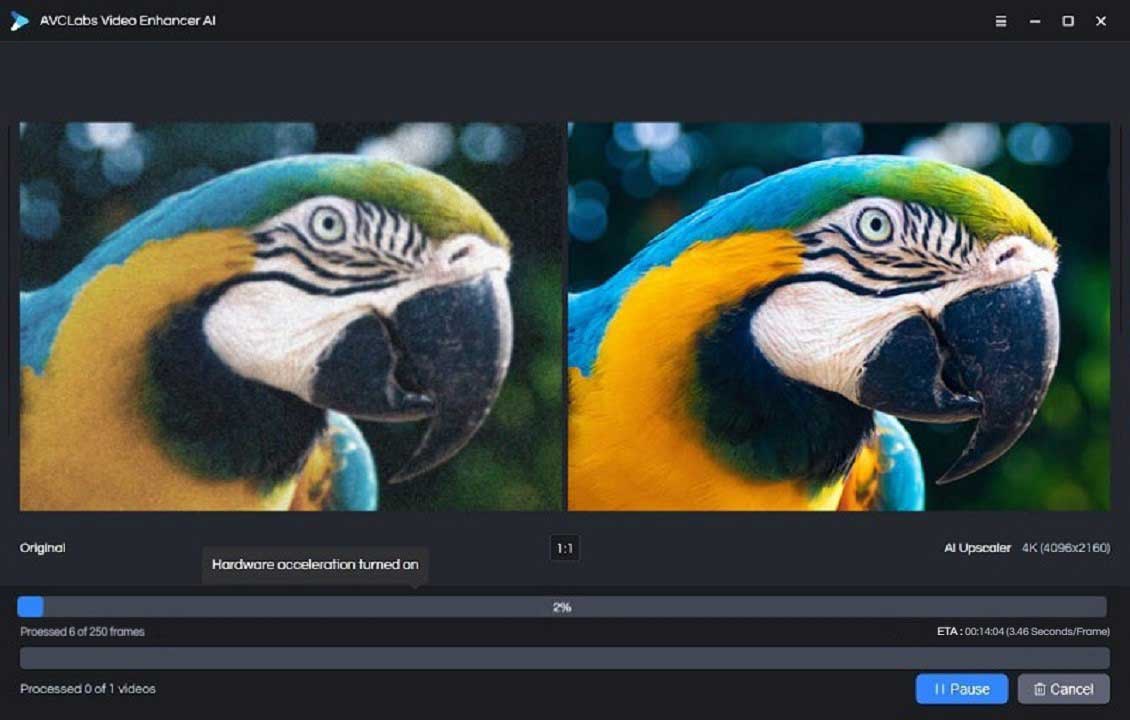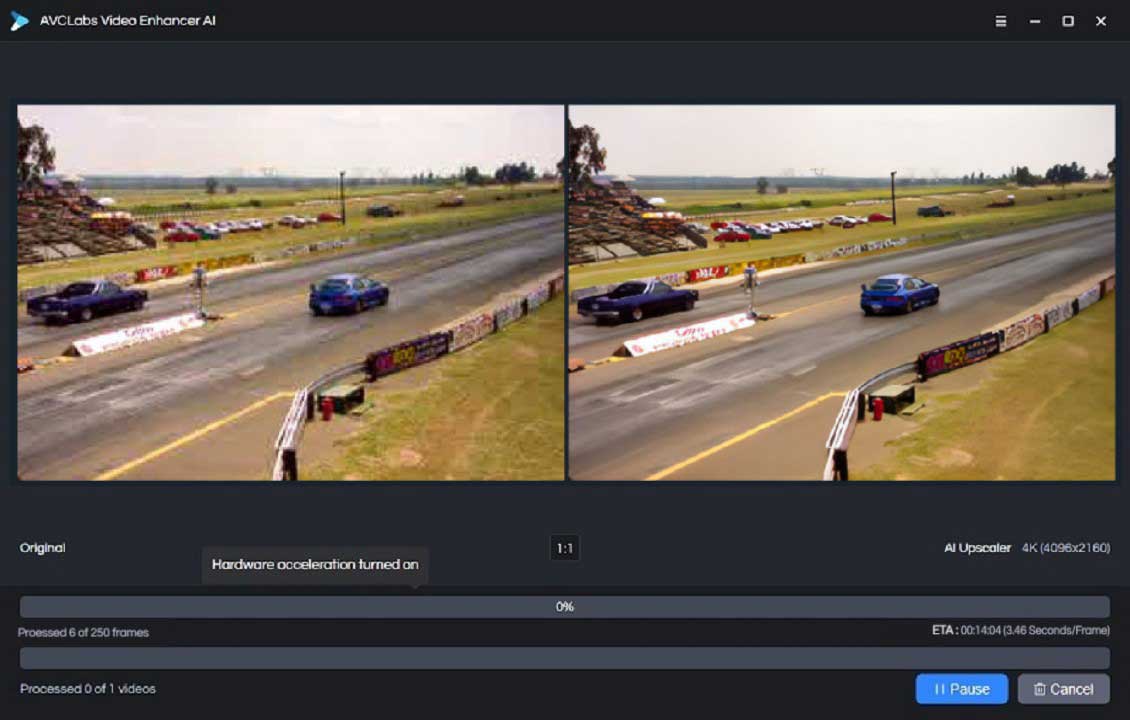 HOW IT WORKS
How to Use
AVCLabs Video Enhancer AI
4 Steps
02. Import Video
Click the "Browse" button to open a file pop-up window and select a video file or drag-drop the video directly.
03. Select the AI Model
Choose an AI processing model in the upper-right panel of the application. And adjust the output to 200%, HD, 4K, etc.
04. Start Processing
Before processing the video, you can also trim the unwanted part. Click the "Start Processing" button to start.
TESTIMONIALS
"Thanks a lot! It makes my old videos come to life again with the power of AI."
Julian Moore
Video Editor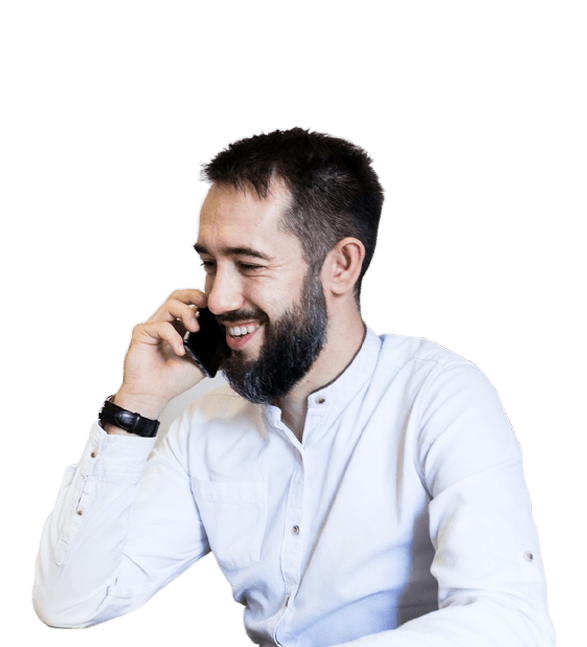 TESTIMONIALS
I just use it to improve video quality in one click, upscale videos from HD to 4K. Nice program, thanks~ .
Caroline Jane
Video Blogger
BLOG & NEWS
The Latest Blogs and News