Deep Privacy Preserving. Blur and Anonymize
If you're looking for an AI-powered and top-notch video blur app that offers precision and flexibility, look no further than AVCLabs Video Blur AI. Whether you want to blur video backgrounds, faces, or video objects that you do not want to appear in public, it has you covered. This is the unique and simplest app you need for perfect video blurring effects! Applying the blur effects, which is compliant with the generative adversarial network for face anonymization, will selectively and intelligently pixelate or censor the faces (even the multiple moving faces) or other unwanted objects in a clip, making it impossible to identify people and sensitive information in your videos.
The great thing is that the use of deep-learning techniques makes the background blur, face blur, and objects blur automatically processed at the click of a button. AI will do the rest, without any complicated editing steps.

What Can You Do with AVCLabs Video Blur AI?
The idea of being watched 24/7 has become reality with the rise in the use and prevalence of closed-circuit and monitoring cameras. There are many concerns about individual privacy and data protection. In this case, the anonymization of videos by blurring faces, background, and other sensitive information is a big step in any endeavor to protect privacy (identity, location, or confidentiality) from surveillance by third parties like corporations who may want access for their own purposes.
AVCLabs Video Blur & Face Blur is a powerful yet easy-to-use video blur app that allows you to protect user privacy by blurring background, foreground, faces or any other objects in your videos. With AI and deep learning techniques, this video blur app can assist with enhancing security for sensitive data like credit card numbers, license plates, and more.
AI Face Detect
Automatically detect, recognize, and track faces in videos for anonymization with precision, and blur the detected objects.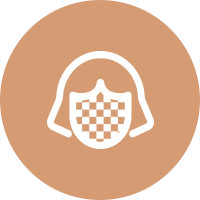 AI Face Blur
Blur, make censor around or add mask to the detected faces selectively for single face or multiple faces in people crowd.
Background Blur
Blur the video background to hide any unwanted elements, or create a more professional look for your videos.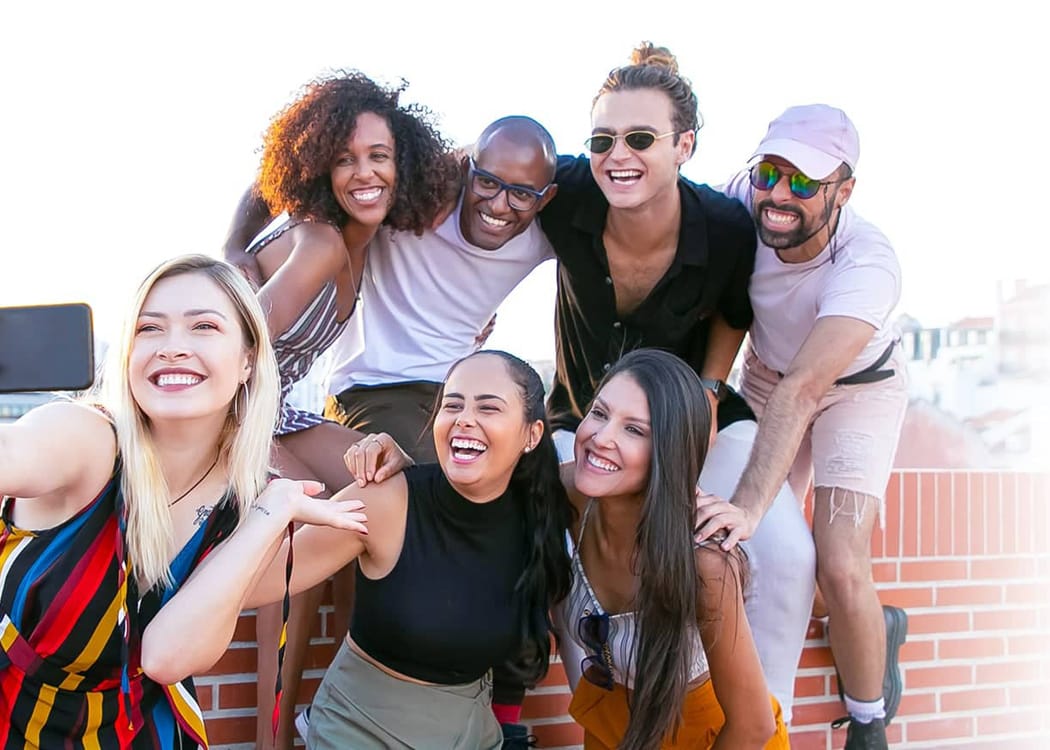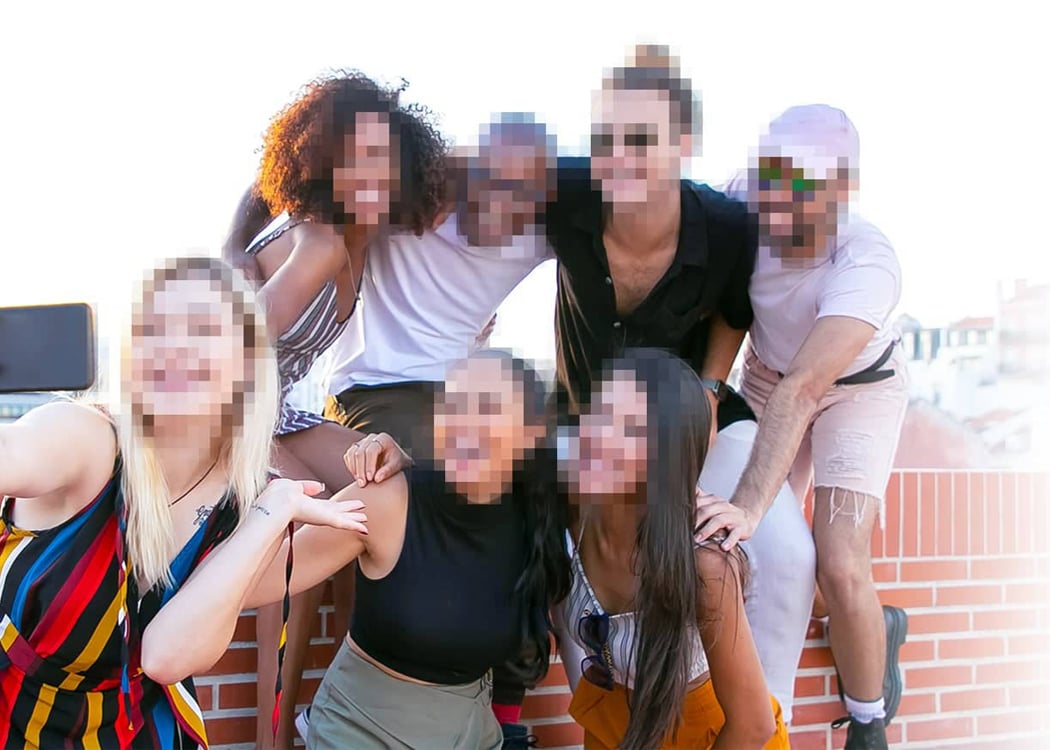 Blur Moving Faces
For the Sake of Privacy-Preserving: With the rise of privacy concerns, protecting user identity with Face Blur app is a necessary step for any institute or individual.
Anonymize Faces with High Precision: The robust face detection algorithms to detect, track and extract human faces in digital video, so that you can select faces and add blurs precisely.
Selectively, Automatically, with High Consistency: To get a moving face, you'll have to specify which frames of animation you want and make sure that person remains still for most footage while recording it. Now with the robust face tracking and anonymization algorithms, the blur will move alone with the faces.
Simple to Use and Time-Saving: AI-powered automated face blur means one click of a button for blurring the faces, even for moving multiple faces. There is no need to select the tracking area and set multi-point tracking.
Blur Any Part/Object
Why we need to blur video: Firstly, the most important reason to blur video is that you'd need to hide sensitive information like license plates, logos, etc. Secondly, you need to add the blur effect to a specific area of your footage to highlight it. Thirdly, you can add certain types of blur to the video to make it more aesthetic.
Blur or pixelate objects with AI: Blur video by using custom shapes (Rectangle or Oval) to pixelate or blur the multiple objects in the video. It allows users to click and drag any corner of the box to resize the blur area and set when the blurring begins and ends.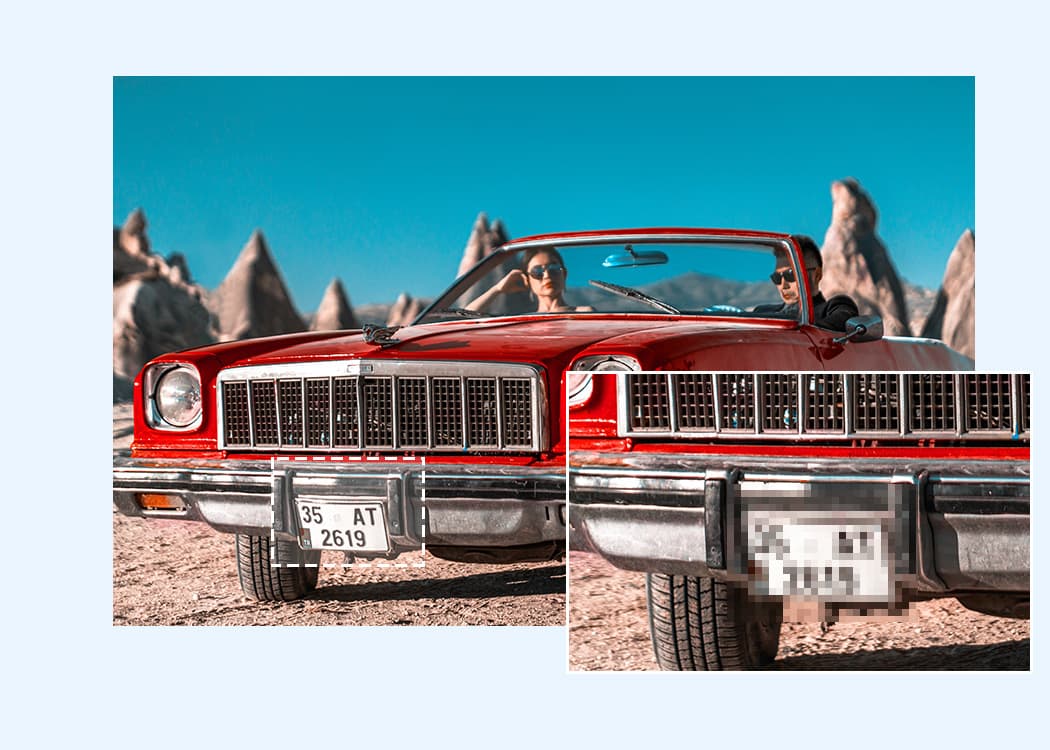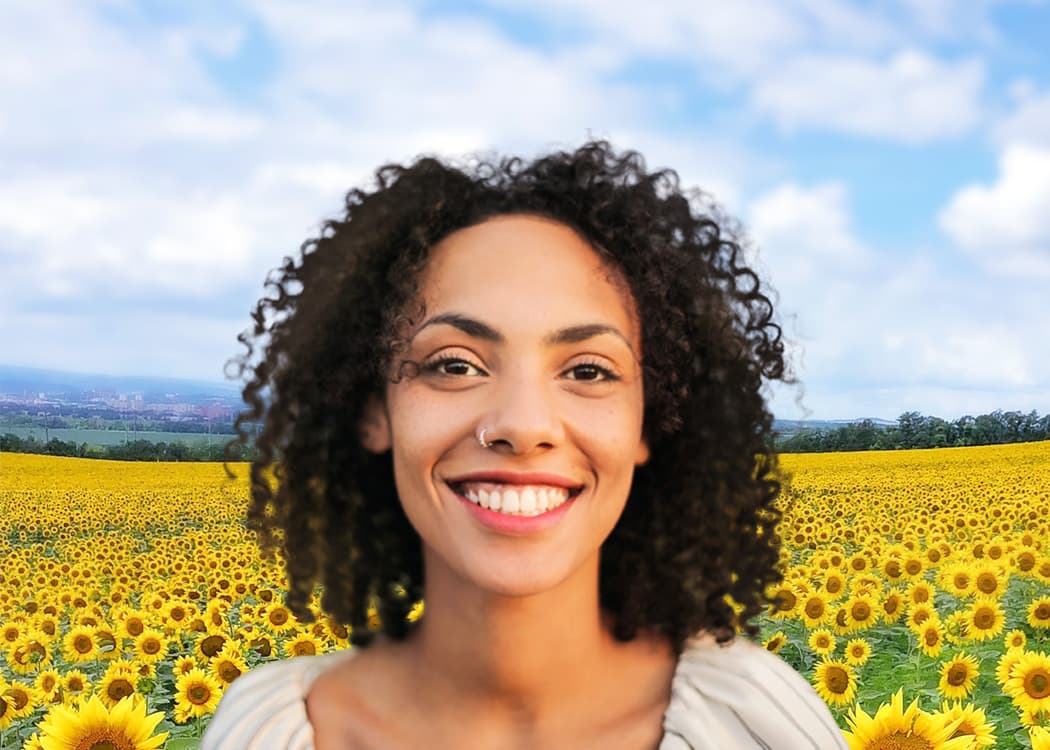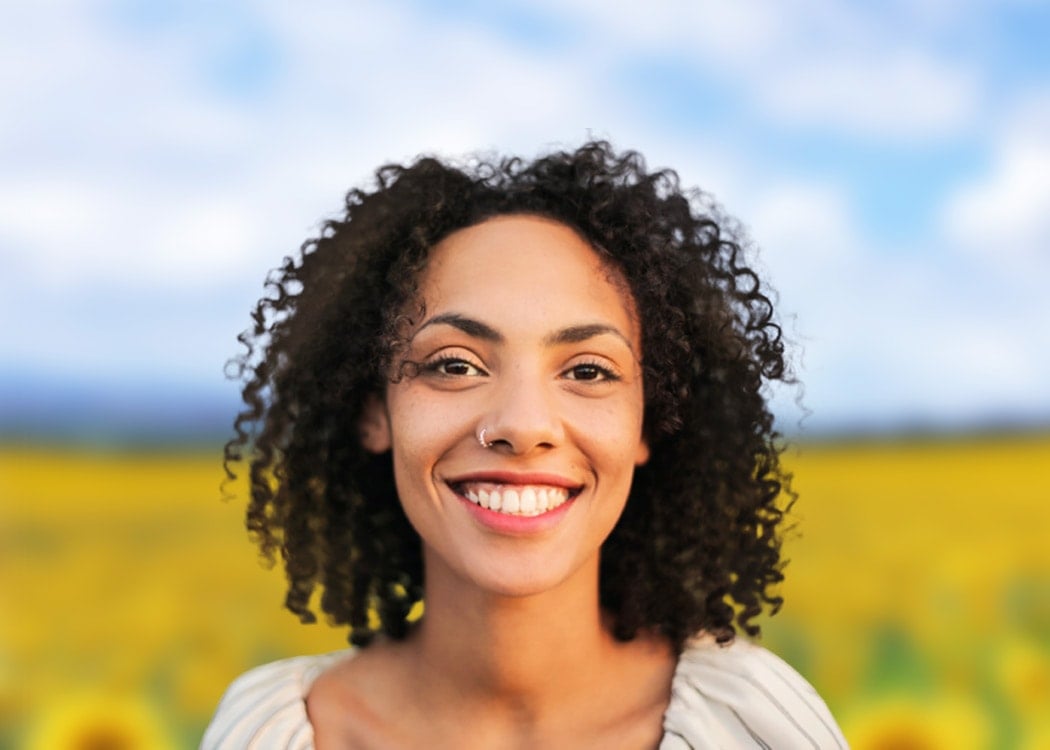 Blur Background
Hide Unwanted Things in the Background: Blurring out the background can be very helpful to protect your privacy. This allows for any sensitive material to remain private and ensures only essential elements are in view.
Ensure the Focus of Your Video: Blurring out the background is key to ensuring critical information draws focus while providing an air of professionalism. Unnecessary items can be eliminated with a single blur effect for a modern and engaging presentation.
Enhance Video with Blurred Backgrounds: Blurring the background and foreground would be a great way to enhance your video with special effects.
Blur Video Backgrounds Automatically with AI: This video blur tool uses deep learning to identify and emphasize the subject in the videos. The cutting-edge tech seamlessly softens the boundaries of any background elements, creating an immersive visual experience that draws viewers' eyes toward what matters most.
How It Works
Step 1: Launch the Program
Launch AVCLabs Video Blur AI and you will enter the main window of the program.
Step 3: Select to Blur Face, Background, Foreground, or Custom Blur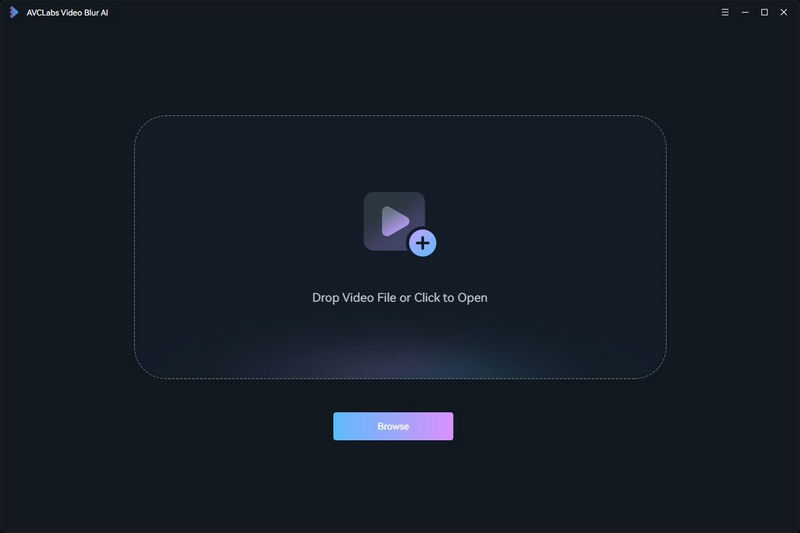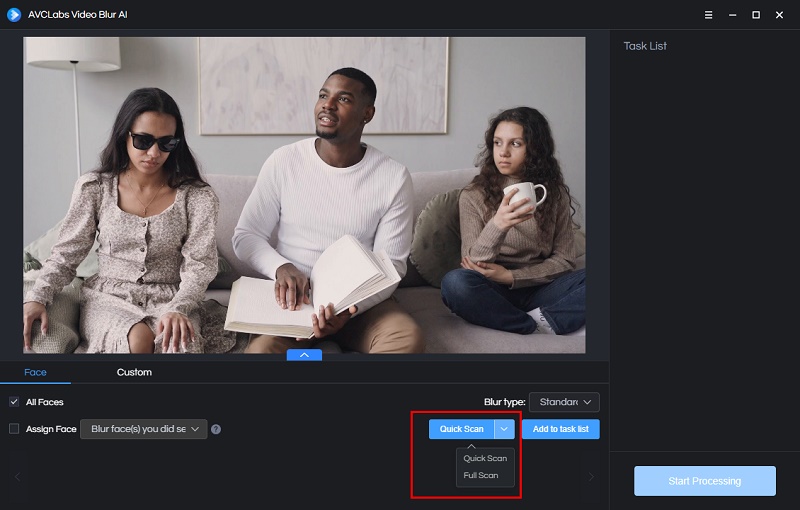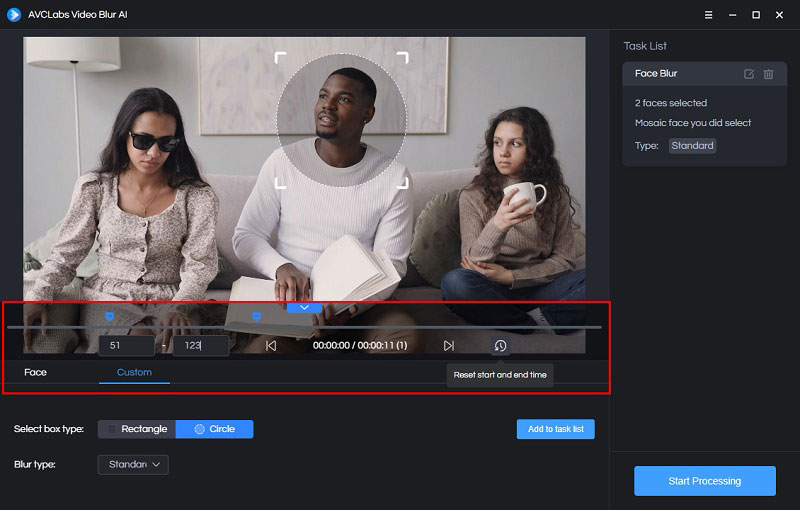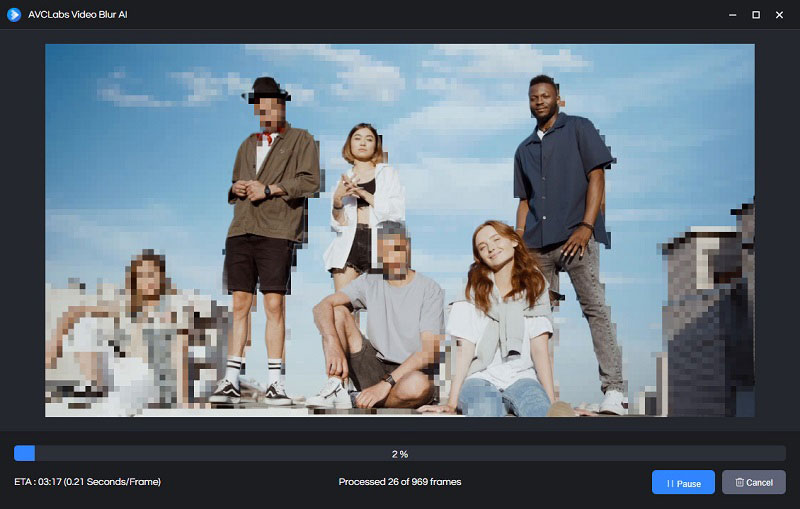 System Requirements
System Requirements
Supported OS: Windows 11/10/7 (64bit)
Processor: 4GHz Intel/AMD processor or above
RAM: 8GB or higher
Free Space: More than 15G
Hardware Requirements
Minimum: Intel CPU from 2015 onwards (4th generation) or AMD CPU from 2016 onwards
Recommended: Intel i7 (7th generation) or greater (4GHz and above) or Ryzen 7 or greater (4GHz and above)
Graphics Cards
After Windows 10 ver. 1903:
NVIDIA Kepler (GTX 600 series) or above;
AMD GCN 1st Gen (Radeon HD 7000 series) or above;
Intel Haswell (4th-gen core) HD Integrated Graphics or above
Before Windows 10 1903:
NVIDIA GTX 1050 Ti or higher
Supported Formats
Input: 3G2,3GP,AVI,DIVX,FLV,F4V,M2TS,MTS,MOV,MP4,M4V,MPEG,MPG,DAT,MKV,OGM,RMVB,RM,TS,TP,VOB,WMV,WTV,ASF,DV,WEBM, etc
Output: MP4
OUR SOLUTION
Blur Background & Faces & Objects with the Power of AI