Welcome to AVCLabs PhotoPro AI User Guide
To give your image a unique artistic flair, click on the "Stylize" tool. This feature offers a range of artistic styles to transform your photo into a work of art.
Stylize
1. Select the desired area or leave it unselected to apply stylization to the entire image. Refer to Selection Tools for the selection guide.
2. Click the"Stylize" tool.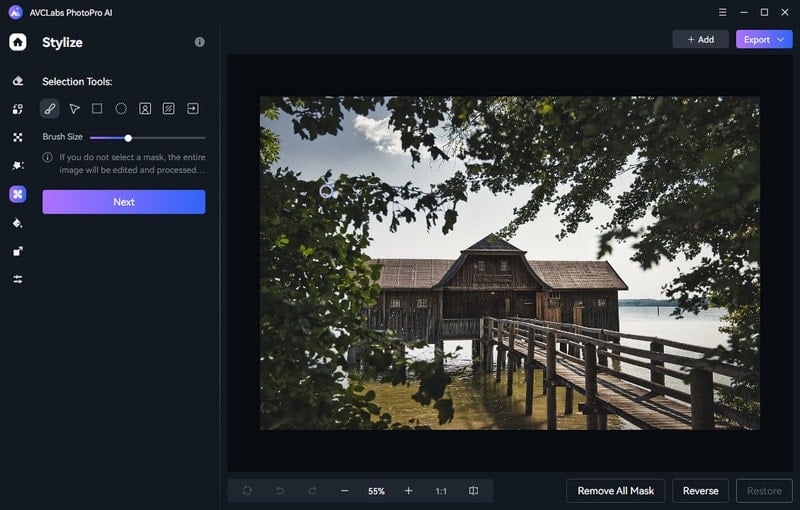 3. After selecting a style template, click the "Apply" button to apply the selected style to your image. Take a moment to review the result.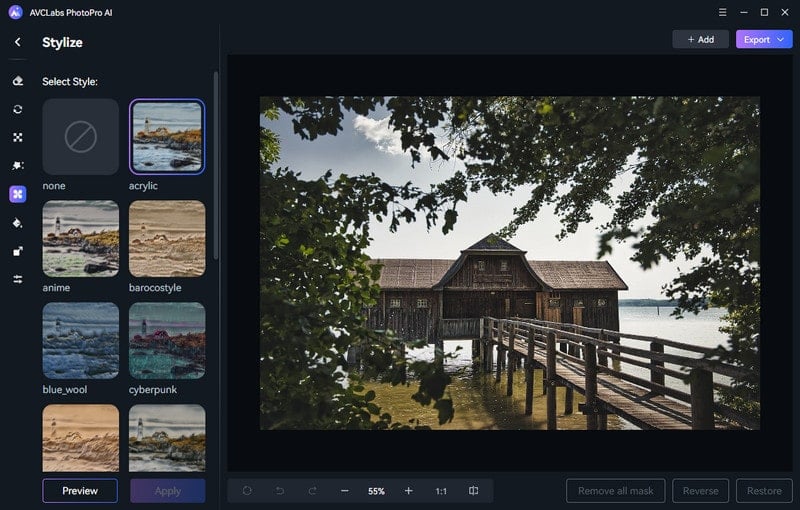 4. If you are not completely satisfied with the applied template, simply choose a new one and apply again.
5. Save the edited image.