AVCLabs PhotoPro AI Introduction
PhotoPro AI is a cutting-edge photo editing program that harnesses the power of artificial intelligence to enhance and transform your images. With features like Inpaint, Matting, Enhance, Colorize, Upscale, Stylize, and Adjust Color, PhotoPro AI empowers you to effortlessly remove unwanted elements, add vibrant colors, improve resolution, fine-tune image attributes, and apply artistic styles.
Main Features
#1. Inpaint
If you want to remove unwanted elements from the picture, click on the "Inpaint" tool. The powerful AI algorithms will analyze the content and automatically remove the chosen elements, creating a clean and seamless result.
If you don't select an area, the function will not be enabled.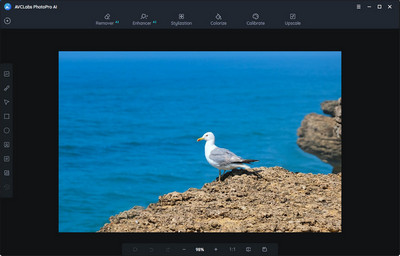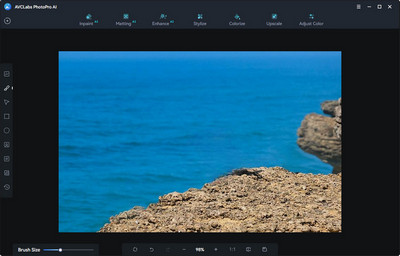 #2. Matting
The Matting function enables you to select and isolate specific areas, such as people or objects, from their original backgrounds. You can then place the selected object onto a new background or effortlessly blend it with other images.
If you don't select an area, then the function will not be enabled.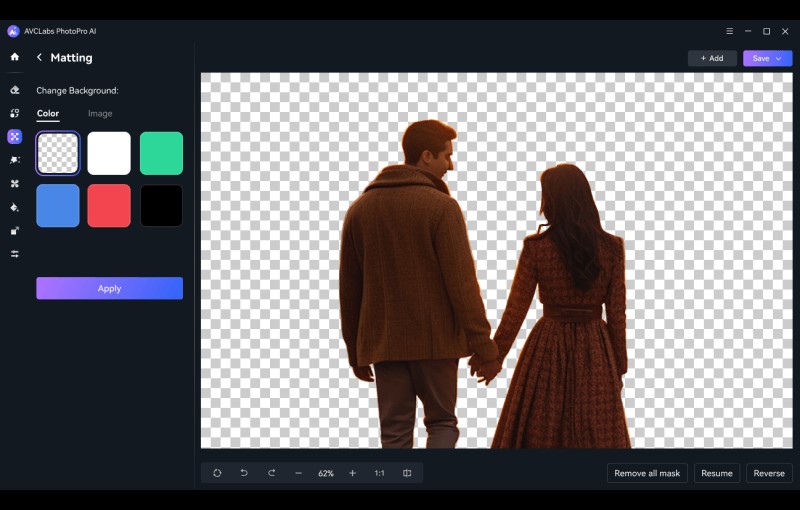 #3. AI Enhance
AI Enhance, as the name suggests, is used to improve the quality of old photos and to upscale low-resolution photos to high quality. It provides two options for enhancement: Standard and High Definition.
Standard: Enhance images with balanced improvements.
High Definition: Enhance images with more pronounced improvements, but a longer time is needed.
For portrait photos, you can check Face Refinement to detect and enhance every detail to make your subject look great.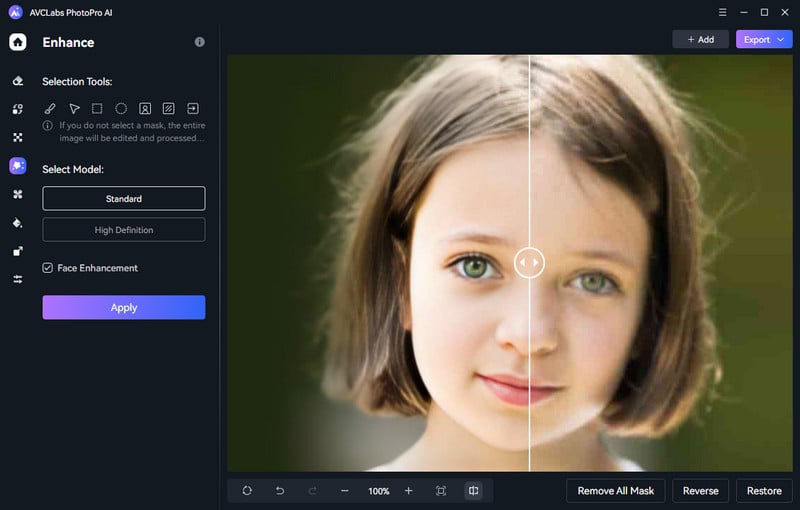 #4. Stylize
To give your image a unique artistic flair, click on the "Stylize" tool. This feature offers a range of artistic styles to transform your photo into a work of art. Select the desired area or leave it unselected to apply stylization to the entire image. Explore different styles and preview the changes until you're satisfied.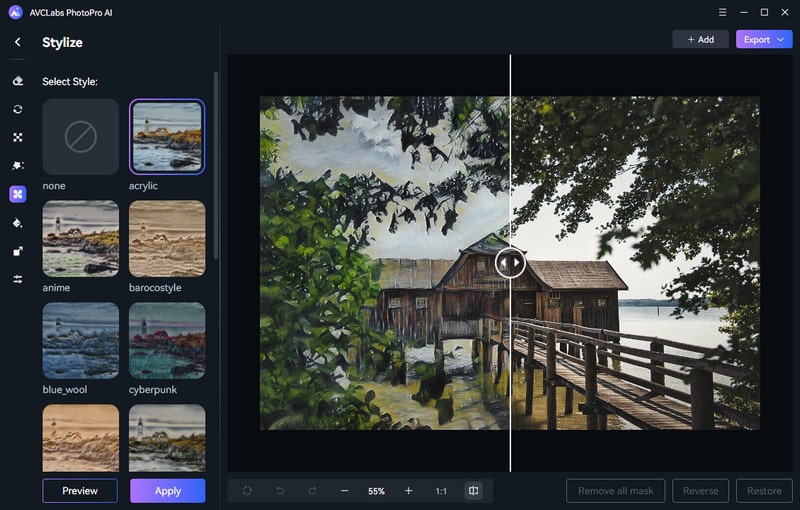 #5. Colorize
You can choose the Colorize tool to convert black and white photos to color. The rendering index can be adjusted to change the colorizing effect till you find the most suitable color.
#6. Upscale
The Upscale tool is used to improve the photos' quality. It can turn your low-res photos into ultra-high definition while recovering real detail to get the best quality. There are 4 magnification levels available: 1x, 2x, 3x, and 4x. These options allow you to choose the degree of enhancement suitable for your image.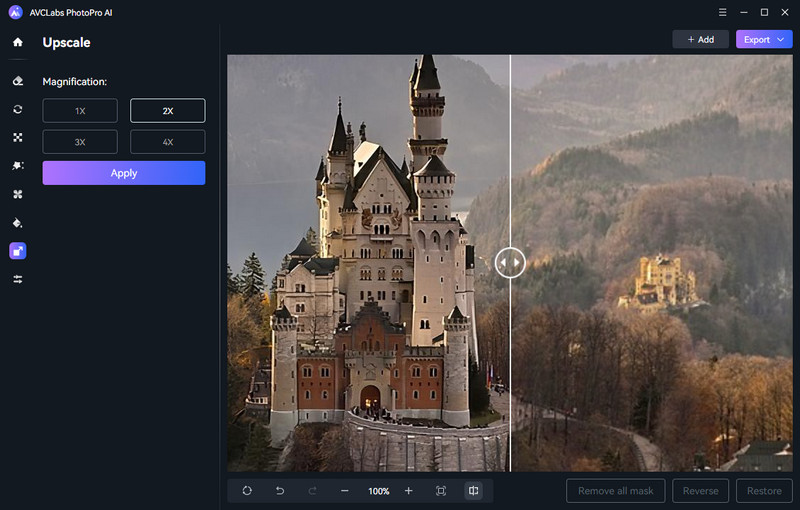 #7. Adjust Color
The Adjust Color feature provides you with the option to calibrate color and adjust image settings such as brightness, saturation, contrast, transparency, and blur intensity. The sliders allow you to independently modify each parameter to enhance specific aspects of your image.