Welcome to AVCLabs PhotoPro AI User Guide
The Matting tool enables you to isolate specific areas, such as people or objects, from their original backgrounds and replace the transparent background with a new one.
Matting
1. Choose the specific area of the image you want to keep, or if no area is selected, the Matting tool will not be activated. Refer to Selection Tools for the selection guide.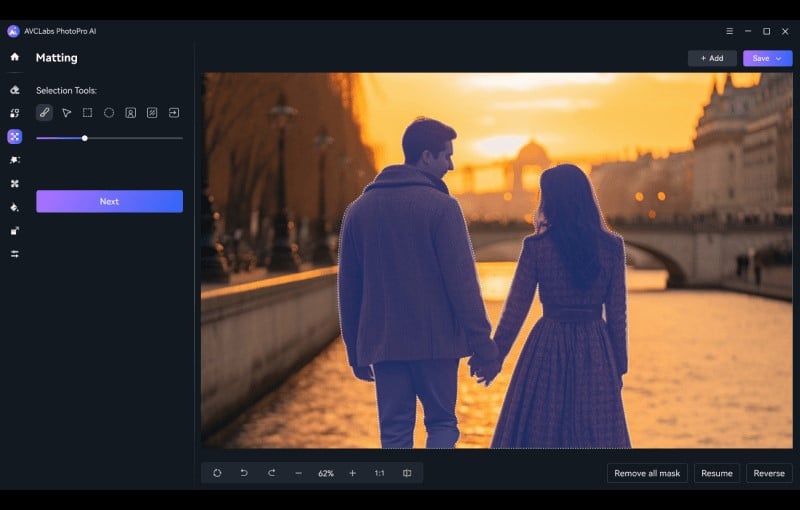 2. Click the "Matting" tool, and you will get a image with transparent background.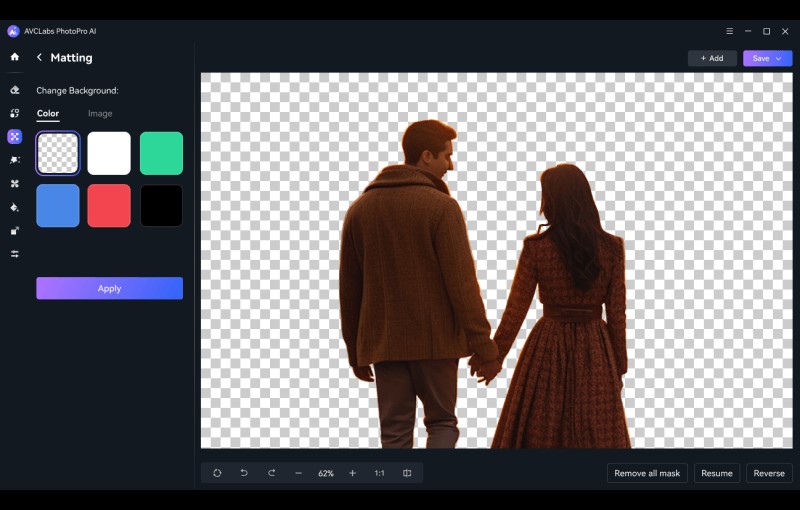 3. Choose a pure color or even a custom image as your new background and click "Apply".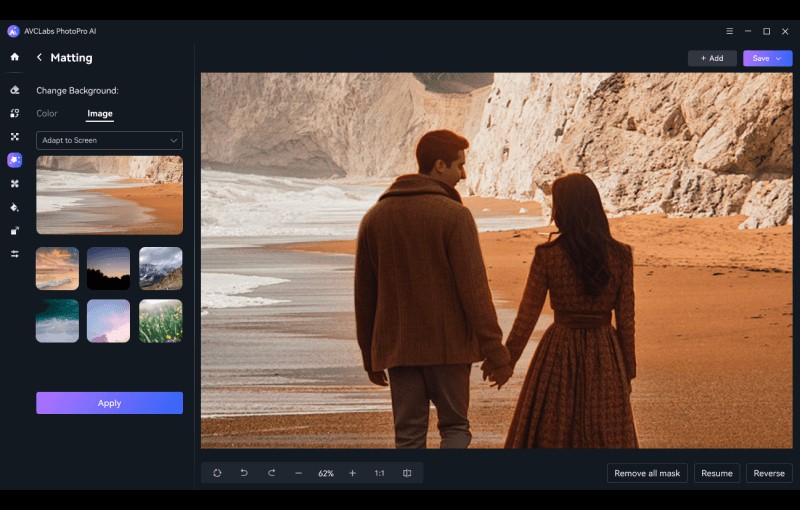 4. Save the edited image.