Welcome to AVCLabs PhotoPro AI User Guide
You can choose Colorize tool to convert the black and white photos to color and add natural and real color to them.
Colorize
1. Select the desired area or leave it unselected to apply colorization to the entire image. Refer to Selection Tools for the selection guide.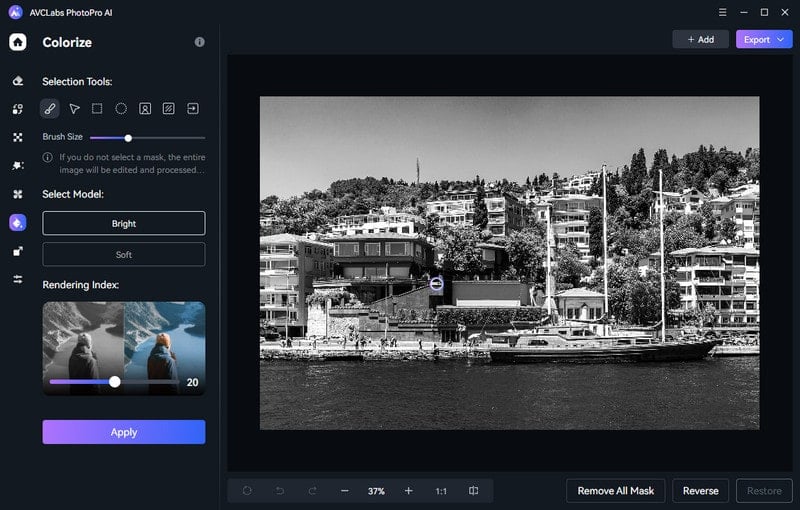 2. Click the "Colorize" tool. Move the slider to adjust the intensity of colorization from 8 to 32.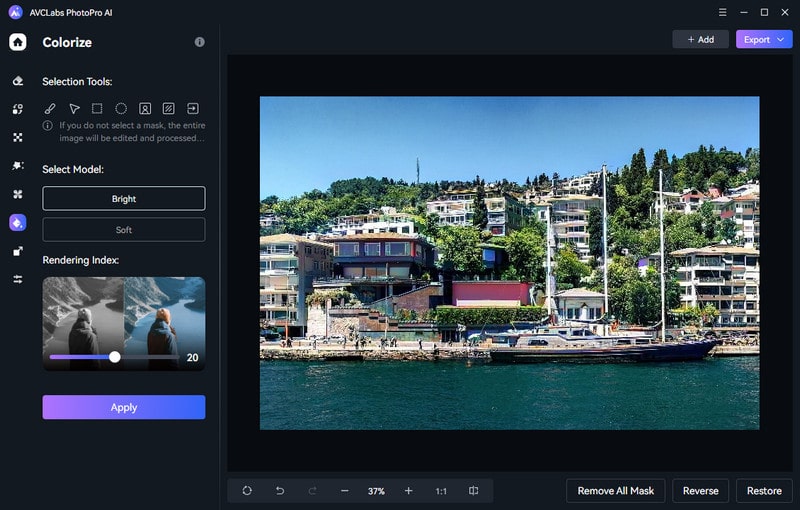 3. Click "Apply" and check the colorized image.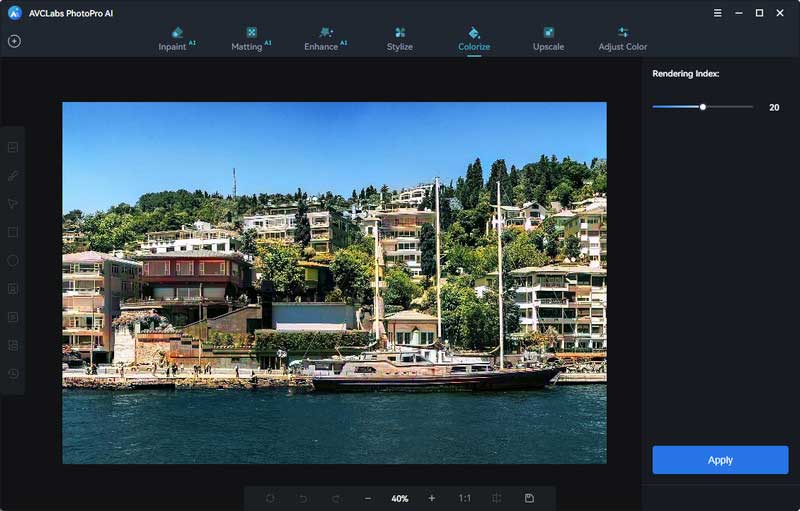 4. Save the edited image.