Best Free AI Image Enhancers Online & Offline in 2023
What is the best AI image quality enhancer? Is there a free AI photo enhancer?
The world of digital image editing has witnessed a remarkable transformation, thanks to the rapid advancements in artificial intelligence technology. The emergence of AI photo enhancers has revolutionized the way people enhance and transform pictures, providing users with powerful tools to breathe new life into their photos effortlessly. These cutting-edge tools utilize advanced algorithms to automatically enhance various aspects of images, resulting in sharper details, improved colors, and overall better quality.
This article will explore the best free online AI image enhancer- AVC.AI, and the best free offline AI image enhancer- AVCLabs PhotoPro AI, their features, benefits, and how to use them, empowering you to elevate your photos to a whole new level of excellence without spending a penny.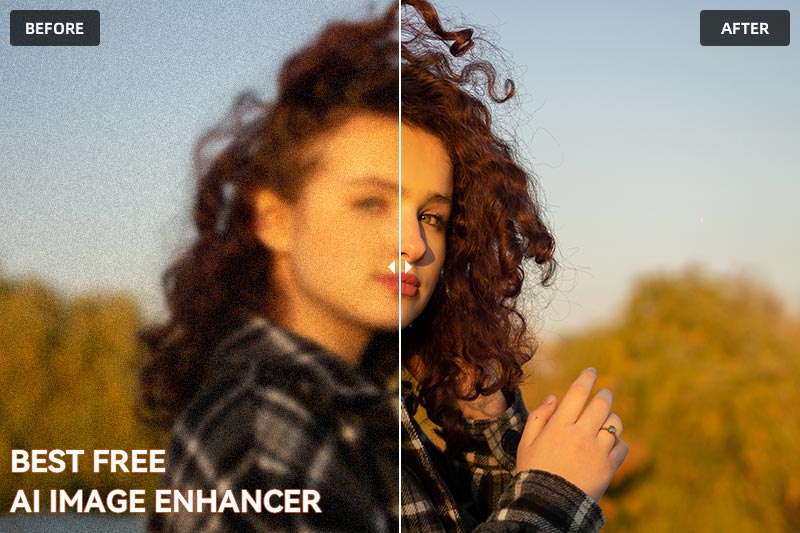 ---
Part 1: Advantages of AI Image Enhancers
AI photo enhancers offer several distinct advantages when compared to traditional photo editors. Here are some of them.
Automated Enhancements: AI photo enhancers use advanced algorithms to automatically analyze and enhance images. This saves users time and effort, especially for those who may not have extensive editing skills
Intelligent Image Recognition: AI enhancers can recognize various elements in an image, such as faces, objects, and scenery. This enables them to apply specific adjustments to different parts of the photo, resulting in more precise and targeted enhancements.
One-Click Editing: With AI photo enhancers, users can achieve impressive results with just a single click. The AI algorithms handle complex processes in the background, simplifying the editing process for beginners and streamlining the workflow for experienced editors.
---
Part 2: Best Offline Free AI Image Enhancer
AVCLabs PhotoPro AI is the best free offline AI image enhancer with 7 AI models, covering various photo enhancer functions. It is available on both Windows and Mac. Unlike other AI image enhancers that only enhance the whole picture, this program provides a range of selection tools, allowing users to enhance specific parts of the image. It cleverly combines AI automation with user control, delivering powerful and precise enhancements. Its key features include cutting out any image, clearing up blurry images, colorizing B&W images, converting anime images, upscaling images to 4K, etc.
Key Features of AVCLabs PhotoPro AI
Enhance blurry photos with advanced technology
Cutout image to make the background transparent
Remove unwanted objects, people, watermarks
Change the style of image to create unique look
Colorize B&W photos to make it come to life again
Upscale photos up to 3x, 4x without losing quality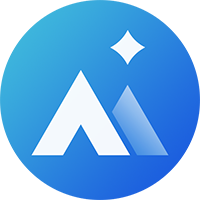 How to Enhance Images with the Best Offline Free AI Image Enhancer
Enhancing a photo with AVCLabs PhotoPro AI only requires 3–4 steps.
Step 1: Install the free AI Image Enhancer and Upload a Photo
Install AVCLabs PhotoPro AI and launch it (It's totally free to download and try). Click the "Browse" button to select a photo from the local folder, or drag and drop it directly onto the workspace for a quick upload.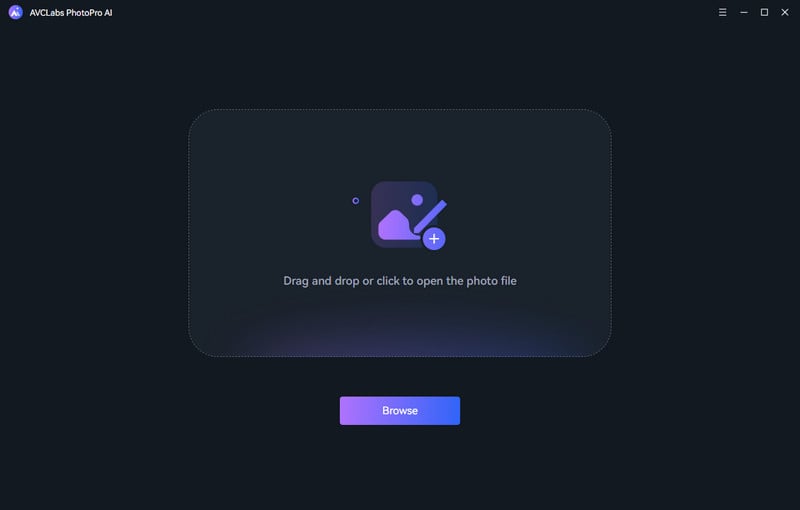 Step 2: Select the Specific Part to Enhance (Optional)
If you want to enhance a specific part, go to the left sidebar and choose a selection tool. Click it and cover the part you want to enhance. Learn more about quick selection tools. Or directly refer to the video tutorial.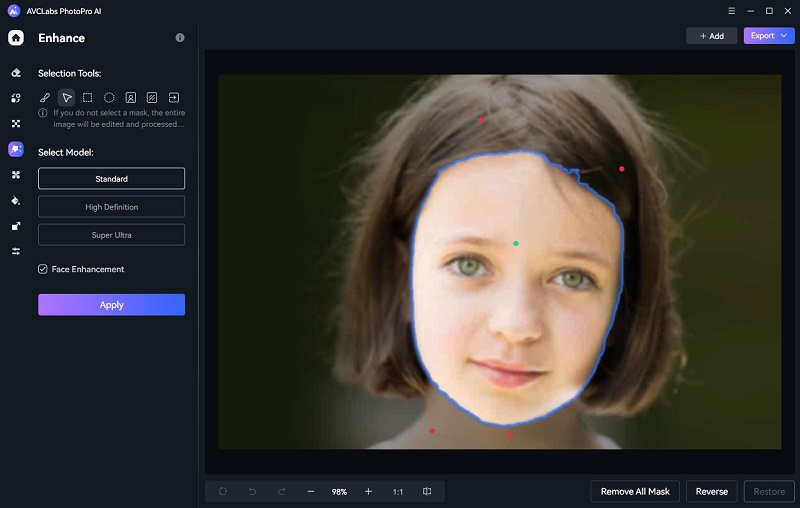 Step 3: Apply the AI Enhance Model
Click AI Enhance and select a model (SD or HD) according to your needs. For portrait images, it is better to check Face Enhancement, which can recover facial details from blurry images. Then click the Apply button to stat enhancement.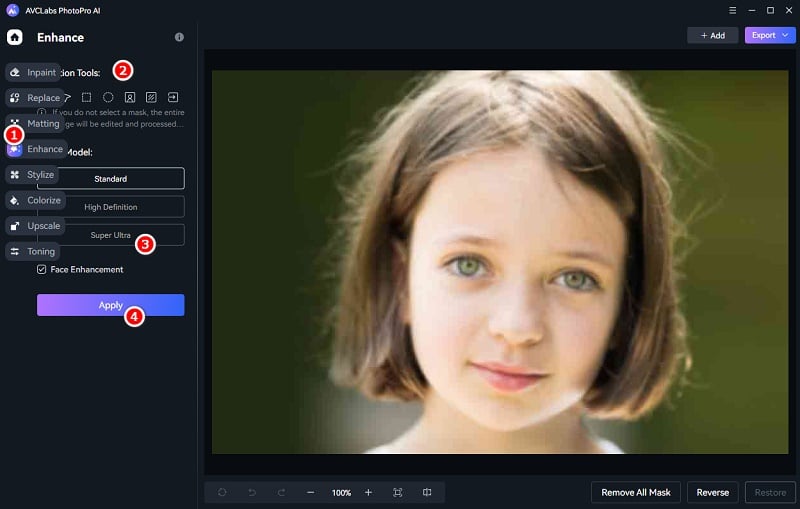 Step 4: Preview and Save the Enhanced Photo
Once the conversion process is complete, you can preview the original and converted images side-by-side by clicking on the "Contrast" button. If you're satisfied with the results, click on the save button to download them to your local disk.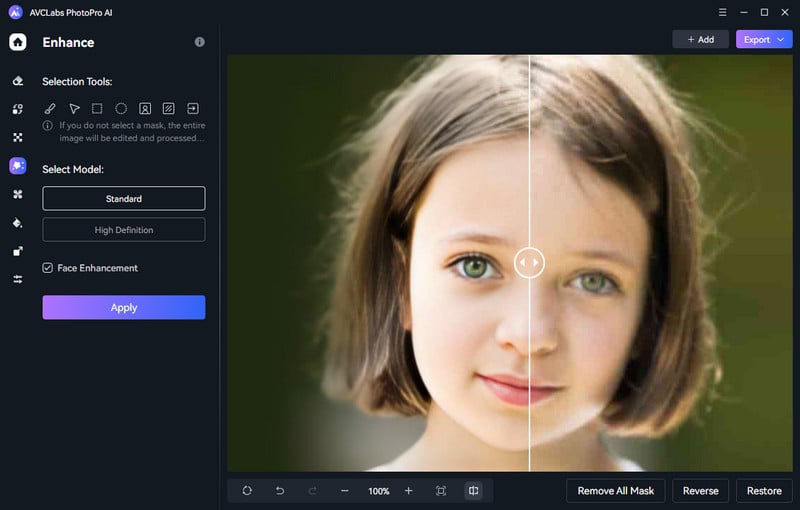 Video Tutorial: How to Enhance Photos with the Best AI Image Enhancer
---
Part 3: Best Online Free AI Image Enhancer
There are so many free online AI image enhancers available. AVC.AI is widely regarded as the best online free AI image enhancer for its seamless compatibility with all devices, user-friendly interface, advanced AI capabilities, and commitment to user privacy and security. With its intuitive design and powerful algorithms, AVC.AI allows users to effortlessly enhance their photos and achieve stunning results without the need for technical expertise. Its cross-platform accessibility ensures that users can utilize its image enhancement features from any device, making it a top choice for versatile and flexible editing solutions.
How to Enhance Image with AVC.AI
Step 1: Log into AVC.AI and Upload Images
Go to AVC.AI and log in. Click the Sign-up button to register an account if you are new to this free online AI image enhancer, then you will get some free credits. Existing users who want to use AVC.AI for free can participate in the campaign launched on their website to get free credits.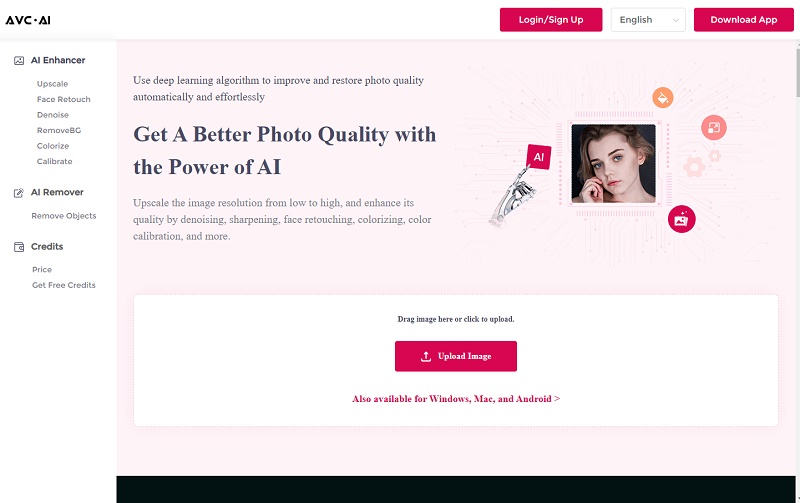 Click the Upload Image button or drag and drop the source file. It supports batch processing.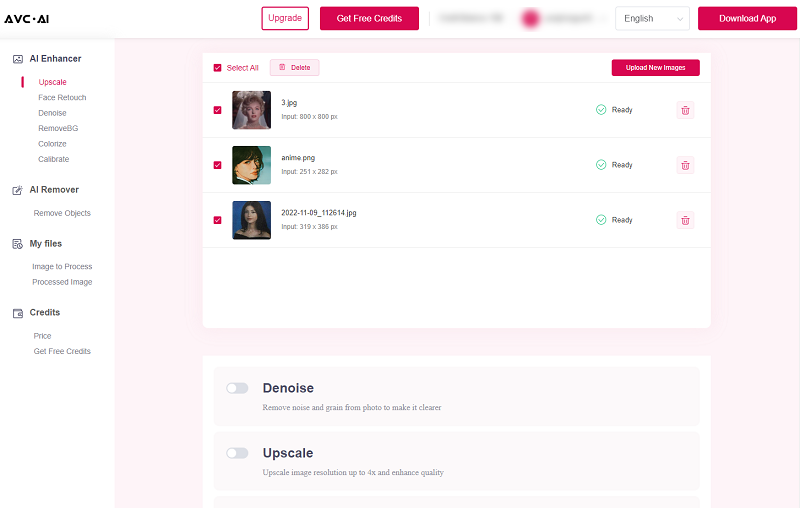 Step 2: Select AI Models and Start Processing
To enhance images with AI, you should select the Upscale model. You can also apply multiple models to the uploaded images at once. Then, click on the Start Processing button to start enhancing them.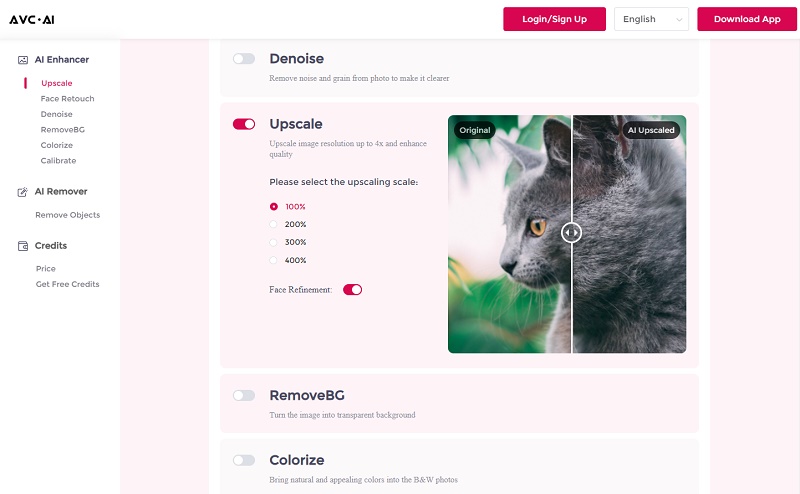 Step 3: Preview and Download Images
Once the enhancement is finished, click the eye button to preview the result. If you are satisfied with it, then click Download Image to save the enhanced photo.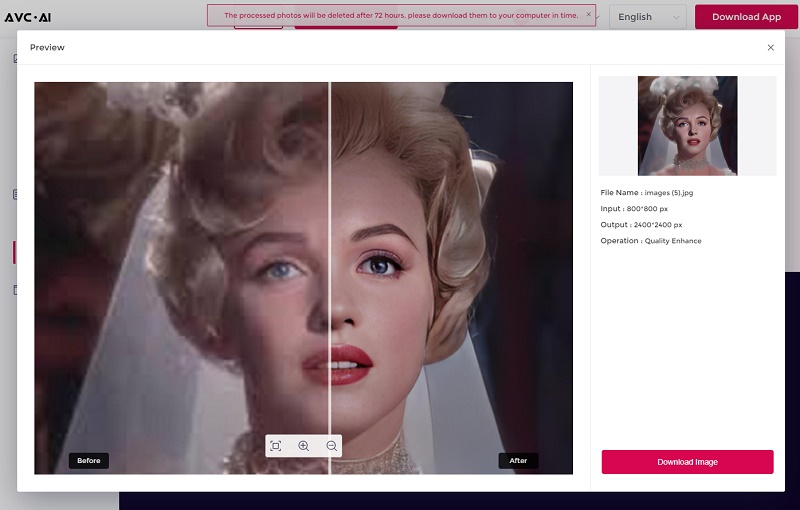 Note: Remember to download them in time because the processed photos will be deleted automatically after 72 hours.
---
Conclusion
The best free AI image enhancers online and offline have proven their worth, providing users with automated enhancements, intelligent image recognition, and one-click editing capabilities. AVCLabs PhotoPro AI a leading free offline AI image enhancer, offers precise and powerful enhancements with its versatile AI models. Meanwhile, AVC.AI shines as the best online free AI image enhancer, providing seamless compatibility, advanced AI capabilities, and user-friendly features. With these top-notch tools, you can elevate your photos to a whole new level of excellence, all without spending a penny.
---
Related Articles