AI Image Upscaler: Free to Convert Images to 4K Resolution Without Losing Quality
Converting images to 4K resolution is a sought-after process, as it allows for a level of detail and clarity that can truly captivate the viewer. However, ensuring a seamless transition to 4K resolution without compromising image quality can be a challenge. This article will explore the best method and technique that enable you to convert images to 4K resolution without losing quality. By utilizing advanced upscaling algorithms, artificial intelligence, and professional software like AVCLabs PhotoPro AI, you can unlock the full potential of your images and experience the breathtaking clarity of true 4K visuals.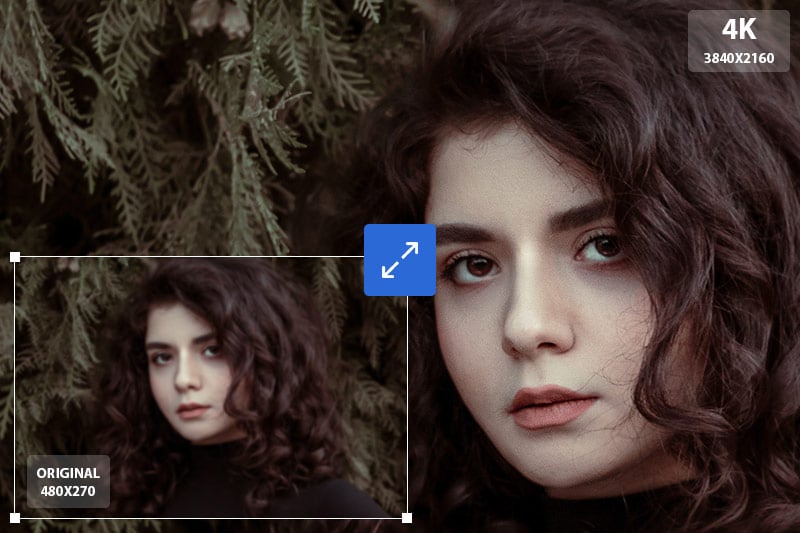 ---
Part 1: What is Image Resolution and Why 4K Resolution Matters
Image resolution refers to the number of pixels contained in an image, typically expressed as width x height. It determines the level of detail and clarity in an image. Higher resolution means more pixels, resulting in a sharper and more detailed image.
4K resolution, also known as Ultra HD (UHD), is a specific image resolution that has gained popularity in recent years. It refers to a display or image resolution that measures approximately 3840 pixels wide by 2160 pixels high. The term "4K" comes from the horizontal pixel count being close to 4,000 pixels. With four times the number of pixels compared to standard HD resolution, 4K resolution offers exceptional image sharpness, clarity, and detail. As 4K displays and devices become increasingly common, ensuring your images are optimized for this resolution becomes crucial for showcasing your work effectively.
---
Part 2: Can I Convert Images to 4K by Manually Changing Pixels?
Manually changing the pixel dimensions of an image without utilizing advanced algorithms or techniques will not truly upscale the image to 4K resolution. Simply increasing the pixel count without proper interpolation or enhancement methods will result in a larger image with no added detail or improvement in quality.
To achieve a genuine 4K resolution, advanced upscaling techniques are necessary. These techniques involve analyzing the existing image content and using interpolation algorithms, machine learning, or artificial intelligence to intelligently generate new pixels and enhance the level of detail while preserving image quality during the upscaling process.
Manually changing pixel values without employing such techniques will only result in a larger image that may appear pixelated or blurry, as the original details are not preserved or enhanced. To achieve the best results when upscaling to 4K resolution, it is recommended to use specialized software or tools that employ advanced algorithms specifically designed for upscaling images.
---
Part 3: The Best Free AI Upscaler to Convert Images to 4K
AVCLabs PhotoPro AI is the best free AI image enhancer and upscaler that could automate image processing and editing tasks. It can convert images to 4K resolution without losing quality and even enhance their quality during the conversion process. This AI image enhancer includes features such as noise reduction, color correction, brightness/contrast adjustment, image cutout, object removal, and clearing up blurry images, among others. And with its easy-to-use user interface, even beginners can quickly become proficient in using it.
Key Features of AVCLabs PhotoPro AI
Upscale photos up to 3x, 4x without losing quality
Cutout image to make the background transparent
Remove unwanted objects, people, watermarks
Enhance photo quality with advanced technology
Change the style of image to create unique look
Colorize B&W photos to make it come to life again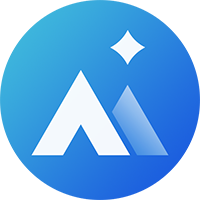 ---
Part 4: How to Convert Images to 4K with AVCLabs PhotoPro AI
It only takes 4 steps to convert images to 4K using AVCLabs PhotoPro AI. Here is the detailed tutorial.
Step 1: Install AVCLabs PhotoPro AI
Download and install AVCLabs PhotoPro AI on your computer. It is available on both Windows and Mac. Then launch it.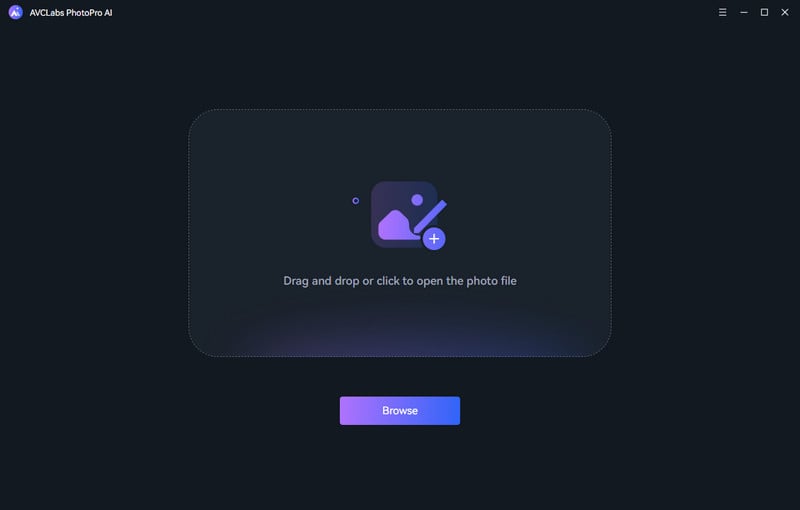 Step 2: Upload an Image
To import the image you wish to convert to 4K resolution, click on the "Browse" button within the interface. Alternatively, you can simply drag and drop the image directly onto the workspace for a quick upload.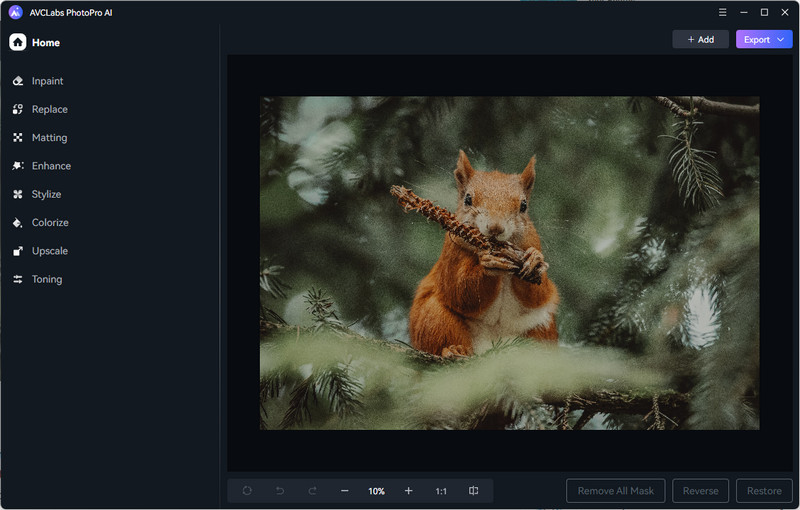 Step 3: Apply the AI Upscale Model
Within the top menu bar of the AVCLabs PhotoPro AI interface, you will find seven different AI models to choose from. To convert your images to 4K resolution, select the "Upscale" model. Click on it and explore the available magnification levels, including 1X, 2X, 3X, and 4X. For true 4K conversion, opt for the 4X magnification level.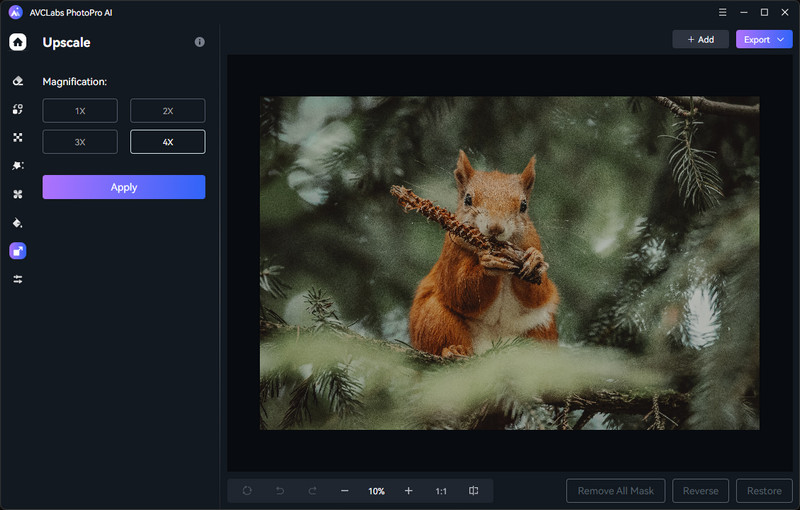 These magnification levels represent the scaling factor applied to your image. It will double, triple, and quadruple the original size of the input image. Importantly, this process maintains the image's details without any loss. The maximum size supported for upscaling is 8K.
Step 4: Save the Processed Photo
Once the conversion process is complete, you can preview the original and converted 4K images side by side by clicking on the "Contrast" button. If you're satisfied with the results, save the converted image to your local disk for further use or sharing.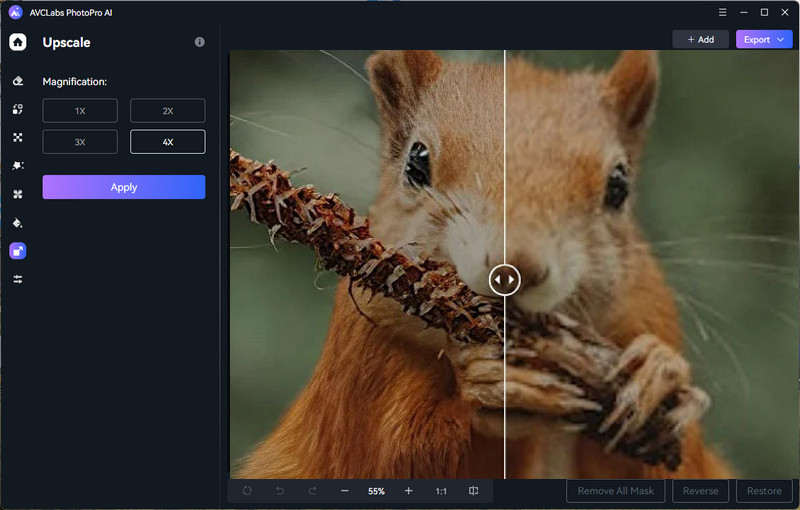 ---
Video Tutorial: Convert Images to 4K Resolution with AI
---
Conclusion
Converting images to 4K resolution is a desirable goal for capturing the intricate details and sharpness that can truly bring visuals to life. While manually changing pixels won't achieve the desired result, advanced upscaling techniques, such as those offered by AVCLabs PhotoPro AI, provide a solution. By utilizing the power of artificial intelligence, you can seamlessly convert images to 4K resolution while preserving image quality. So just download AVCLabs PhotoPro AI right now and try it for free.
---
Related Articles