6 Best AI Face Generator Online Free: How to Generate AI Images for Free
Is there a free AI face generator? How do I make my own AI face?
 AI face generators have risen in popularity due to their multiple capabilities of safeguarding user privacy on online platforms, catering to the needs of digital creators, and being socially interesting. These generators utilize advanced algorithms, particularly Generative Adversarial Networks (GANs), to produce lifelike facial images that range from hyper-realistic to entirely fantastical.
As AI technology becomes more accessible, free online AI face generators have gained popularity, allowing artists, designers, content creators, and developers to harness their potential without any financial constraints. This article has collected the six best AI face generators online free for you. Read on to explore how to make your own AI face.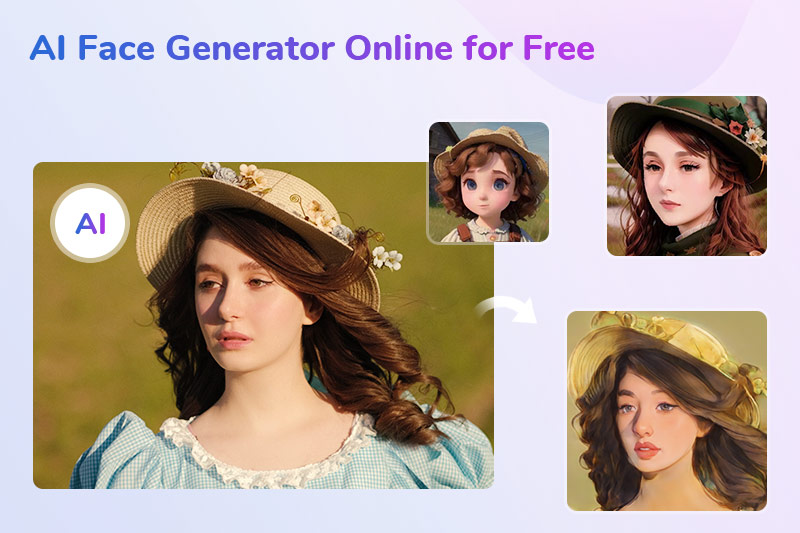 ---
Part 1: Review of 6 Best AI Face Generators Online Free
1. Midjourney
Numerous AI image generators populate the market; however, Midjourney stands out as an exceptionally advanced choice for those interested in AI art. Its functionality covers a broad array of image generation possibilities, effectively addressing diverse creative requirements. Notably, Midjourney excels in producing AI-generated faces, encompassing a range that spans from true-to-life portraits to imaginative characters. Whether you're a designer engrossed in visual projects or an intrigued enthusiast exploring the artistic capabilities of AI, Midjourney's repository of AI-generated faces presents itself as an indispensable resource.
Midjourney provides two methods for generating images: via text prompts or by uploading pictures. New users have the opportunity to explore the platform through a free trial, enabling them to initiate up to 25 tasks using the AI-powered tools offered. However, it's worth noting that the process of utilizing Midjourney can be considered one of the more intricate among the available AI image generators.
Approaches to Generate AI Faces: from text prompts and existing images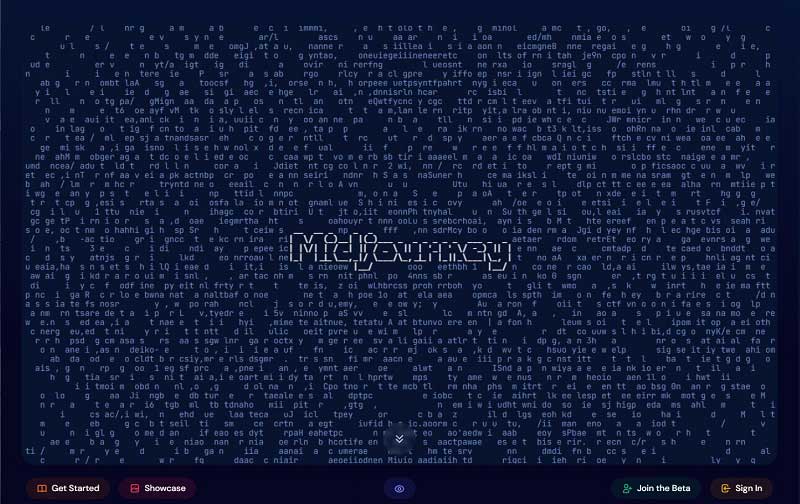 Pros:
It provides a free trial to generate 25 images.
The generated faces and images are very realistic.
Its advanced capabilities make it a standout choice for those interested in exploring the creative potential of AI art.
Cons:
The process of using Midjourney might be more intricate compared to some other available AI image generators, requiring a learning curve for users unfamiliar with the platform.
Video Tutorial: How to Generate AI Faces with Midjourney
---
2. Fotor Online AI Face Generator
Fotor is also an AI-powered face generator, enabling the effortless creation of varied human faces in multiple natural styles, spanning photography, concept art, 3D, oil painting, ukiyo-e, art nouveau, and more. The process is simple: input text instructions and Fotor transforms them into diverse, lifelike faces. Moreover, customization is at your fingertips. Tailor the generated faces to your liking, from face shapes, angles, and hairstyles to eye colors, skin tones, and beyond. Delve even deeper by selecting facial accessories like glasses, makeup, or scars.
Fotor also facilitates the transformation of existing images into alternate styles, encompassing themes like fairytales, Disney, game art, cartoons, and illustration art. Initial users receive 5 credits upon logging in, with each credit yielding 1 anime image. This implies a potential generation of up to 5 images free of charge.
Approaches to Generate AI Faces: from text prompts and existing images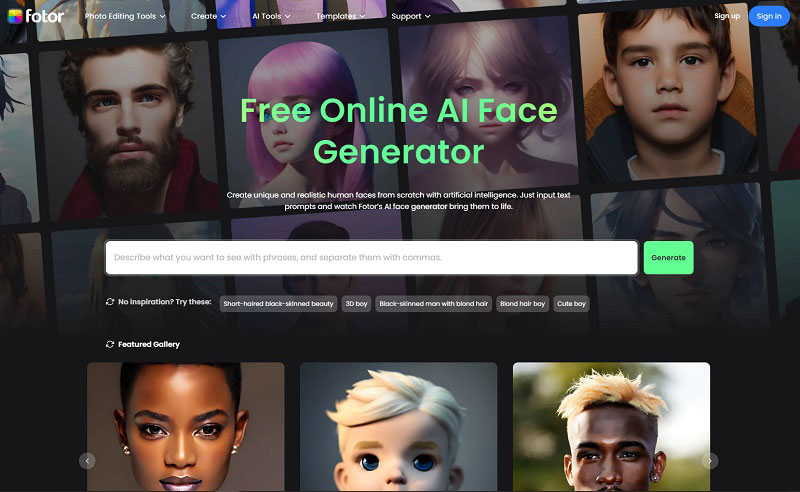 Pros:
Generating AI faces with Fotor is simple and user-friendly.
It offers a wide array of natural styles, allowing users to explore diverse creative possibilities.
Cons:
The free generation is limited to a maximum of 5 images.
---
3. NightCafe AI Face Generator
NightCafe is one of the most popular AI face generators, offering a comprehensive suite of algorithms and options to users seeking to create art using artificial intelligence. The platform now encompasses a variety of models for users to opt for, including Stable Diffusion, OpenAI DALL-E 2, Coherent (CLIP-Guided Diffusion), Artistic (VQGAN+CLIP), and Style Transfer. And provides so many preset styles, such as Artistic Portrait, Photo, Dark Fantasy, Modern Comic, Pop Art, and more.
A noteworthy feature of NightCafe is its vibrant community. Here, users can collaborate, share their artwork, gather feedback, and even earn credits that can fuel the generation of more art pieces. According to the information on its website, everyday users will be able to claim the 5 credit top-up and can also get credits by earning badges. Depending on the model selected and the number of photos generated will consume a different number of credits. However, when using instructions to create pictures, there's a chance of encountering prompts with prohibited words, which might limit the output possibilities.
Approaches to Generate AI Faces: from text prompts only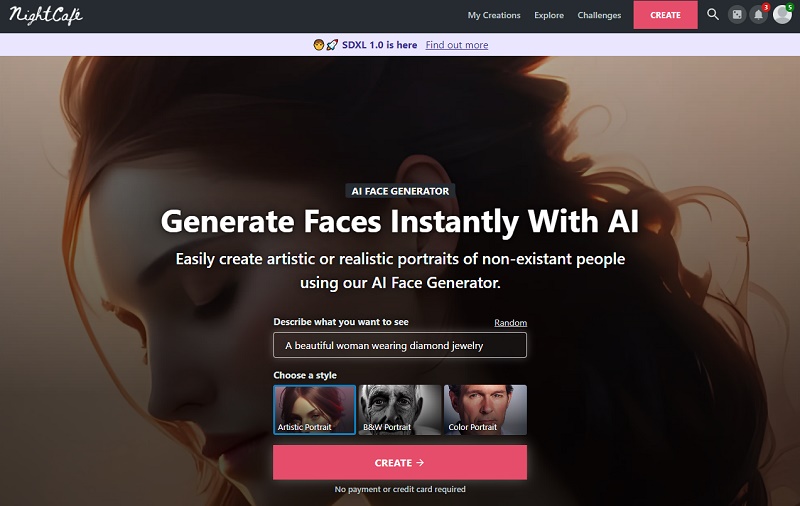 Pros:
It offers a diverse range of AI models and options.
Users can access a daily 5-credit top-up and earn more free credits through badges.
It provides social media features to users, allowing you to make a profile and receive likes and followers when you share your AI-created designs.
Cons:
It's not ads-free.
Using text prompts to generate images might be limited by prohibited words, affecting the variety of results.
---
4. Media.io AI Avatar Generator
Media.io AI Avatar Generator is a good AI face generator online free. Actually, it leans more toward being an anime image converter. Unlike its counterparts that generate entirely fictional faces following prompts, Media.io operates by recognizing pre-existing images and applying diverse filters to transform them into alternative styles. This encompasses an array of styles like 3D, Barbie, retro comics, and sketches, among others. It is worth noting that in order to obtain satisfactory results, it is recommended that you upload a solo portrait photo. Other types of pictures such as more people, covered faces, twisted faces, etc. may not be recognized by AI algorithms.
The unique facet of this AI face generator lies in its ability to accurately reproduce human facial features. It goes a step further by imbuing these AI-created faces with emotions such as happiness, fear, anger, sadness, and surprise. Furthermore, this generator is a part of the website's trio of free tools, thus offering users unlimited access without any financial constraints.
Approaches to Generate AI Faces: from existing images only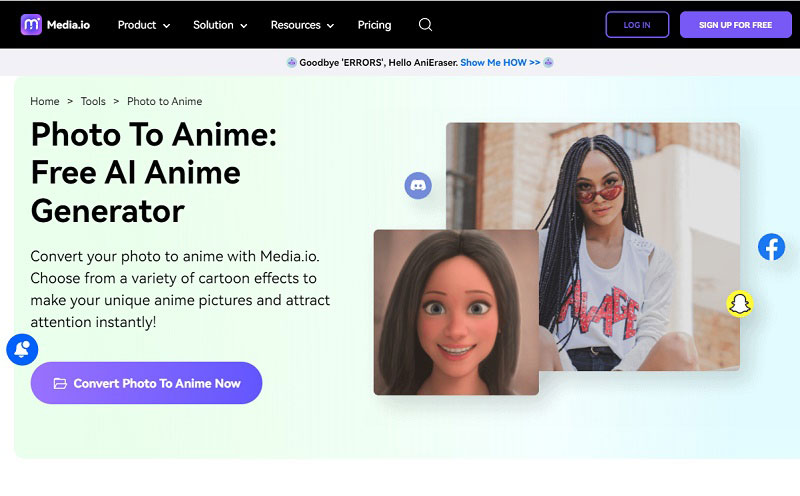 Pros:
It has unique anime filters that set it apart from other converters.
It offers a diverse array of styles to meet users' different preferences.
It offers a real-time preview feature, enabling users to see immediate visual feedback of the applied changes.
Cons:
The free version is limited in editing features.
It only supports uploaded images in JFIF, PNG, and JPG photo formats.
---
5. Iamfy.co AI Face Generator
Iamfy.co AI Face Generator is another user-friendly online tool. Utilizing this AI face generator involves straightforward steps: input a text command, opt for a style (or proceed without styles), and the system initiates generation based on the command. The platform offers a diverse array of styles to cater to a wide spectrum of user preferences. Generating and viewing AI faces is entirely cost-free; however, to acquire the image downloads, users can either upgrade to Studio+ or opt for a one-time download, priced at $1.
Approaches to Generate AI Faces: from text prompts only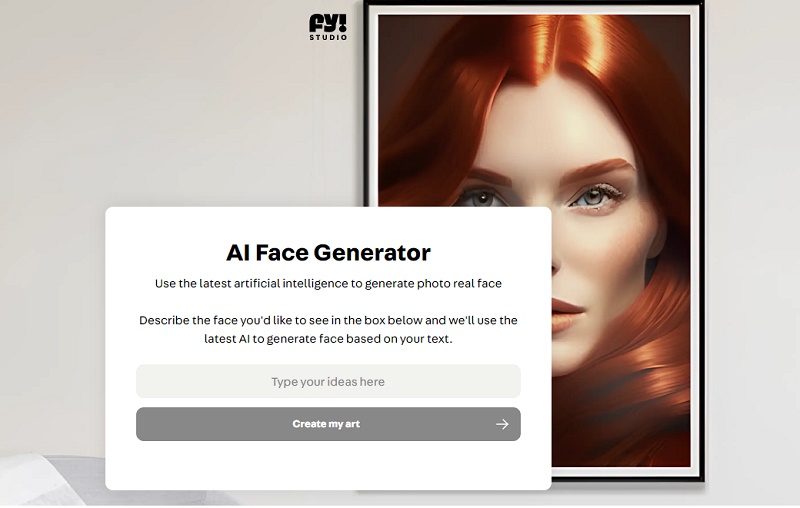 Pros:
It is easy to use.
It offers a diverse array of styles to meet users' different preferences.
It is free to generate and view the AI-generated faces.
Cons:
While the platform provides free usage, downloading images may result in additional costs
---
6. Generated.Photos Face Generator
Generated.Photos Face Generator sets itself apart from the previously mentioned online AI face generators. Unlike the others, it doesn't offer predefined styles. Instead, it empowers users to craft photo-realistic faces through parameter adjustments like gender, age, headpose, emotion, skin tone, hair color, and makeup. Users can instantly see how each change impacts the image. This AI face generator fosters user creativity by enabling personalized adjustments. Although the generated faces are remarkably realistic, they can be used for commercial purposes. However, it features a 3-day trial, during which the images obtained will bear a watermark.
Approaches to Generate AI Faces: set parameters to craft a realistic face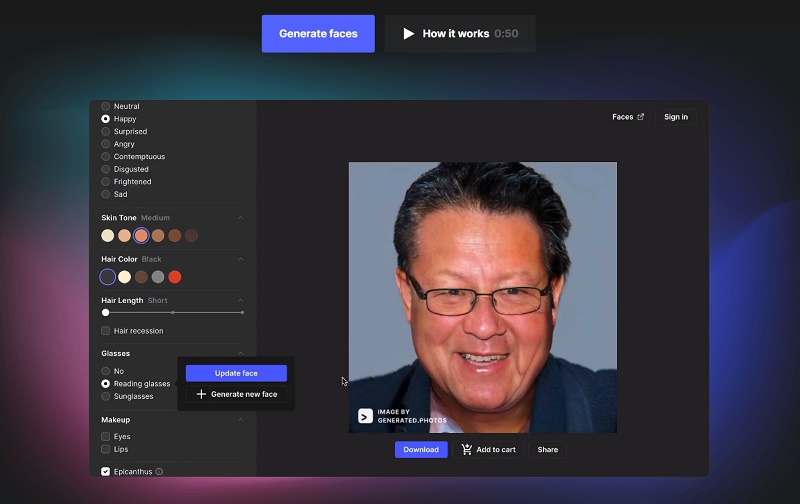 Pros:
A unique type of AI face generator with few alternatives.
Highly personalized realistic face creation.
The generated faces can be used for commercial purposes, expanding the range of potential applications for the created images.
Cons:
Generated faces will bear a watermark.
Limited trial period.
---
Part 2: How to Enhance or Upscale AI-Generated Faces Without Losing Quality
Certain free online AI face generators may only provide low-resolution images, resulting in potential blurriness. Similarly, resizing these AI-generated faces, such as upscaling for various social media platforms, can lead to pixelation. Thankfully, AI technology has introduced a solution. Now, you have the capability to enhance low-resolution images with a single click and upscale faces without compromising quality. A viable choice for achieving this is AVCLabs PhotoPro AI.
Key Features of AVCLabs PhotoPro AI
Enhance photo quality with advanced technology
Change the style of image to create unique look
Upscale photos up to 3x, 4x without losing quality
Remove unwanted objects, people, watermarks
Colorize B&W photos to make it come to life again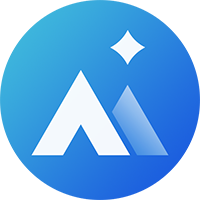 Part 3: Steps to Enhance and Upscale AI-generated Faces with AVCLabs PhotoPro AI
Step 1: Install AVCLabs PhotoPro AI and Import an Image
Install AVCLabs PhotoPro AI and launch it. Click on the "Browse" button, or drag and drop the image for a quick upload.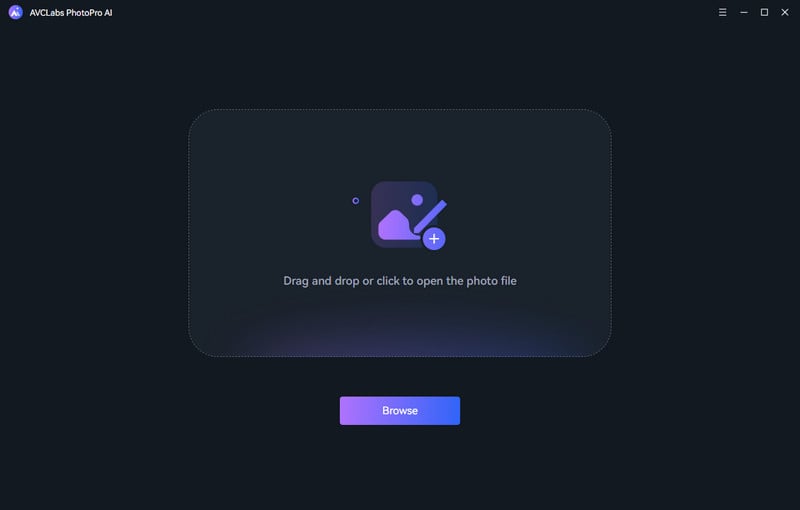 Step 2: Apply an AI Model
AVCLabs PhotoPro AI is an all-in-one AI photo editor that is equipped with 7 AI models to fix different image-quality issues.
1). Enhance Low-res AI-Generated Faces
To enhance low-res faces, you need to click AI Enhance and select a model according to your needs. It is recommended to check Face Enhancement when processing a portrait. Then click the Apply button to start the enhancement. (Tips: You can also just enhance a specific part of the image. All you need to do is to select that part with the tools on the left side before you apply the Enhance model.)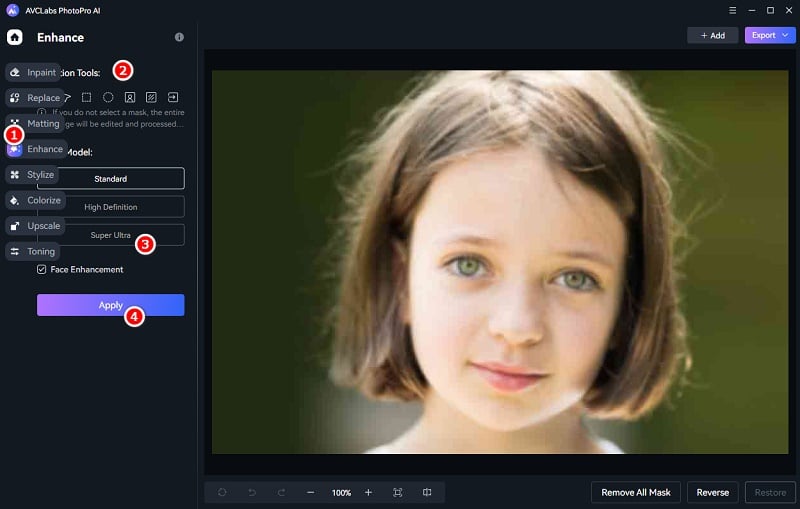 2.) Upscale AI-Generated Faces Without Losing Quality
AVCLabs PhotoPro AI not only upscale image resolution but also ensures its preservation in top-notch quality. Opt for the Upscale model, click to access it, and then make your choice from magnification levels such as 1X, 2X, 3X, and 4X. Finally, proceed to apply the selected option.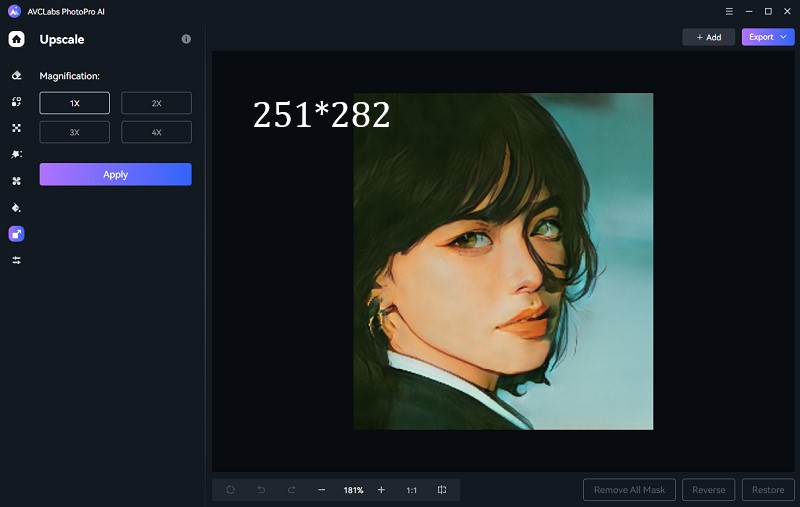 Step 3: Preview and Save the Processed Photo
After the conversion process is complete, you can preview the original and processed images by clicking on the "Contrast" button. Finally, click on the save button to download them to your local disk.
1). Enhanced AI-Generated Faces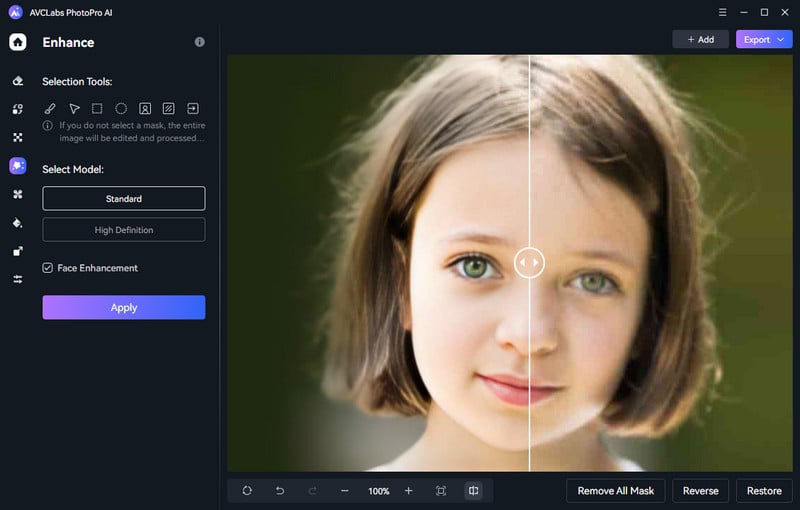 3). Upscaled AI-Generated Faces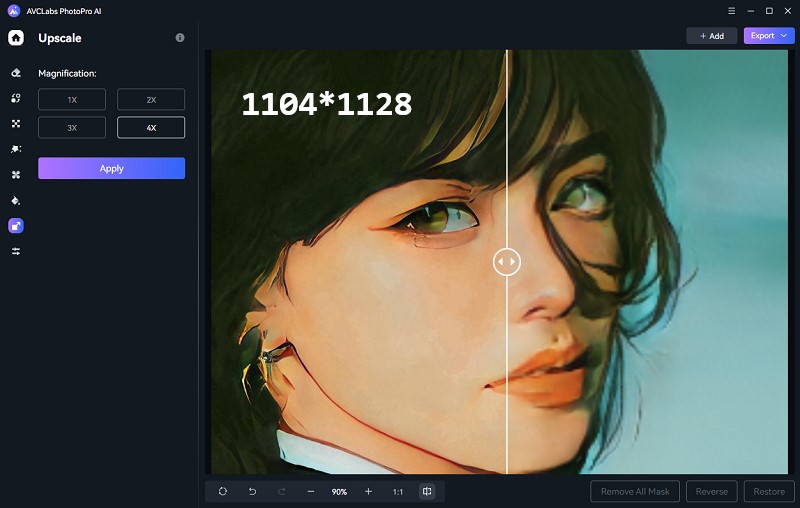 ---
Part 3: Criteria for Selecting the Best AI Face Generators Online Free
When choosing the right AI face generator, several factors come into play. First and foremost is the quality of the generated images. A top-tier generator should produce images that are both convincing and visually appealing.
User-friendliness is equally important, ensuring that even those with minimal technical expertise can navigate the interface with ease. Customization options that allow users to manipulate various aspects of the generated faces, such as age, gender, and ethnicity, contribute to a generator's versatility. Speed and efficiency in generating images are crucial for a seamless workflow. Lastly, robust data privacy and security measures ensure that user data remains protected throughout the creative process.
---
Conclusion:
Every AI face generator highlighted in this blog aids in generating your desired faces, accessible directly through your web browser. Assess the advantages and disadvantages of each option and select the one that aligns with your preferences. Should you encounter limitations in freely downloading the generated faces, rest assured that AVCLabs PhotoPro AI can provide a solution to overcome this challenge.
---
Related Articles