Welcome to AVCLabs PhotoPro AI User Guide
If you want to remove unwanted elements from the picture, click on the "Inpaint" tool. The powerful AI algorithms will analyze the content and automatically remove the chosen elements, creating a clean and seamless result.
Inpaint
1. Select the area of the image from which you want to remove an unwanted element. Refer to Selection Tools for the selection guide.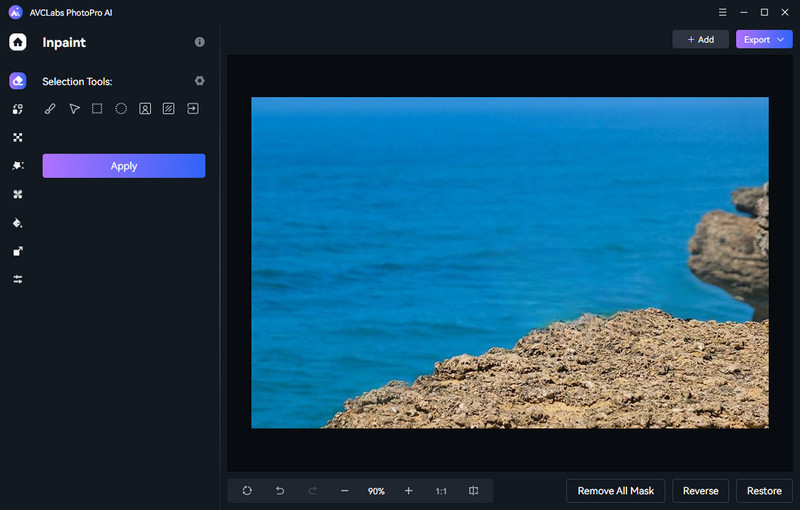 2. Click the "Inpaint" tool in the interface.
3. The program will automatically and seamlessly remove the selected object from the image.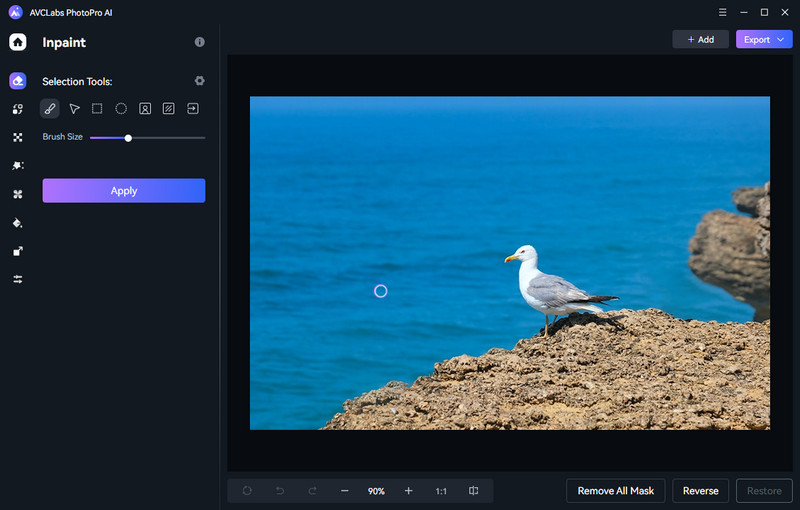 4. Save the edited image.