Welcome to AVCLabs PhotoPro AI User Guide
AI Enhance tool, as the name suggests, is used to improve the quality of old photos and to upscale low-resolution photos to high quality using AI algorithm.
AI Enhance
1. Choose the specific area of the image or leave it unselected to enhance the entire image. Refer to Selection Tools for the selection guide.
2. Click the "Enhance" tool. Choose the level of improvement according to your specific requirements.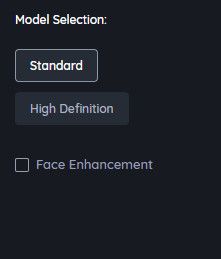 Standard: Enhance images with balanced improvements.
High Definition: Enhance images with more pronounced improvements, but a longer time is needed.
For portrait photos, you can check Face Refinement to detect and enhance every detail to make your subject look great.
3. Click "Apply" to enhance the photos by improving clarity, details, and overall visual quality.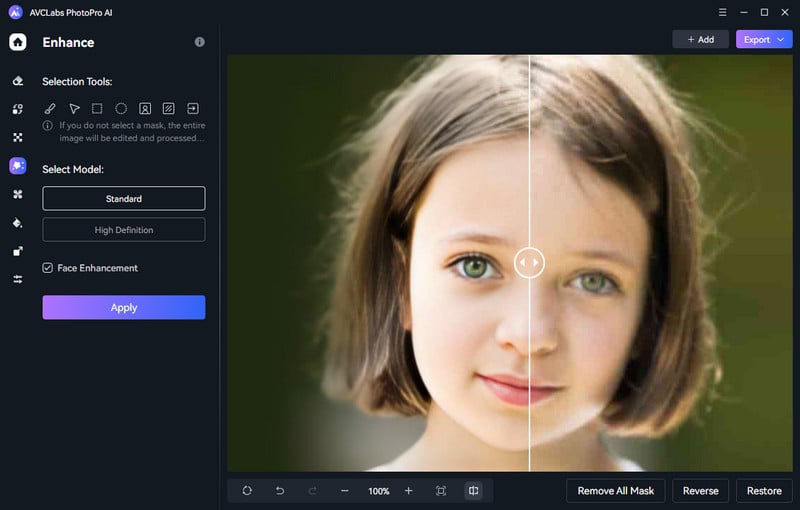 4. Save the edited image.
*Note: The photo size will remain unchanged after enhancement, and you can save the photo as the original size or change it otherwise.