Top 10 Image Background Remover App for Both iOS and Android
Image background remover apps are useful tools that can help you edit your photos easily and quickly. Whether you want to change the background of your selfies, portraits, product photos, or any other images, these apps can help you achieve your desired results. However, not all image background remover apps are created equal. Some may have better features, performance, or user interface than others. To help you choose the best app for your needs, we have compiled a list of the top 10 image background remover apps for both iOS and Android devices.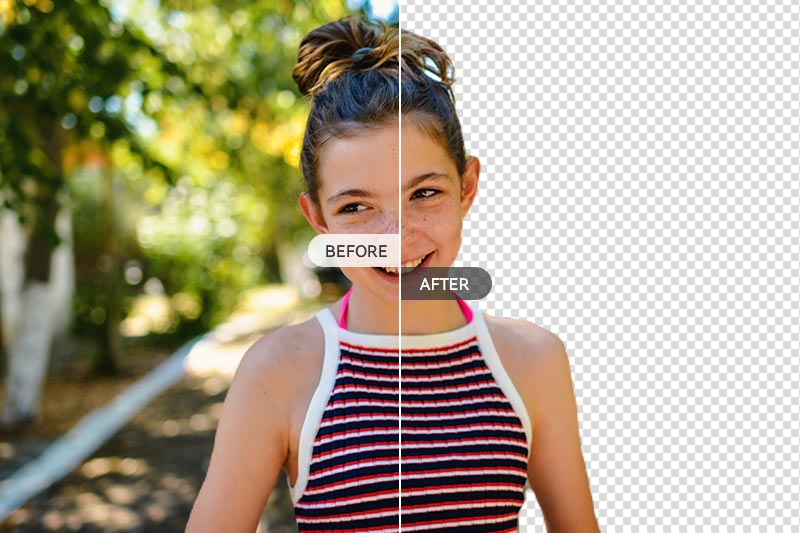 ---
Part 1: What Are Image Background Remover Apps?
Image background remover apps are apps that can automatically or manually remove the background of any image and make it transparent. You can then replace the background with another image, color, or pattern of your choice. You can also adjust the edges, contrast, brightness, and other parameters of your image to make it look more natural and realistic.
---
Part 2: How Do Image Background Remover Apps Work?
Image background remover apps work by using different algorithms or techniques to detect and separate the foreground and background of an image. Some apps use artificial intelligence (AI) or machine learning (ML) to analyze the image and identify the subject and the background. Other apps use manual tools such as brushes, lasso, eraser, or magic wand to let you select and erase the background yourself. Some apps combine both methods to give you more control and accuracy.
---
Part 3: What Are the Benefits of Using Image Background Remover Apps?
Using image background remover apps can have many benefits, such as:
Enhanced Visual Appeal: Removing or changing the background of an image can instantly make it look more professional and visually appealing.
Creative Freedom: Background remover apps provide creative freedom, allowing you to experiment with different backgrounds and artistic compositions.
Consistency: For e-commerce businesses or social media influencers, these apps help maintain a consistent and polished look across all images.
Privacy: By using these apps, you can maintain privacy by removing or altering the background of photos that may contain sensitive information or locations.
---
Part 4: What Are the Best Image Background Remover Apps for Both iOS and Android?
According to our research and testing, here are some of the best image background remover apps for both iOS and Android devices:
4.1 Remove.bg
Remove.bg offers a swift and user-friendly method to eliminate backgrounds from images, catering to Android users. It harnesses AI technology to automatically identify and erase image backgrounds within mere seconds. Furthermore, users have the flexibility to refine the edges, adjust dimensions, crop, and incorporate alternative backgrounds from an extensive library that includes colors, gradients, and various images.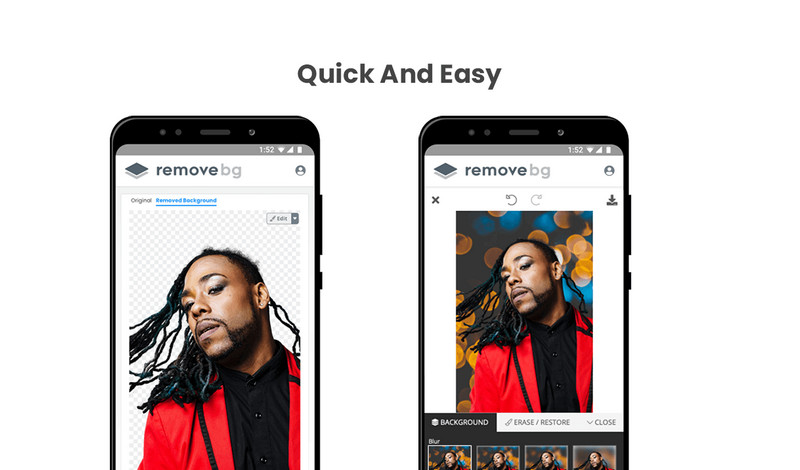 Pros:
User-friendly and straightforward to use
Completely cost-free
Cons:
Occasionally requires manual attention to finer details
---
4.2 InShot
Inshot is not only a powerful video editor but also a handy image background remover app for both iOS and Android devices. It allows you to remove the background of your images manually by using tools such as brush, eraser, zoom, undo, redo, or restore. You can also add a new background from its library of colors, patterns, textures, or photos.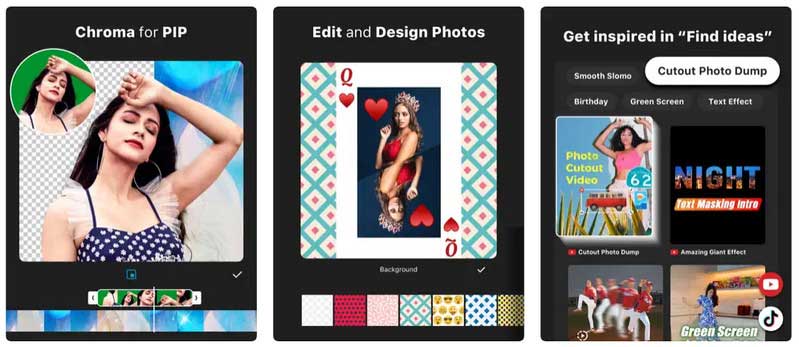 Pros:
Offers a wide variety of effects
Features a straightforward user interface that is relatively user-friendly
Cons:
The image editing capabilities lack numerous customization functions like zooming and panning
---
4.3 Pixelcut
Pixelcut is another dedicated background remover app that provides precise background removal on both iOS and Android devices. It offers features like manual editing and hair masking with ease. It also uses an AI technology that can accurately detect and erase the background of any image in seconds.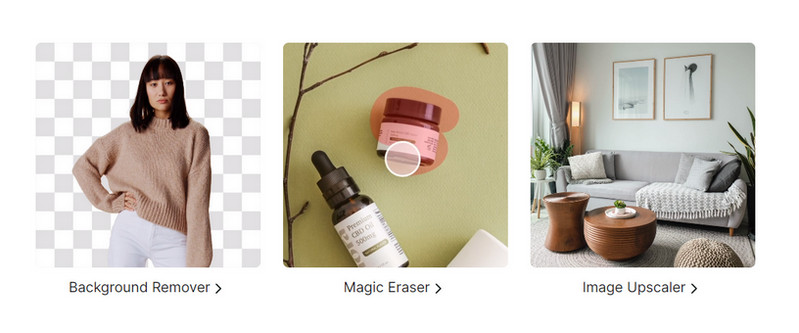 Pros:
Allows for the removal of individual objects
Utilizes artificial intelligence to create distinct images
Cons:
Certain functionalities within the app necessitate in-app purchases
---
4.4 Adobe Express
Adobe Express is recognized for its robust and adaptable editing features. Although its primary function extends beyond background removal, it provides a comprehensive set of editing tools, including the ability to remove and replace backgrounds swiftly using AI technology. Additionally, users have the option to fine-tune various aspects of their images, such as adjusting edges, brightness, contrast, saturation, and temperature to achieve their desired results.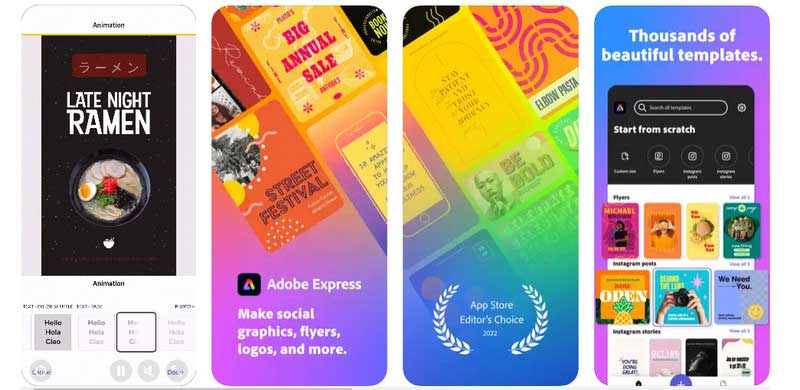 Pros:
Suitable for beginners and individuals without design experience
A robust image editing tool
Cons:
The free version has certain limitations
---
4.5 PicWish
PicWish is a simple and versatile app for Android and iPhone that can remove the background of your photo in 3 seconds. It uses AI to process the edges of your subject, such as hair or hollow objects. PicWish is ideal for portrait, product, or graphic photos. You can upload a photo and get a transparent result instantly. With the pro version, you can also edit photos in bulk, resize them, and add new backgrounds from the app's library.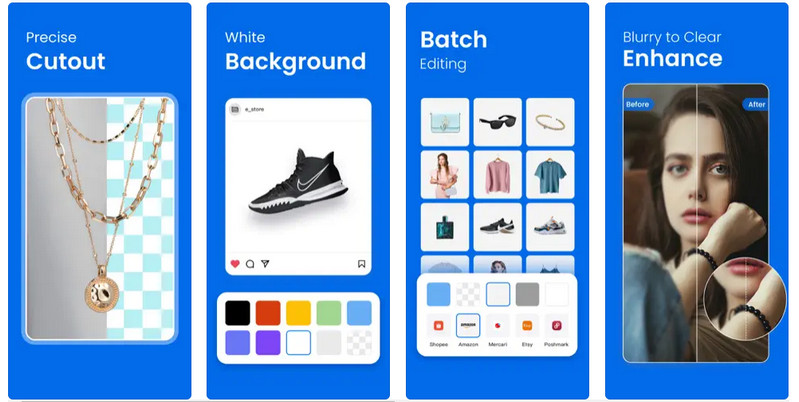 Pros:
Efficient background removal with a rapid process
Exceptionally user-friendly and straightforward
Cons:
Access to certain app features requires a paid subscription
---
4.6 YouCam Perfect
YouCam Perfect is an app that lets you edit your photos and selfies with various effects, filters, animations, frames, collages, stickers, and body retouch tools. You can make your photos more beautiful and fun with YouCam Perfect. Besides that, YouCam Perfect can also help you remove background objects from your photos easily. You can use the removal tool in the photo edit menu to erase unwanted objects or people from your images. You can also use the auto remove & change background feature to replace your photo background with a different scene or color.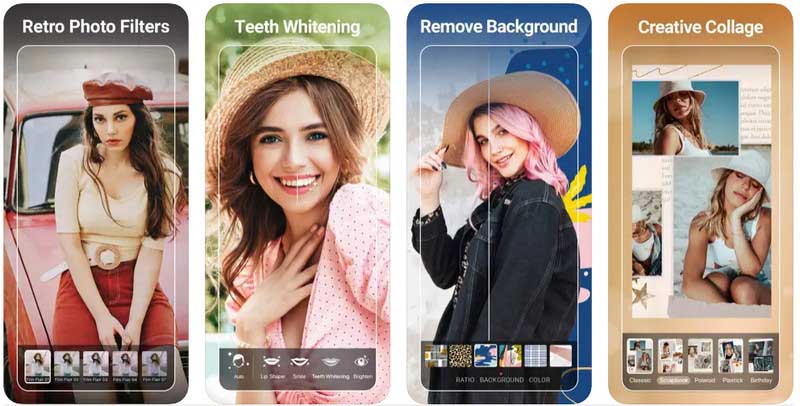 Pros:
Offers a diverse range of potent photo editing features
Enables easy sharing on social media platforms
Cons:
The removal of ads necessitates an in-app purchase
---
4.7 PhotoRoom
PhotoRoom is an app that allows you to remove the background of your photos and create professional-looking compositions. You can choose from over 1000 backgrounds or templates, edit the image and add text, filters, stickers, or logos. You can also remove unwanted objects or defects with a swipe. PhotoRoom is available for Android and iOS devices and you can download it from the Google Play Store or the App Store.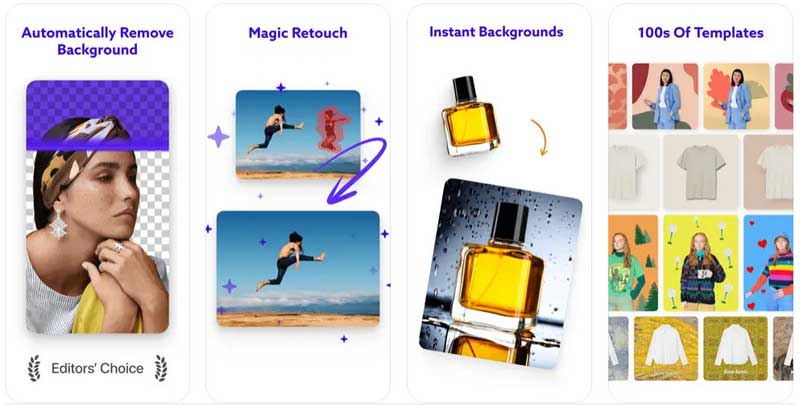 Pros:
A diverse array of image editing capabilities
No cost associated with its usage
Cons:
Occasionally, it may encounter functionality issues
---
4.8 Background Eraser
Background Eraser is an app that lets you erase the background of your images easily. It is particularly valuable for tasks that involve isolating subjects from their backgrounds, such as creating product images for e-commerce, designing promotional materials, or crafting artistic compositions.You can also create transparent background images that you can use as stickers or collages. It provides a simple and effective solution for achieving clean and precise background removal on mobile devices.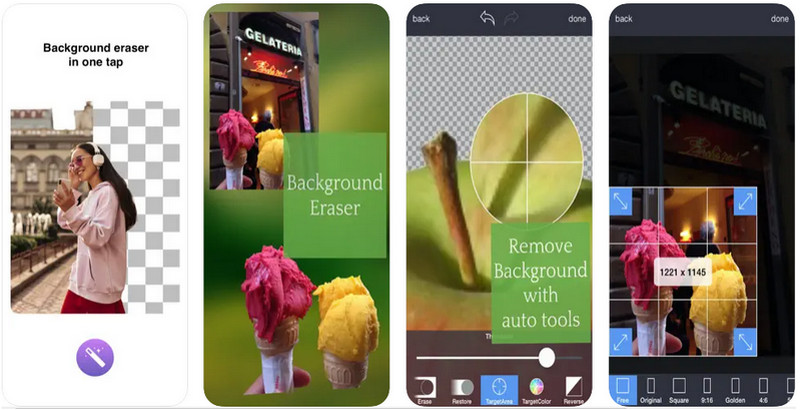 Pros:
Utilizing cutting-edge AI technology for enhanced performance
Complemented by additional photo editing features
Cons:
Experiencing interruptions with intrusive advertisements while using the app
---
4.9 Fotor
Fotor is a robust photo editor renowned for its ease of use and efficient background removal capabilities. With just a few clicks, users can effortlessly eliminate backgrounds from their images. Furthermore, Fotor provides a suite of editing tools to fine-tune various aspects of photos, including color, brightness, contrast, and other parameters, ensuring a polished final result.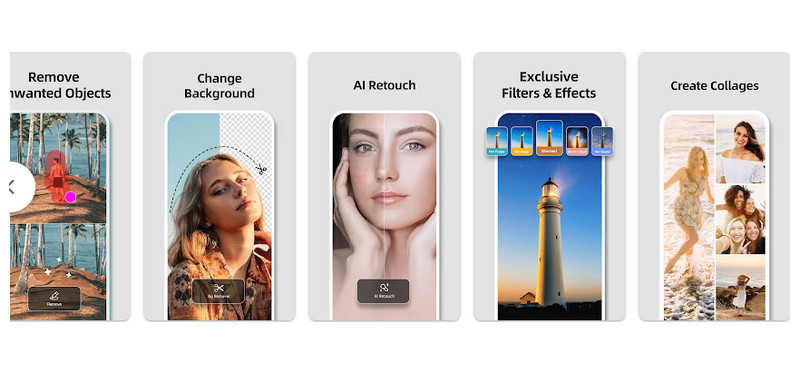 Pros:
Diverse range of editing tools available
Compatible with both desktop and mobile platforms
Cons:
Constrained by a photo size limit of less than 20 megabytes
---
4.10 Picsart
PicsArt, on the other hand, is an AI-powered photo and video editor celebrated for its versatility and creative possibilities. This comprehensive tool offers a wide array of features such as filters, effects, stickers, and more to help users craft captivating content. Within PicsArt, users have the option to manually or automatically remove backgrounds from images and seamlessly replace them with new ones, unleashing their creativity in the process.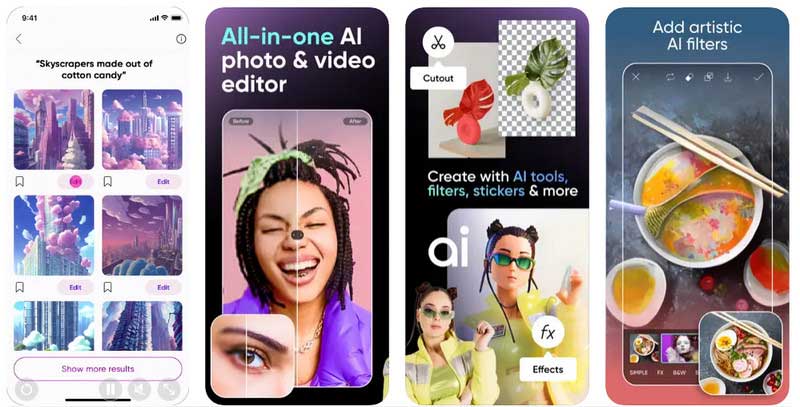 Pros:
A variety of image editing features available
No cost involved
Cons:
Irritating advertisements interrupting the usage
---
Part 5: Bonus: Best Image Background Remover Software on Computer - AVCLabs PhotoPro AI
In addition to the mobile apps mentioned above, there are powerful desktop software options available for image background removal. One standout solution is AVCLabs PhotoPro AI, which is a versatile and feature-rich desktop software designed for professional-level image editing and background removal. It utilizes cutting-edge AI technology to deliver precise and efficient background removal results.
Key Features of AVCLabs PhotoPro AI
Utilizes advanced AI algorithms for automatic background detection and removal
Delivers exceptional accuracy in distinguishing subject from background
Offers multiple selection tools to precisely refine background removal results
Various photo editing tools for photo enhancement, coloring, color correction and more
Remove unwanted objects so that all of your photos are clean and tidy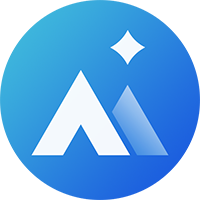 Steps to Remove Image Background with AVCLabs PhotoPro AI:
Step 1: Install & Launch
Download and install AVCLabs PhotoPro AI on your PC or Mac, and launch it.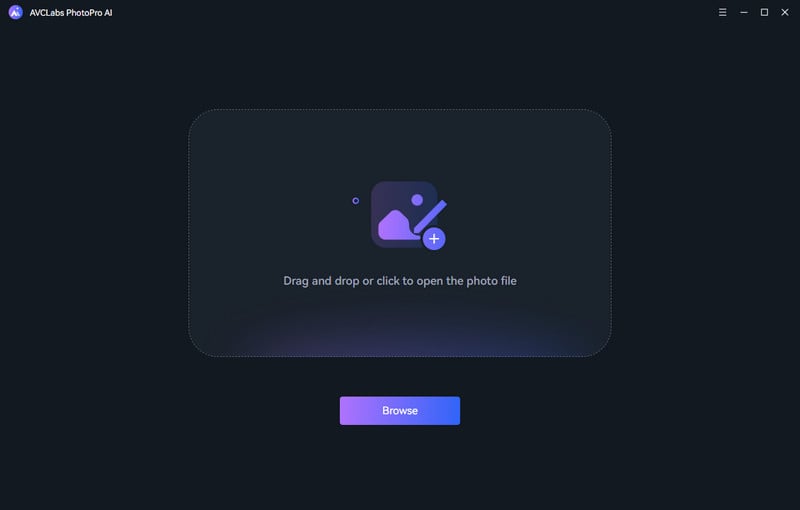 Step 2: Open Your Photo
You can drag and drop the image to the program and you can also click the "Browse" button to explore and open the photo in the program.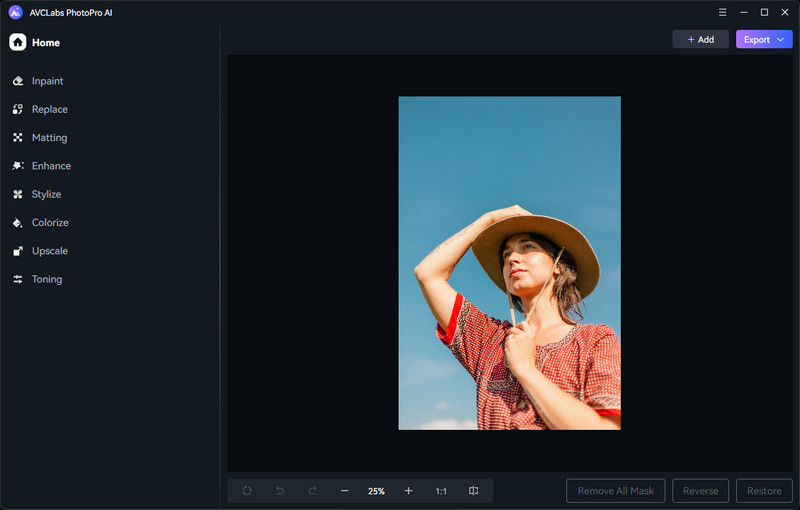 Step 3: Use of Selection Tools
The left side of the program provides a variety of selection tools, in order to accurately separate the background, here we recommend using the foreground selection tool or object selection tool.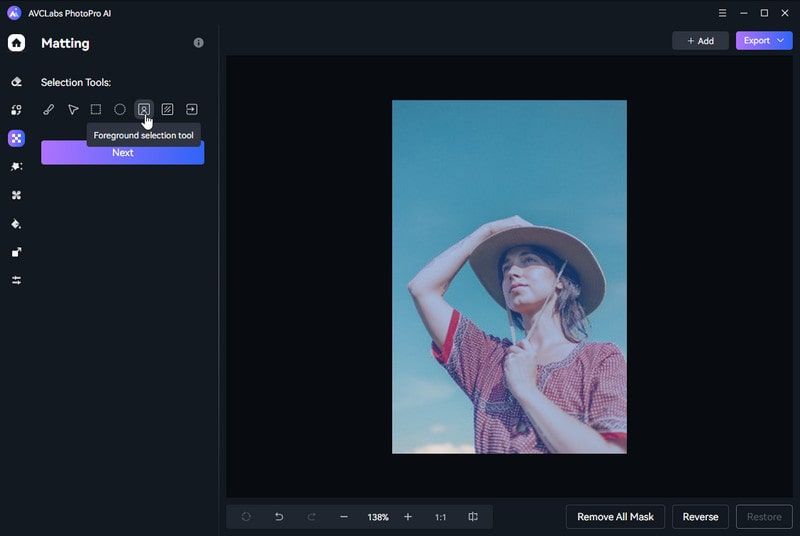 Step 4: Remove Image Background
Click matting and you will see that the background of the picture is automatically removed. In addition to removing the background, you can also change a different background color or customize the background here.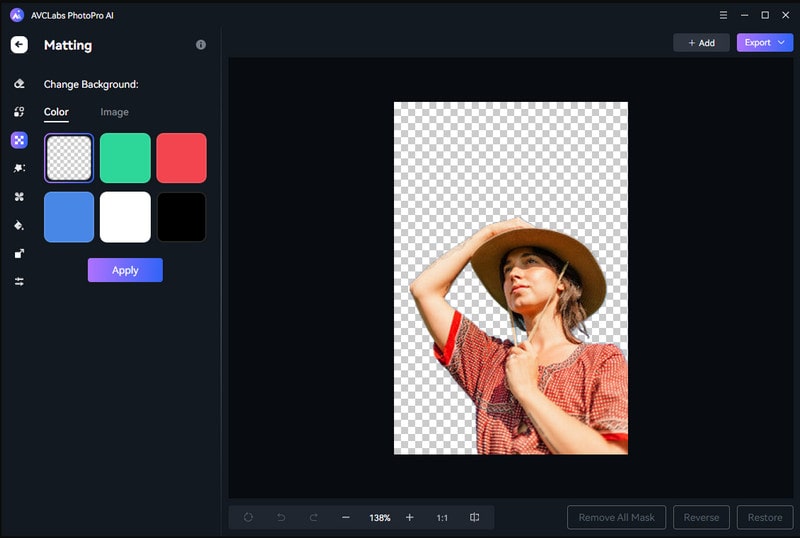 Step 5: Save Your Photo
If you are satisfied with the effect, just click save, and it will be automatically saved to your corresponding folder.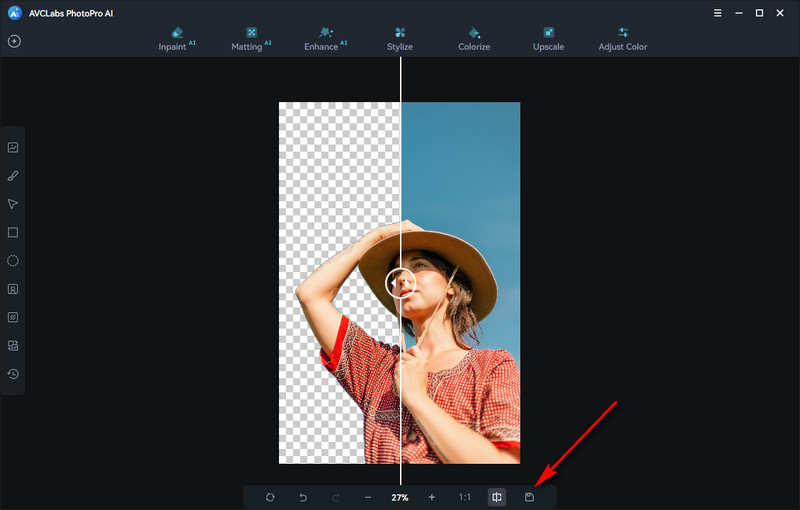 ---
Video Tutorial: Remove Image Background with AI
---
Part 7: FAQs about Image Background Remover
Q. How to choose the best image background remover app for your needs?
A. You can consider some factors such as the app's features, performance, user interface, price, reviews, and ratings. You can also compare different apps and try them out before making a decision.
Q. Are image background remover apps safe and secure?
A. Most image background remover apps are safe and secure to use, as they do not collect or store your personal information or images. However, you should always read the app's privacy policy and terms of service before using it, and avoid downloading apps from unknown or untrusted sources.
Q. What are the limitations of image background remover apps?
A. Image background remover apps are not perfect, and they may have some limitations such as:
1)They may not be able to remove the background of complex or low-quality images accurately.
2) They may require an internet connection or a subscription fee to access some features or tools.
3) They may consume a lot of battery or storage space on your device.
---
Conclusion
Image background remover apps are useful tools that can help you edit your photos easily and quickly. You can remove the background of any image and replace it with another one of your choice. You can also adjust the parameters of your image to make it look more natural and realistic. There are many image background remover apps for both iOS and Android devices. For professional desktop background removal, AVCLabs PhotoPro AI stands out. Consider your specific needs, features, and costs to choose the best app for your projects.
---
Related Articles