The Best Photo Retouch Apps for iPhone and Android for 2023
The rapid evolution of smartphones has democratized photography, enabling nearly everyone to capture moments through their device's lens. In the realm of photo editing, the need to refine and enhance images has never been more crucial. This article explores the top 4 photo retouch app apps, catering to both iPhone and Android users in 2023. These apps streamline the process of achieving desired looks with simplicity on your mobile device. Additionally, we've identified an exceptional AI photo retouch software for professional photographers and enthusiasts accustomed to desktop editing.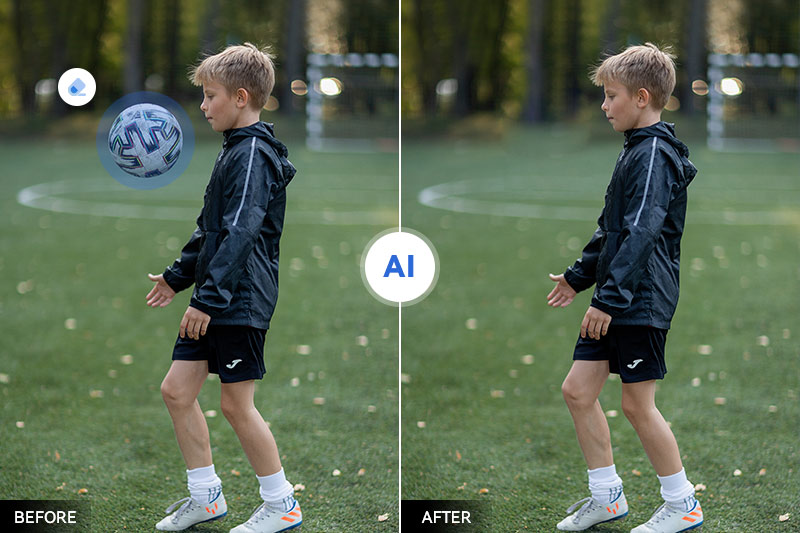 ---
Part 1: What Is Photo Retouch App?
Photo retouch app is a software program or mobile application designed for the purpose of enhancing and improving the appearance of photographs. These apps typically offer a range of tools and features to manipulate and edit images, such as removing blemishes, adjusting colors and tones, smoothing skin, and applying various filters and effects. Photo retouching apps are commonly used to make photos look more visually appealing or to correct imperfections, whether for personal use or in professional settings like photography, advertising, or social media content creation.
---
Part 2: Top 4 Photo Retouch Apps for iPhone and Android
2.1 TouchRetouch
TouchRetouch is known for its powerful and precise photo retouching capabilities and ranked #1 in the App Store. It excels in removing unwanted objects and imperfections from photos seamlessly. Users can erase unwanted elements with just a few taps, making it ideal for cleaning up your images. It's available for iOS and Android at a reasonable one-time purchase price.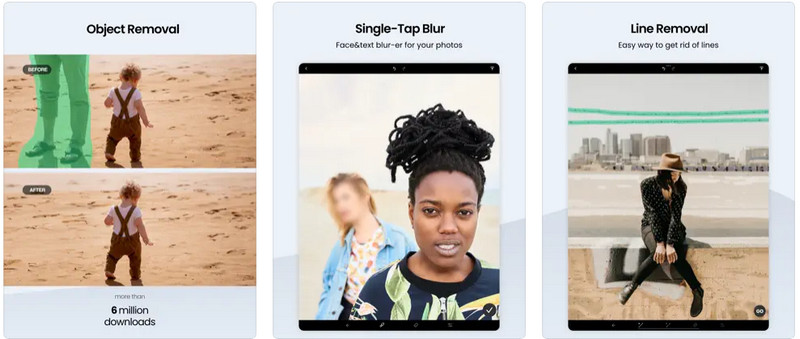 What Magic Can TouchRetouch Do In Photo Retouch?
Remove undesired elements, individuals, lines, or any other unwanted objects from your images
Effortlessly erase acne, skin imperfections, and wrinkles in portrait photographs while maintaining a natural appearance
Restore vintage or aged photos to their original quality and appearance
Delete watermarks, text, or any other unwanted elements from your pictures
Eliminate grid patterns or meshes in the foreground of your images
---
2.2 Adobe Lightroom
Adobe Lightroom is a well-known name in the world of photo editing. This app offers a wide range of editing tools, from basic adjustments to advanced features like selective editing and gradient filters. Its cloud-based platform allows users to sync their edits across multiple devices, making it convenient for photographers on the go. Lightroom offers both a free version and a premium subscription.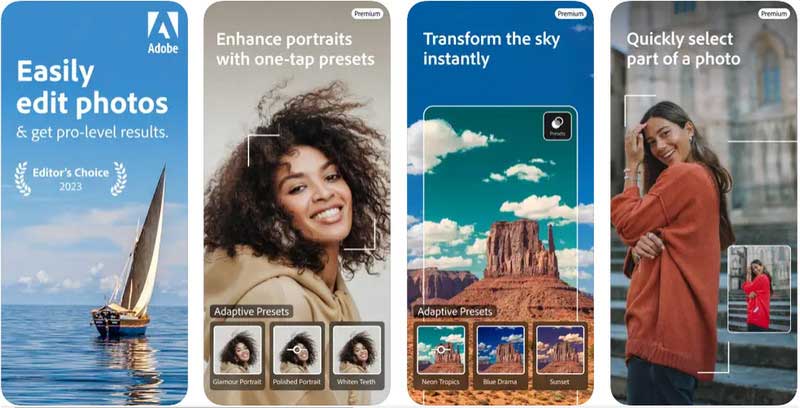 What Magic Can Adobe Lightroom Do In Photo Retouch?
Use sliders for precise contrast, exposure, highlight, and shadow adjustments
AI suggests optimal presets for enhancing photos and videos
Access a library of 200+ premium presets by professional photographers
Employ a restoration brush for easy retouching and removing unwanted elements
Lightroom AI identifies skies or primary subjects for enhanced edits
---
2.3 Facetune
Facetune is a specialized app for portrait retouching. It offers an array of tools for perfecting selfies, including skin smoothing, teeth whitening, and even changing eye color. Facetune's user-friendly interface and real-time previews make it a favorite among those who love to capture their best angles. It's available for both iOS and Android, with a one-time purchase fee.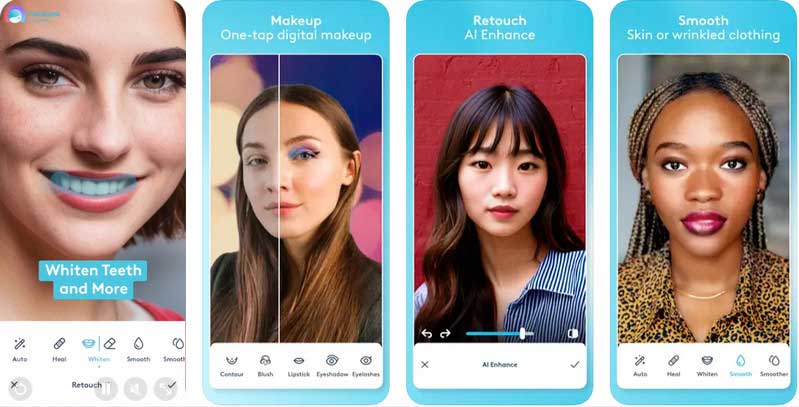 What Magic Can Facetune Do In Photo Retouch?
Effortlessly remove skin imperfections, blemishes, and acne for smooth, flawless skin
Enhance smiles and teeth for a radiant look
Apply creative filters and effects for unique and artistic photos
Facetune smooths skin imperfections while maintaining a natural appearance
Enhance intricate details, like eyelashes or eyebrows, in photos
---
2.4 Snapseed
Snapseed, owned by Google, is a free, versatile photo editing app available on both iOS and Android. It offers a wide range of editing tools, including precise control over exposure, color, and sharpness. Snapseed also provides creative filters and effects, making it a great choice for users looking to experiment with their photos.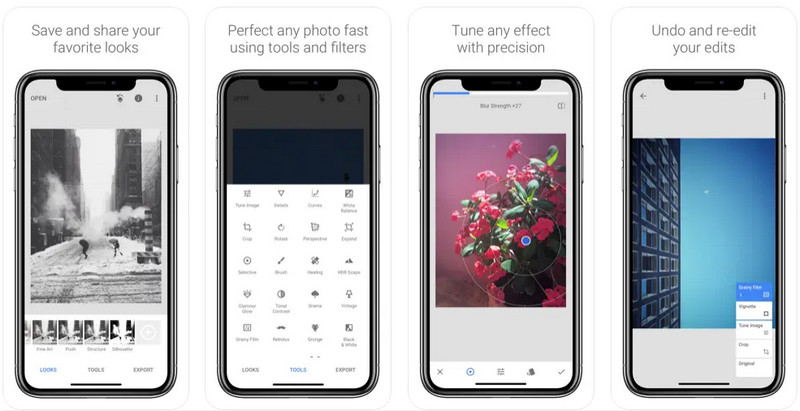 What Magic Can Snapseed Do In Photo Retouch?
Adjust key aspects of your photo's overall look, like brightness, contrast, saturation, ambiance, and highlights
Snapseed provides a range of creative filters and presets for dramatic mood and style transformations
Selective Editing allows you to enhance specific parts of your photo, leaving others untouched
The healing tool seamlessly removes undesired elements or blemishes, blending the surroundings for a natural result
Achieve a shallow depth of field by blurring the background, directing focus to your subject
---
Part 3: Comparison of the Top 4 Photo Retouching Apps
Now that we've explored these top 4 photo retouching apps individually, let's compare them based on our criteria:
User-friendliness: TouchRetouch is beginner-friendly, while Adobe Lightroom and Snapseed offer more advanced features. Facetune is intuitive for portrait retouching.
Editing Capabilities: Adobe Lightroom and Snapseed offer extensive editing options, while TouchRetouch excels at object removal, and Facetune specializes in portrait enhancements.
Supported Platforms: TouchRetouch and Facetune are available on iOS and Android while Adobe Lightroom and Snapseed are cross-platform.
Cost: TouchRetouch, Facetune, and Adobe Lightroom require a one-time purchase or subscription. Snapseed is entirely free.
---
Part 4: Bouns: Best Photo Retouch Software for Desktop - AVCLabs PhotoPro AI
While mobile apps are convenient for on-the-go editing, professional photographers and enthusiasts often rely on desktop software for more comprehensive photo retouching. In 2023, one standout option for desktop photo retouching is AVCLabs PhotoPro AI. This powerful software leverages artificial intelligence to provide cutting-edge retouching capabilities.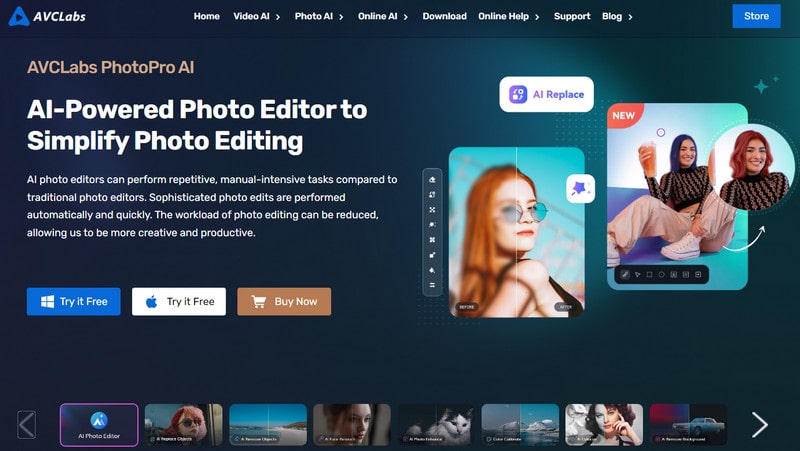 ---
What Magic Can AVCLabs PhotoPro AI Do In Photo Retouch?
• Portrait Enhancement: Recognize the face details from low-resolution images and restoring extremely blurred faces

• Automatic Enhancement: Enhance your image quality by removing noise, grain, artifacts, and blur and sharpening to make your photos clearer and crisp

• Upscale: Increase image resolution by 2x, 3x, 4x without losing any quality

• Objects Removement: Remove unwanted objects so that all of your photos are clean and tidy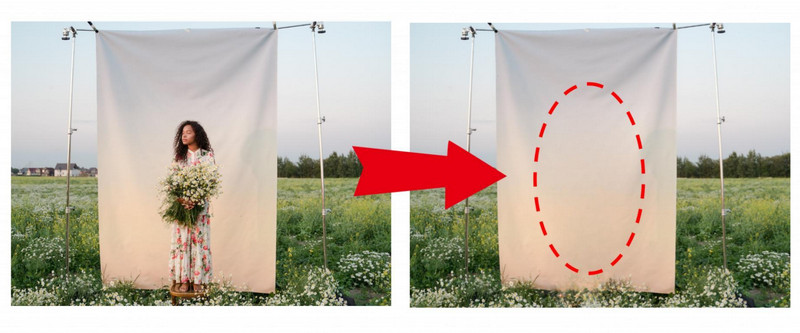 • Colorize: Colorize old black & white photo to make it come to life

• Creative Filters and Effects: A wide range of creative filters and effects that let you experiment with different styles and moods
---
Conclusion
Photo retouch apps are useful and popular tools for enhancing and editing photos on mobile devices. They can help you improve your appearance, remove flaws, apply filters and effects, and create stunning images for various purposes. There are many photo retouch apps available for iPhone and Android, each with different features and functions. And AVCLabs PhotoPro AI stands out as a robust desktop solution for professional photographers and advanced enthusiasts.You can try them out and see which one suits your needs and preferences best.
---
Related Articles