How to Increase the Quality of a Video from 240P to 480P or 720P without Losing Quality
"How do I convert low-quality video to high-quality, like converting 240P video into 720P?"
Sometimes, the quality of the videos that you download or stream is not up to the mark. Videos with a resolution of 240p, for instance, can be blurry, and the viewing experience can be quite frustrating. But don't give up hope quite yet – modern technology now offers ways to quickly increase the quality of many videos from 240P (standard definition) or even 480P to 720P high definition without sacrificing any tone or clarity in the original recording. In this article, we will discuss the easiest but the most effective way to increase the quality of a video from 240p to 480p or even 720p with AVCLabs Video Enhancer AI.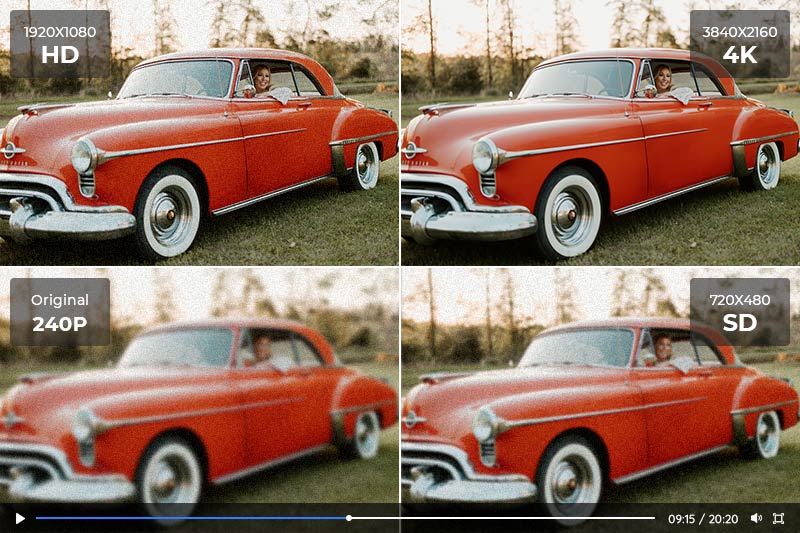 ---
1. Is there a Way to Increase the Quality of a Video from 240P to 480P or 720P?
Many people answered this question on Quora a few years ago, saying it couldn't be done. That's because when a video is recorded or uploaded in 240p, it means that the resolution of the video is 426 x 240 pixels. To increase the resolution to 480p or 720p, the video needs to be scaled up, which will result in the image being stretched and pixelated. This process is called upscaling.
One common way to improve the picture quality is to adjust the brightness, contrast, and color settings, but this will not increase the resolution of the video. To some extent, it is nearly impossible to increase the video quality from 240P to 480P or 720P manually without losing quality.
However, as AI technology develops by leaps and bounds, the answer to this question is YES. A technique called "super-resolution" can be used to convert low-quality video to high-quality without losing quality. It is a process that involves analyzing low-resolution images and then using AI algorithms to predict and fill in the missing details. The algorithms can learn to identify and reconstruct details such as edges, textures, and patterns, using various methods like deep learning or neural networks.
---
2. Best Video Quality Increaser to Increase 240P Video to 720P
AVCLabs Video Enhancer AI is an AI-powered video enhancement software that utilizes advanced algorithms to increase the quality of videos. It is designed to help users convert low-resolution videos to high-quality, upscale SD to HD, like from 240P to 720P, and upscale HD to 4K with minimum quality loss. The software uses deep learning algorithms and artificial intelligence to upscale videos while minimizing image noise, reducing blur, and enhancing details.
AVCLabs Video Enhancer AI comes with a user-friendly interface that allows users to upload their videos and apply enhancement settings with a few clicks. It supports a wide range of video formats, including MP4, AVI, MKV, MOV, and more. Additionally, it is designed to work on both Windows and Mac operating systems.
Key Features of AVCLabs Video Enhancer AI
AI Upscale video to HD, 4K and even 8K
Enhance video quality with multi-frame
Remove noise to make the video clearer
Recover and enhance facial details with AI
Colorize B&W videos to bring them to life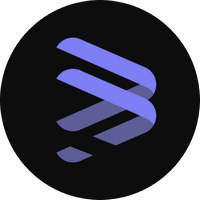 ---
3. How to Increase Video Quality from 240P to 480P or 720P with AVCLabs Video Enhancer AI
Note: Before increasing the video quality from 240P to 480P or 720P, you'd better click here to check the system and hardware requirements to use Video Enhancer AI.
Step 1: Download and Install the Software
You can download the software from the official website of AVCLabs.Install the software on your computer and launch it.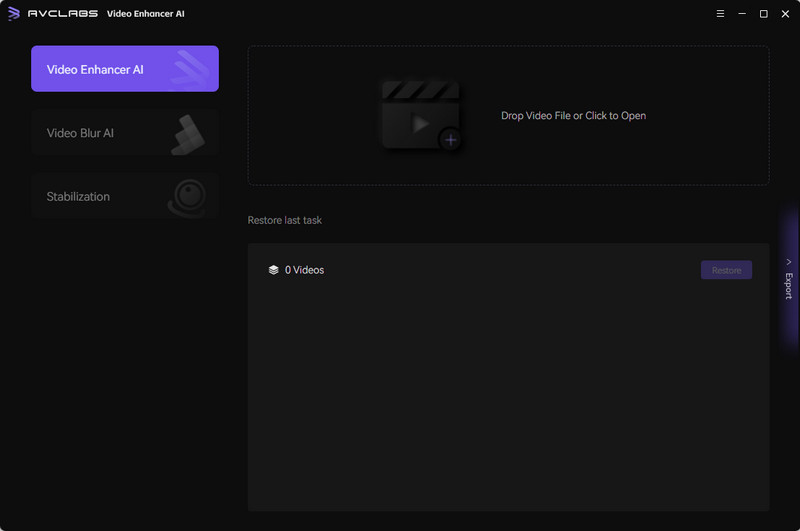 Step 2: Import your 240P Video to AVCLabs Video Enhancer AI
To import 240P videos into AVCLabs Video Blur AI, you can either drag and drop them into the software directly or click on the "Browse" button to select them from your computer.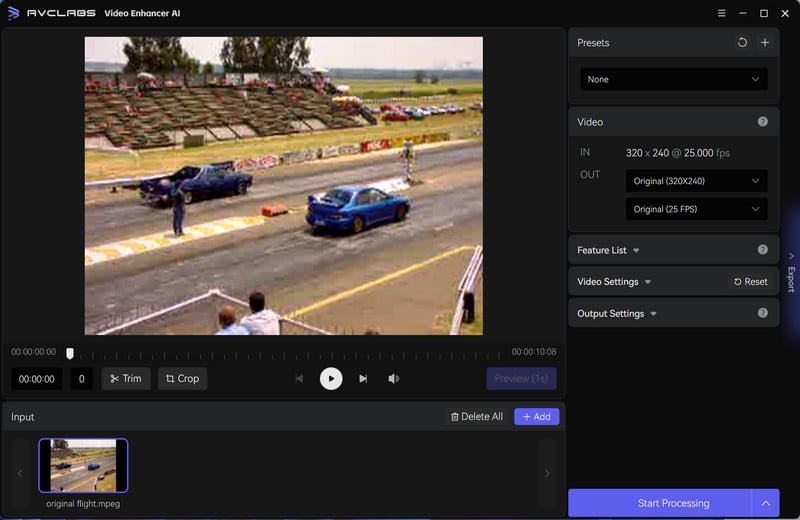 Step 3: Select AI Upscaler Model and Configure Settings
AVCLabs Video Enhancer AI provides three features. To select the appropriate AI model, you must choose the one that best suits your needs. AI Upscaler, which increases the quality of videos from 240P to higher resolutions like 480P, 720P, 1080P, or 4K, AI Denoise, which removes noise and artifacts from videos, and AI Colorizer, which adds color to old black and white videos. To increase the video quality, you should choose the AI Upscaler.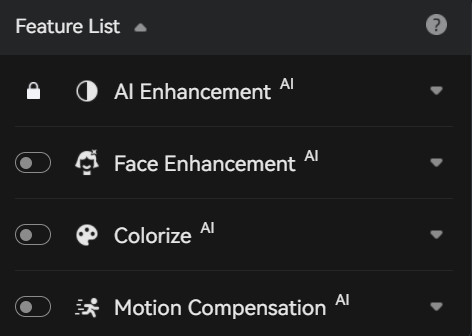 After selecting AI features, adjust the model settings by clicking on the

button to choose the upscale model. The default model is standard, but it can be modified based on the device's configuration. Before switching the upscaling model,make sure to check the available hardware acceleration on your device to prevent performance issues. For an even higher quality result, you also have the option to enable Face Refinement, which uses AI algorithms to detect and sharpen facial features, so that you can enjoy sharper, more realistic performances.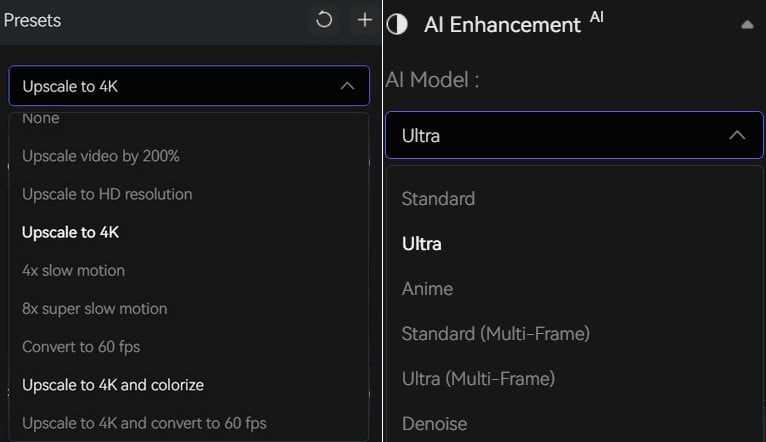 The video settings provide more control over the video output. You can make adjustments to the brightness, saturation, and contrast of the video, as well as crop it to fill the frame or deinterlace it to reduce the horizontal lines in the video.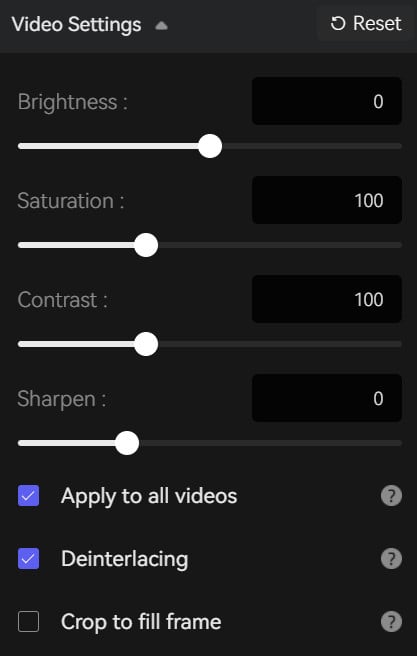 Then comes to the output settings, which allows you to specify the output video formats such as MP4, MKV, and AVI, the output path, and the video size where you can set the resolution of the upscaled video from 480P, 720P to 4K or even 8K.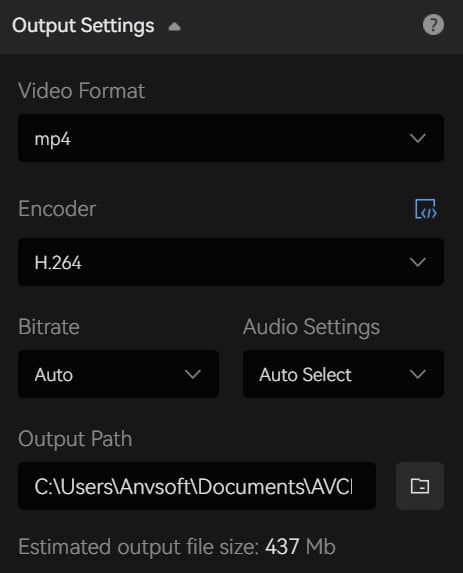 Step 4: Start Increasing the Video Quality to 720P
Once you have configured the settings, click the Play button to preview 30 frames of the processed video. This is a great way to make sure that the video quality has been increased and everything looks as expected before you begin the processing process. When ready, click the Start Processing to start increasing the quality of your video to 480P or 720P.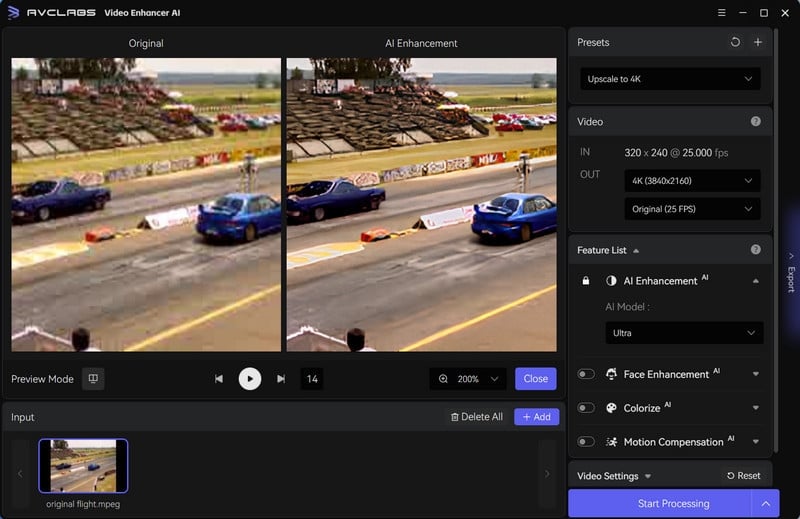 ---
Conclusion
Videos are an essential part of our lives, and it is crucial to ensure that they are of high quality. Among different ways to increase video quality from 240P to 480P or 720P, an AI-based solution is the best choice. With AVCLabs Video Enhancer AI, you can increase the quality of your videos and enjoy a better viewing experience.
---
Related Articles