3 Best Forensic Video Enhancement Software
Videos from CCTV and DVR systems often make an appearance during litigation as evidence. If these videos are not clear enough (details are lost due to shadows, camera shake, or other environmental factors out of your control) to present the events, you may seek forensics video enhancement software to recover many of those details and improve the visual appearance of the digital video images. The end result of a forensically-valid video is directly dependent on the methods used by the forensic expert, as well as the original quality of the recording.
Now, let's look at the best 3 forensic video enhancement software that is often applied by qualified forensic experts.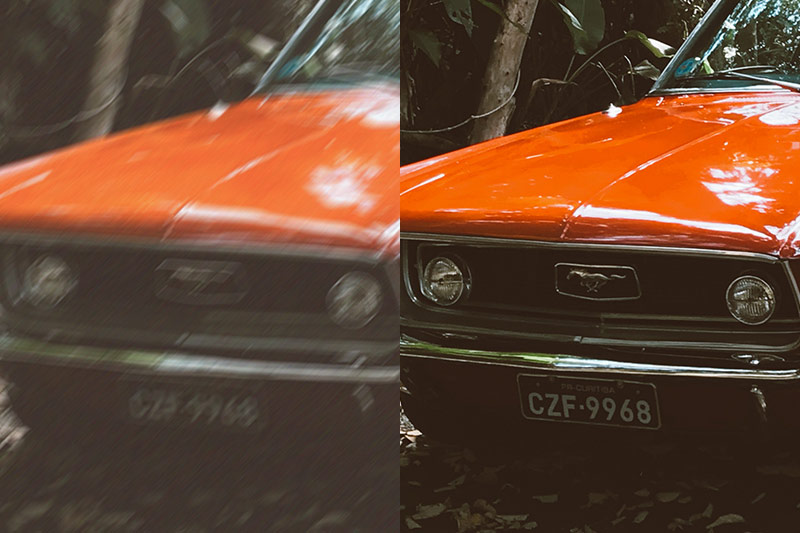 ---
Part 1: What is Forensic Video Enhancement Software
Forensic video enhancement software is a specialized tool used to improve the quality of video footage in forensic investigations. The software offers various features that can enhance video footage, including brightness and contrast adjustments, noise reduction, sharpening, and stabilization. These features are designed to make it easier for investigators to identify crucial details and evidence from video footage.
One of the main benefits of forensic video enhancement software is that it can significantly improve the quality of video footage captured in low-light conditions or with poor-quality cameras. The software can enhance the brightness and contrast of the video footage, making it easier to see details that might have otherwise been hidden in the shadows or lost in the glare. Additionally, the software can remove noise from the video footage, making it easier to identify details in the image.
---
Part 2: 3 Best Forensic Video Enhancement Software
1. VideoCleaner
VideoCleaner is a forensic video enhancement program that is widely used by law enforcement agencies and forensic experts. The program is open source and the download is delivered as an archive that contains the program's installer MSI package. You can use it on a Windows computer to process digital images, any compressed video, and some proprietary formats. Advanced compression algorithms support the best evidence at minimal file sizes. VideoCleaner is the world's most relied-upon forensic video enhancement and authentication software. Its acceptance by the forensic community and courts comes from established science, open-source code, constant peer review, and reproducible results.
VideoCleaner has various filter options that allow you to adjust the Sharpness, Color Contrast, Saturation, Hue, Histogram, Denoise, and more, and advanced Forensic filters let you adjust Edge detection, isolation, and RGB amplification. You can also use it to add timestamps or numbers to frames, annotate text, and margins to the media.
---
2. Amped FIVE
Amped FIVE provides solid, scientific-based forensic image and video enhancement for worldwide legal systems. Developed specifically for forensics, public safety, and national security, this all-in-one solution has more than 140 filters and tools, to convert, process, enhance, analyze, present, and document images and videos. Amped FIVE supports any type of image and video data retrieved from various multimedia sources from CCTV and DVR systems, body-worn cameras, dash cameras, drones, mobile phones, fingerprints, documents, hundreds of proprietary video file formats, and much more.
The program is non-destructive. It has the ability to stabilize shaky videos, correct blurred details, or adjust noise and lighting issues. It also offers specialized features such as super-resolution, redaction, photogrammetry, optical distortion and aspect ratio correction, perspective correction, and alignment in multiple frames.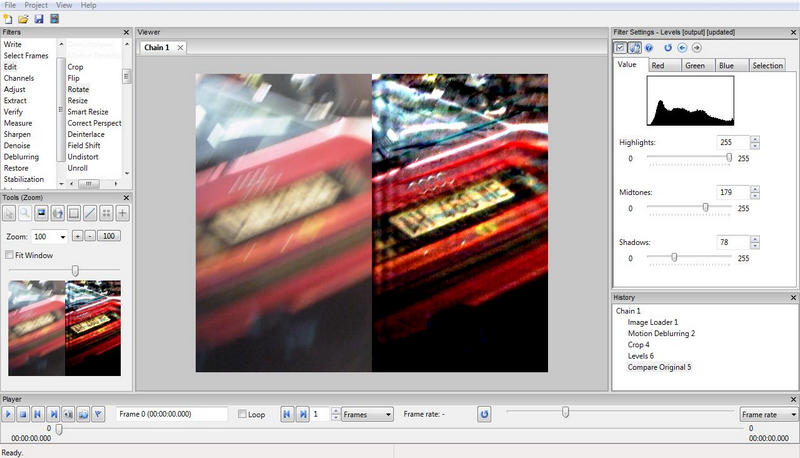 ---
3. MotionDSP
Motion DSP is the industry leader in forensic video enhancement and redaction technology. It provides certification courses for forensic enhancement software and forensic studio. Users are able to learn how to identify faces, license plates, and unclear content from grainy or poor-quality video footage, and create compelling evidence artifacts or video clips using the Forensic video enhancement application.
Motion DSP uses forensic's patented super-resolution algorithms and enhancement filters to reveal an unseen level of detail in three simple steps: import, enhance, and export. It is trusted by organizations like the US Secret Service, NCIS, NYPD, and police departments across America.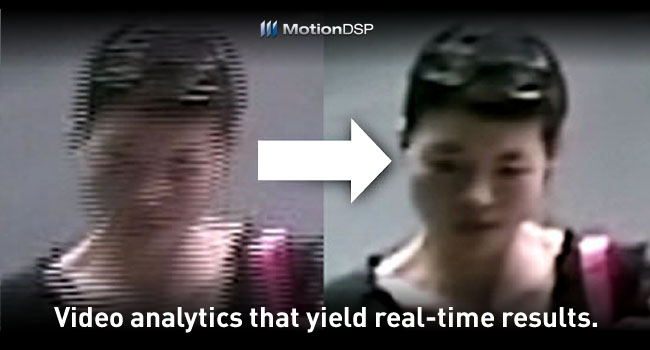 If you try these three forensic video enhancement software you will see pretty good results. They are capable of enhancing the recordings by stabilizing to reduce movement, sharpening to remove blurriness, reducing the speed for clarity, adjusting exposure to modify the shadows and highlights, scaling and zooming to upscale the video resolution, frame averaging to improve the statistics of the footage. Post-processing through forensic video enhancers may be extremely useful in specific situations because you don't have control over the quality of the system.
---
Further Reading about Enhancing Forensic Videos with AI
1. Can I use AI to Enhance Forensic Video?
Yes, there has been a growing interest in the use of artificial intelligence (AI) in forensic video enhancement recently. AI-based video enhancers use machine learning algorithms to analyze video footage and identify areas that can be improved. These algorithms can identify and correct issues such as blurring, noise, and lighting problems, making it easier for investigators to identify crucial details from the footage.
2. What AI Software Can be Used in Forensic Video Enhancement?
AVCLabs Video Enhancer AI is such a kind of AI video enhancement software that uses the multi-frame convolutional neural network to enhance the video quality, remove motion artifacts, stabilize video shakes, and remove overlay noise and grain.
It was tested by some forensic experts to prove that it could produce superior video clarity and noise reduction. Vehicle license plates depicted logos or text, and overall scene details are all greatly improved through AI. So, when the conventional forensic video enhancer fails to produce the required clarity, AI video enhancement might be an implemented and supplementary method.
Key Features of AVCLabs Video Enhancer AI
Enhance video quality with multi-frame
Remove noise to make the video clearer
AI Upscale video to HD, 4K and even 8K
Recover and enhance facial details with AI
Colorize B&W videos to bring them to life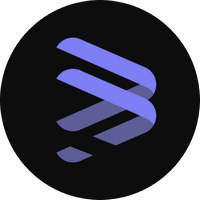 3. How to Enhance Forensic Videos with AI Video Enhancement Software
Now let's take AVCLabs Video Enhancer AI as an example to see how forensic videos can be enhanced with the help of AI, and whether they really work.
Step 1: Download AVCLabs Video Enhancer AI and Upload Videos
Download and install the forensic video enhancer, then launch it. Click the "Browse" button to upload videos or drag and drop them to the workplace.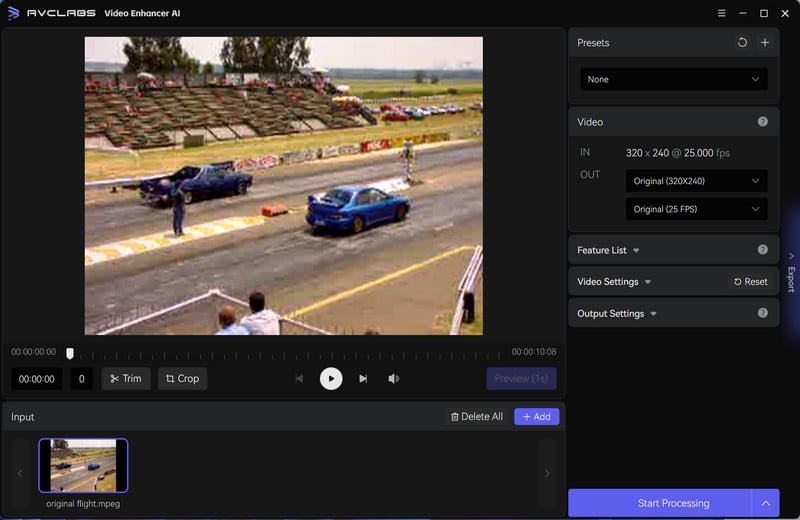 Step 2: Choose an AI Feature
There are 4 AI features to solve different quality issues, namely, AI Enhancement, Face Enhancement, colorizing, and Motion Compensation. In addition to the pre-configured options in the Presets part that you can use directly, you can also customize them by yourself. Select one or more AI features according to what the forensic video needs to be fixed.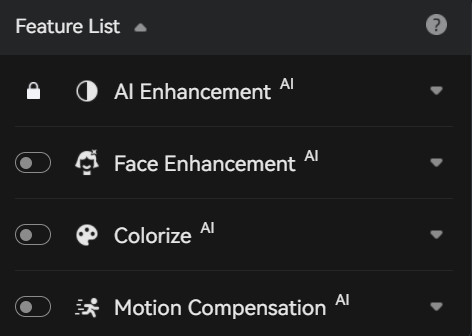 After selecting the AI feature, you can configure the parameters in the Video and Output settings to deinterlace, change video colors, decide on the output format, etc.
Step 3: Start Enhancing Forensic Videos
Once all the settings are complete, you can click the Start Processing button to enhance forensic videos.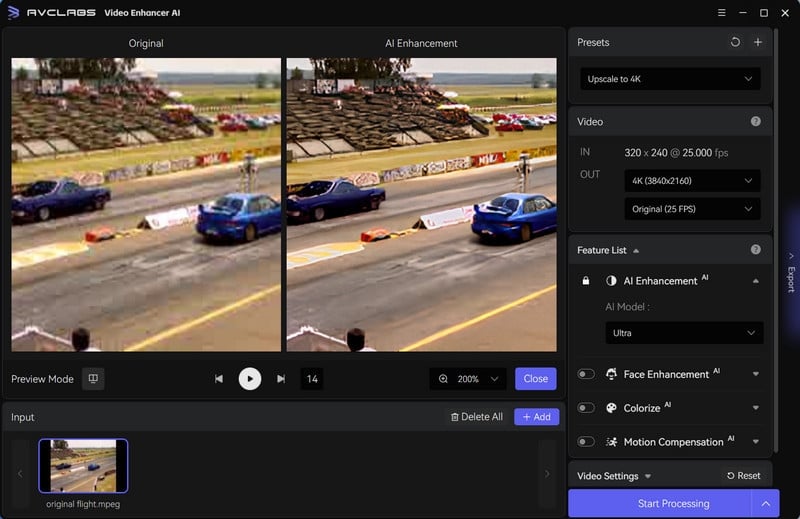 4. Notice of Enhancing Forensic Videos with AI
Image and video enhancement in the forensic workflow is based on carefully selected algorithms that guarantee reliability, repeatability, and reproducibility. While AI-based video enhancers show great promise in enhancing video footage for forensic investigations, there are still concerns about their reliability and accuracy. For example, AI algorithms may not always be able to accurately identify important details in the video footage, leading to incorrect conclusions.
Although AVCLabs Video Enhancer AI applies advanced artificial intelligence to enhance video's visual contents, it makes no claims as to the fitness of its software for forensic usage and recommends that the input video clip be used to lay the foundation for any enhanced results. For video surveillance, upgrading your camera to record clear video is better than using any video enhancement software.
---
Conclusion
These are three popular programs used to enhance forensic videos. In addition to these programs, AI video enhancers are gaining more attention. Although it is not yet fully guaranteed to be accurate, it is a big trend. In terms of processing speed, and efficiency, AI tools cannot be underestimated. For the average person, using AI enhancers like AVCLabs Video Enhancer AI, to enhance old or low-quality videos is definitely the best option.
---
Related Articles