How to Improve the Resolution of a Downloaded Low-Quality Film
Downloading films is an easy and convenient way to watch movies. Unfortunately, not all downloaded films offer the same quality of visuals, especially those old movies. Low-resolution films may be plagued with pixelation and artifacts, making them difficult to watch.
If you're wondering how to improve the resolution of a downloaded low-quality film, don't worry — there are a few simple steps you can take to get the best visuals possible. In this article, we'll discuss resolution basics, reasons for low-quality downloaded videos, and best practices for increasing video resolution.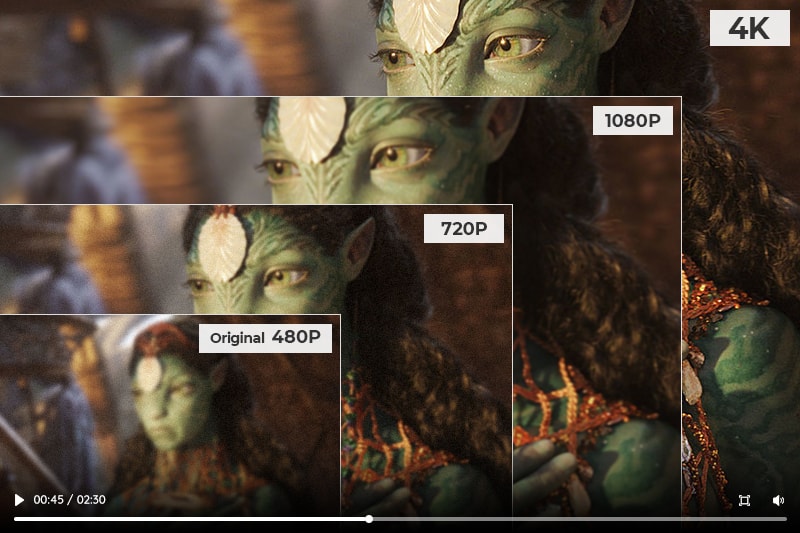 ---
Part 1: Basics of Video Resolution
Resolution is the number of pixels in an image or video. The more pixels, the greater the detail, and the higher the resolution as well as the larger the file size will be. A higher resolution means that the picture will look sharper and clearer. When it comes to digital video, there are two types of resolution: Standard Definition (SD) and High Definition (HD). SD resolution is typically 640x480, 720x480, or 1280x720 and is considered low resolution. HD resolution is typically 1280x720, 1920x1080, or 3840x2160 and is considered high resolution.
---
Part 2: Reasons for Poor Quality Downloaded Videos
There are several reasons why a downloaded film may be of low quality.
1. Low resolution of source videos: The resolution of films available to download can vary greatly depending on the quality of the source material. If the original source material is low in resolution, then any downloaded versions will also be lower in resolution than a higher-quality source.
2. Compression artifacts: Compression artifacts are a common issue with digital video. Compression is a process of reducing the size of a digital file without sacrificing quality. Unfortunately, it can sometimes cause visual artifacts such as blocky edges, blurred details, and color distortion.
3. Video noise: Video noise is an effect created by compression algorithms that can cause the video to appear grainy or pixelated.
4. Poor encoding: Poorly encoded videos can be caused by software or hardware-related issues. When encoding is done incorrectly, the resulting video may appear blurry, blocky, or pixelated and have artifacts that distract from the viewing experience.
---
Part 3: Best Practice to Improve the Low-quality Downloaded Film
AVCLabs Video Enhancer AI is a powerful artificial intelligence (AI) tool designed to improve the resolution to 2k, 4k, or even 8k and enhance the quality of low-res, blurry, or pixelated videos. By leveraging advanced machine learning algorithms, it can detect frames that are degraded by compression or low resolution and enhance them to produce stunning results. With its easy-to-use interface, users can quickly upload a downloaded low-quality film and let the AI do its magic.
The enhanced results make it perfect for streaming services, filmmakers, or anyone who wants to improve the resolution of their film without sacrificing quality. For old black-and-white movies, you can not only improve their quality to the next level but also colorize them to bring them back to life again.
Key Features of AVCLabs Video Enhancer AI
AI Upscale video to HD, 4K and even 8K
Enhance video quality with multi-frame
Remove noise to make the video clearer
Recover and enhance facial details with AI
Colorize B&W videos to bring them to life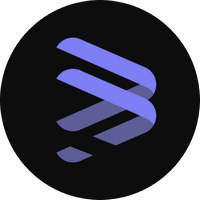 Here is a detailed tutorial on how to improve the resolution of a downloaded low-quality film in three steps.
Step 1: Import the Downloaded Low-Quality Film
Note: Before improving the resolution of downloaded low quality films with AI, you'd better click here to check the system and hardware requirements to use Video Enhancer AI
Download and install AVCLabs Video Enhancer AI following the instruction.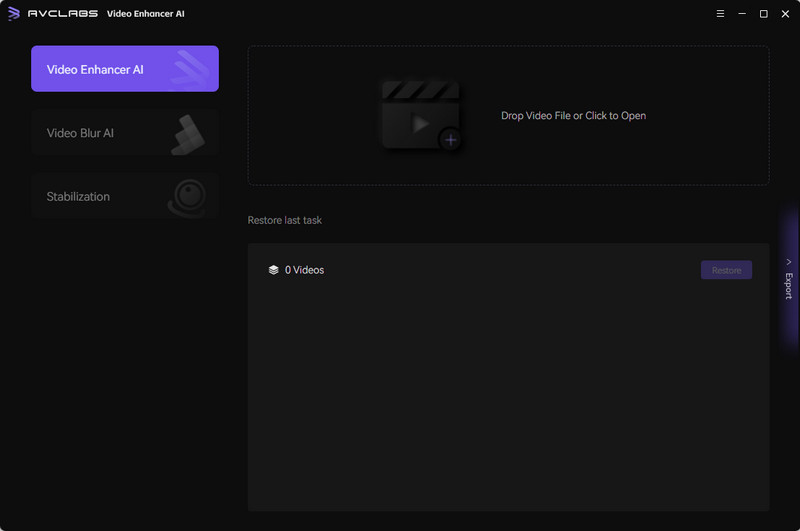 Then, launch it and click the Browse button or drag and drop to import the low-res movie that was downloaded in advance.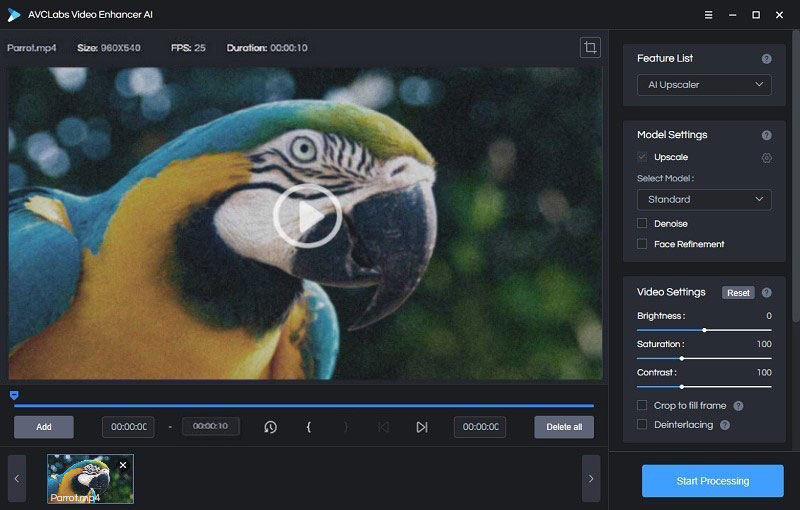 Step 2: Select the AI Model and Set the Output Resolution
There are three types of AI models in the Feature List collection: AI Upscaler, Denoise, and AI Colorizer. To improve the low-quality video resolution or fix old movies, you should choose AI Upscaler.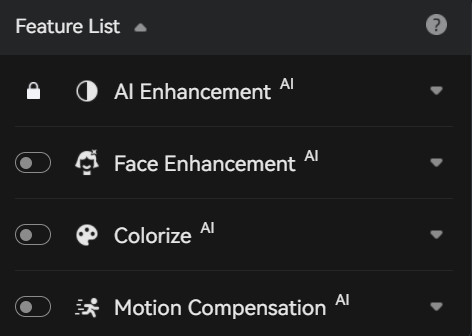 Then configure the model settings. For most users, the default Standard mode provides faster processing and higher quality. However, if your computer is equipped with a high-end configuration, you can also try the Standard (Multi-Frame) option. This allows for multi-frame processing, which results in less flicker and faster speeds when compared to standard frame-by-frame processing.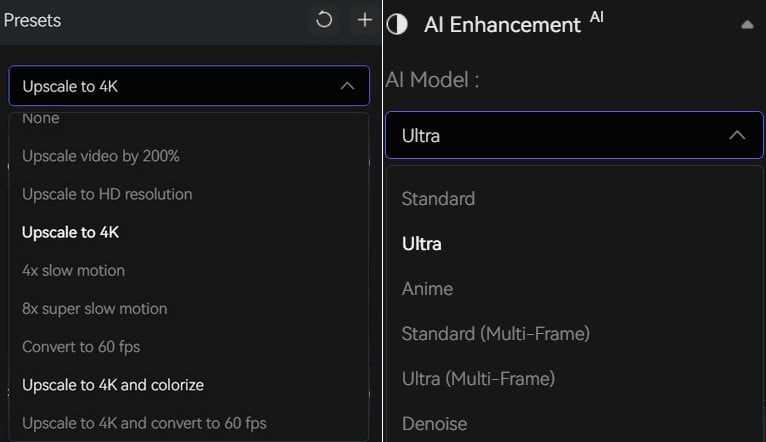 You can adjust the brightness, saturation, and contrast in the video settings if you want. Then come to the Output Settings. You can upscale your low-res videos to 1080p, 2k, 4k, or even 8k. When selecting the upscaling resolution, keep in mind that higher resolutions do not always equate to better quality; video resolution affects the size of the final product, so choose wisely.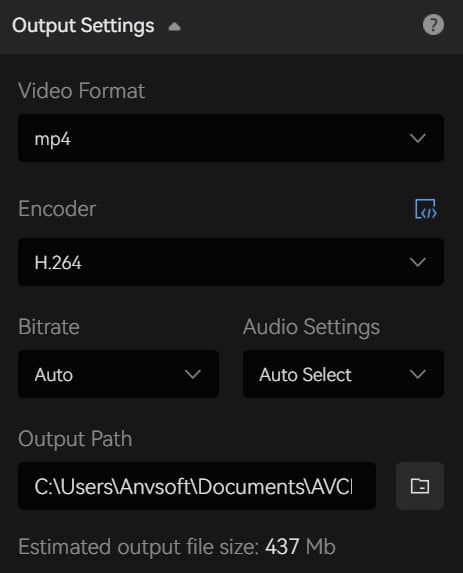 Step 3: Start Increasing the Resolution of Downloaded Low Quality Films
Once the settings are complete, click the Play button to review 30 frames to make sure the processed video is what you want, otherwise please reconfigure settings. Finally, click the Start Processing button to improve your downloaded low-res film.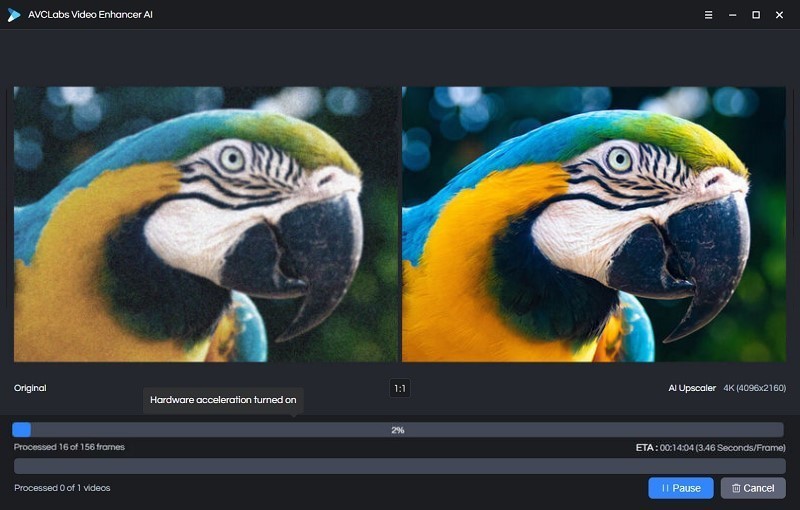 ---
Conclusion
Using AVCLabs Video Enhancer AI, you can easily upgrade the resolution of your low-quality downloaded films. This advanced technology makes it possible to quickly and effectively improve the quality of your movie with just a few clicks. The results will be remarkable: higher resolution, improved clarity, and color, as well as noise removal. So don't wait any longer — get started on improving the resolution of your movies! With this revolutionary technology, you'll be able to enjoy movies in an entirely new way. It's never been easier to take advantage of high-quality films without spending hours manually trying to enhance them. So what are you waiting for? Get started now and start enjoying higher-quality films today!
---
Related Articles