How to Fix Grainy/Noisy Videos to Make them Clearer than the Original
I have some old grainy videos. Is there any video enhancement software that I can use when I digitize them?
If you have old videos from your childhood or even recent events like wedding ceremonies, you may be eagerly waiting for the day when you can show them to your kids and grandkids. However, what if the videos are grainy and noisy? Do you think they'll be worth watching? Thankfully, it doesn't have to be that bad. Even if the video is noisy and blurred, it is quite possible to get rid of the grain and noise from video and bring back its clarity with a bit of digital magic. In this article, we are going to look at various techniques that can help you fix grainy or noisy videos quickly and easily.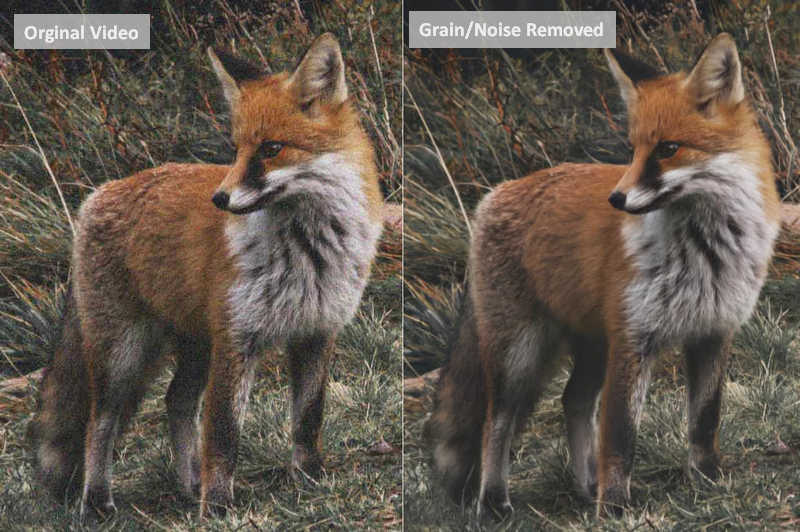 Use Denoise AI to Remove Noise and Grain from Video
When it comes to how to fix grainy and noisy videos, Adobe may come to your mind firstly, and yes, it has a piece of software called After Effects which can offer the function "Remove Grain". But it requires a certain extent of video editing skills, thus it seems not a wise choice for a layman. Is there a piece of video enhancement software that requires zero editing skills and has an excellent effect? Yes, AVCLabs Video Enhancer AI is exactly the answer. With its powerful artificial intelligence (AI) technology as well as an easy-operation system--it allows laymen like you or me to remove noise and grain from all kinds o video without any trouble at all!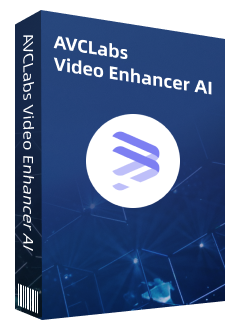 AVCLabs Video Enhancer AI
One-click to remove noise and grain from video
Enhance and improve video quality naturally
Increase video resolution without losing any quality
Support adjusting Brightness, Saturation, and Contrast
Video Tutorial: How to Fix Noisy/Grainy Videos
Warm Tips: Check he system requirements of AVCLabs Video Enhancer AI:
Before getting started, go to see the System and Hardware Requirements of AVCLabs
Tutorial: How to fix grainy/noisy video with AVCLabs Video Enhancer AI
Step 1:
Import your original grainy or noisy video
To begin with, you need to download and install the AI enhancement tool on your computer first. When it completes the installation, launch it and you will see a very clean and simple interface.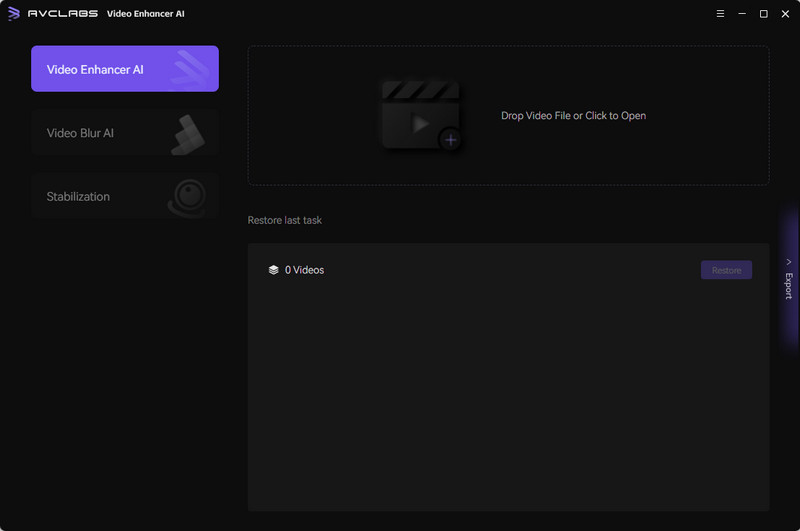 To import the video, you can drag the file in the middle of the interface or click on the 'Browse' button to import the original video.
Step 2:
Select the AI Model and Output Resolution
After importing the original video, you will see the options like Model Settings, Video Size, Video Format in the right panel. The upper one is the Feature List, here we offer two AI models: AI Upscaler and AI Face Blur. Here you can select AI Upscaler as the AI Model.
By the way, to remove noise and grain from a video, you'd better select 'Denoise' under the Model Settings.

Under the Model Settings, you can select the model as Standard, Ultra, Standard(Multi-Frame) and Ultra(Multi-Frame). The Multi-Frame model can enhance the quality of multi frames to keep the consistency of the video, especially when it comes to the motion-related video. Selecting Multi-Frame means much more processing time and more computer resource consumption.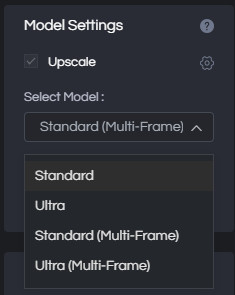 For Output Resolution, there are several options you can choose: 720p, 1080p, 2K, QXGA, Quad HD, WQXGA, UHD, 4K, or 8K. You can choose a resolution you like.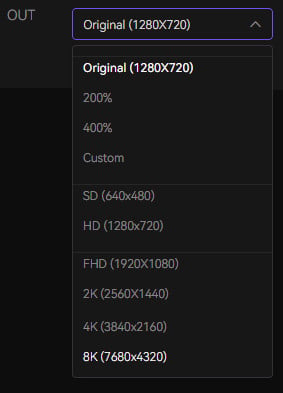 Step 3:
Manually adjust Brightness, Saturation, and Contrast
To fix the noisy and grain video, you can also manually adjust the Brightness, Saturation, and Contrast of the original video. If you do not know the right value, just leave it alone.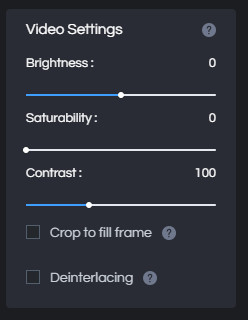 Step 4:
Start fixing the grainy/noisy video
After you finish the settings of AI Model and Resolution, you can click 'Start Processing'' to begin fixing the grainy and noisy video. To this step, you have almost completed all the procedures, and what you need to do now is wait for AVCLabs Video Enhancer AI to fix the video automatically and efficiently. During the processing, you can view the grainy video and the fixed one at the same time.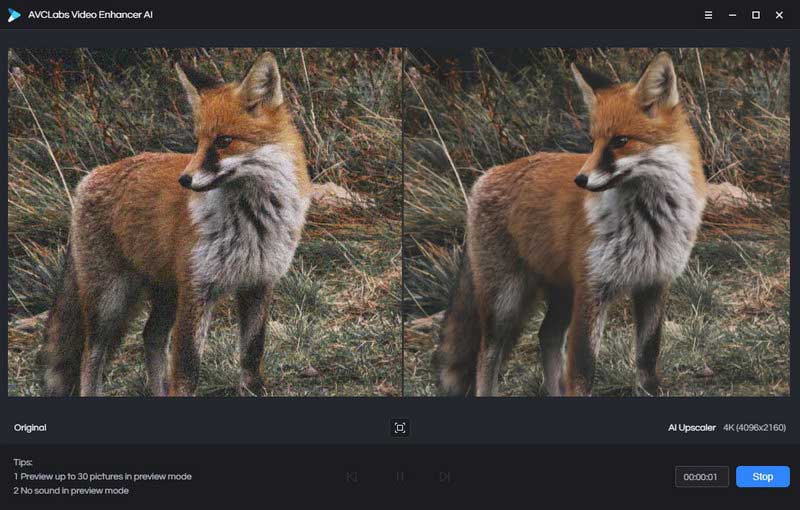 Conclusion
Now you have finished all the procedures to get a grainy video fixed. It's really easy to use AVCLabs Video Enhancer AI to do the job. What's more, the trial version offers you to fix 3 videos for free, which means you can check AVCLabs Video Enhancer AI's function before making up your mind to purchase it. So don't be hesitate, you can download and try AVCLabs Video Enhancer AI for free to fix your grainy videos now.
Enhance and restore video quality
with the power of AI