Upload HD Quality Videos to TikTok: How to Increase TikTok Video Quality
If you're a TikTok user, chances are that you already know the importance of posting high-quality videos. No matter how good your content is, low-quality videos can dim their impact. Posting videos with crisp visuals and clear audio can help capture your audience's attention more effectively than low-resolution or poorly lit clips, so upgrading to HD offers several key benefits for anyone trying to grow their profile on this popular platform. In this blog post, we'll discuss how to increase TikTok video quality, as well as how to upload HD videos to TikTok. Read on for all the information you need on increasing video quality on TikTok!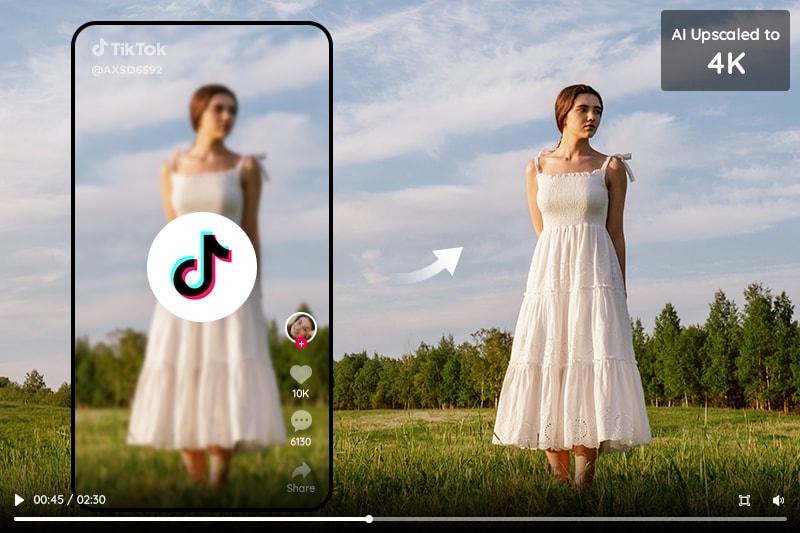 ---
Part 1: Why are your TikTok Videos So Low quality?
If you're looking to increase the quality of your TikTok videos, it's important to understand why they look low quality in the first place. While there could be numerous potential reasons, the two main causes are insufficient video resolution and compression.
First, many users record on smartphones or other devices that don't have the highest resolution cameras without the best hardware or software to produce a high-quality video. If your source videos are of low quality, of course, they will look low quality or even worse after uploading to TikTok.
Second, compression is another main reason why videos on TikTok can appear of lower quality than the original version. The TikTok videos are compressed during the upload process in order to reduce file size and save bandwidth; compression reduces both image and audio quality. This may happen when the HD setting is disabled, the data saver is on or the video specifications don't suit TikTok, etc.
---
Part 2: How to Increase TikTok Video Quality
AVCLabs Video Enhancer AI is a powerful tool that can help increase the quality of your TikTok videos that shoot with your phone even without a high-resolution lens. This AI-powered solution uses advanced algorithms to analyze and enhance the video content, automatically applying various adjustments for optimal viewing experience. It can upscale the video resolution from 480p, 720p to 1080p, 4k, or even 8k, adjust brightness, and contrast, reduce noise and sharpness to improve the overall look of your videos as well as colorize black-and-white videos. The results are clear and consistent with no loss in quality or clarity. With AVCLabs Video Enhancer AI, you can quickly get better-looking videos on TikTok with just a few clicks.
Key Features of AVCLabs Video Enhancer AI
AI Upscale video to HD, 4K and even 8K
Enhance video quality with multi-frame
Remove noise to make the video clearer
Recover and enhance facial details with AI
Colorize B&W videos to bring them to life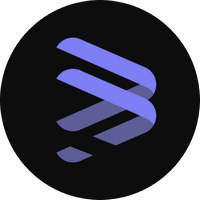 Here is a detailed tutorial on how to increase TikTok video quality.
Video Tutorial: How to Enhance TikTok Video Quality to 4K with AVCLabs Video Enhancer AI
Step 1: Download and Install AVCLabs Video Enhancer AI
Note: Before increasing TikTok video quality with AVCLabs Video Enhancer AI, you'd better click here to check the system and hardware requirements.
Download AVCLabs Video Enhancer AI from the provided link. Once it has been installed on your computer, simply launch the program and begin enhancing your videos!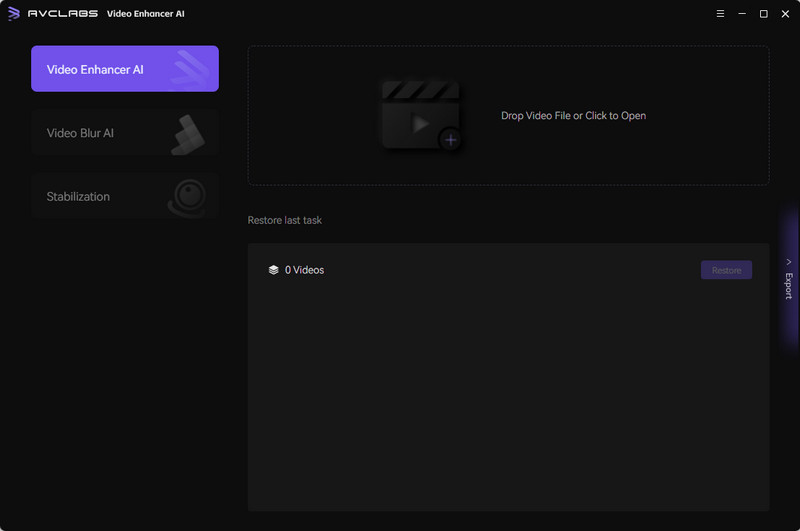 Step 2: Import your Low-Quality TikTok Videos
Whether you've just shot a video with your phone and are ready to upload it to TikTok, or have already downloaded one from the platform, simply click the Browse button to select it from your folder, or directly drop them into the Enhancer AI for an instant upgrade.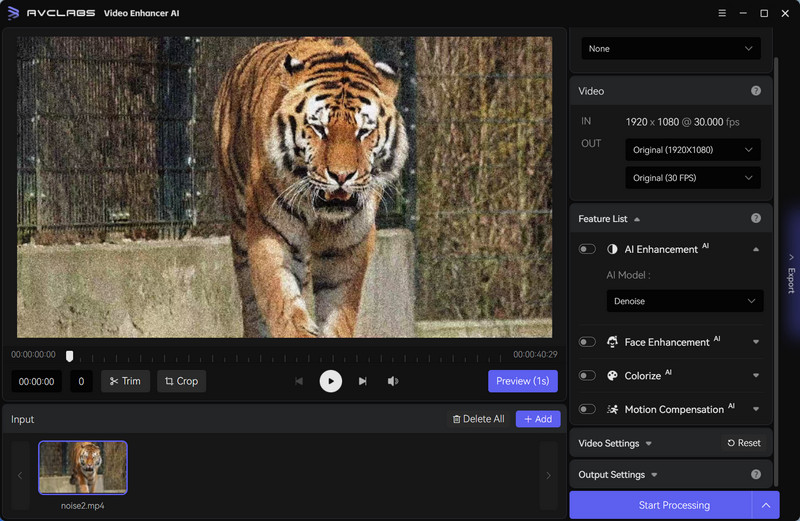 Step 3: Select the AI Model and Increase your Video to 1080p
Select AI Upscaler from the three AI features available. Then choose the processing model according to your computer configuration. Check the face refinement function if you need to improve the image quality of faces in videos.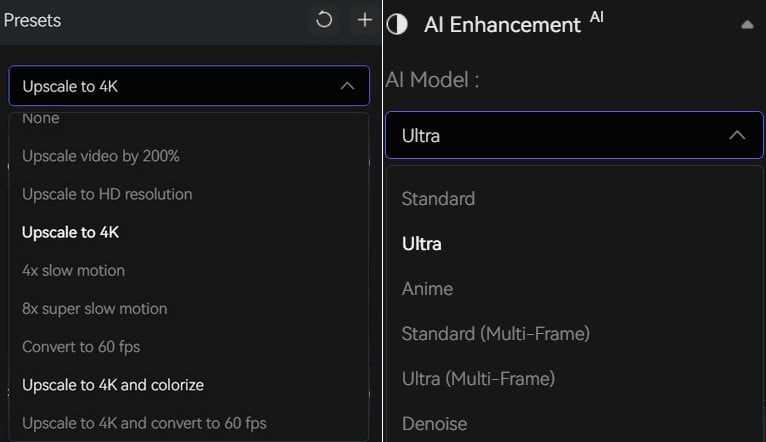 In the Video Settings part, you can adjust the parameters of brightness, saturation, and contrast, crop video to fill the frame as well as deinterlacing.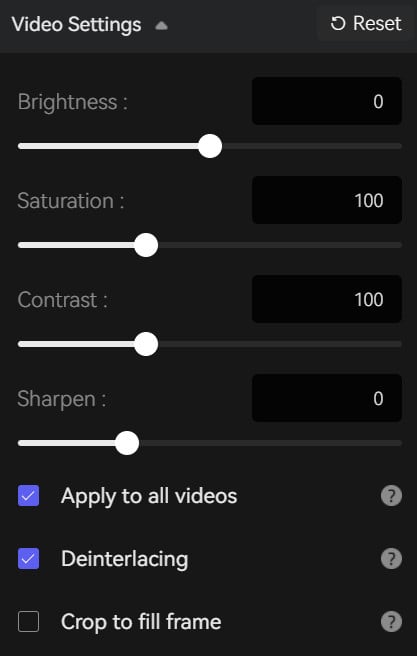 Then move on to the Output Settings part, where you can set the video size, video format, and output path. If your videos are designed to upload to TikTok, even though AVCLabs Video Enhancer AI supports upscaling the video to 4k or even 8k, it is highly recommended to improve them to 1080p, as "Videos over 1080p are currently not supported" on TikTok.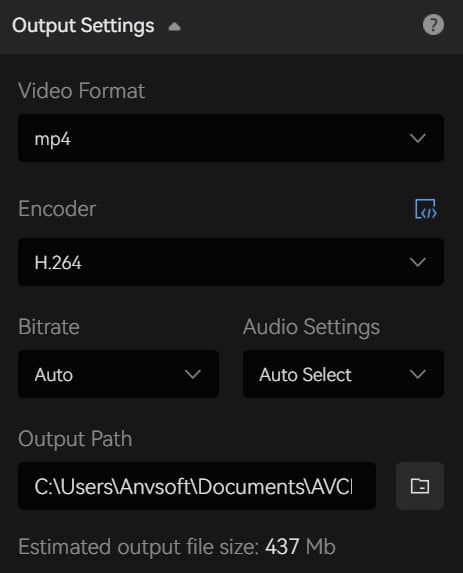 Step 3: Start Increasing TikTok Video Quality
Once the settings are complete, click the Play button to review 30 frames to make sure the processed video is what you want. Finally, click the Start Processing button to enhance your TikTok video quality.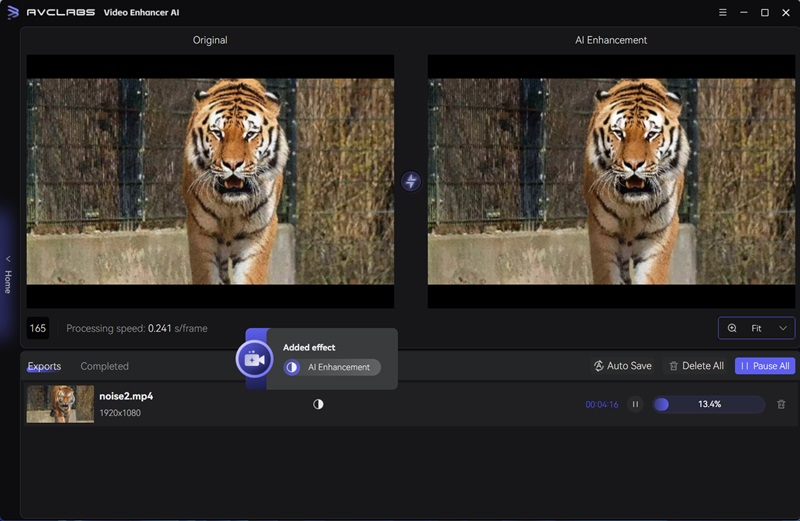 ---
Part 3: How to Upload HD Video to TikTok
Now that you know how to increase the video quality, the next thing to do is to upload HD videos without being compressed. It is important to enabling the "Upload HD" option. This will ensure that the videos are uploaded in HD by default, instead of a lower quality that can be the result of leaving this setting off. To enable this option, follow these simple steps
1. Log in to the TikTok app and tap on the '+' icon located at the bottom of the screen. This will open up a window with several options including "Upload Video" and "Live Stream." Select the Upload Video option and then either select a video from your camera roll or record a new one using TikTok's recording features.
2. Tap "Next" to head to the Post settings. After adding the caption and hashtags, tap the "More Options" button to enable "Upload HD".
3. Then tap the "Post" button to upload your video in HD quality.
---
Conclusion
AVCLabs Video Enhancer AI is a great tool to help you get the most out of your TikTok videos. With its advanced AI technology, it can automatically optimize your videos to make them look sharp and professional. Additionally, you can use the optional manual settings to fine-tune your video and get the exact look you're going for. So don't hesitate. Try AVCLabs Video Enhancer AI and start creating amazing TikTok videos!
---
Related Articles