How to Enhance a Blurry Photo in 3 Different Methods
Capturing moments through photographs allows us to preserve cherished memories, but sometimes we end up with blurry images that fail to capture the desired clarity and detail. Blurry photos can be disappointing, especially when they hold sentimental value.Fortunately, advancements in technology have provided us with powerful tools to enhance blurry images and restore their clarity and detail. In this article, we will explore three different methods for enhancing blurry photos. Additionally, we will provide detailed instructions for each method and offer additional tips to help you achieve the best possible results.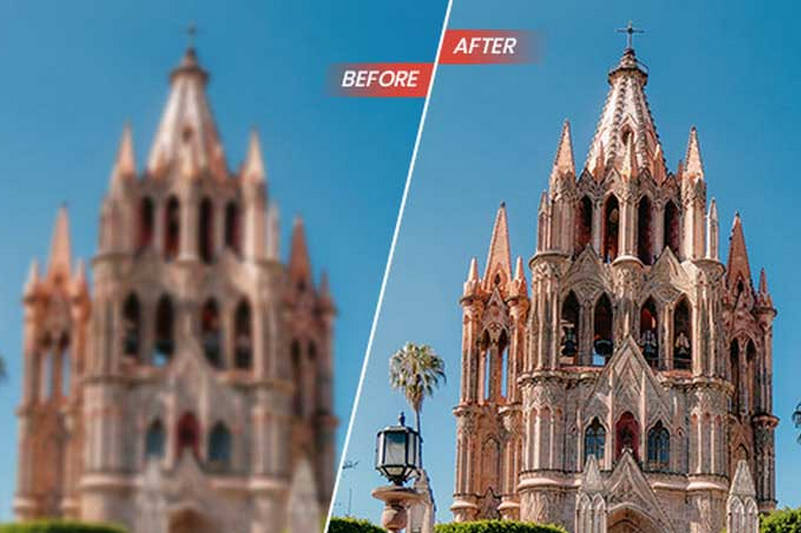 ---
Method 1: Enhancing Blurry Photos with AVCLabs PhotoPro AI (Windows & Mac)
AVCLabs PhotoPro AI is a feature-rich software specifically designed to enhance blurry photos with the power of artificial intelligence. This advanced software harnesses cutting-edge algorithms to analyze and improve the quality of your images. By utilizing AVCLabs PhotoPro AI, you gain access to a comprehensive set of tools and functionalities that can effectively address blurriness, sharpen details, enhance clarity, reduce noise, and correct colors. Whether you are dealing with a slightly blurry snapshot or a severely degraded image, AVCLabs PhotoPro AI provides a user-friendly interface that allows you to adjust enhancement settings to your liking, ensuring optimal results.
Key Features of AVCLabs PhotoPro AI
Enhance image sharpness and improve overall clarity
Increase image resolution without sacrificing quality
Reduce unwanted noise and graininess in photos
Adjust color tones, white balance, and saturation for accurate and realistic colors
Remove blemishes, wrinkles, and unwanted objects from photos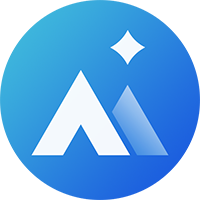 Follow these detailed steps to use it:
Step 1: Download and Install
Download and install AVCLabs PhotoPro AI then launch it. Click the "Browse" button or drag and drop images to import them.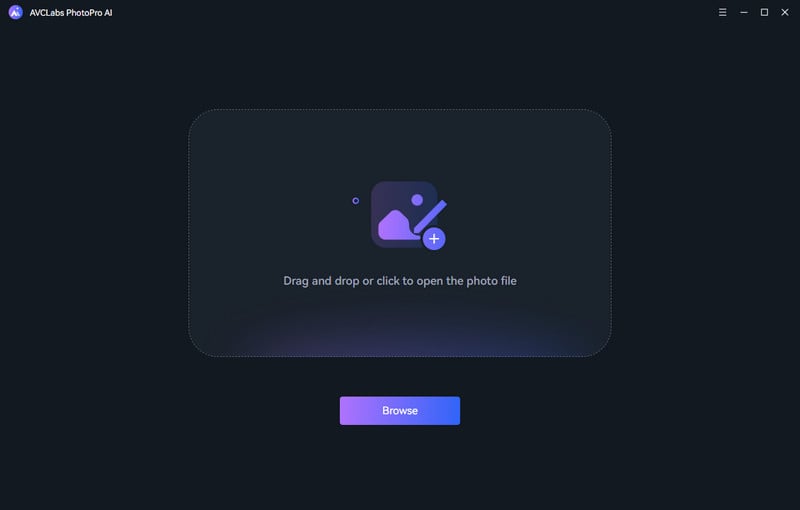 Step 2: Importing Blurry Images
Import your images into AVCLabs PhotoPro AI. You can choose to import photos from your folder,or drag the photo directly into the program.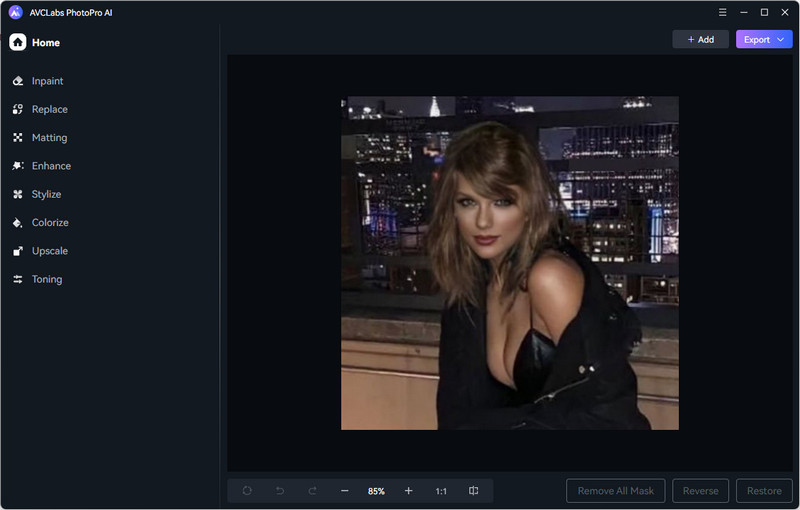 Step 3: Use Selection Tools
The multiple selection tools on the left side of the program come in handy if you only want to enhance parts of the image that are blurry. Choose a selection tool according to your needs, and then cover the blurred places in the picture. If you need to enhance the whole image, just skip this step.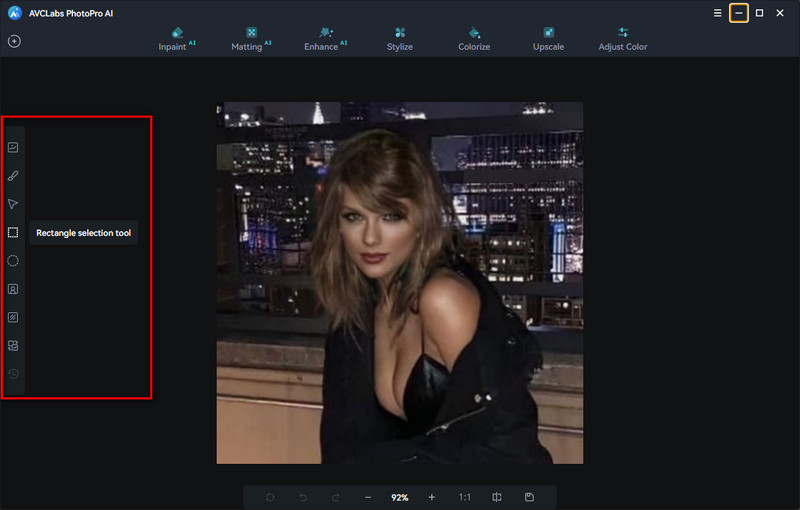 Step 4: Enhance Blurry Photo
Select Enhance in the toolbar above the program, then choose the level of improvement according to your specific requirements. If you encounter extremely blurred portraits, we recommend turning on face enhancement.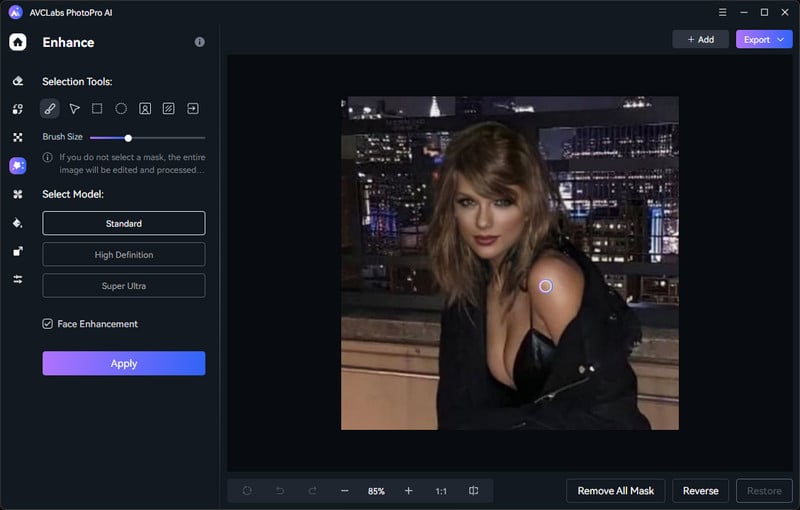 Step 5: Preview and Save
Click "Apply", and then you can drag the vertical bar left and right to see the contrast before and after enhance. If you are satisfied with the effect, just click save, and it will be automatically saved to your corresponding folder.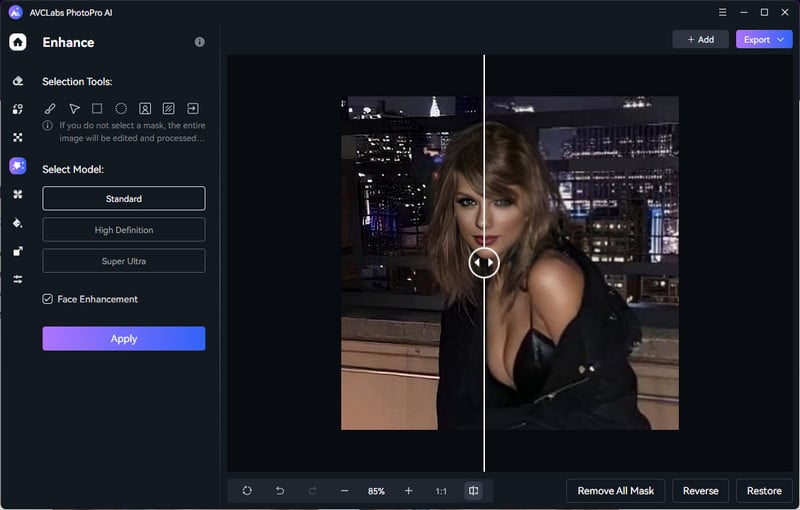 ---
Method 2: Enhancing Blurry Photos with AVC AI (Online)
AVC AI takes photo enhancement to the next level with its cutting-edge AI capabilities. By harnessing advanced algorithms and the power of artificial intelligence, AVC AI intelligently analyzes and enhances every aspect of your photos, from colors and tones to details and textures. With AVC AI, you can experience the transformation of your images like never before. The platform's remarkable ability to reveal hidden details, restore faded colors, and optimize overall visual quality sets a new standard in AI-powered photo enhancement.
Follow these detailed steps to use it:
Step 1: Go to AVC AI and Upload Blurry Photos
Navigate to the AVCLabs Photo Enhancer AI Online with any browser (such as Google Chrome, Firefox, Safari). Upload One or Multiple blurry photos to AVC AI .
Note: The supported input formats are: *.png, *.jpg, *.jpeg, *.bmp, *.jfif and *.webp.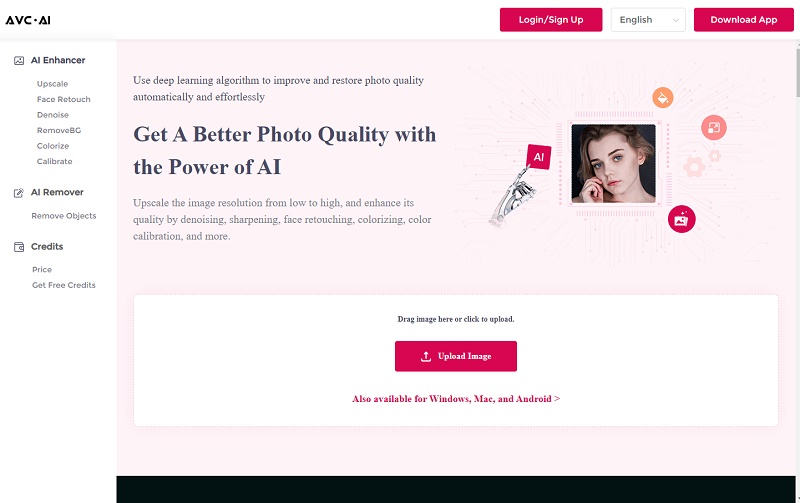 Step 2: Select AI Models and Start Processing
Select the corresponding AI model for different quality issues that need to be enhanced. To enhance blurry photos, simply click Upscale model. For blurry portraits, we recommend turning on Face Refinement.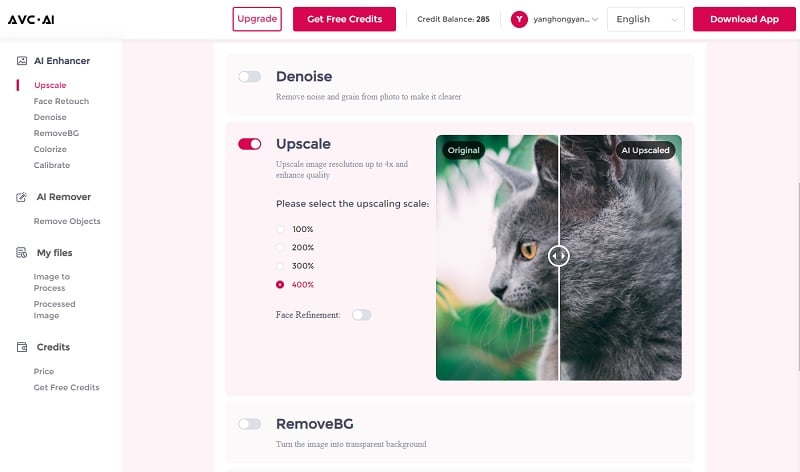 Step 3: Preview and Download Images
Image manipulation will be accomplished in a matter of moments. When it is finished, you can press the Eye button to get a look at the output. If you are content with it, then hit the Download Image option to save the enhanced photo without any type of watermark.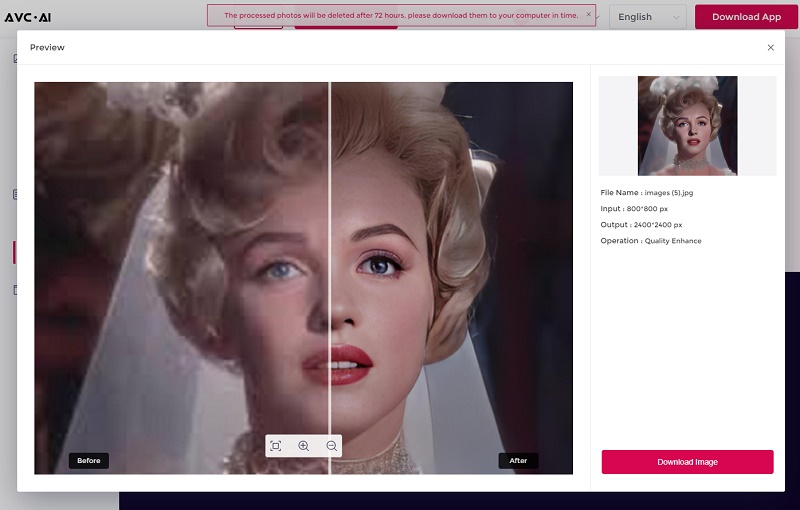 ---
Method 3: Enhancing Blurry Photos with Pixlr (Android and iOS)
Pixlr is a popular mobile app available for both Android and iOS devices, specifically designed to unblur, restore, and enhance any image you desire. Whether you're looking to revive cherished memories, enhance your selfies, or elevate the overall quality of your photos, Pixlr provides a powerful solution with exceptional results just a few taps away.
Follow these detailed steps to use it:
Step 1: Download and open Pixlr App on your phone.
Step 2: Upload files from the photo album or gallery to the App.
Step 3: Select the "Double circle" tool and click "Autofix" to enhance the blurry photo.
Step 4: Click "Done" and save the photo.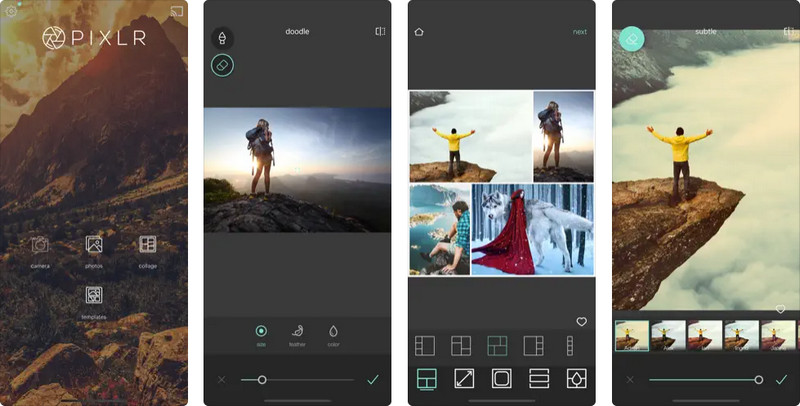 ---
Part 3: Conclusion
Enhancing blurry photos has become more accessible than ever, thanks to powerful AI-based tools like AVCLabs PhotoPro AI, AVC AI and Pixlr. Whether you prefer desktop software or mobile apps, these methods can help you restore the clarity and detail of your cherished photos. By following the provided steps and implementing the additional tips, you can breathe new life into your blurry images and preserve the beauty of your precious memories.
---
Related Articles