Top 3 Video Quality Enhancer Apps/ Software that Enhance Video Quality on Mobile Devices, Computers, and Online
If you're looking to take your video quality to the next level, then you need a reliable and effective video enhancer app. There are tons of different options out there, but it can be hard to decide which is right for you. Whether you are a novice or a tech pro, here we have compiled the top three video-quality enhancer apps which you can use on your mobile devices like phone and pad, computer, or even online to boost their visual appeal. Read on to find out more about enhancing the quality of all our favorite videos!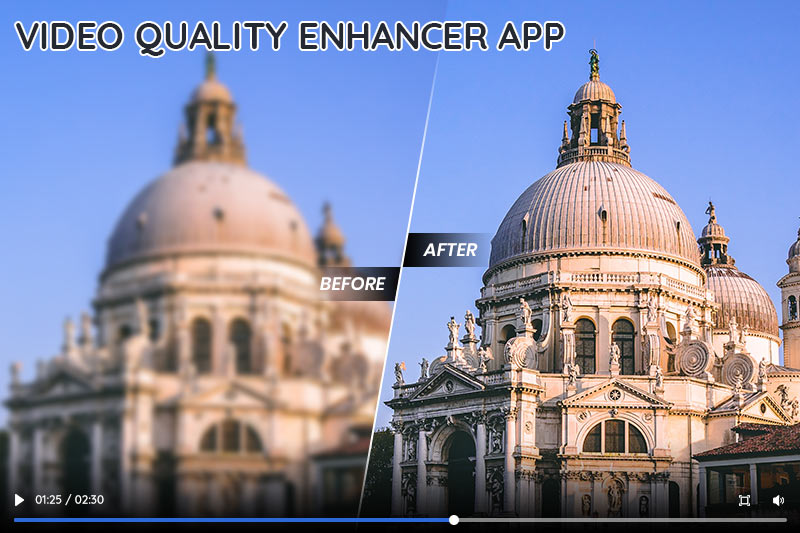 ---
Part 1: Top Video Quality Enhancer App for Windows and Mac
AVCLabs Video Enhancer AI is the top video quality enhancer app that is available on both Windows and Mac. It is a revolutionary new tool that helps filmmakers and videographers take their footage to the next level. The software uses advanced artificial intelligence technology to enhance video quality, allowing users to achieve sharper, clearer videos with better color accuracy and higher resolution. It also offers features such as denoise, upscaling, colorizing, motion compensation, and stabilization — all of which can be used to create stunningly beautiful videos.
For those who need more hands-on control, AVCLabs Video Enhancer AI also comes with a comprehensive set of tools to customize their work. Users can fine-tune settings such as contrast, brightness, sharpness, and noise levels to achieve the perfect look for their video project.
Key Features of AVCLabs Video Enhancer AI
AI Upscale video to HD, 4K and even 8K
Enhance video quality with multi-frame
Remove noise to make the video clearer
Recover and enhance facial details with AI
Colorize B&W videos to bring them to life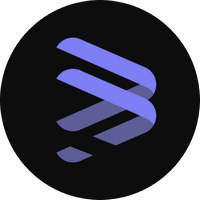 How to Enhance Video Quality with AVCLabs Video Enhancer AI
Warm tips: remember to check whether your computer configuration meets the check these requirements for an optimal processing experience.
Its intuitive interface makes it easy for even beginners to get started quickly. Here is the detailed tutorial.
Step 1: Install AVCLabs Video Enhancer AI and Import Videos
Download and install AVCLabs Video Enhancer AI following the instruction, then launch it. Click the "Browse" button or drag and drop videos to import them.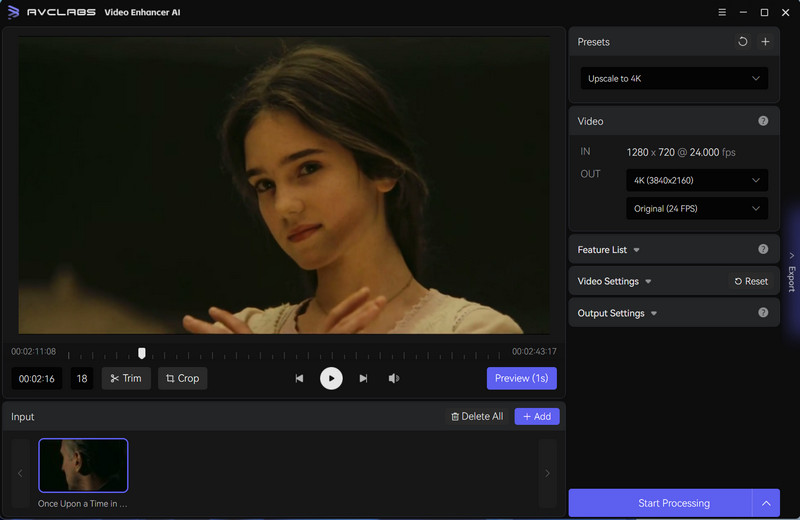 Step 2: Select AI Features
AVCLabs Video Enhancer AI is equipped with four AI features that could enable you to automatically enhance video quality. You can enhance video quality with more than one feature at the same time, for example, upscale videos to 4k and colorize them.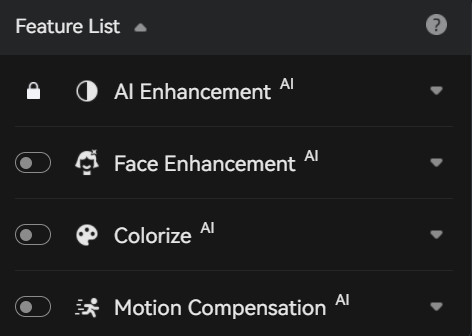 Or there is a much easier way, which is to select from the presets section. It offers seven pre-configured options that you can use directly.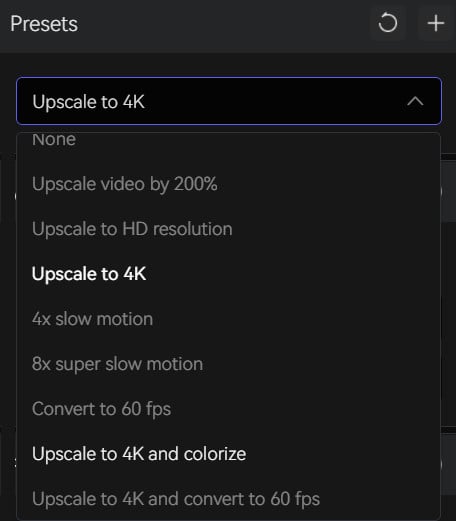 Step 3: Configure Other Settings
If you need more hands-on control, you can manually adjust the brightness, saturation, and contrast of your videos to enhance the visual quality under Video Settings.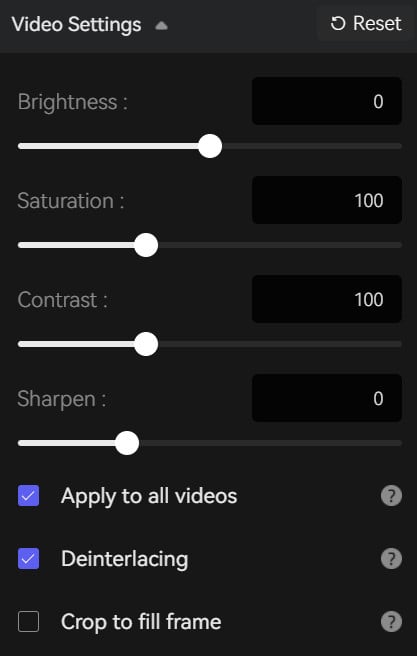 Then in the Output Settings part, you can set the output video format(MKV, MP4, AVI, MOV, WEBM), the encoder (H.264, H.265, VP9 Good, VP9 Best, AV1), the bitrate, audio settings, as well as the output path.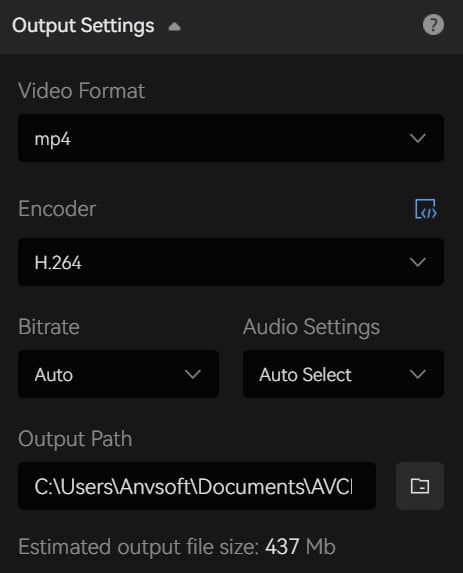 Step 4: Start Enhancing Video Quality
Once all the settings are complete, click the Eye button to review 30 frames to make sure the processed video is what you want. Finally, click the Start Processing button to enhance videos to 4K.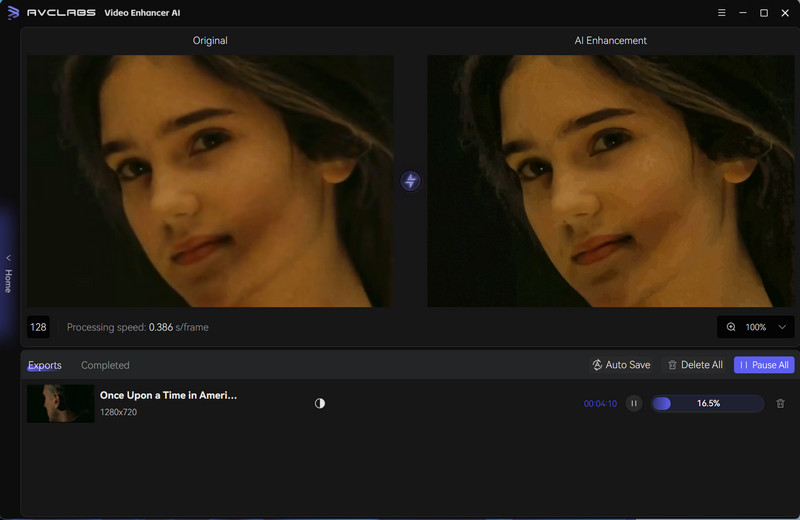 ---
Part 2: Top Video Quality Enhancer App for iPhone and Android Phones
CapCut is a powerful video quality enhancer app that allows users to improve the look and feel of their videos. It has a range of features designed to help users make their videos look professional, including color grading, sharpening, brightness/contrast adjustment, and noise reduction. The app also offers advanced features like picture-in-picture editing and multi-layer support for more complex edits. One of the best features of CapCut is that it has many preset effects and filters, which allows people who do not have any experience in video editing to quickly get started and enhance the quality of their videos.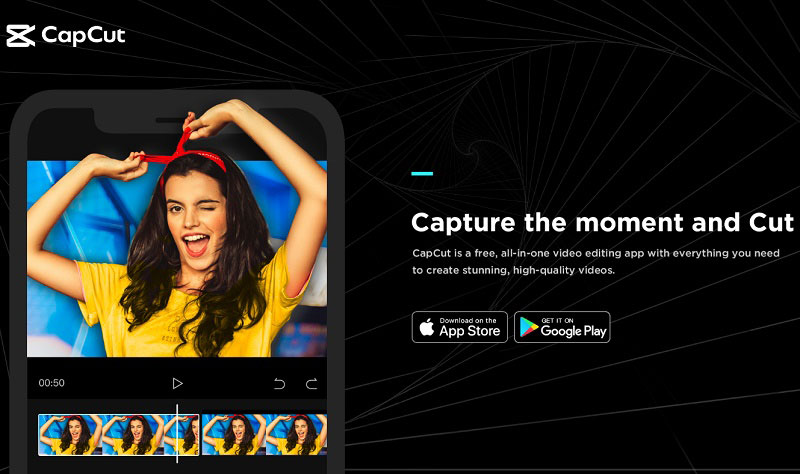 ---
Part 3: Top Video Quality Enhancer Tool Online
HDConvert is the perfect solution for anyone who wants to enhance the quality of their video online. Its advanced AI technology allows users to quickly and easily upload SD videos with low bitrates into its cloud servers and then enhance them to HD or even 8K resolution, at up to 40MBit/sec. Furthermore, its support of multiple common output formats means that it can be used by a wide range of users, no matter what type of video they are trying to convert. Unfortunately, only the first 5 seconds of any given video can be enhanced for free - after that, you need 10 premium files per video in order to continue enhancing your footage. While this may slow down the process somewhat, it guarantees that you will be left with an excellent end product.
Conclusion:
Overall, enhancing the quality of videos has become easier and more accessible than ever before. In this blog post, we have discussed the top 3 video quality enhancer apps: AVCLabs Video Enhancer AI for Windows and Mac; CapCut for iPhone and Android phones, and HDConvert for online. Each of them has its own unique features that make it stand out from the crowd. So if you are looking to make sure your videos look their best, pick one of these great apps or tools.
---
Related Articles