Face Enhance AI: Restore Extremely Blurry Faces in Videos
Unless you're using a very high-end camera or shooting in an incredibly well-lit environment, it's almost inevitable that your video will be plagued by some form of blur. Whether it's the subject of your video, faces or objects in the background, blurred details are usually a sign that something has gone wrong. Fortunately, AI-powered Face Enhance feature is able to fix common annoyances with faces in videos. This software not only detects faces but also identifies their characteristics to tackle them. This is done using different types of AI: computer vision, natural language processing (NLP), and convolutional neural networks (CNN). That's how the new Face Enhance feature works.
This post will show you how to easily fix and upscale blurry faces in video with Face Enhancer AI. Let's get started!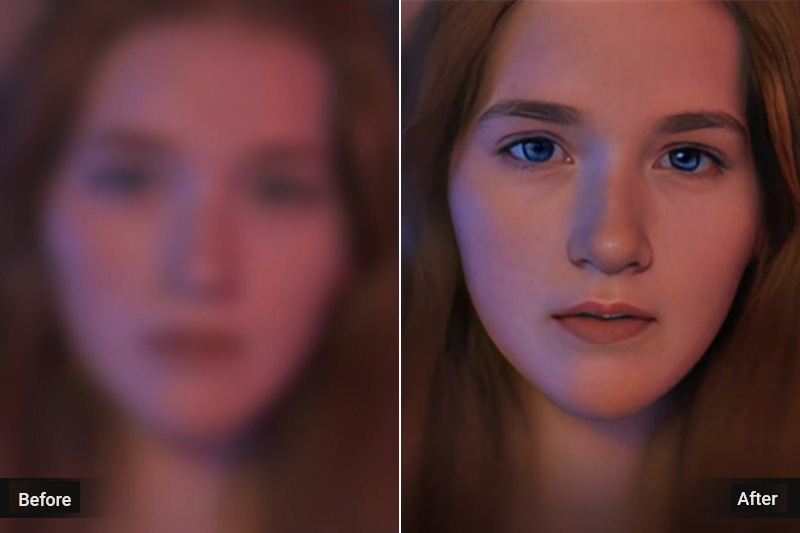 1.What Causes Extremely Blurry Faces in Video?
Shaky Footage
If the subject of your video isn't completely still, any details captured in the frame may appear blurry. This is most common when people are the subject of the video since they can't control their motion, but handheld cameras can also cause blurry footage.
Poor Lighting
No matter what camera you're using, poor lighting will typically result in a blurry image. If you're shooting indoors without sufficient lighting, you can expect to see lots of shadows and blurry details in your shot. When there's not enough light, your camera will have to use a slower shutter speed to let in as much light as possible. This results in a blurry shot since any movement of your subjects will cause them to move out of focus.
Low Resolution Video
If you're shooting in a low-resolution video format, your video will appear blurry regardless of any other issues. This is because low-resolution files contain less detail than higher resolution videos.
---
2.How Does Face Enhance AI Work?
Face Enhance AI works by identifying the faces in the video you upload or are selected. It then runs a series of computer vision and face recognition algorithms against the faces to determine how much of each is visible. After that, it automatically applies the optimal amount of image enhancement to each face in the video, based on the algorithm's recommendation. Face Enhance AI works best when applied to videos where the faces are at least 50% visible but no more than 90% visible. It also works best when the faces are not obscured by things like heavy makeup, sunglasses, or heavy facial hair.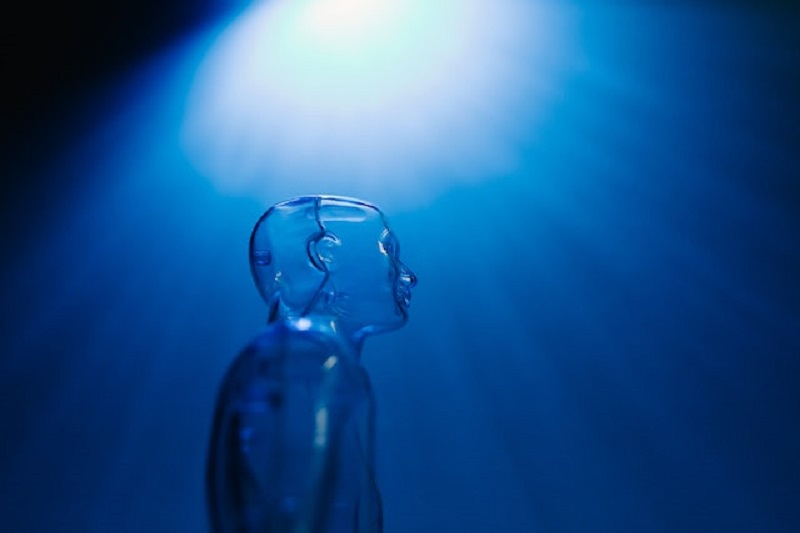 ---
3.How to Restore Extremely Blurry Faces in Videos
If you have extremely blurred faces in your video, it can be difficult to restore them using ordinary video editing software. For best results, we recommend using Face Enhance AI software. With this software, you can quickly and easily restore extremely blurred faces in your video. Face Enhance AI is the best solution for restoring extremely blurred faces in video.
If you are looking for a simple and easy to use Face Enhance AI software, then you should definitely try AVCLabs Video Enhancer AI. AVCLabs Video Enhancer AI is the best way to completely remove all the issues with blurry faces in one click. As a world-leading AI Face Enhancement tool for video, AVCLabs utilizes a super-resolution face enhancement algorithm based on AI. In the process of face detection, high-resolution face details can be obtained from the low-resolution video and restore blurred faces in videos.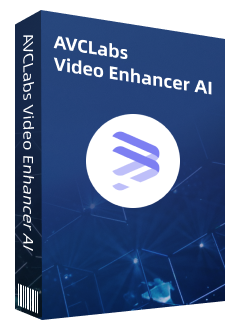 AVCLabs Video Enhancer AI
Sharpen blurry faces and enhance facial details
Use Multi-frame enhancement to improve the visual quality
Upscale video from SD to HD, HD to 4K, or 8K
Remove noise and grain from the your noisy footage
Support lossless MP4, MOV, MKV, AVI as the output format
---
Video Tutorial: How to Upscale and Restore Extremely Blurry Faces on Video
Step 1:
Download AVCLabs Video Enhancer AI and import the blurry face video.
Download the setup file of AVCLabs Video Enhancer AI, then click to launch the setup file. When setup is preparing to install AVCLabs Video Enhancer AI, please wait in patience that it will take a few minutes to download the additional files. After installation, AVCLabs Video Enhancer AI will be launched automatically.
After installing, launch Video Enhancer AI and you will see the intuitive interface shown below,then you can upload your blurry face video here.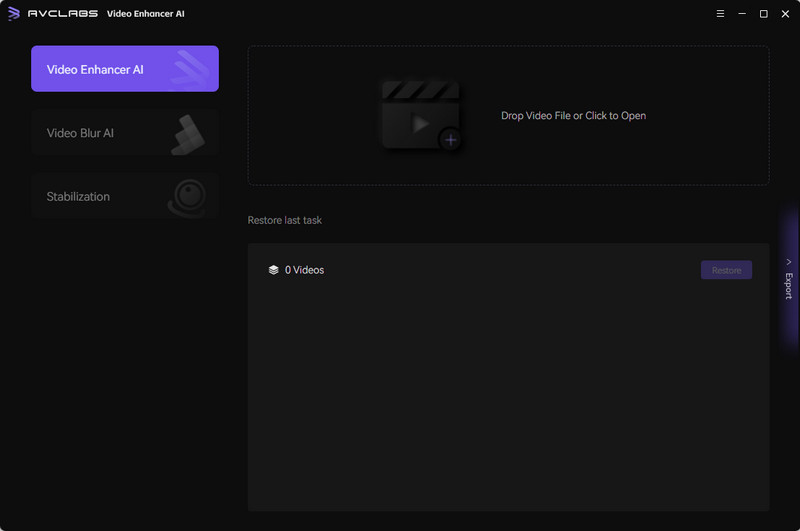 Step 2:
Choose the AI Model and Resolution
After you import the video to the program, you can choose the AI feature from the "Feature List", which includes "AI Upscaler" and "AI Face Blur". Here we choose "AI Upscaler". Then in "Model Settings", pick "Standard". The most important step is don't forget to turn on "Face Refinement".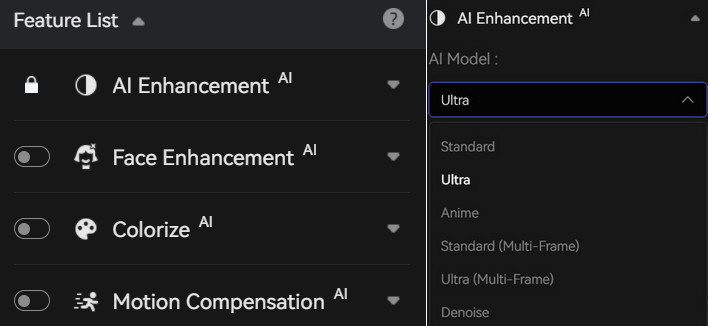 After choosing the AI Model, you can choose the video resolution to 720p, 1080p, 2K, QXGA, Quad HD, WQXGA, UHD, 4K, or 8K. Please consider your source video and end deliverable when choosing a resolution.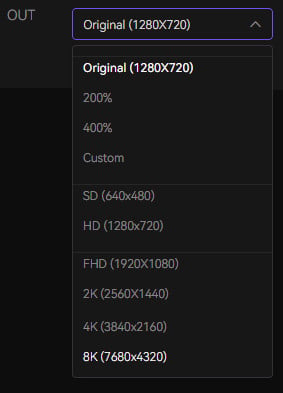 Step 3:
Face Enhance AI upscale the blurry face Video.
After the above settings are completed, jsut click "Start Processing". During the AI tool improving the video, you can view the progress and compare the original movie with the enhanced one. When it is finished, you can click the button to open the folder to see the AI-enhanced video. The whole process is so easy and all work is done by AI automatically.
Here we can see the restoration effects of different kinds of extremely blurry faces
☛ Upscale blurry face video due to poor lighting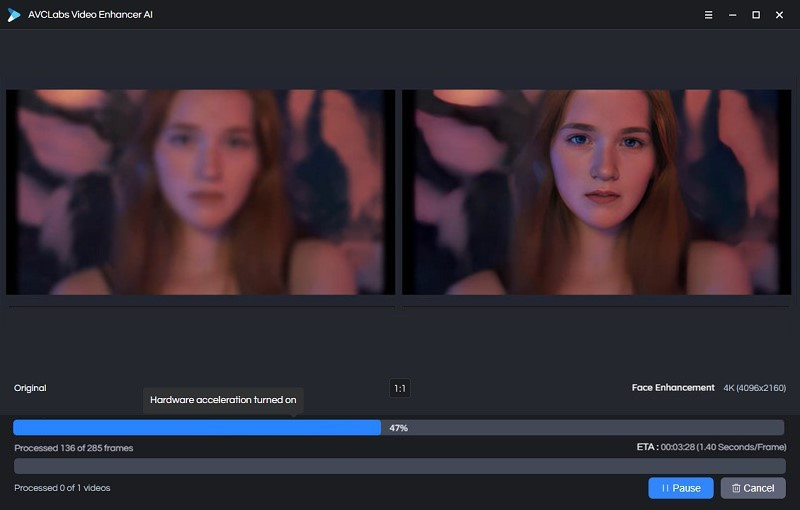 ☛ Upscale blurry face video due to shaky footage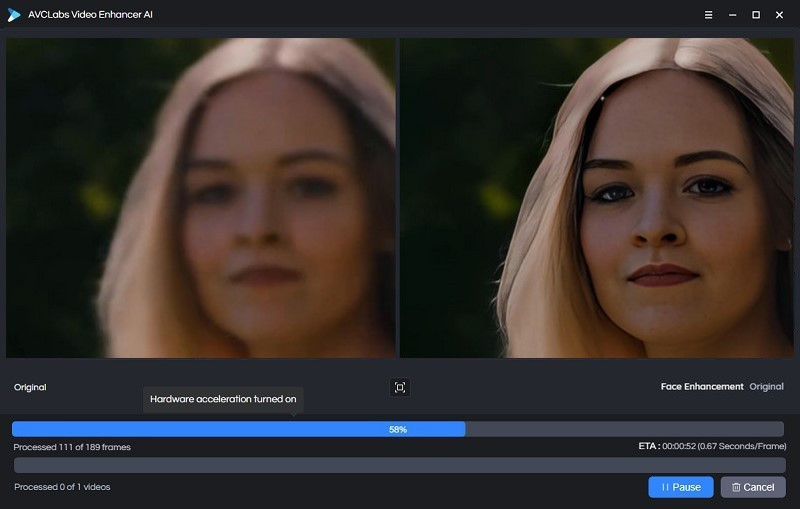 ☛ Upscale blurry face video due to low resolution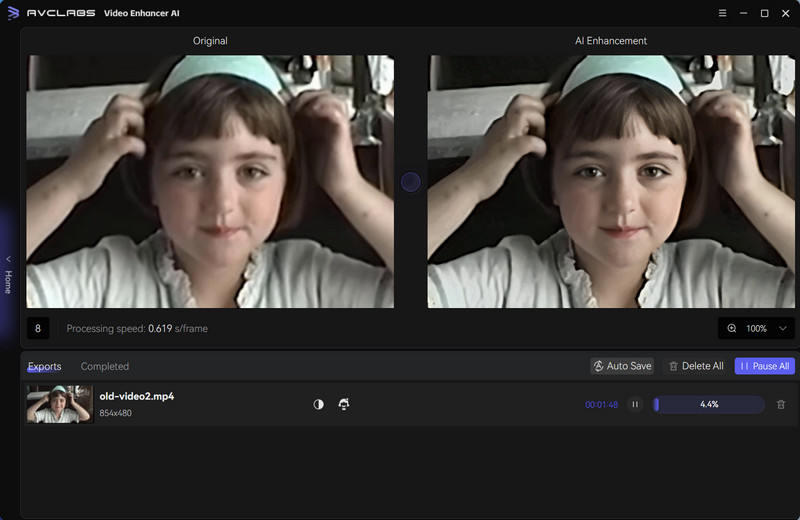 ---
Conclusion
Blurry faces in captured videos are usually a sign of a problem. While they may be obvious during playback, there are several ways to fix blurry faces and other details in your video footage.
During video recording, you can do this by adjusting your camera settings, manually stabilizing the camera, or even re-recording the video in a higher quality format. If the video is recorded and cannot be re-recorded, AVCLabs Video Enhancer AI is a very powerful software to help you fix the video with blurred faces. No matter what causes blurry faces in your video, there are ways to fix the problem and improve your final product.
Upscale video and enhance its quality
with the power of AI