AI Video Enhancer | How to Increase the Quality of A Video Automatically
"Is it possible to upgrade the quality of a video? Is there a software which can increase the quality of videos?"
In today's digital age, high-quality video has become increasingly important. Whether you are creating content for social media, YouTube, or a business presentation, the quality of your video can make a significant difference in how it is received by your audience. Fortunately, AI Video Enhancer can help increase the quality of your video. Thanks to advances in Artificial Intelligence, it's now possible to utilize AI video enhancer technology and quickly increase the resolution, detail, clarity, and sharpness of your footage with just a few clicks.
AI Video Enhancer is a powerful tool that uses artificial intelligence to improve the quality of videos by enhancing the resolution, removing noise, and improving color accuracy. In this article, we will explore the easiest way to use a great AI Video Enhancer named AVCLabs Video Enhancer AI to get the best results.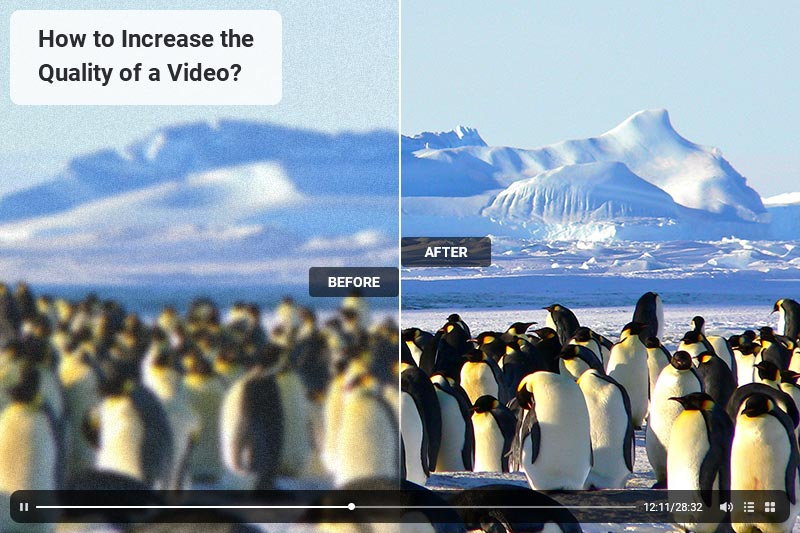 ---
Part 1: Understanding AI Video Enhancer
AI Video Enhancer is a software tool that uses AI algorithms to enhance the quality of videos. It is designed to analyze video frames and automatically adjust various parameters, such as brightness, contrast, and color saturation, to improve the overall visual quality of the video. AI Video Enhancer can also increase the resolution of low-quality videos, making them look more professional and visually appealing.
---
Part 2: How to Increase the Quality of A Video via AVCLabs Video Enhancer AI
Looking to upgrade your video quality? Look no further than AVCLabs Video Enhancer AI. With this powerful tool, you can enhance your videos in a multitude of ways, from boosting their resolution and brightness to improving contrast and saturation. Even low-res videos like SD (480p) and HD (720p) can be upscaled to 1080P, 4K, or even 8K with ease. Plus, the AI-powered denoising, deinterlacing, and sharpening features make it simple to enhance facial details and sharpen faces in blurry footage. Best of all, you don't need any in-depth video editing experience to use it!
Key Features of AVCLabs Video Enhancer AI
AI Upscale video to HD, 4K and even 8K
Enhance video quality with multi-frame
Remove noise to make the video clearer
Recover and enhance facial details with AI
Colorize B&W videos to bring them to life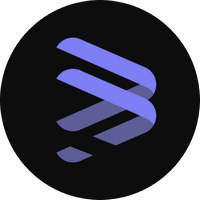 Steps to Increase Video Quality Using AVCLabs Video Enhancer AI.
Step 1: Run AVCLabs Video Enhancer AI
Download and install AVCLabs Video Enhancer AI on your computer.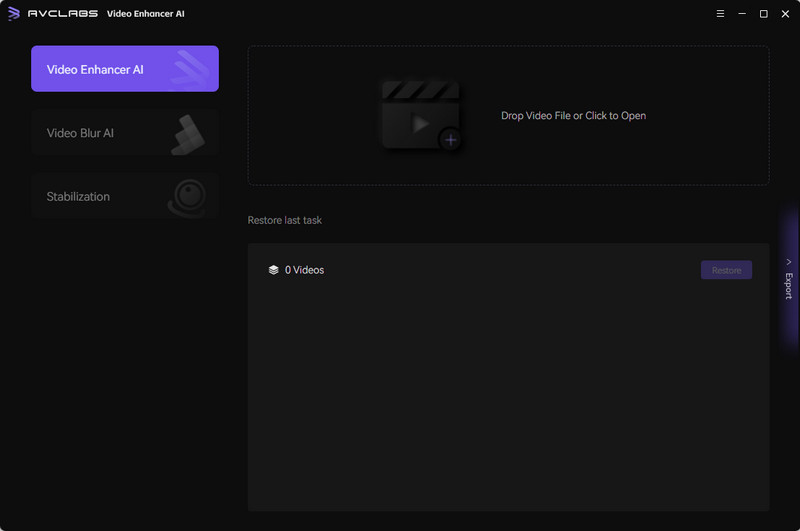 Step 2: Add One Or Multiple Low-quality Videos You Need to Upscale and Select the AI Model and Set the Output Parameters
Simply click on the Browse button to add one or multiple videos of low-res videos in 480P, 720P resolution to the program. You can also drag and drop the video file into the program. And then modify some critical parameters like processing AI model, output resolution, output format and output path, brightness, contrast, and saturation.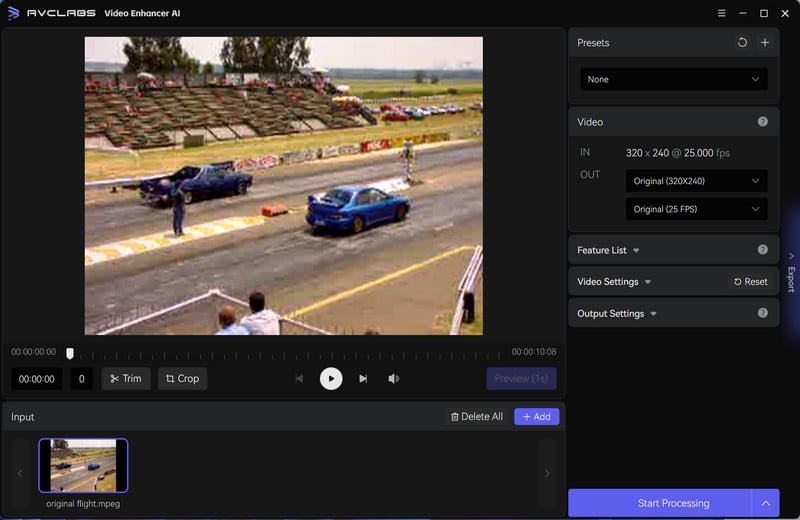 Step 3: Start Upscaling Video Resolution from 480P, 720P to HD 1080P, 4k, 8K
Once all of the settings are completed, simply click on the Start Processing to automatically upscale videos from 480p, 720p to 1080p, 4K, even 8K.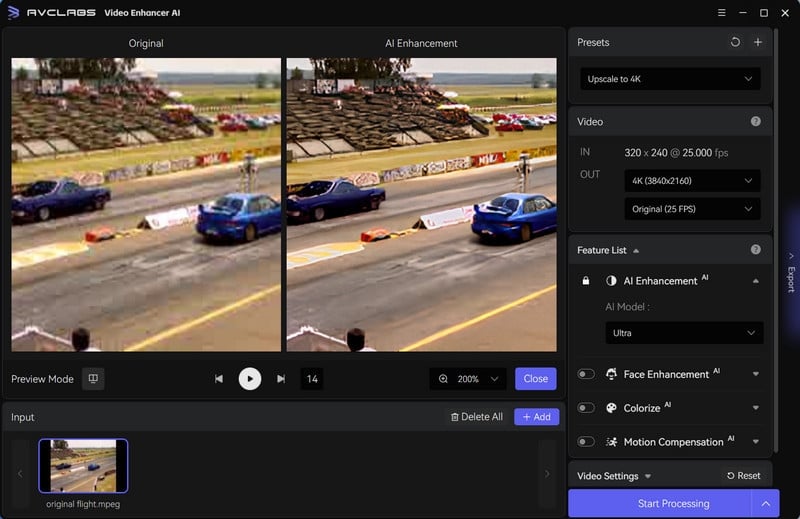 ---
Part 3: Best Practices When Using AI Video Enhancer
When using AI Video Enhancer, there are several factors to consider to get the best results. Here are some tips to help you achieve the best results:
1. Choose the right video format: The quality of the video output will depend on the format of the original video. Choose a high-quality video format, such as MP4 or AVI, to get the best results.
2. Use the right settings: Adjust the settings to suit the video you are working on. For example, if you are working on a video with a lot of noise, adjust the noise reduction settings accordingly.
3. Check the output video: Always preview the output video before exporting it to make sure it meets your expectations. If you are not satisfied with the output, you can adjust the settings and try again.
---
Conclusion
When it comes to increasing the quality of a video, AVCLabs Video Enhancer AI is a fantastic tool that can help you achieve excellent results. Not only does it allow you to make subtle modifications to enhance your videos, but it also makes it easy for users to customize their videos according to their own needs. Best of all, this software is incredibly easy to use and intuitively designed so anyone can get up and running quickly. Although AI Video Enhancer won't give you professional-level results, it will drastically improve the overall quality of your videos if used properly. With its advanced features and reasonable price point, AVCLabs' AI Video Enhancer is an ideal solution for amateur videographers who need a reliable way to improve their videos without breaking the bank.
---
Related Articles