How to Improve Video Quality Online for Free
"Can I improve the quality of video online?" - James McInnes
In today's digital world, video has become one of the most powerful tools for connecting with an audience. Having great video quality is key to success. However, many people are struggling to produce high-quality videos that look and sound professional. Fortunately, there are some simple tips and tricks that you can use to improve video quality online quickly and easily. Here are five tips to help you get started: choose the right equipment, use good lighting, create a stable platform, consider investing in a good microphone, and use post-production tools. This article will focus on post-production tools, showing you how to improve video quality online for free and make your video HD quality.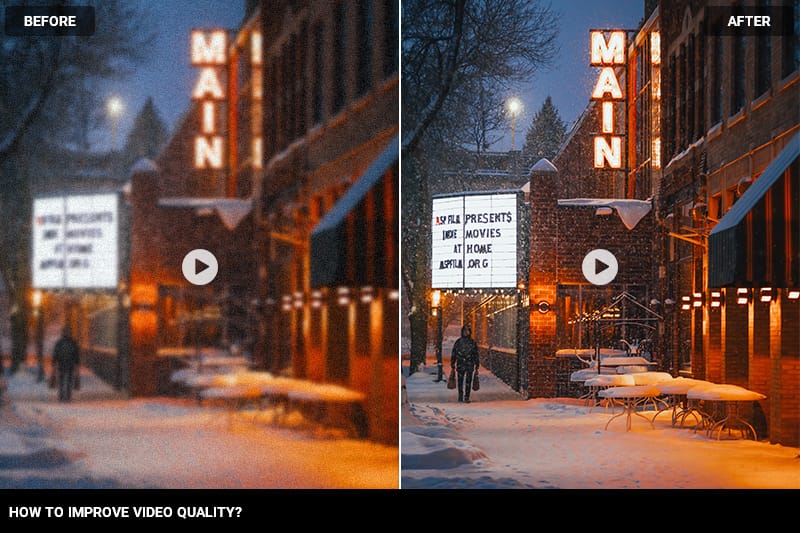 ---
Part 1: Why You Need An Online Video Enhancer
Improving video quality online is vital for video marketing success. When people watch your video, they do so with all their senses. They see the video, hear the audio, and even smell what's in the frame. If any of these are subpar, viewers will notice, reducing engagement. Video quality is important for many reasons, including when you improve video quality, you're creating a better experience for viewers, which leads to more interest, shares, and engagement. You can also boost your SEO and SERPs for better rankings by including video in your content strategy. Google loves video and will reward you with higher rankings if you have it on your site.
---
Part 2: Benefits of Improving Video Quality Online
There are many benefits to improving your video quality online. These include:
1. It will give your videos a professional look.
2. It will help you engage with your audience and increase brand awareness.
3. It will improve the conversion rates of your website.
4. It will improve your search engine rankings.
---
Part 3: Improve Video Quality Online for Free via Clideo
Clideo Video Clearer is a free online video enhancer that increases the video quality of all your videos, both old and new. It gives your videos a clean, professional look. You can use it to enhance videos for your business, social media, YouTube videos, and more. It works with any video format, and you can use it with both PC and Mac computers. Clideo Video Clearer increases your video quality with just a few clicks. It offers a variety of different filters and brightness settings to help you get the best possible video quality. It's easy to use, and you don't need to download any extra software to improve your video.
Steps to Improve Video Quality Online for Free
Step 1: Visit Clideo and Upload Videos
Visit the Clideo Video Clearer online tool on your favorite web browser and import video files that you want to improve from your Android, iPhone, PC, Mac, or cloud storage accounts: Google Drive or Dropbox.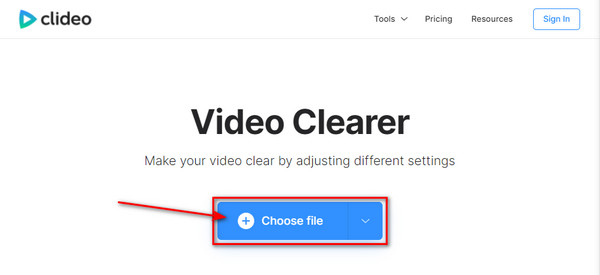 Step 2: Adjust Parameters to Improve Video Quality
After the video is uploaded to the video quality enhancer online, you can drag the slider to adjust the brightness, saturation, and contrast of your low-quality video. Once all the settings are done, just choose the output format you prefer.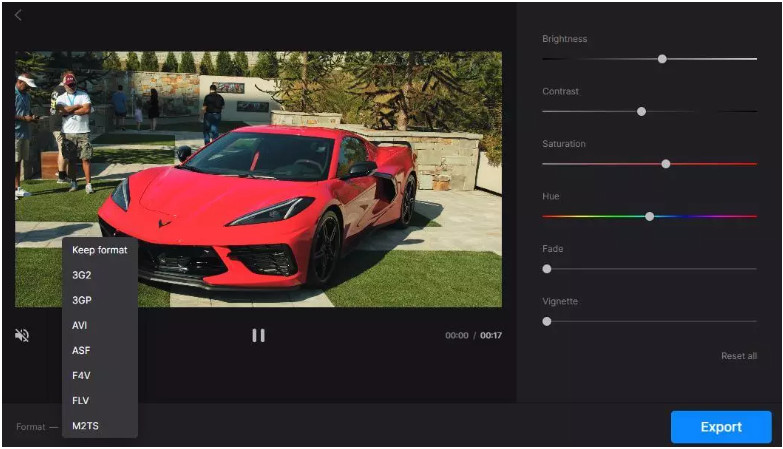 Step 3: Save Videos with Improved Quality
Preview your final video and tap on the Export option to save the improved high-quality video on your computer if you are happy with the result.
---
Bonus: Improve Video Quality on Mac/PC via AVCLabs Video Enhancer AI
Improving video quality online can prove to be not powerful enough to ensure overall quality improvement. AVCLabs Video Enhancer AI, an AI-based video quality enhancer, is the perfect software for you to overcome all your needs! It is professional video enhancement software that helps you enhance the overall quality of your video, adjust video brightness, contrast, and saturation, fix shaky footage, remove noise from videos, remove blur from videos, upscale low-quality video resolution from 480p, 720p to 4K, even up to 8k, etc. Driven by the latest AI technology, it improves your video quality 100% automatically, which is user-friendly for beginners.
Key Features of AVCLabs Video Enhancer AI
Improve video quality with AI
AI Upscale video to HD, 4K and even 8K
Remove noise to make the video clearer
Recover and enhance facial details with AI
Colorize B&W videos to bring them to life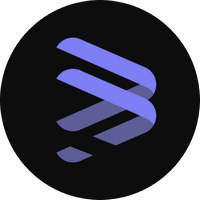 Steps to Improve Video Quality with AI
Step 1: Download and install AVCLabs Video Enhancer AI
To use AVCLabs Video Enhancer AI, you will need to download and install it on a Windows PC or Mac computer.
Tips: For maximum efficiency and to save time, it is recommended to have a high-end dedicated graphics card such as an NVIDIA GTX 1050 Ti or higher. For more information on system and hardware requirements, please have a look at the Tech Spec page.
Step 2: Run the program and add low-quality videos
Upon installation, Video Enhancer AI will open with a user-friendly interface.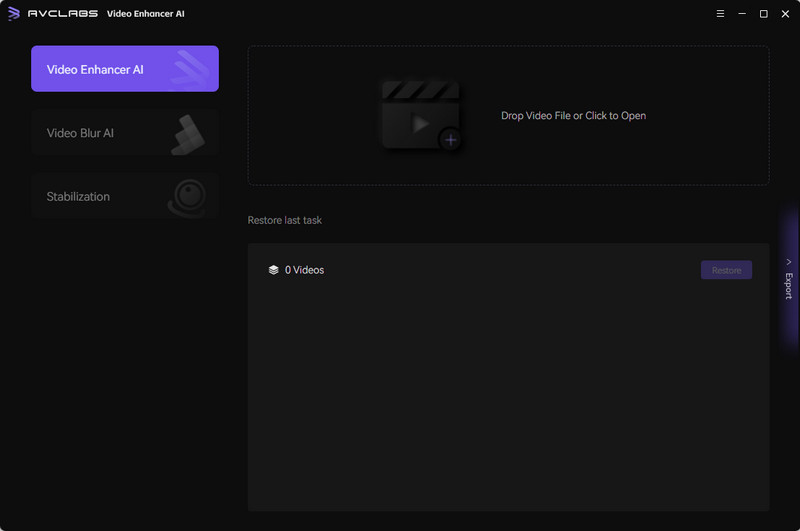 Users can either drag and drop one or more blurry videos into the program or click the Browse button to add the source videos for improvement.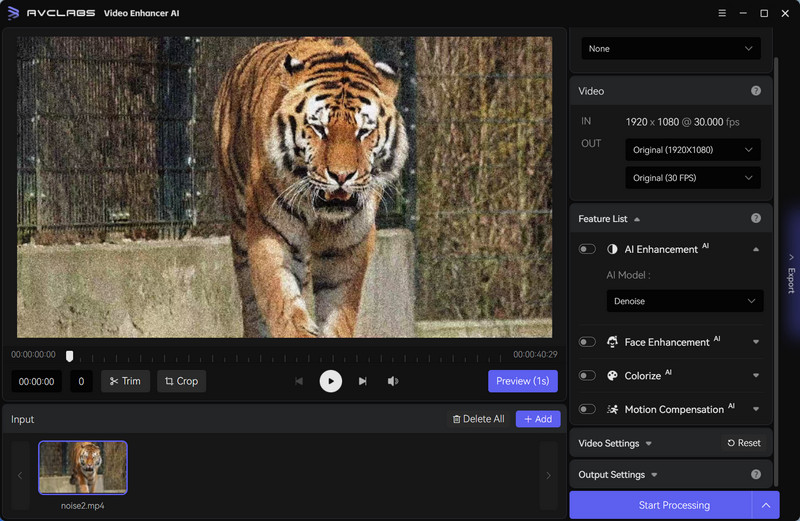 Step 3: Choose AI Features
Once you have uploaded the video files to AVCLabs Video Enhancer AI, you will observe several choices on the right side of the page. You can select an AI feature that is most suited to your purpose in the Feature List part.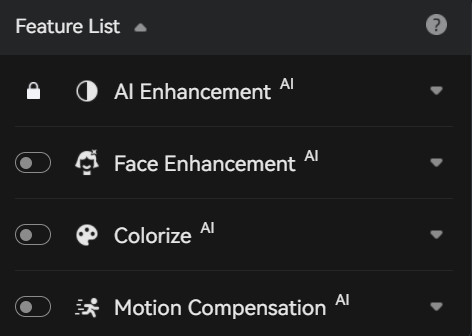 If you want to increase video resolution, you can either select in the Preset section or set the output resolution from the Video-Out part. No matter which method you choose, the corresponding AI features will be enabled automatically, so there is no need to set it anymore.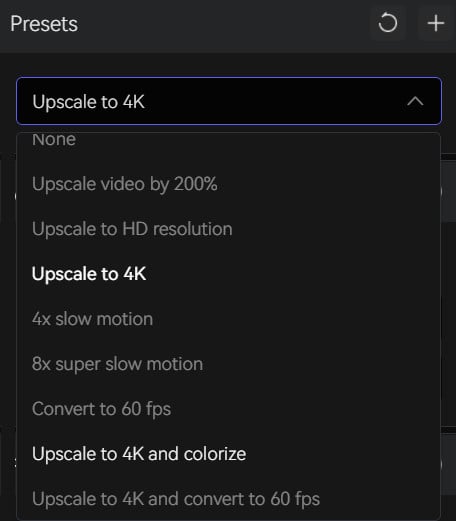 AVCLabs Video Enhancer AI can not only help users automatically improve video quality with AI, but also supports adjusting the brightness, saturation, and contrast like those online video quality enhancers.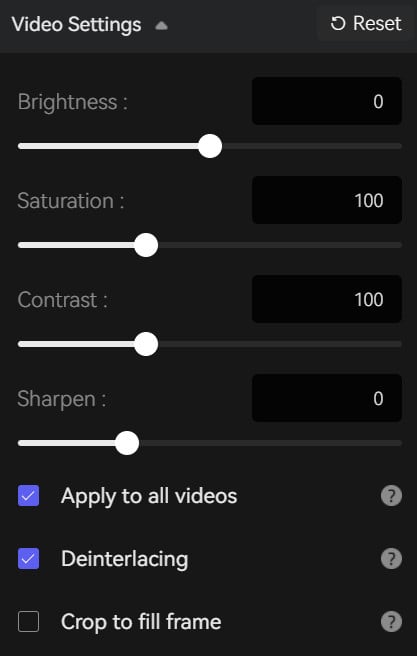 Step 4: Start improving video quality with AI
When everything is ready, simply press the Start Processing button. The application will then begin to enhance video quality automatically. On the processing page, you'll be able to witness the original and processed improved video, a progress bar, the time it takes to finish, and if the GPU is being used.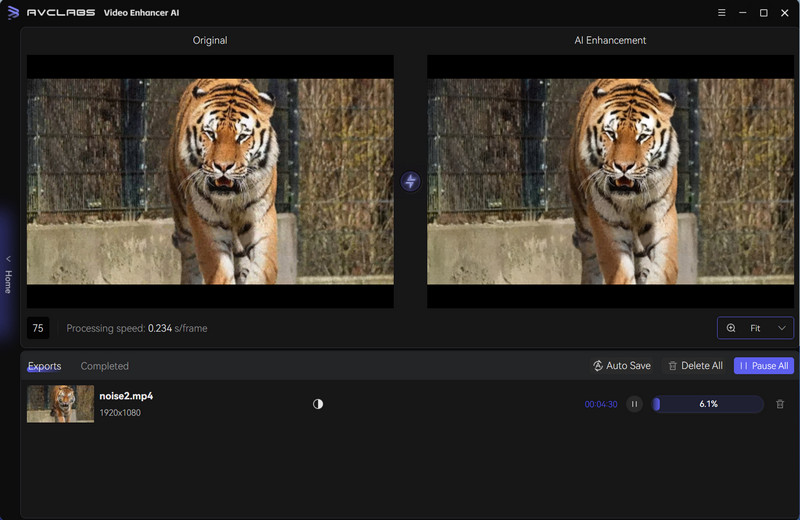 Once the video enhancing procedure is finished, you can check the improved videos by pressing the Open Output Video button. With this AI-driven video-improving tool, you can get low-quality videos automatically corrected while increasing the video resolution.
---
Conclusion
When it comes to improving video quality online, there are lots of easy and free ways to do it. All you need is a computer and some video editing tools, and you can boost the quality of your videos in minutes. Whether you're creating videos for business or pleasure, having great video quality is key. These tips will help you achieve professional-looking video quality in no time. If you need a powerful tool to improve the overall quality of videos, AVCLabs Video Enhancer AI is highly recommended.
---
Related Articles