Enhance Old Videos with the Best Neural Network-Based Software - AVCLabs Video Enhancer AI
With the advent of digital technologies, old videos have become an increasingly valuable resource. However, the quality of old videos can often be poor due to the limitations of the technology at the time they were recorded. Fortunately, advances in neural network technology and deep learning algorithms have made it possible to enhance the quality of these videos, restoring them to their former glory. This article will explore the basics of neural network technology and how you can use AVCLabs Video Enhancer AI, the best software to enhance old videos using a neural network.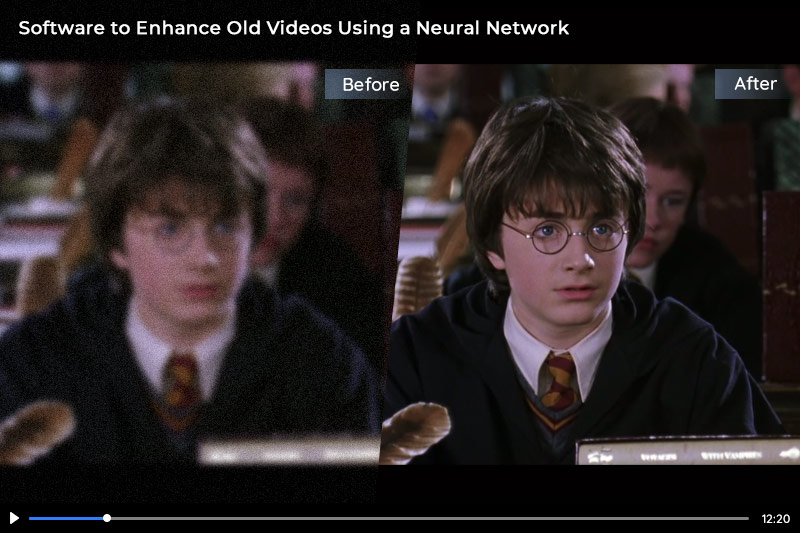 ---
Part 1: What is a Neural Network and How it Can be Used to Enhance Old Videos?
A neural network is a type of artificial intelligence modeled after the structure and function of the human brain. It is made up of layers of interconnected nodes that can learn to recognize patterns and make predictions based on input data. Neural networks can be trained using a variety of algorithms to perform tasks such as image recognition, natural language processing, and predictive analytics.
To enhance old videos, neural networks can be used to improve the quality of the images and remove noise or artifacts that may have degraded the original footage. One way this can be done is by using a technique called "super-resolution," which involves training a neural network to predict high-resolution versions of low-resolution images. Another approach is to use generative adversarial networks (GANs) to "fill in" missing or damaged frames in a video sequence.
---
Part 2: Best Software to Enhance Old Videos Using a Neural Network.
AVCLabs Video Enhancer AI is the best software to bring life back to your old videos. Powered by an advanced neural network, this revolutionary video enhancement technology can instantly transform grainy footage into stunningly clear visuals.
With AVCLabs Video Enhancer AI, you can easily restore color and clarity to faded or damaged recordings while preserving the original look of the videos. You can even fine-tune details for an optimal viewing experience, such as adjusting brightness and contrast levels or sharpening blurry frames. In addition, it also enables users to colorize the black-and-white old videos. With its automated AI tools, AVCLabs Video Enhancer AI is perfect for both novice and professional video editors who want to quickly and easily bring back that vintage vibe without hours of tedious manual post-processing.
Key Features of AVCLabs Video Enhancer AI
AI Upscale video to HD, 4K and even 8K
Enhance video quality with multi-frame
Remove noise to make the video clearer
Recover and enhance facial details with AI
Colorize B&W videos to bring them to life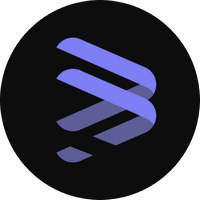 ---
Part 3: How to Enhance Old Videos with AVCLabs Video Enhancer AI
Enhancing old videos with AVCLabs Video Enhancer AI only requires 4 steps. But before you start your action, please check whether your computer configuration meets the system and hardware requirements for an optimal processing experience.
Step 1: Install AVCLabs Video Enhancer AI and Upload Old Videos
Install AVCLabs Video Enhancer AI from the provided link and launch it. Click the browse button, or simply drag and drop the old videos to the AVCLabs Video Enhancer AI.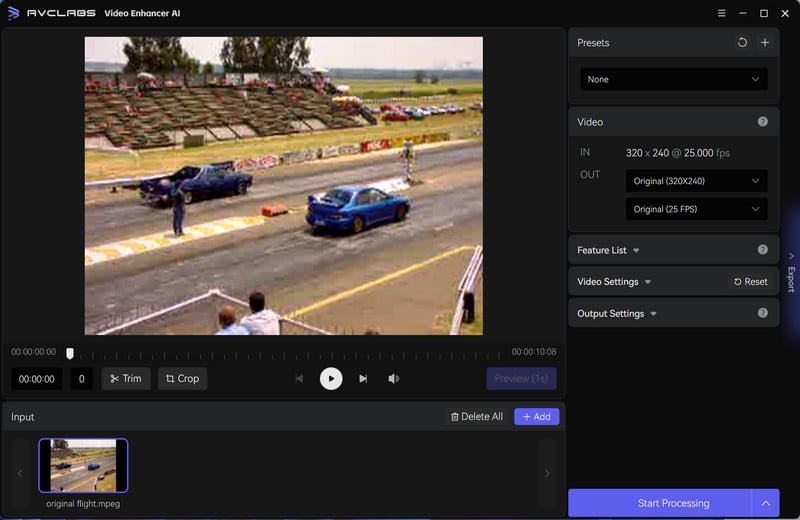 Step 2: Select the AI Model
There are three AI features available. To enhance the old videos, you need to select the AI Upscaler. If you have old black-and-white videos, it is highly recommended to try the AI Colorizer, which will bring your black-and-white videos back to life and make them vivid again.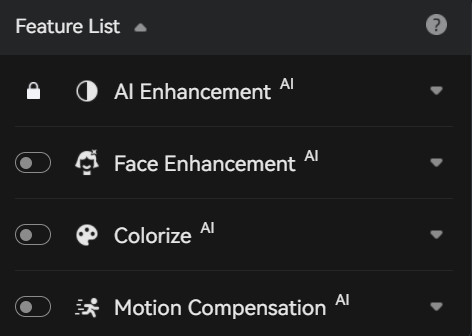 Step 3: Configure Settings
After deciding on the AI feature, you can go to the model's settings to select the upscale model. The Standard is the default mode. If you want to make any changes, please make sure that your device configuration is adaptive.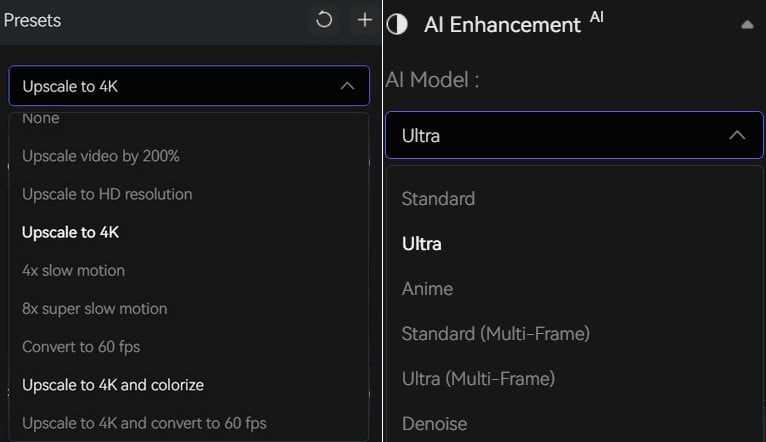 In the Video Settings section, you can adjust settings like brightness, saturation, contrast, and deinterlacing to get the perfect video output. You can also crop your video to fill the frame exactly as you would like it to. All of these options allow you to customize your video settings for the highest quality output.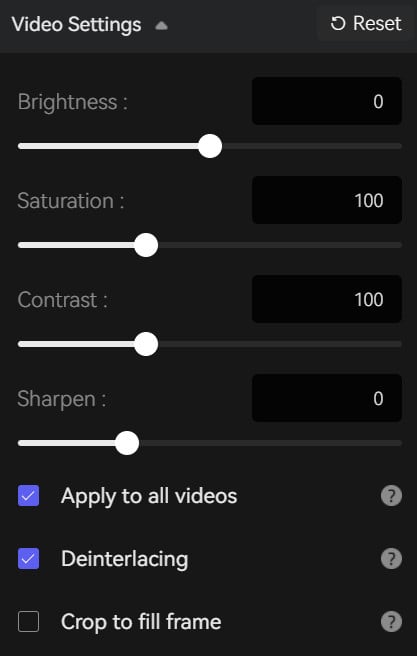 In the Output Settings part, you can customize your video output size, for instance, convert SD video to HD or 4k, and set the output format, as well as set the destination directory for where it will be saved. With these options at your disposal, you have full control of how your video will appear when finished. Save time and effort by making sure to select the most suitable output settings for your particular project before beginning.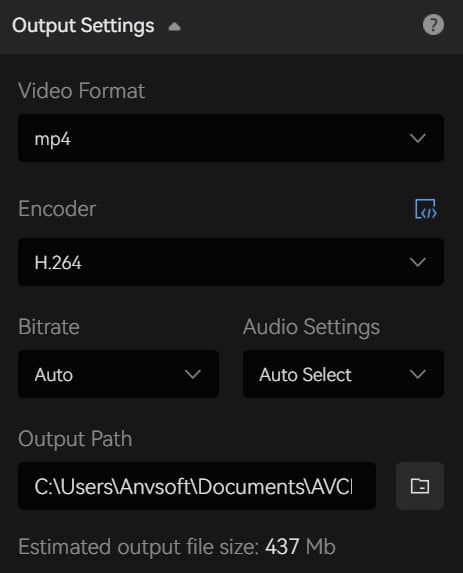 Step 4: Start Enhancing Old Videos
Once the above settings are done, you can click the Play button to review 30 frames to make sure the processed video is what you want. Finally, click the Start Processing button to enhance your old videos using a neural network.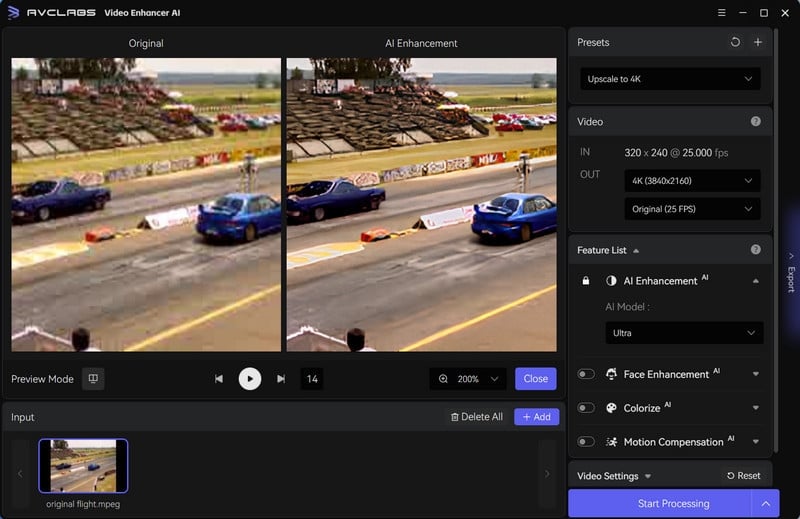 ---
Conclusion
In conclusion, enhancing old videos can be a challenging task, especially when dealing with poor-quality footage. However, thanks to advancements in technology, we can now use neural networks to improve the visual quality of old videos. The AVCLabs Video Enhancer AI is one of the best software available in the market that utilizes deep learning algorithms to enhance old videos. With its user-friendly interface and advanced features, users can easily enhance their old videos without the need for specialized technical knowledge. By using AVCLabs Video Enhancer AI, you can bring back to life your cherished memories and enjoy them in a whole new way. So, don't let your old videos gather dust on the shelf, use the power of neural networks to enhance them and bring back their glory days.
---
Related Articles