5 Ways to Convert Any Low Quality Videos to HD 1080p for Free
With 4k and 8k video appearing, people regard 1080p as the basic standard for video playing. Maybe you have videos recorded on your old camera phone and maybe you even have some video files on floppy disks! All of them are just in lower resolution than HD 1080p and are not of good quality. Are you wondering how to convert videos to HD 1080p? Fortunately, it's possible to convert older low-resolution videos to high resolution 1080p. Here, we'll share you with 5 ways to convert low quality videos to HD 1080p for free. The AI video resolution upscaling tool - AVCLabs Video Enhancer AI and video resolution converter online free are introduced in this article.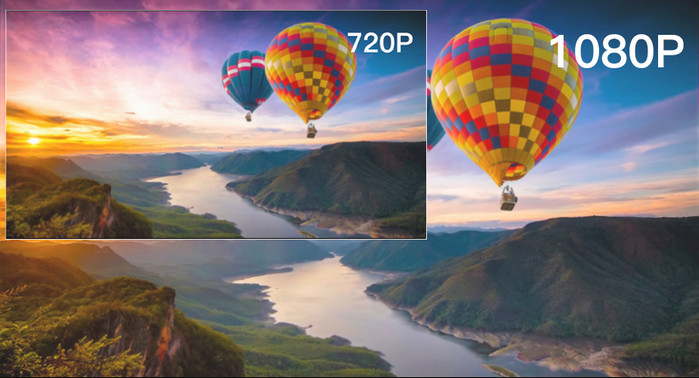 Part 1: What's The Best Video Resolution?
What is Video Resolution?
Since more and more people prefer to watch videos with high quality, the video resolution becomes higher and higher. However, many people do not understand the resolution well. For example, what is 4K/2K/1080P/720P? What about their differences? How about the resolutions of mobile phones, 4k TVs, DVDs, video recorders, and different video files? How to convert the resolutions, the aspect ratios, and the formats between videos?
Video resolution indicates the precision of a video in unit size. When you enlarge a video, you can see many tiny areas of illumination called as pixel, the basic element of a video.
Resolutions and pixels have a tight connection with each other. For example, the resolution of a video is 1280*720, which indicates that there are 1280 pixels in horizontal and 720 pixels in vertical.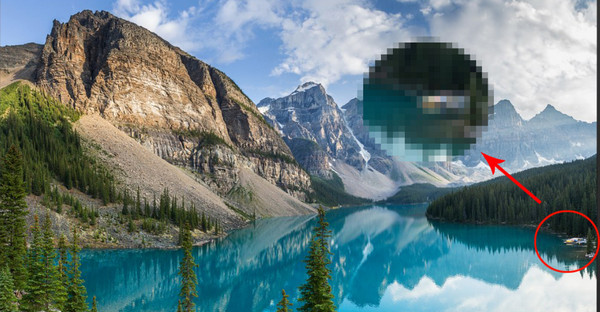 The resolution, one of the most important elements of video quality, determines the video image precision. Generally speaking, in the case of two videos in a fixed size, the video with higher resolutions contains more pixels. As a result, the video will be more delicate and of high quality.
720P, also called as "high definition", generally means the 1280*720 resolution. It refers to a horizontal display of 1280 pixels and a vertical display of 720 pixels, which is a mainstream resolution in video websites. Since it is the lowest standard of high definition, it is also called as standard HD. A video whose resolution is below 720P is not HD.
1080P means 1920*1080 resolution, called as "full high definition". 1080P refers to a horizontal display resolution of 1920 pixels and a vertical resolution of 1080 pixels. As for most of videos display devices, it looks quite clear because it provides enough pixels.
2K, also called 2K resolution, refers to a horizontal display resolution of over 2000 pixels. The mainstream 2K resolutions are 2560*1440 and 2048*1080. Many digital projectors adopt 2K resolution. 2048*1536 and 2560*1600 are also included in 2K resolutions.
4K, also called 4K resolution, refers to a horizontal display resolution of approximately 4,096 pixels. Mostly, 4K means 4096*2160 resolution. Due to the application scope difference, various resolutions are derived from 4K, such as 4096*3112 (Full Aperture 4K), 3656*2664 (Academy 4K), and 3840*2160 (UHDTV standard).
What's the best video resolution for home video?
The best video resolution for your home videos is one that's clear, crisp, and easy to watch. Standard-definition videos are limited to 720 pixels on the width and 480 pixels on the height, which isn't a lot. High-definition videos have a resolution of 1,080 pixels on the width and 720 pixels on the height, or 2,160 pixels on the width and 1,080 pixels on the height. You can even find videos in 4K or 8K resolution, but those resolutions are best suited for professional use. Standard-definition videos are only 720 pixels on the width and 480 pixels on the height. Two ways to convert your old videos to high-definition are recoding the video or using a video editing software to upscale the video.
---
Part 2: How to Convert Your Old Videos to HD
The Best Techniques to Convert Low Quality Videos to HD 1080p
There are many technologies used to improve the video quality, upscale it to HD video and the best one is the AI machine-learning because it can improve the video resolution with no loss.
AI can be used in video analytic software to recognize faces, objects, and sounds. With this information, the software can generate reports on and make conclusions about the people or events in the video based on what it has already learned. The ability to recognize a person of interest and generate an alert is incredibly valuable in a security setting. It can convert the given low-resolution material and create extra pixel data to make super-resolution upscaling and multi-frame enhancement. With AVCLabs Video Enhancer AI, you can get low-resolution videos to high-resolution and to be improved automatically without too much effort.
*Convert Video to HD 1080p on Windows and Mac Using AI
AVCLabs Video Enhancer AI is an AI-powered video enhancement and upscaling software. It allows you to use a neural network to enhance and optimize the video. It can upscale 360p, 480p, and 720p videos to 1080p with obvious visual improvements. The most advantage of it is that it does not require any skill. All operation has been done by AI automatically. Just one click to start all work. And export the video in popular formats as AVI, MP4, MOV, and MKV.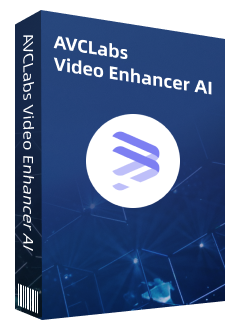 Video Enhancer AI
Use Multi-frame enhancement to improve the visual quality
Upscale video from SD to HD, HD to 4K, or 8K with super-resolution
Remove noise and grain from your noisy footage
Sharpen blurry faces and enhance facial details
stabilize shaky video with Multi-frame enhancement
Support lossless MP4, MOV, MKV, and AVI as the output format
* How To Convert Lower Quality Videos to HD
Step 1: Download and install Video Enhancer AI software
Download the software from the official site and AVCLabs offers both Windows and Mac versions. Download the one that fits your computer.
Step 2: Select your old video and open it in the AI tool.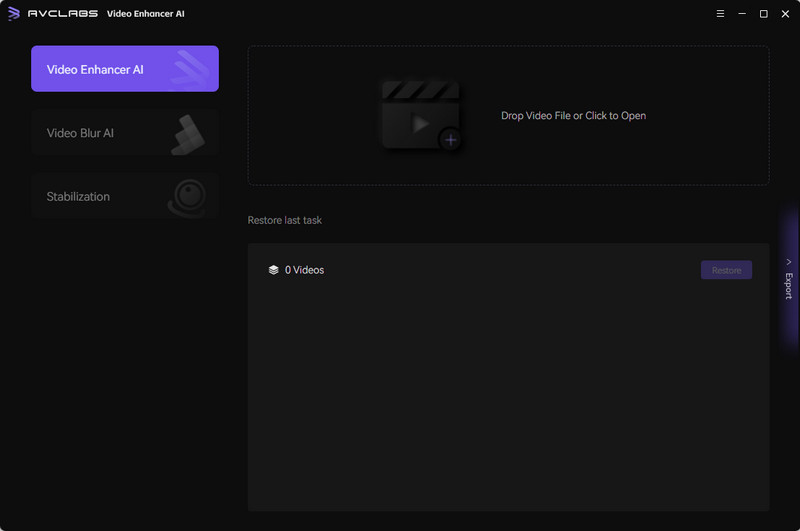 You can click the browse button or drag&drop your old video into the program to open it.
Step 3: Select the AI model and output resolution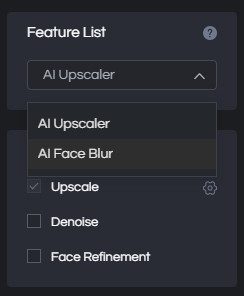 On the right panel, you can choose an AI model, such as AI Upscaler. Then set the output resolution like 1080p, 2k, 4k, etc.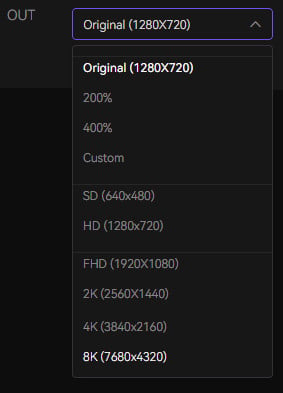 Step 4: Start AI to upscale your video!
After these settings, just click "Start Processing" to start the upscaling. When AI finishes the work, you can get your old video with high quality!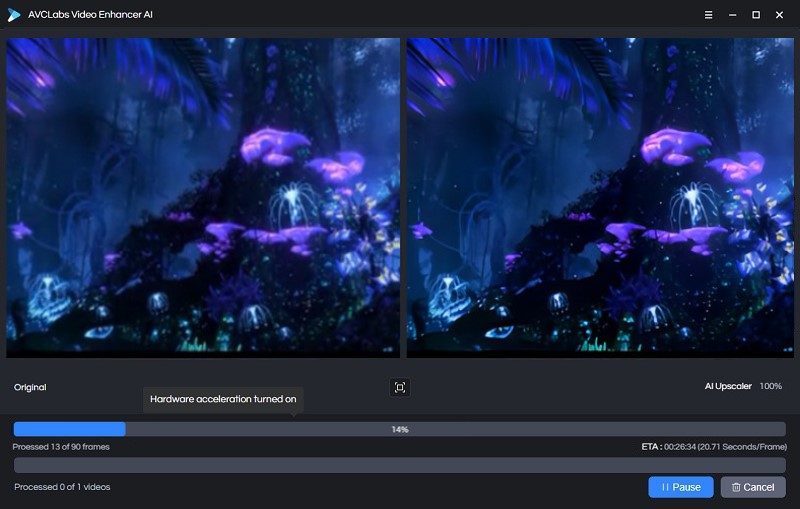 Video Tutorial: How to Convert Low Quality Videos to 1080p Full HD | AVCLabs Video Enhancer AI
*Other Free Video Converter Tools without AI
As a free videos editor for Windows, Any Video Converter Free does a pretty job in editing videos, which allows you to free trim any video files into several clips, increase the video resolution, merge multiple media files into one to make your own video, cut off unwanted borders from a video frame to feature a favorite clip, rotate to bring the action to put a new angle on the action, customize brightness, contrast, saturation, resolution to get the best effect, add subtitle, add watermark, etc.
Cons: The free version has a 3 minutes limitation for DVD converting. And ISO and DVD folder are not supported either.
Steps:
Go to the official website and download and install the free version.
Open the program and add the movie.
Under the tab "Convert Video", you can view the video size in the "Basic Setting".
Choose "1920*1080" or other size and click "Convert Now" button.
The program starts the conversion and when it finished, open the destination file location, and you will get the converted video.
---
2. HDconvert.com
HDconvert is a powerful online video converter with a huge list of supported video qualities ranging from 360P to UHD 4K. Its main feature is the step-by-step wizard that can guide you to make a high-definition video without learning its UI and video parameters.
Cons:
It puts a watermark on the final video.
Its free version does not convert videos to Full HD 1080p.
It's extremely slow to make video HD.
Steps:
Open HDconvert online converter, and hit the button on its center to start converting a file now.
Upload a video file and choose MP4 as the target video format to proceed.
If you are using its premium plan, select Full HD 1080p as the output video quality. Otherwise, you are only allowed to convert video to HD 720P.
When it finishes converting the normal video to HD, download the video to your device immediately as the download URL will expire in 24 hours.
---
3. Online-Convert
Online-Convert is a free online file converter packed with a video converter, an audio converter, an image converter, an Ebook converter, and more. As for making high-quality videos, it can convert video to 720p, 1080p, 4K, and 8K.
Cons:
Cannot convert videos larger than 100 MB.
Cannot convert videos into HD in bulk.
Steps:
Open Online Convert on your web browser and choose its video converter.
Select an output format, like say, MP4. Then drop a video file into its main interface.
Open its saved settings option, and select Full HD 1080p 25fps, h.264.
Hit the start conversion button. It'll start to convert a low-quality video to HD and save it to your devices automatically.
---
4. Cloud Convert
Cloud Convert is a safe and ad-free website that supports 200+ file types including video, audio, document, image, etc. And it follows the same HD video conversion routine as other online tools. Most notably, it enables users to do batch conversions online.
Cons:
A few free video conversions per day.
No settings to make a video high-quality by changing the bitrate.
Only 7 output video formats
Cannot convert videos into HD in bulk.
Steps:
Go to the official website of Cloud Convert and select a video of bad quality from either the computer or online.
Hit the wrench icon to open video settings, and change the resolution to 1080p manually.
Set the CRF value to 18 (high-quality) and set a higher frame rate if necessary. Click Okay to save changes.
Hit the red Convert button to start converting it to high-definition. When it is done, a preview window will pop up, click the three-dot icon under the window and download the video to your computer.
---
Part 3: Which Video Converter Is Right For You?
Besides the tools introduced in this article, there are many video converters out there that you can use to convert your old videos to high-definition format. Most converters will allow you to edit videos, too, which can be helpful if you want to edit certain videos, and at the same, it also requires you to know the basic edition skills and some tools need users to learn how to use it. So if you want to improve the video quality and upscale the low-resolution video to HD, 2K, 4K or 8K, the easiest way is to use the AI tool, AVCLabs Video Enhancer AI .
---
Conclusion
The video conversion is not a difficult process after reading the above methods. Among them, AI upscaling is the most efficient way. You'll be able to upgrade your old videos from standard to high-definition resolution with several easy steps with the AVCLabs Video Enhancer AI .
Enhance and improve video quality
with Video Enhancer AI