Photo Repair Online | Remove Scratches, Enhance Colors, Sharpen Faces, Colorize Photos Online with AVC.AI
"What is the best free online photo repair? How can I restore an old photo into a new one?"
Preserving memories is a timeless endeavor, and old photographs hold a special place in our hearts. However, over time, these cherished images can deteriorate, leaving us with faded, scratched, and discolored pictures. Fortunately, photo repair and restoration services offer a solution to breathe new life into these damaged photos. One such photo repair online tool that has gained popularity is AVC.AI. It is an advanced online platform that offers a range of features for photo repair. From removing scratches to enhancing colors, sharpening faces, and colorizing black and white photos, AVC.AI provides comprehensive solutions for your photo restoration needs.
In this article, we will explore the importance of photo repair, and how to repair old photos online with AVC.AI.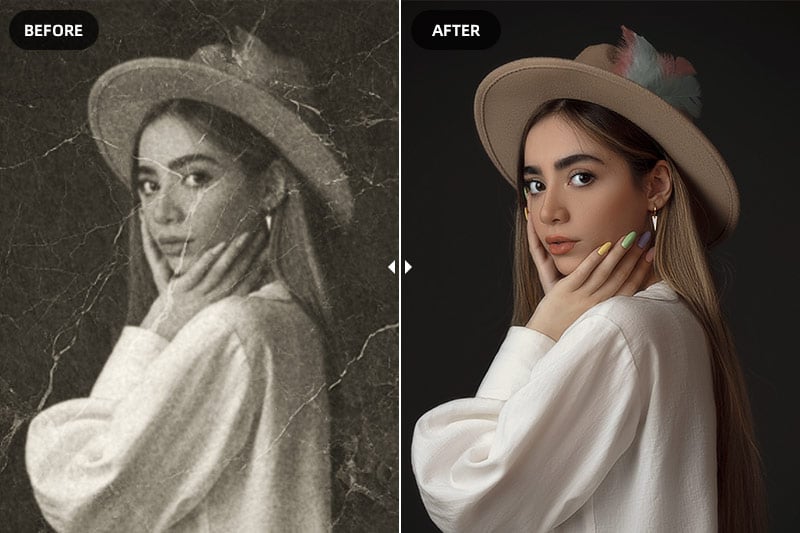 ---
Part 1: Understanding the Need for Photo Repair
Photo restoration plays a crucial role in preserving precious memories. By repairing damaged or deteriorated photos, we can keep our connections to the past alive and vibrant.
Old photographs often suffer from scratches, fading, and discoloration: Common issues often encountered in old or damaged photos include scratches, faded colors, and blurred faces. These imperfections can detract from the photo's visual appeal and obscure important details. These issues can obscure the details and make it challenging to relive the captured moments.
Beyond their physical appearance, damaged photos hold emotional and historical value: They connect us to our past, allowing us to reminisce about significant events, loved ones, and personal milestones.
---
Part 2: How to Repair Old Photos Online for Free with AVC.AI
AVC.AI is an online photo repair platform designed to make the restoration process accessible and user-friendly. AVC.AI offers an array of key features and benefits for photo repair, including automatic image analysis, scratch and blemish removal, color enhancement, contrast adjustment, face sharpening, and advanced capabilities like colorizing black and white photos.
The platform boasts a user-friendly interface, ensuring that both novice and experienced users can navigate through the photo repair process seamlessly. Its intuitive design allows for a smooth experience from start to finish. With just a few clicks, users can revive their damaged photos, regardless of their technical expertise.
What Can AVC.AI Old Photo Restoration Do
Scratch Removal: AVC.AI utilizes intelligent algorithms to detect and remove scratches from your photos, restoring their original smoothness and clarity. This feature significantly improves the overall image quality, making your photos look as good as new.
Color Enhancement: AVC.AI can enhance the colors in your photos, making them more vibrant and visually appealing. This feature is particularly beneficial for photos that have faded over time, as it can revive their original color intensity.
Face Sharpening: AVC.AI features a face sharpening tool that enhances the clarity and focus of faces in your photos. Clear and sharp faces are essential in photo restoration, as they capture the individuality and emotions of the people in the photo.
Photo Colorization: AVC.AI can also colorize black and white photos, transforming them into full-color images. Colorization adds depth and realism to photos, making them more relatable and engaging in a modern context.
Steps to Repair Photos Online for Free with AVC.AI
Step 1: Visit AVC.AI
To get started, simply open your web browser and visit the AVC.AI website. From there, just click on the Login/Sign Up option to access your account.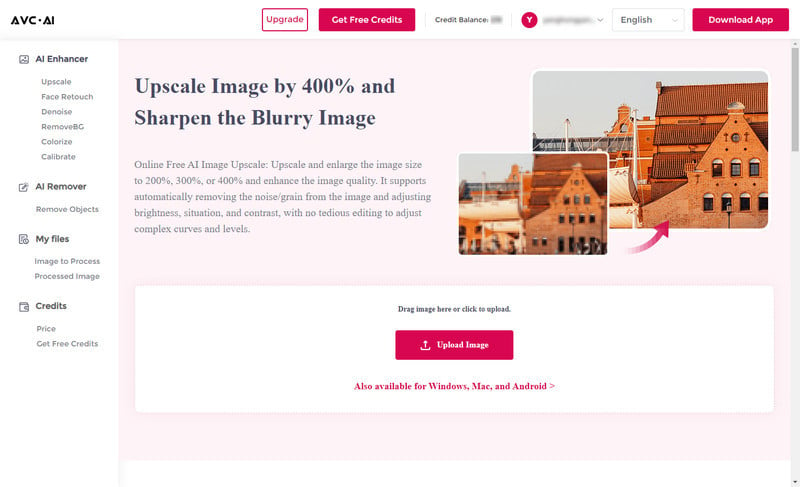 Step 2: Select the AI Model and Start Repairing Photos Online
• Auto Remove Scratches from Photos: Restore Old Photos Damaged by Scratches, Spots, and Tears.
To remove scratches from photos online, just select the Remove Objects model.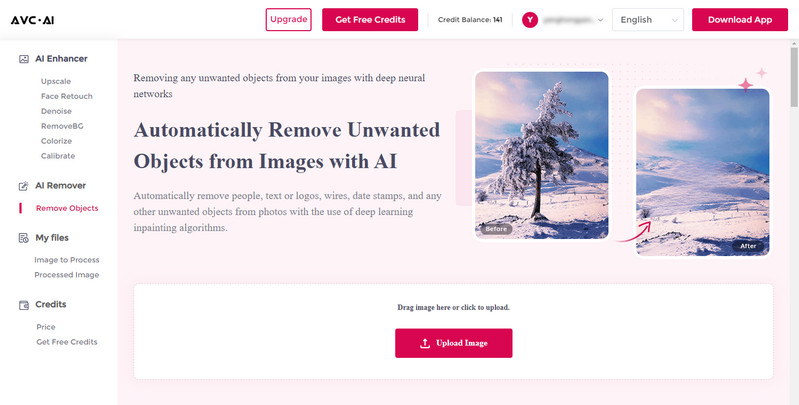 Now, click on the Upload Image button or effortlessly drag and drop one old photo with scratches into this online AI photo repair tool.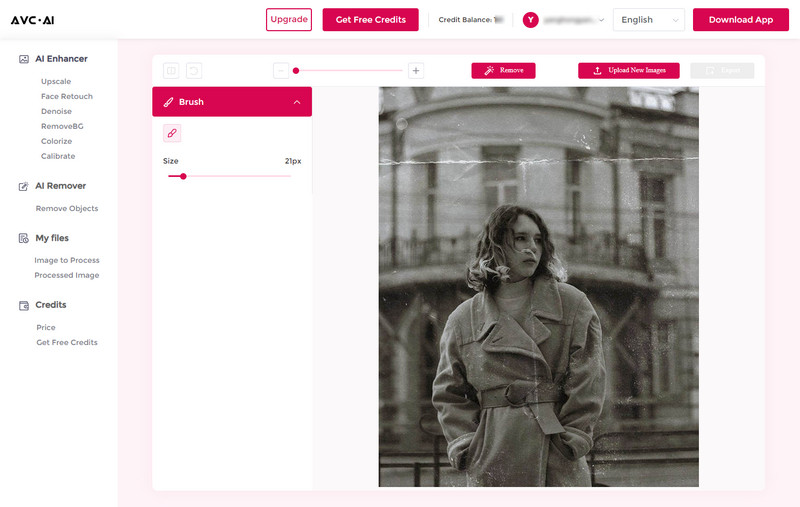 Carefully select all defects on a photo using the brush tool. You can modify the size of the brush or the size of the photo to make it simpler to remove the scratches more precisely.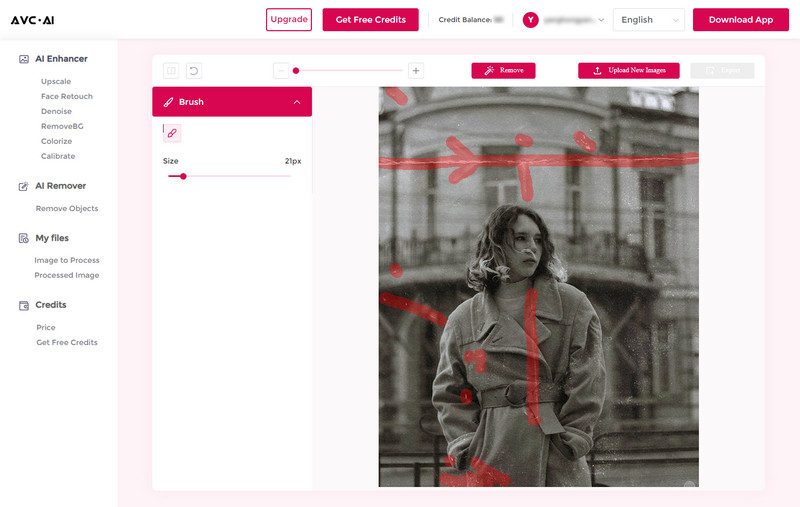 After selecting all the scratches on the picture, click on the Remove button to automatically remove scratches from the photo.
Once the removal process is completed, you can click on the Contrast button in the upper left corner to see the image effect before and after processing. Finally, hit on the Export button to export the processed image in high quality.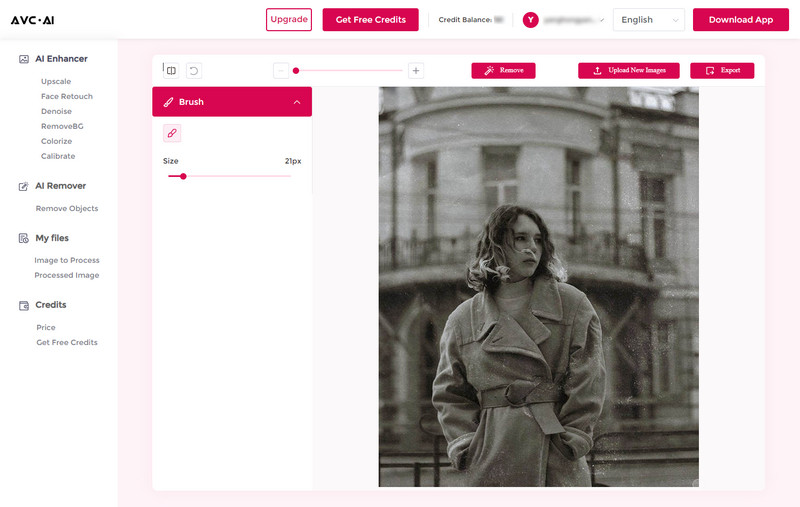 • Color Restoration: Correct Colors and Adjust Photo Settings Such as Brightness, Saturation, Contrast, Transparency.
To correct the colors of old photos online, select the Calibrate model.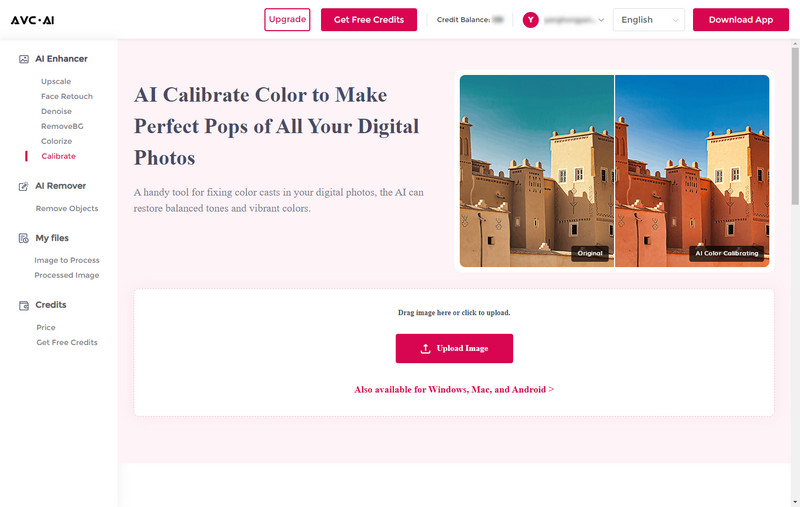 Similarly, press the Upload Image button or directly drag and drop one or multiple old photos with bad colors into this tool.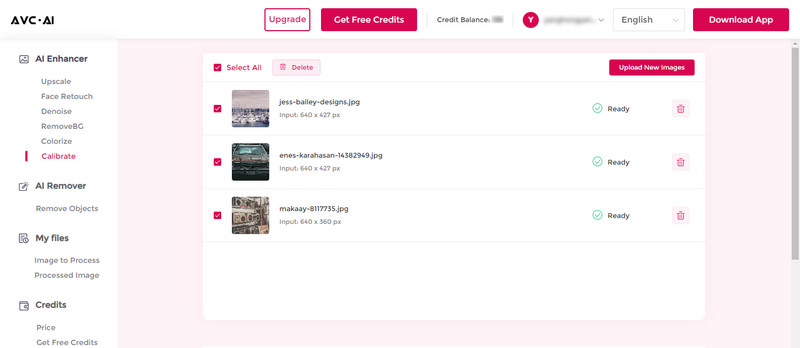 Click on the Start Processing button to start enhancing colors of old photos with bad colors automatically.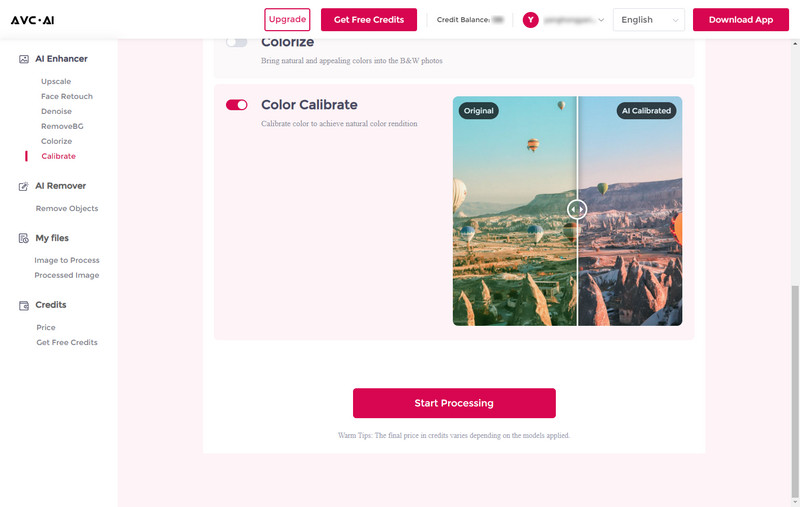 After the old photo color calibrated process finished, you can simply click on the Eye icon to preview the processed photos.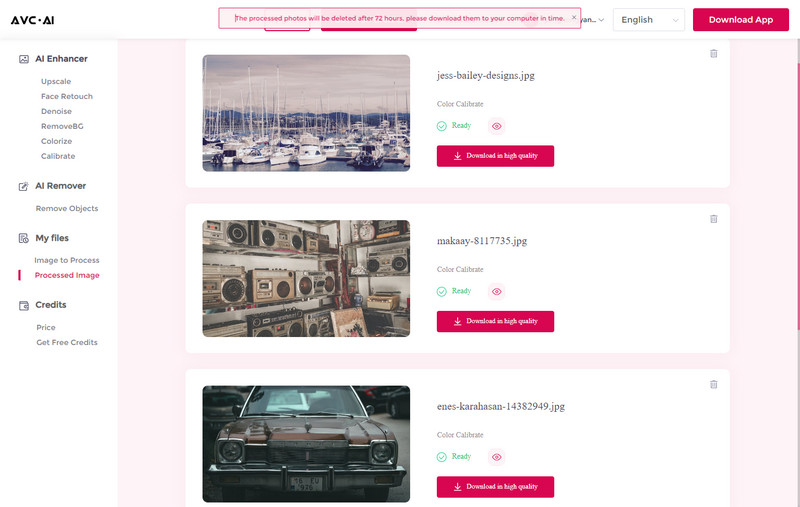 If you are happy with the results, just hit on the Download Image button to save the fixed photos.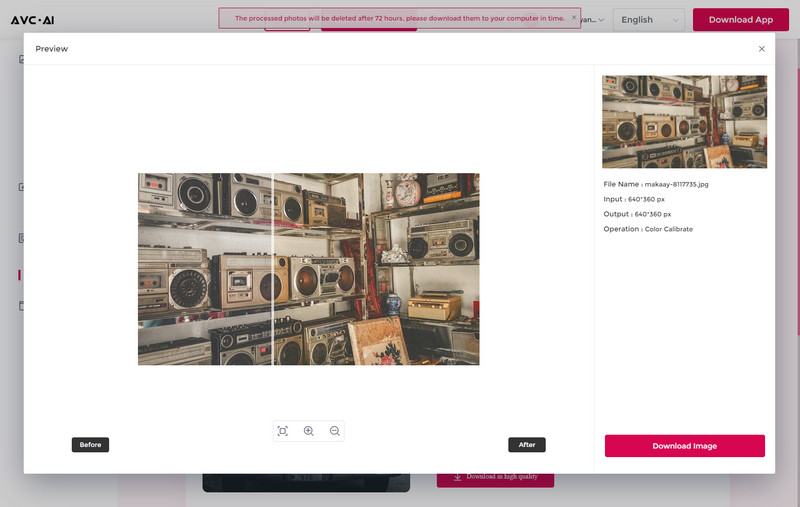 • Face Enhancement: Detect and Sharpen Blurry Faces in Old Photos with AI Face Refinement.
To sharpen blurry faces from old photos online, just switch on the Upscale model and tick off the Face Refinement feature. Then click on the Start Processing button to start unblurring face from old photos.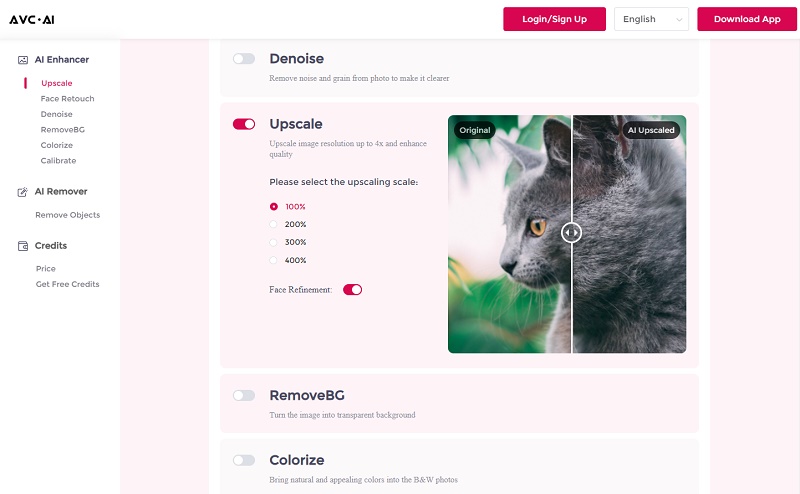 After the face sharpening process is completed, you can click on the Eye icon to preview the old photos with clear facial details and then hit on the Download Image to save the sharpened photos.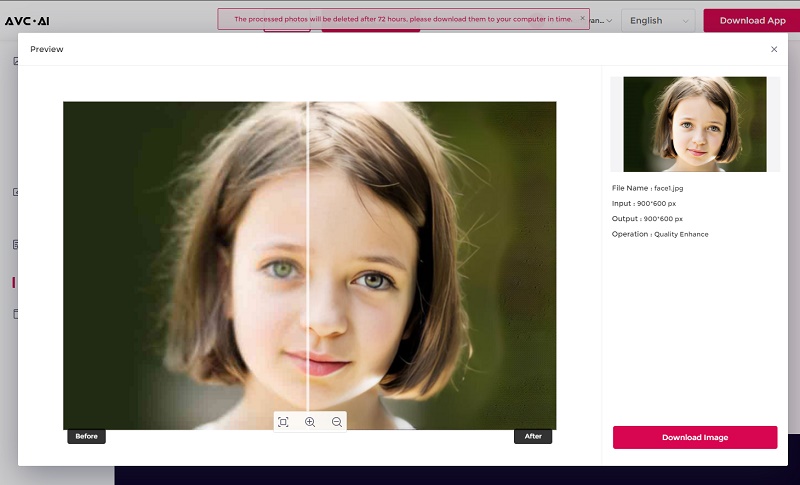 • B&W Photo Colorization: Colorize Black and White Photos Effortlessly.
To convert black and white photos to color online, you are suggested to select the Colorize model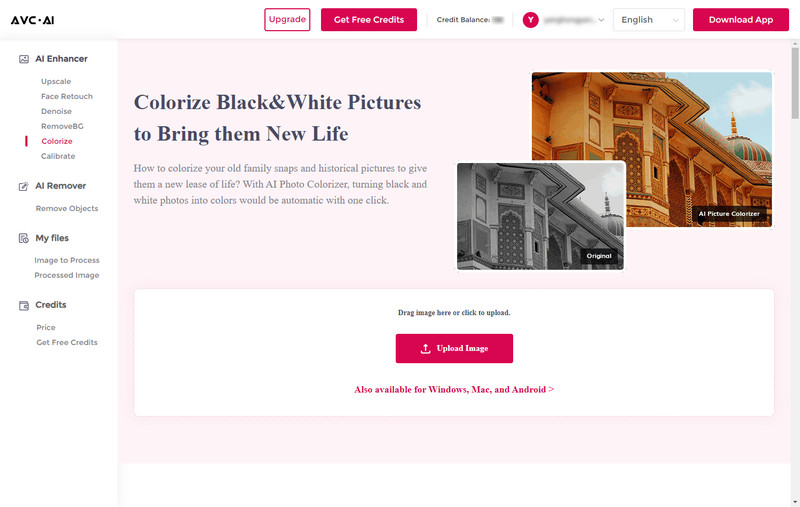 Add one or multiple black and white photos into this tool.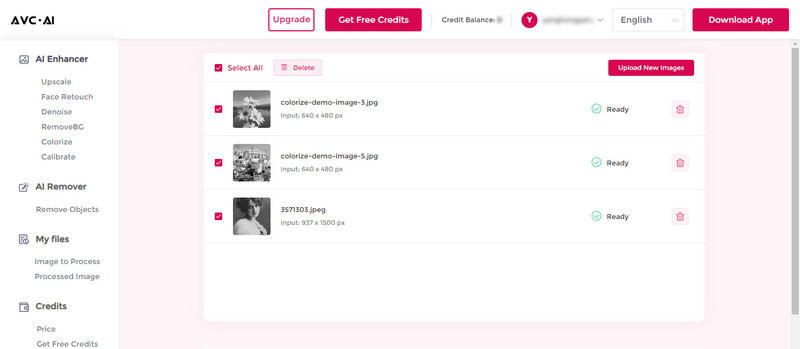 You are allowed to adjust the Render Factor as you prefer. Then click on the Start Processing button to start colorizing black and white photos automatically.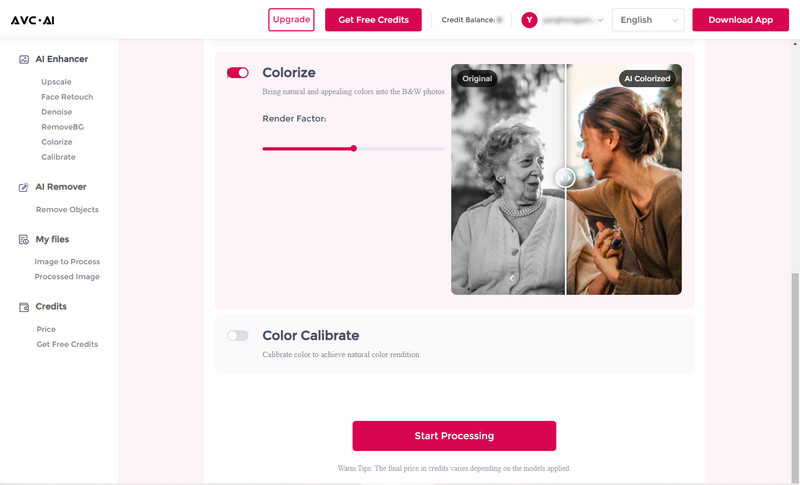 Once the black and white photo colorizing process is completed, you can click on the Eye icon to preview the colorized photos.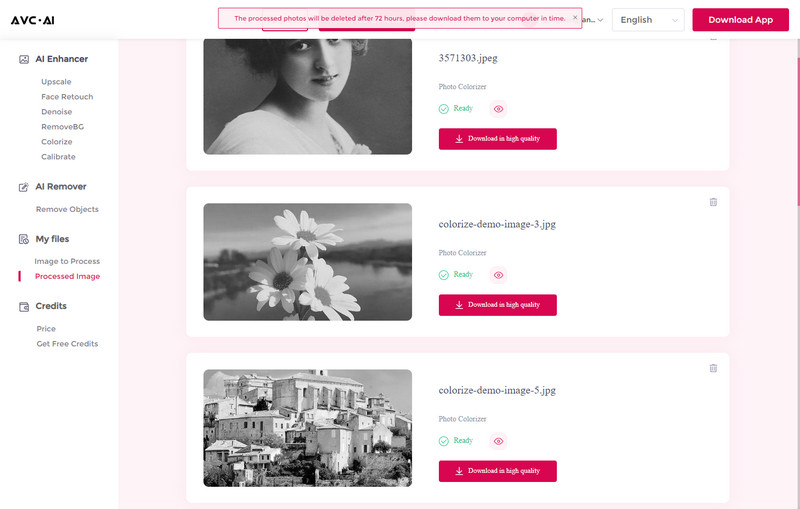 If the results can satisfy your needs, just hit on the Download Image button to save the colorized photos.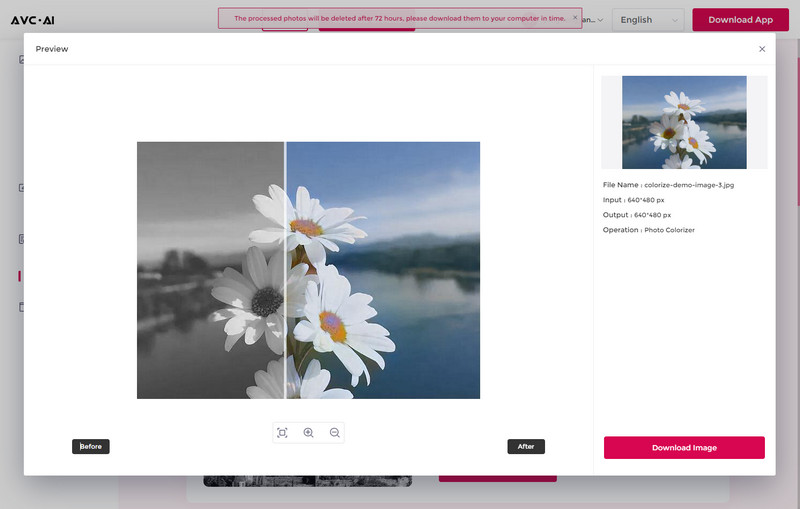 ---
Bonus: How to Repair Old Photos with AVCLabs PhotoPro AI
AVCLabs PhotoPro AI is another old photo repair tool for you to restore old photos on your computer. It is specifically designed to restore and enhance your old, memorable images which might have been damaged by tears, discoloration, or scratches. It offers more functions compared to online AI photo fix solutions, providing more comprehensive photo editing features.
Key Features of AVCLabs PhotoPro AI
Clear up blurry photos with advanced technology
Cutout image to make the background transparent
Remove unwanted objects, people, watermarks
Change the style of image to create unique look
Colorize B&W photos to make it come to life again
Upscale photos up to 3x, 4x without losing quality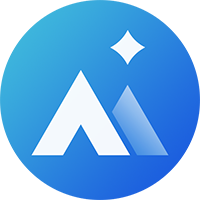 Steps to Repair Old Photos with AVCLabs PhotoPro AI
Step 1: Download and Install AVCLabs PhotoPro AI
Download and install AVCLabs PhotoPro AI on your computer, then run it.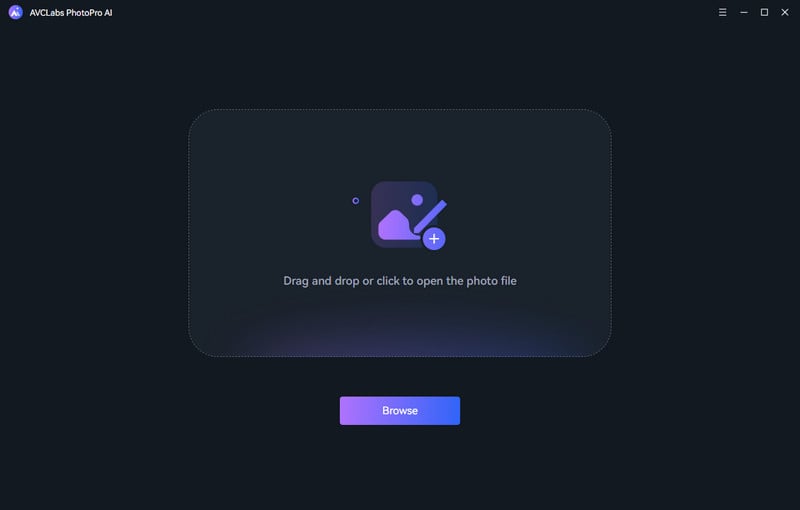 Step 2: Upload the Old Photo
Click on the Browse button to upload an old photo to the program or drag and drop the old photo to it.
Currently supported formats: PNG, JPG, JPEG, BMP, RAW, etc.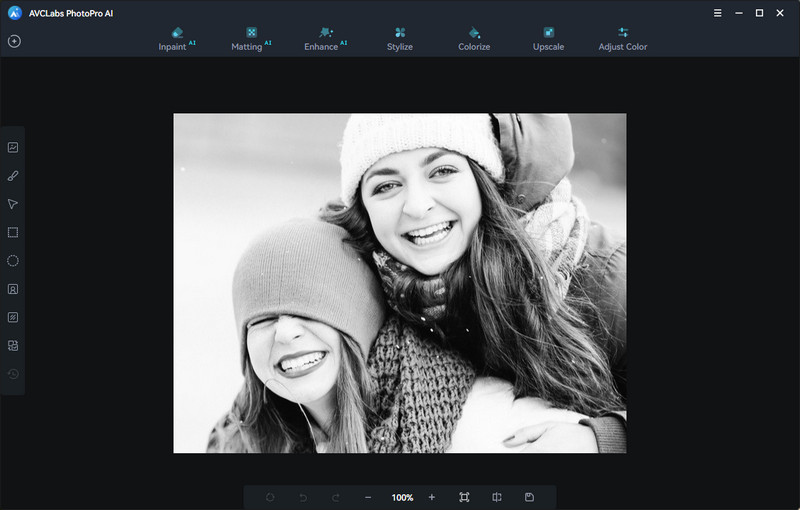 Step 3: Select the AI Model
There are 7 powerful AI models for your option: Inpaint AI, Matting AI, Enhance AI, Stylize, Colorize, Upscale, and Adjust Color. Users can choose the appropriate model according to their different needs. Then click on the Apply button to start repairing the old photo.
• Inpaint AI: This model will automatically and seamlessly remove the selected object including scratches, spots from the photo.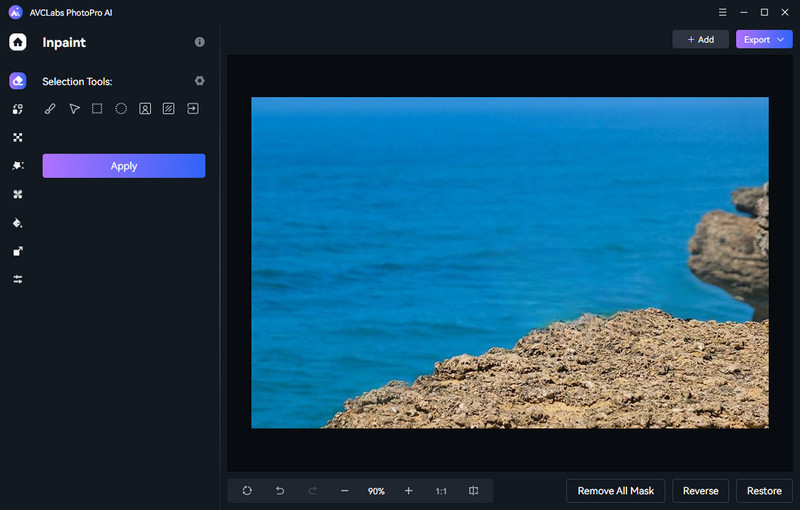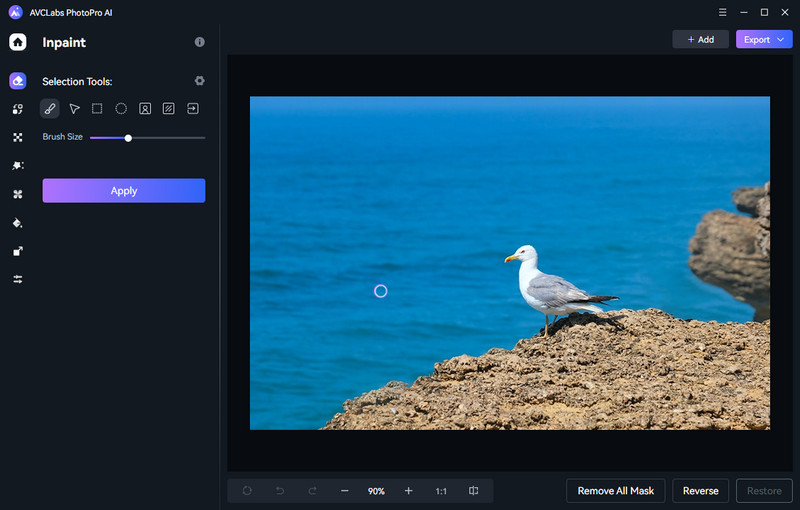 • Matting AI: This model helps users remove and replace backgrounds from photographs. You will get a photo with transparent background or even choose a custom image as your new background.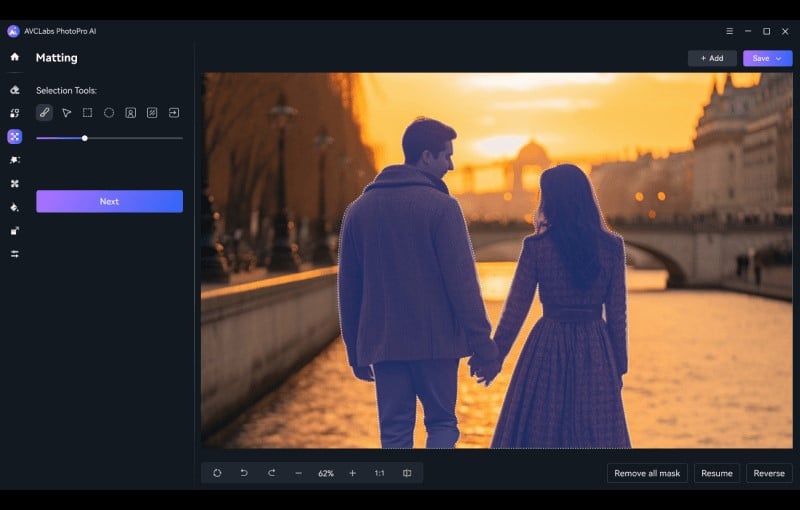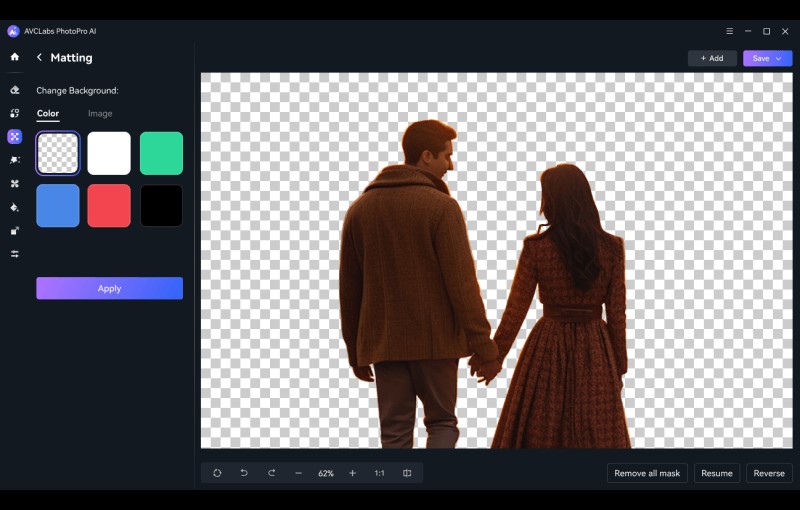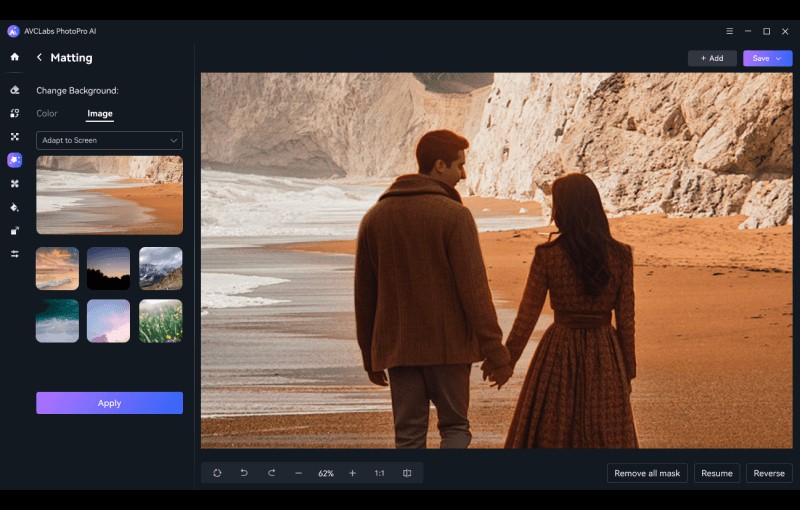 • Enhance AI: This model is aimed to remove noise, grain, and blur to make your photos clearer and crisp. The Face Enhancement under this model is used to detect and enhance facial details from portrait photos to make your portrait sharper.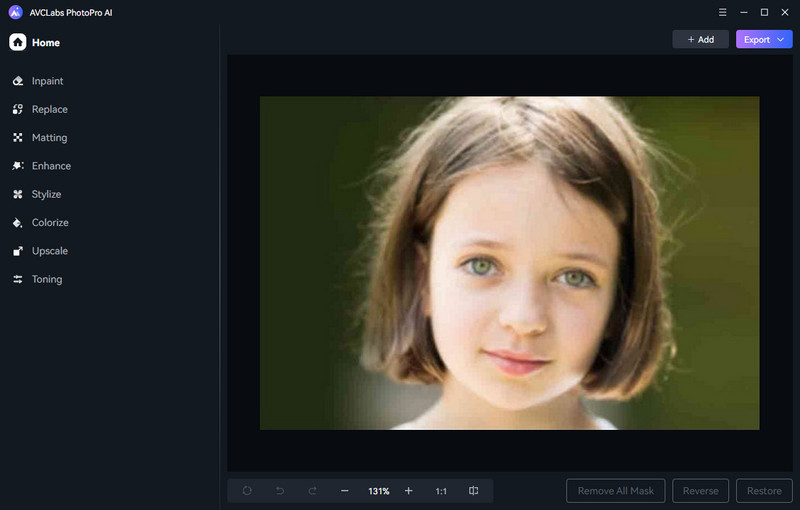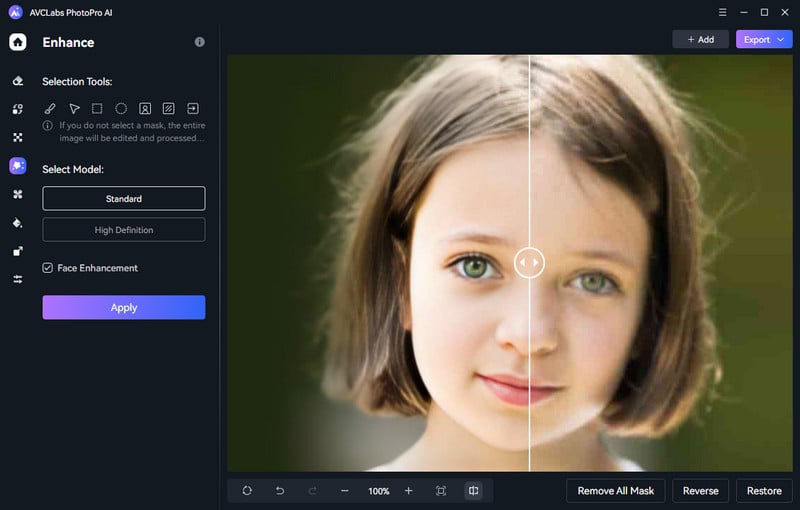 • Stylize: This model allows you to change the style (cartoon, painting, sketched, and more) of the image and transform your images into stunningly new and unique artwork.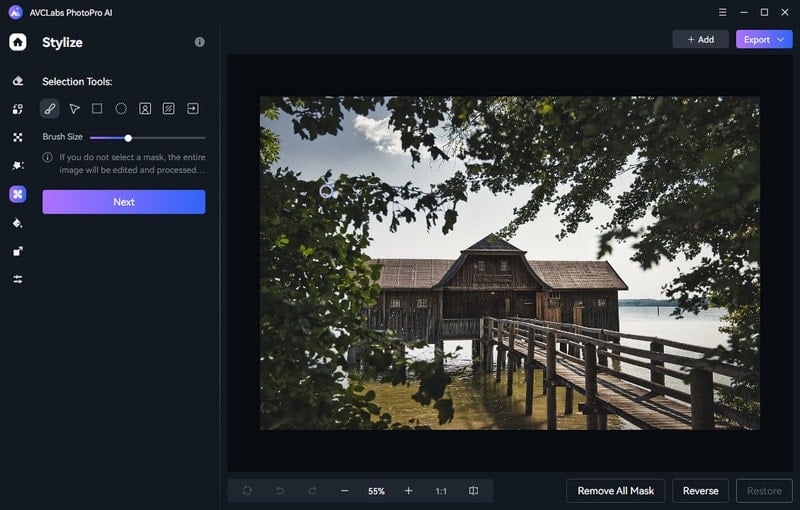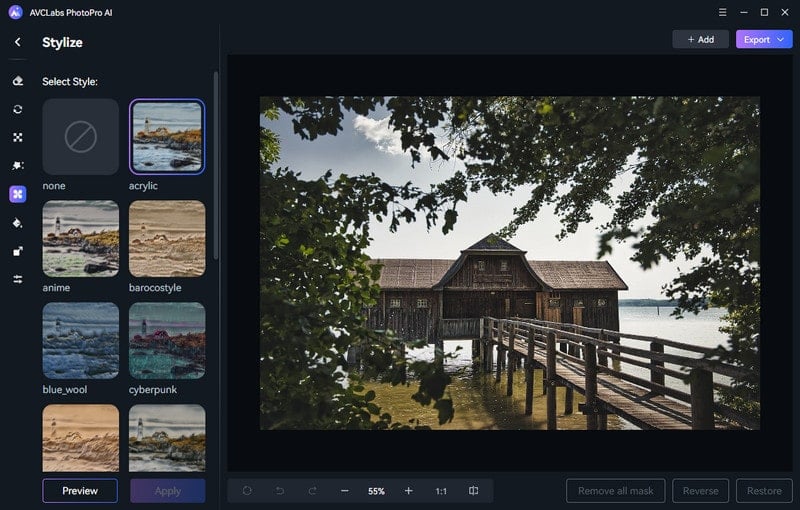 • Colorize: This model enables you to convert black and white photos to color effortlessly.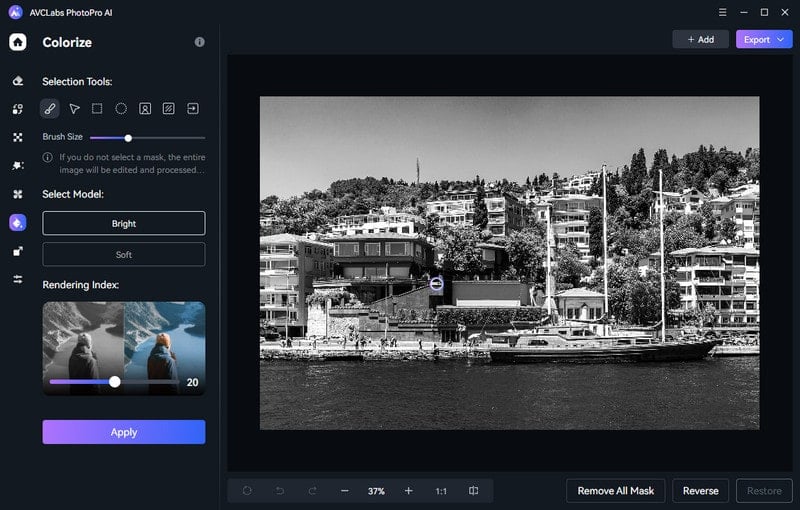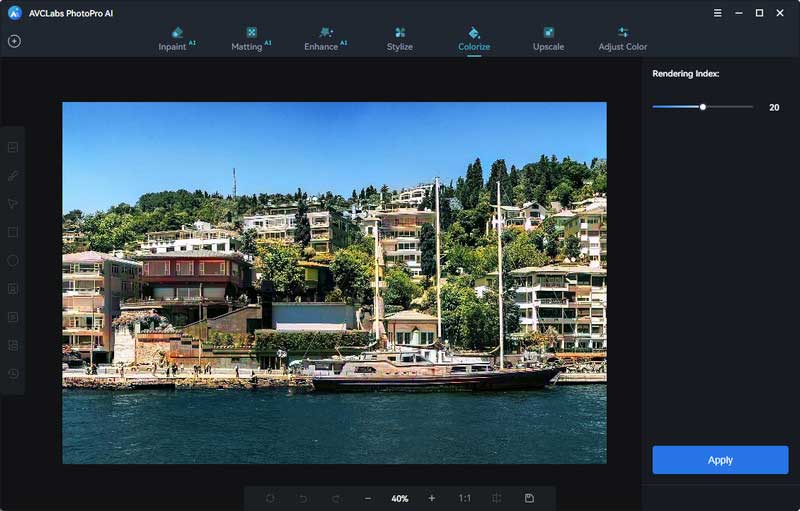 • Upscale: Users can use this model to upscale the image by increasing its resolution and quality.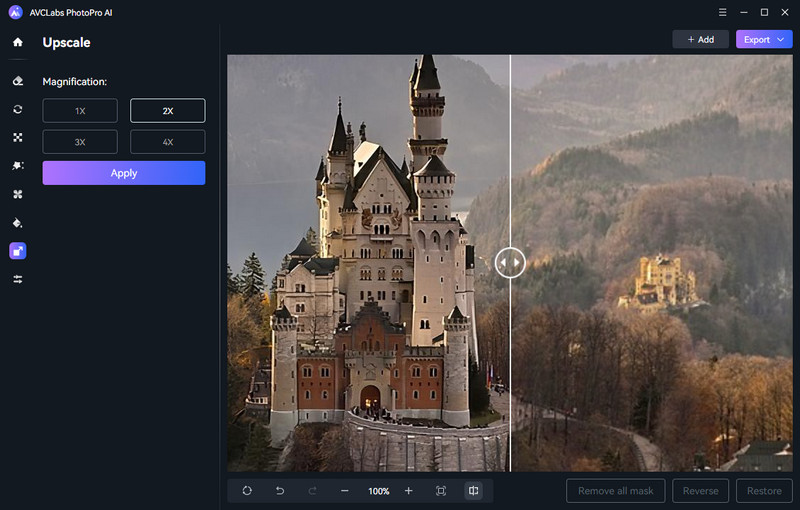 • Adjust Color: This model is used to adjust image settings such as brightness, saturation, contrast, and transparency by moving the sliders.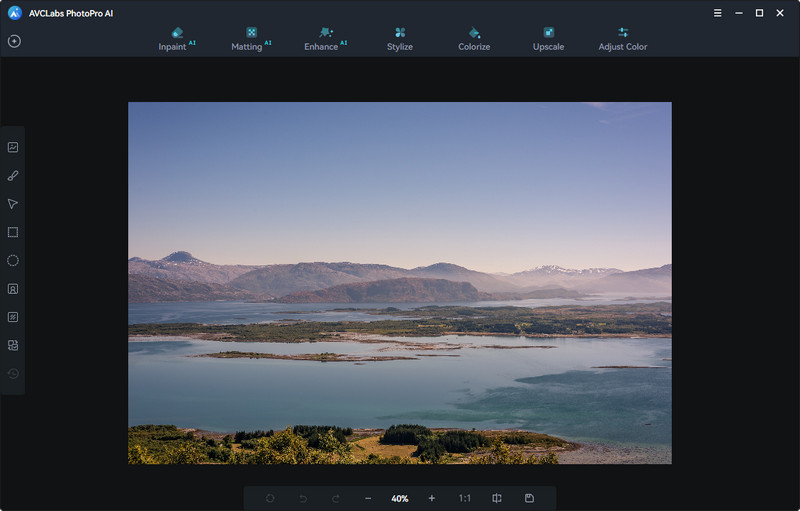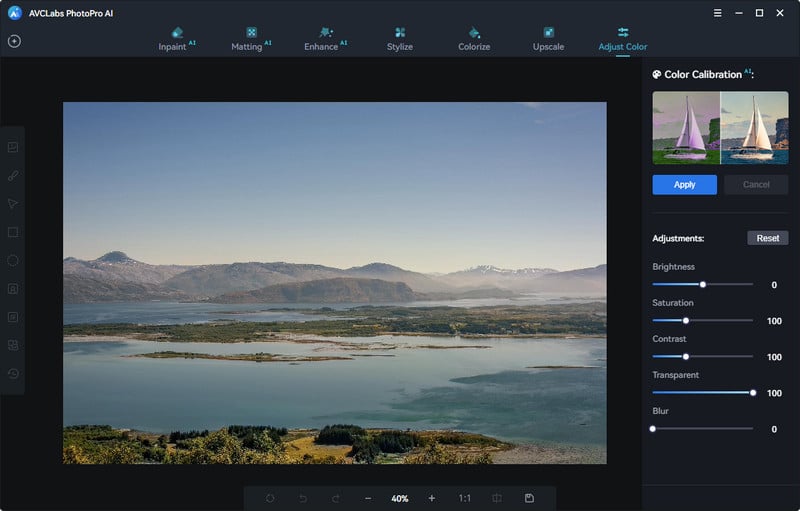 Step 4: Save the Repaired Photo
After that, you can click on the Save button to save the repaired photo on your computer.
---
Part 4: FAQs about Repairing Photos
Repairing photos, whether they're old or damaged, often raises several questions about the process, best practices, and what to expect. Here are some frequently asked questions about repairing photos:
Q. What is photo repair?
A. Photo repair refers to the process of restoring and enhancing damaged or deteriorated photographs. It involves fixing issues such as cracks, tears, stains, fading, and other forms of damage to bring the photo back to its original or improved condition.
Q. What types of damage can be repaired in a photo?
A. Photo repair can address various types of damage, including cracks, tears, fading, discoloration, scratches, and stains.
Q. Why would someone need to repair photos?
A. There are several reasons why someone might need to repair photos. Old photographs may suffer from natural aging and deterioration, leading to fading, discoloration, or damage. Accidents, such as spills or tears, can also damage photos. Repairing photos allows people to preserve and restore important memories, historical images, or sentimental photographs.
Remember, each photo is unique, and the results of restoration can vary. Always back up your original photo before beginning any repair or restoration process.
---
Conclusion
AVC.AI offers a powerful combination of features for online photo repair, providing an all-in-one solution for restoring your photos to their best possible condition. Whether you have old family photos that need some TLC or you're a professional photographer looking to restore damaged photos, AVC.AI is worth a try. Experience the convenience and efficiency of online photo repair with AVC.AI today! With the help of AVC.AI, anyone with access to a computer and internet connection can effectively repair old photos for free.
Furthermore, with the help AVCLabs PhotoPro AI, those without ample coding knowledge can easily make necessary repairs. In addition to being practically free, these tools are also quite versatile, allowing users to touch up and adjust color tones and shadows on pictures in just a few simple steps. Hoping you're feeling inspired, make sure not to keep any of your memories locked away in digital boxes, take your photos out for a stroll and give them a second chance!
---
Related Articles