Skylum Luminar NEO Review in 2023 - The Power of Artificial Intelligence Photo Editing
If you are a photographer, you must have heard of Skylum. Incredibly, Skylum developers put artificial intelligence at the heart of Luminar, and Luminar Neo has become a game-changing software that harnesses the power of artificial intelligence to revolutionize the editing process. If Luminar Neo is new to you, keep reading this review for a comprehensive introduction. We will delve into the primary features and offer a brief overview of the key tools at your disposal. In addition, we will recommend another excellent AI editing tool for you, allowing you to experience the creativity of AI.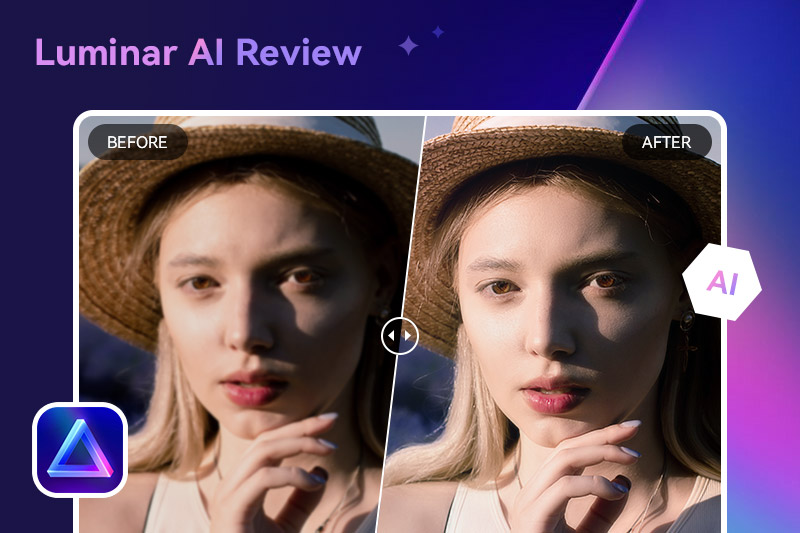 ---
Part 1: Skylum Luminar Neo Review
What Is Luminar Neo?
Luminar NEO is an advanced photo editing software developed by Skylum. Building upon the success of its predecessor, Luminar AI, NEO takes photo editing to the next level. It introduces powerful AI-driven features that enable photographers to achieve professional-grade results with ease. Luminar NEO is designed to provide enhanced creative control and efficiency in editing, making it an ideal tool for photographers looking to elevate their work. With its innovative AI integration and a wide array of tools, Luminar NEO aims to revolutionize the way photographers approach and execute their editing processes.
---
Key Features of Luminar Neo
AI-Powered Editing: One of the defining features of Luminar Neo is its integration of artificial intelligence (AI) in the editing process. The software's AI-driven enhancements, retouching capabilities, and adjustments streamline the editing process while maintaining a high level of quality and realism. From auto-adjusting exposure to intelligently removing unwanted objects, Luminar Neo's AI empowers users to achieve polished results effortlessly.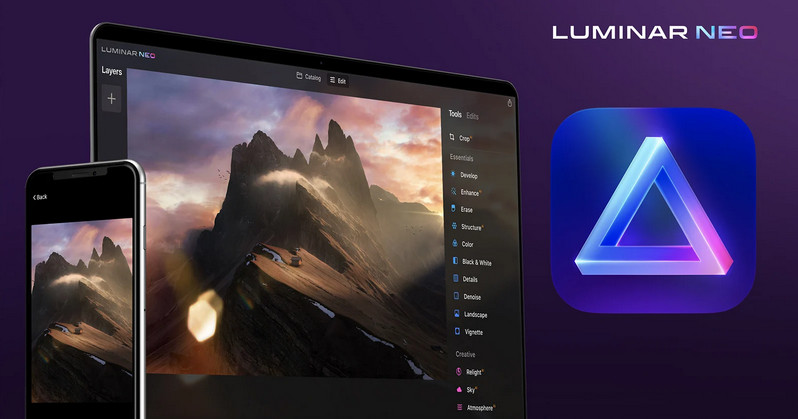 Advanced Retouching Tools: For portrait photographers and retouching enthusiasts, Luminar Neo offers a robust set of tools for refining portraits. The software's ability to remove blemishes, wrinkles, and other skin imperfections without sacrificing natural texture is commendable. This feature significantly reduces the time spent on manual retouching, allowing artists to focus on other aspects of their craft.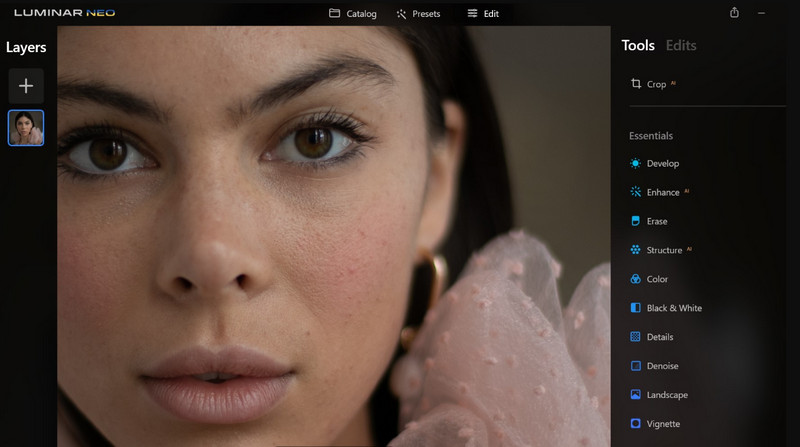 Creative Effects and Filters: Luminar Neo unleashes a world of creativity with its diverse range of filters, presets, and effects. Whether aiming for vintage aesthetics or contemporary flair, the software offers a plethora of options to elevate images from ordinary to extraordinary. The inclusion of artistic filters enables users to experiment with various styles and moods, making it an ideal playground for creative minds.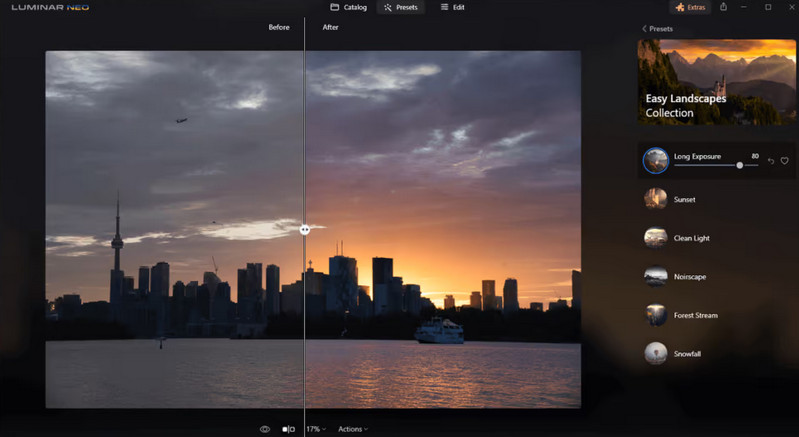 Sky Replacement and Environmental Enhancements: The sky replacement feature is one of Luminar Neo's standout capabilities. With a few clicks, users can seamlessly replace dull or distracting skies, transforming the entire mood of an image. Additionally, the software allows for intricate environmental enhancements, enabling users to make subtle yet impactful changes to backgrounds and surroundings.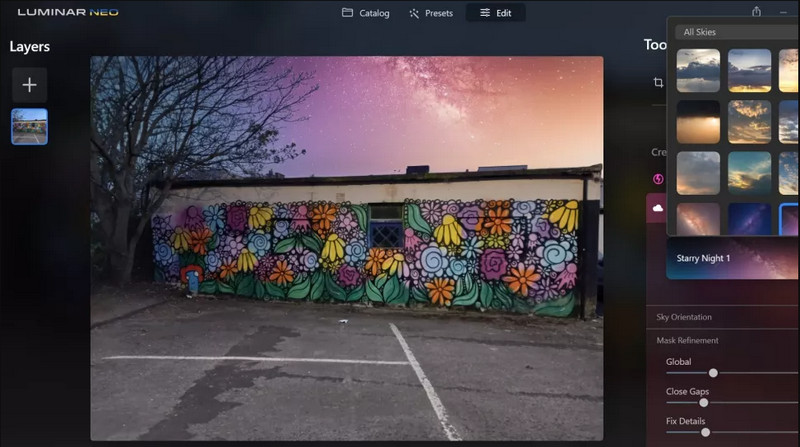 ---
Performance and Compatibility
In terms of performance, Luminar Neo shines. The software exhibits remarkable responsiveness and processing speed, ensuring that users can focus on editing without being hindered by lag or delays. As for compatibility, Luminar Neo offers integration with other software and plugins, further expanding its capabilities. However, like any software, its performance may be influenced by hardware specifications, so users should consider system requirements for optimal results.

---
Pricing and Availability
Luminar Neo offers various pricing tiers to accommodate different user needs. Potential customers can choose between subscription models or one-time purchases, depending on their preferences and budget. The availability of flexible pricing options ensures that users can access the software according to their financial constraints.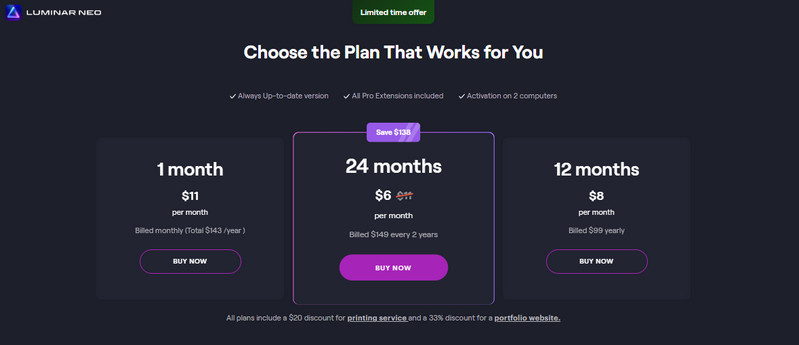 ---
Pros and Cons of Luminar Neo
Pros:
Tailored Workflow for Personalized Editing
Outstanding AI Tools for Superb Results
Effortless Integration with Adobe/Mac Photos
Beginner-Friendly Templates for Intuitive Editing
Cons:
Mobile App Editing Absent
Export Options Constraints
---
Part 2: Best Alternatives to Luminar Neo - AVCLabs PhotoPro AI
While Luminar Neo is a powerful contender, we're excited to introduce you to another exceptional AI editing tool – AVCLabs PhotoPro AI. This innovative software empowers you to unlock new dimensions of creativity with AI-driven enhancements, seamless integration, and an intuitive interface. When exploring your options, AVCLabs PhotoPro AI stands as a worthy alternative, ensuring your editing journey remains inspiring.
Key Features of AVCLabs PhotoPro AI
Enhance image sharpness and improve clarity
Increase image resolution without losing quality
Remove unwanted objects, people, watermarks
Change the style of image to create unique look
Colorize B&W photos to make it come to life again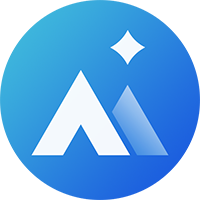 ---
Part 3: Conclusion
Skylum's Luminar Neo is a transformative AI-driven photo editing software, streamlining processes from exposure adjustments to intricate retouching and sky replacements. While excelling in responsiveness and integration, it does have limitations in mobile accessibility and export options. Consider AVCLabs PhotoPro AI as an alternative with similar AI capabilities. In the dynamic realm of photo editing, both options open doors to unparalleled creative enhancement.
---
Related Articles