Top 5 Online Photo Editor Change Background Color to White in 2023
When it comes to photo editing, changing the background color of an image is a common task. Whether you want to remove the background entirely or replace it with a different color, there are many online photo editors that can help you achieve your desired result. In this article, we'll explore the top 5 online photo editors to change background color to white and provide insights into their features, pros, and cons.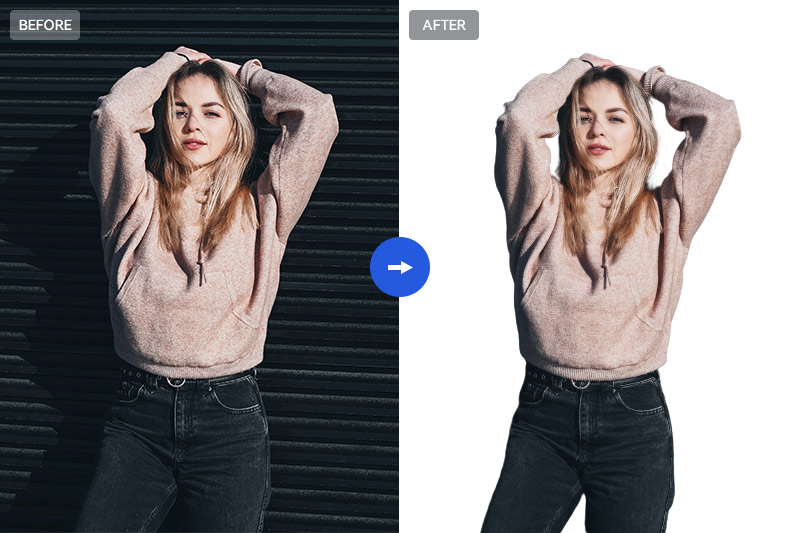 ---
Part 1: 5 Best Online Photo Editor Change Background Color to White
1. PhotoRoom - Your Background Removal Specialist
PhotoRoom is an online photo editor that is well-known for its ability to remove and replace backgrounds with precision. It provides a simple one-click solution to convert backgrounds into clean white canvases, making it a popular choice for those who want professional-quality results. With a variety of templates for different purposes and an easy-to-use interface, PhotoRoom is suitable for users of all skill levels.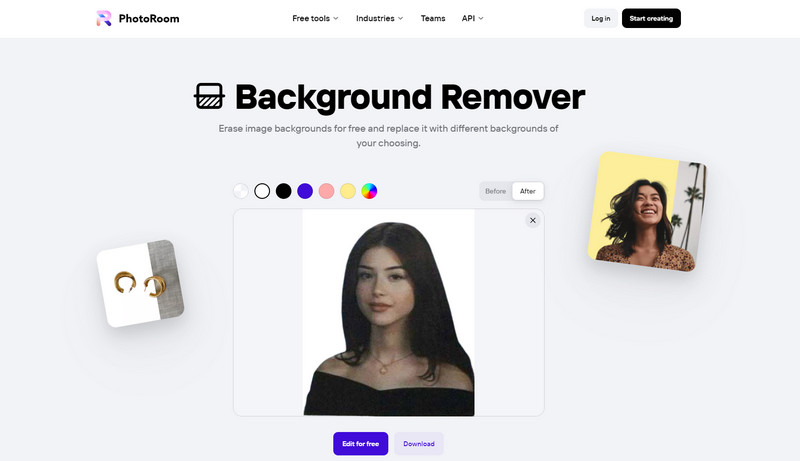 Pros:
User-friendly interface suitable for all skill levels
Exceptional precision in background removal
Versatile template library catering to diverse content needs
Cons:
Some advanced features are available only through a premium subscription
---
2. Remove.bg - Precision in Background Removal
Remove.bg is an expert in meticulous background removal, offering significant value to individuals looking to modify background hues, such as achieving white backgrounds. This tool harnesses the power of artificial intelligence (AI) to identify your image's subject and effortlessly eliminate the background, entirely avoiding the need for manual adjustments. It proves particularly beneficial for those desiring swift background removal without investing extensive time in manual editing.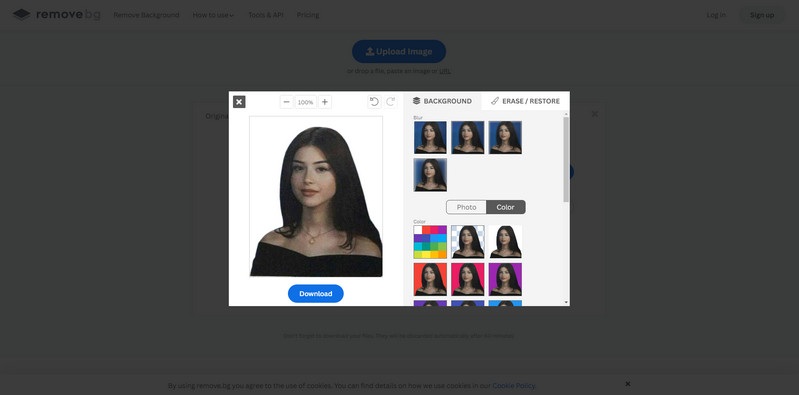 Pros:
Exceptional accuracy in background removal
Free download of processed images without watermark
Developer-friendly with API integration
Cons:
Limited editing features beyond background removal
---
3. Canva - Where Design Meets Background Transformation
Canva is a versatile graphic design and photo editing tool that empowers users to change background colors to white with ease. To get started, simply upload your image to the platform and select the Background option from the menu. From there, you can choose the Color option and select white as your desired background color. It also provides an extensive template library, collaborative features, and intuitive background removal tools, making it a go-to choice for both creative professionals and beginners.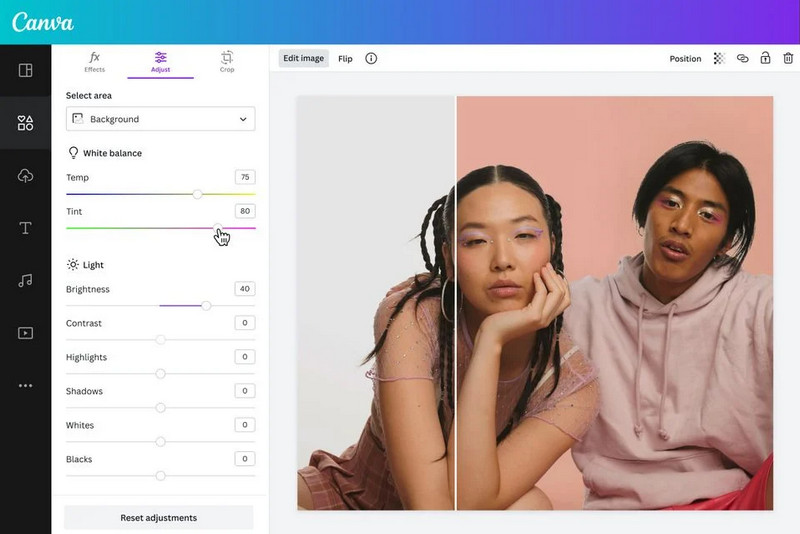 Pros:
Diverse design and editing options for creative freedom
Collaboration-friendly features suitable for team projects
An extensive template library for various design requirements
Cons:
The utilization of the background remover requires a subscription to the pro version
---
4. Fotor - All-in-One Editing with Background Mastery
Fotor is a comprehensive online photo editing tool that smoothly integrates background color alteration with a wide range of in-depth editing features. While providing a suite of editing options, Fotor guarantees that replacing backgrounds, including the creation of white backgrounds, is easily achievable. Fotor simplifies the process of changing background colors, making it user-friendly for individuals with different levels of expertise. Besides its background transformation capabilities, Fotor offers essential editing tools like cropping, filters, and retouching to enhance your photos.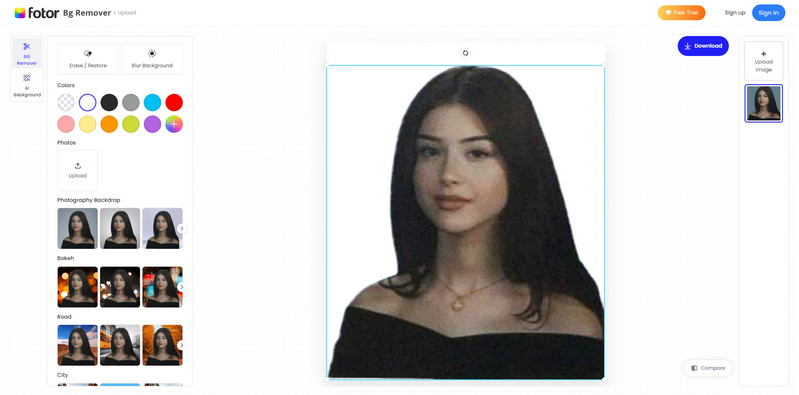 Pros:
A comprehensive suite of photo editing capabilities
An easy-to-navigate and user-friendly interface
Additional features such as collage creation and design templates
Cons:
Certain advanced editing features are available exclusively through the paid version
---
5. Clipping Magic - Precision Meets Real-Time Preview
Clipping Magic's strength lies in its real-time preview, allowing users to instantly preview the results and fine-tune the areas that may not meet their satisfaction. Whether you're aiming for a transparent background or a solid color like white, Clipping Magic handles the task efficiently. Its intuitive interface makes it accessible to users with varying levels of experience. While it may not offer an extensive suite of advanced photo editing features, Clipping Magic shines when it comes to precision and ease of use in background color transformations.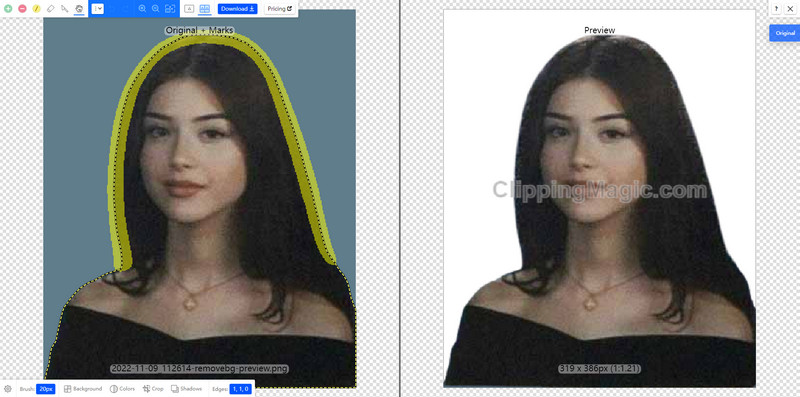 Pros:
Exceptional precision in background removal
Real-time preview for rapid adjustments
User-friendly interface for a streamlined editing experience
Cons:
Free version comes with watermark
---
Part 2: Best Photo Editor Change Background Color to White for Desktop - AVCLabs PhotoPro AI
When it comes to desktop photo editing and achieving that pristine white background, AVCLabs PhotoPro AI emerges as a powerful contender. The AI Matting function in AVCLabs PhotoPro AI supports one-click matting of portraits or main objects in the picture, and supports setting the background of objects. You can change the background color to white or customize the picture background. The tool uses AI to detect the subject of your image and remove the background without any manual intervention.
Key Features of AVCLabs PhotoPro AI
Utilizes advanced AI algorithms for automatic background detection and removal
Change background color or customize background with one click
Delivers exceptional accuracy in distinguishing subject from background
Offers multiple selection tools to precisely refine background removal results
Various photo editing tools for photo enhancement, coloring, color correction and more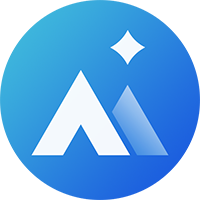 ---
Steps to Change Background to White with AVCLabs PhotoPro AI:
Step 1: Install & Launch
Download and install AVCLabs PhotoPro AI on your PC or Mac, and launch it.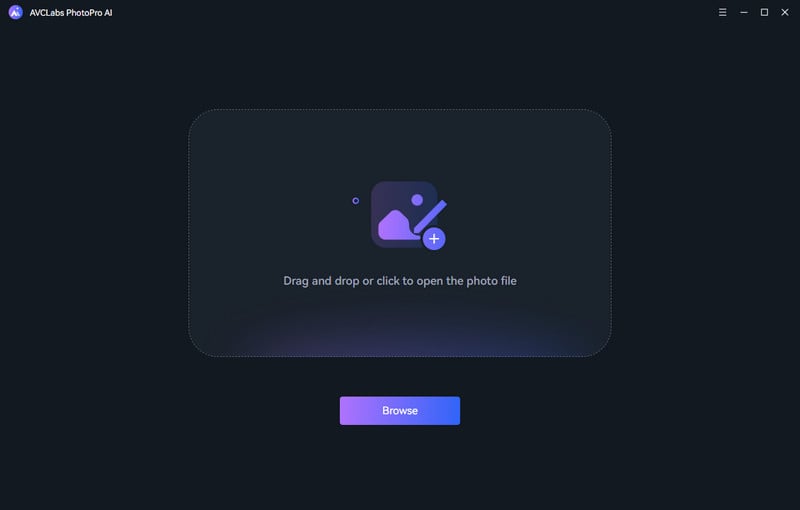 Step 2: Upload Your Photo
You can drag and drop the image to the program and you can also click the "Browse" button to explore and open the photo in the program.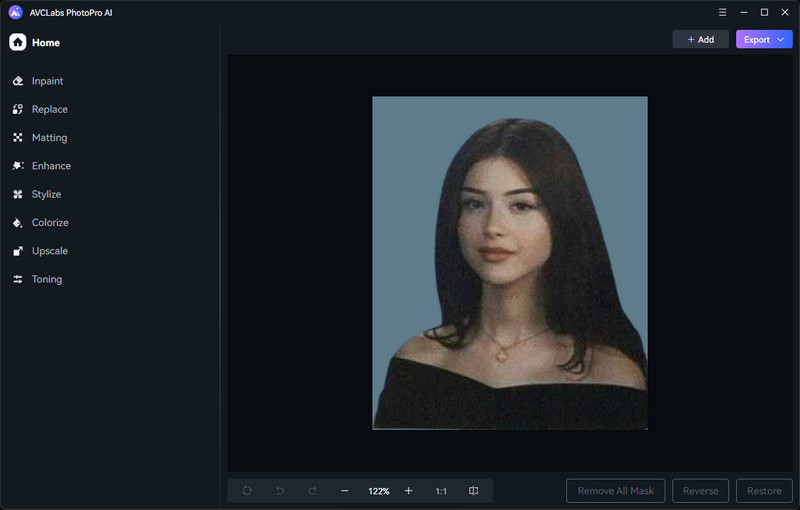 Step 3: Use of Selection Tools
The left side of the program provides a variety of selection tools, in order to accurately separate the background, here we recommend using the foreground selection tool or object selection tool.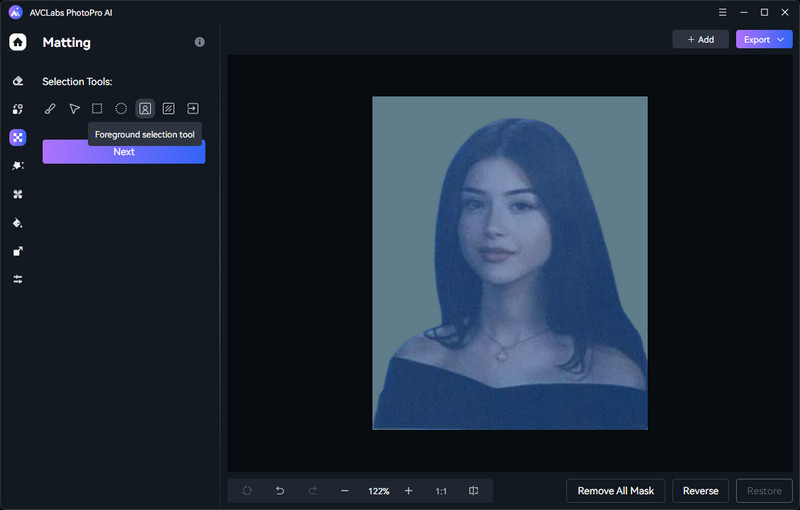 Step 4: Apply AI Matting and Change Background Color to White
Click "Matting" and you will see that the background of the picture is automatically removed. Then you can choose the image background color here, or customize the image background.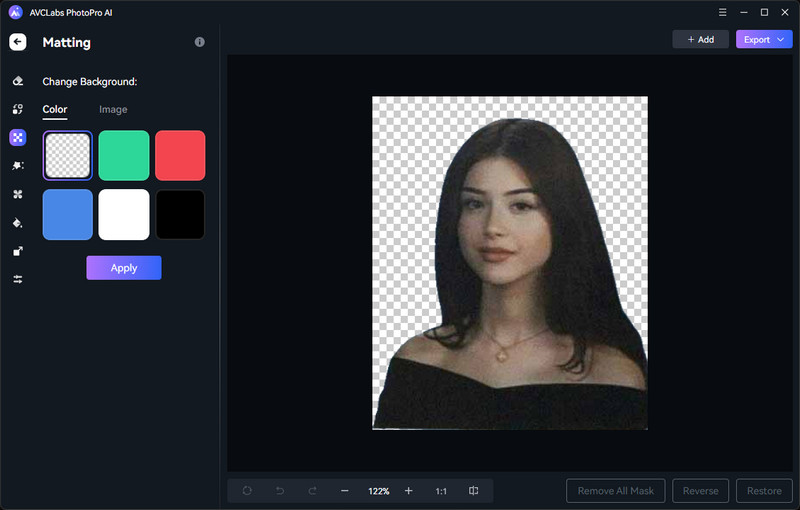 Step 5: Enhance Your Photo
If you want to make your pictures look better, then don't miss the Enhance AI function of AVCLabs PhotoPro AI. Elevate the overall picture quality and refine facial attributes effortlessly with a single click.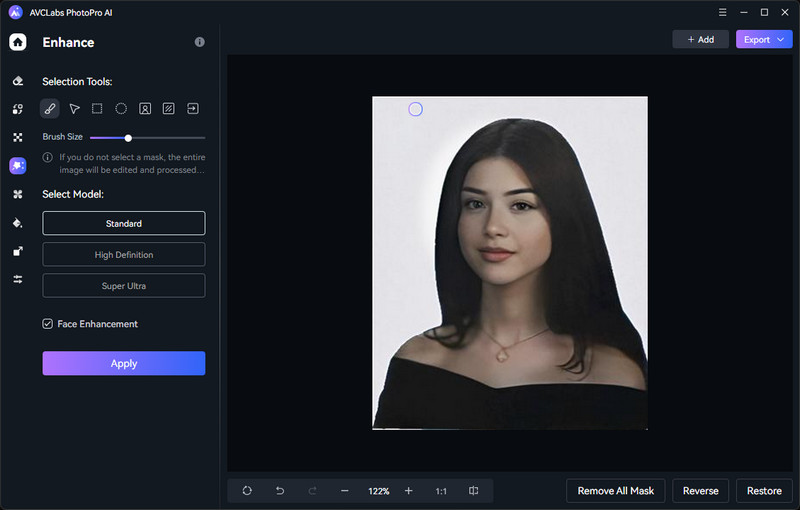 ---
Video Tutorial: Remove Image Background with AI
---
Part 3: Conclusion
Changing the background color of an image is an important task for many photographers and designers. Whether you are looking to remove the background entirely or replace it with a different color, there are many online photo editors that can help you achieve your desired result. By using one of the top 5 online photo editors we have outlined in this article, you can easily change the background color of your images to white and create professional-looking designs. As for desktop editing, AVCLabs PhotoPro AI stands out with its AI matting and background customization.
---
Related Articles