Best Free Photo Sharpening Software in 2023: How to Sharpen Blurry Photos for Free
Sharpening is a post-processing technique in digital photography that enhances clarity and sharpness by bringing out finer details and making edges more distinct. It improves visual acuity, corrects softness, and enhances text and graphics in images. When used judiciously, sharpening makes images more appealing and prepares them for printing.
As the demand for photo editing software rises, the search for the best free photo sharpening tools has intensified in 2023. In this article, we will explore the top five free photo sharpening software available, comparing their features, user-friendliness, and potential to transform your photography experience.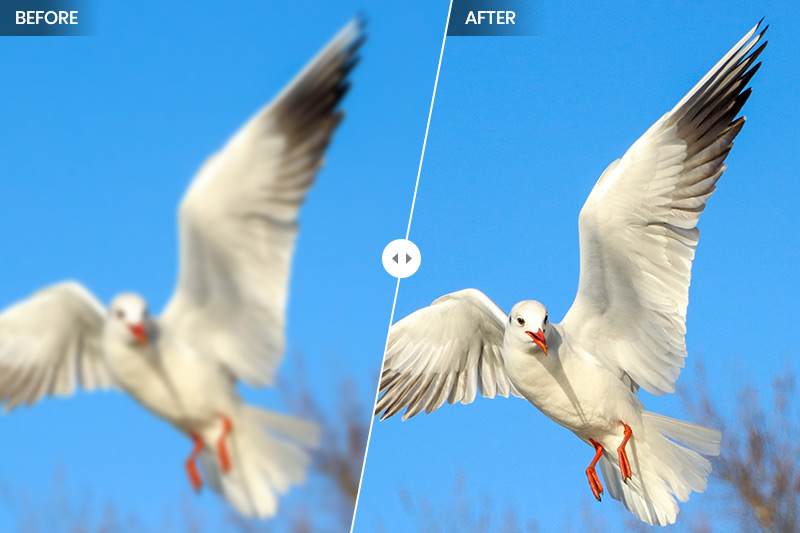 ---
Part 1: How to Choose the Best Photo Sharpening Software?
Before diving into the list of the best free photo sharpening software, it's essential to understand the factors that make a tool stand out from the rest. Here are some considerations to help you choose the best sharpening software for your needs:
Research Different Software Tools: Start by researching the available image sharpening software tools. There are various options, ranging from standalone applications to plugins for popular photo editing software like AVCLabs PhotoPro AI or Photoshop. Look for reviews and comparisons to understand their features, user-friendliness, and effectiveness.
Ease of Use: Choose an image sharpener that suits your level of expertise. Some software might have complex settings that require more advanced knowledge, while others provide simple and intuitive interfaces suitable for beginners.
Compatibility: Ensure the image sharpener is compatible with your operating system and your preferred photo editing software if you plan to use it as a plugin. Check for updates and support to ensure it will continue to work with future versions.
Output Quality: Pay attention to the quality of the sharpening results. Look for software that maintains image details and doesn't introduce artifacts or noise. High-quality sharpening should enhance the image without making it look unnatural.
Trial Versions: Many image sharpening software tools offer free trial versions. Take advantage of these trials to test the software and see how well it works with your images. This will give you a better idea of whether it meets your requirements before making a purchase.
Speed and Performance: Consider the processing speed and performance of the software, especially if you work with large image files. Some tools might be faster and more efficient than others.
Customer Support: Check for customer support options in case you encounter any issues or have questions about the software.
Price: While price is an important factor, don't solely base your decision on cost. Consider the value the software provides and how well it meets your specific needs.
---
Part 2: Best Free Photo Sharpening Software in 2023
Popular image sharpening software includes AVCLabs PhotoPro AI, Adobe Photoshop, Topaz Sharpen AI and so on. Remember, the "best" image sharpener may vary depending on your personal preferences, workflow, and the specific types of photos you work with. Don't be afraid to try multiple options to find the one that best suits your style and requirements.
1. AVCLabs PhotoPro AI (Free with Watermark)
AVCLabs PhotoPro AI is a groundbreaking photo editing software that harnesses the power of Artificial Intelligence (AI) to revolutionize digital photography. With its intuitive user interface and advanced AI algorithms, PhotoPro AI enables effortless image enhancement, including sharpening, color enhancement, retouching, and creative effects. The software's AI-driven features automatically analyze and optimize each image, producing professional-grade results with ease. Its cross-platform compatibility and dedicated customer support ensure a seamless and accessible experience for users across different devices.
Key Features of AVCLabs PhotoPro AI
Enhance image sharpness and improve overall clarity
Reduce unwanted noise and graininess in photos
Upscale photos up to 3x, 4x without losing quality
Increase image resolution without sacrificing quality
Colorize B&W photos to make it come to life again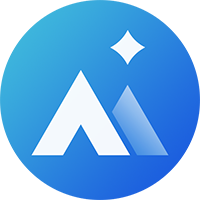 Pros:
Utilizes AI technology for stunning results
Comparison view for before-and-after analysis
Multiple AI models and selection tools for precise editing
Cons:
May require specific computer configurations for optimal performance
Free trial includes watermarked output, limiting full testing
Follow these detailed steps to use it:
Step 1: Download and Install
Begin by downloading and installing AVCLabs PhotoPro AI on your computer. Then launch the software and familiarize yourself with its user-friendly interface.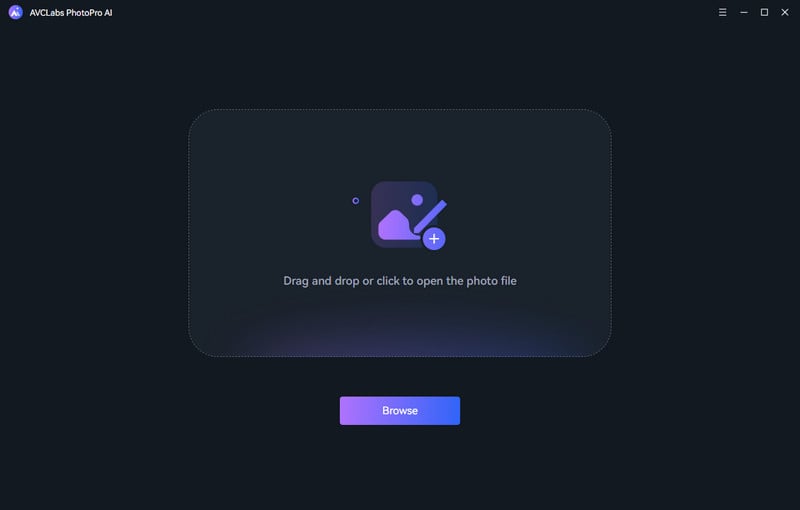 Step 2: Importing Blurry Images
Import your images into AVCLabs PhotoPro AI. You can choose to import photos from your folder, or drag the photo directly into the program.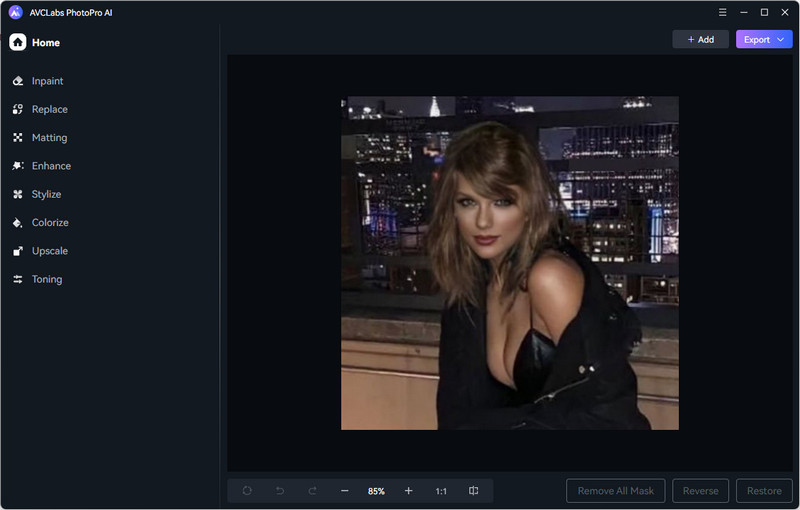 Step 3: Use Selection Tools
The multiple selection tools on the left side of the program come in handy if you only want to sharpen parts of the image that are blurry. Choose a selection tool according to your needs, and then cover the blurred places in the picture. If you need to sharpen the whole image, just skip this step.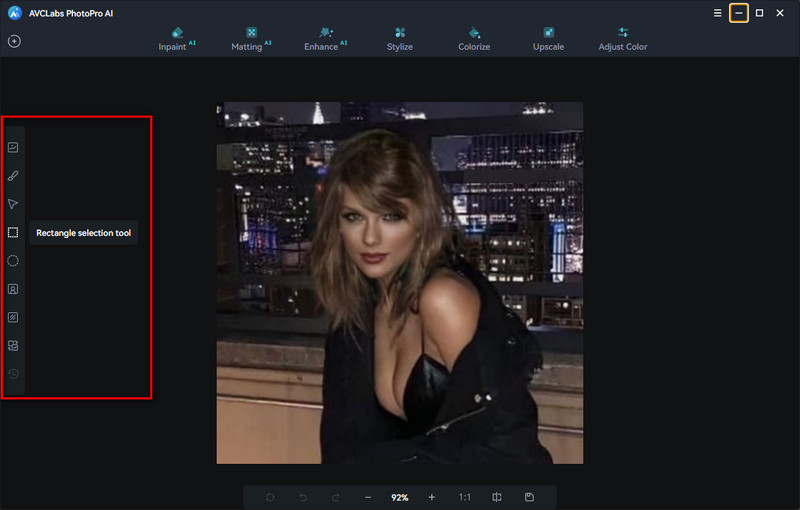 Step 4: Enhance Blurry Photo
To sharpen blurry photo, select Enhance in the toolbar above the program, then choose the level of improvement according to your specific requirements. If you encounter extremely blurred portraits, we recommend turning on face enhancement.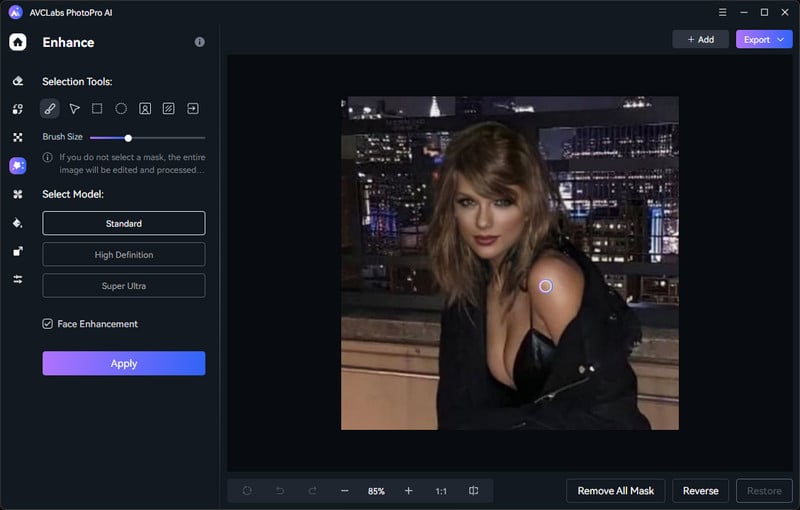 Step 5: Preview and Save
Click "Apply", and then you can drag the vertical bar left and right to see the contrast before and after sharpen. If you are satisfied with the effect, just click save, and it will be automatically saved to your corresponding folder.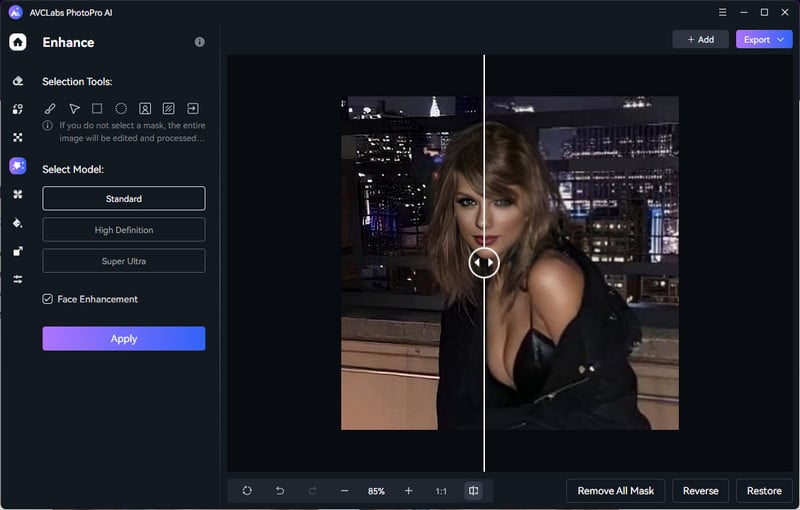 ---
2. Adobe Photoshop (7-day free trial)
Adobe Photoshop is the industry-leading photo editing software renowned for its exceptional sharpening capabilities. With an array of tools and a user-friendly interface, it caters to all skill levels, allowing precise control over image sharpening. Beginners benefit from one-click presets, while advanced users can fine-tune effects with adjustable sliders and masks. The non-destructive editing ensures original image preservation, while the Smart Sharpen filter intelligently enhances images, minimizing noise and maximizing details. Seamless integration with Adobe Creative Cloud apps and additional sharpening options, like Unsharp Mask and High Pass filters, makes Photoshop the go-to choice for photographers and artists seeking unparalleled clarity and creativity in their work.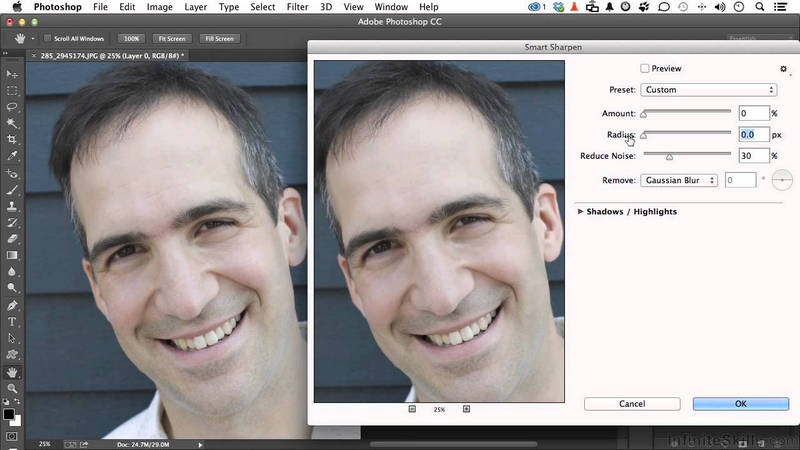 Features:
Customize the interface and workspace layout
Allows non-destructive editing and precise adjustments by working with multiple layers and masks
Various tools for accurately selecting and modifying specific parts of an image
Allows non-destructive transformations and adjustments that can be modified later without losing image quality
Seamlessly integrates with other Adobe Creative Cloud applications for smooth workflow and file sharing
Pros:
The industry standard for image editing and manipulation
Offers a broad range of features beyond sharpening
Compatible with numerous plugins
Cons:
Steeper learning curve for beginners
Can be demanding on computer resources, especially for large files
Requires a subscription-based model for full access to Adobe Creative Cloud
---
3. Topaz Labs Sharpen AI (30-day free trial)
Topaz Labs Sharpen AI is a cutting-edge photo editing software, leveraging advanced AI algorithms to elevate image sharpness and clarity. The software's targeted sharpening eliminates artifacts and noise while preserving natural details, making it perfect for restoring blurry shots or enhancing digital captures. Real-time previews and customizable settings ensure precise adjustments for optimal output. Sharpen AI seamlessly integrates with other Topaz Labs applications, providing a comprehensive editing ecosystem to cater to diverse artistic styles.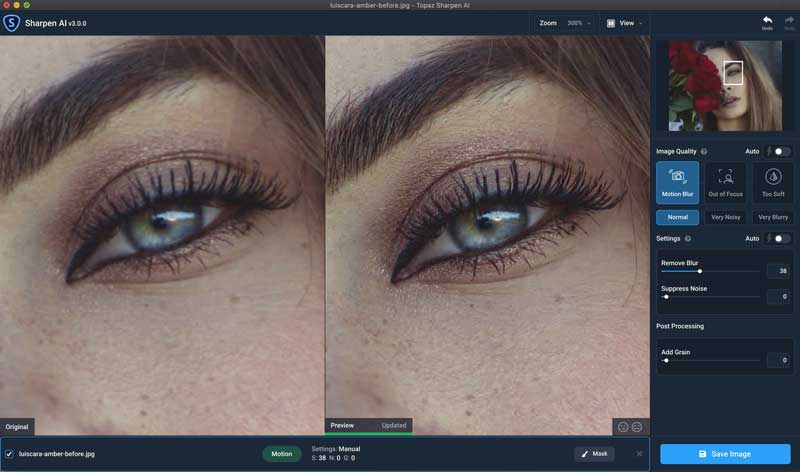 Features:
AI-based tools successfully deal with blurry and details
Offers versatile image sharpening tools with various modes based on image requirements
Offers "Sharpen," "Stabilize," and "Focus" modes for addressing different types of blurriness and enhancing image sharpness
Provides masking capabilities to apply sharpening selectively to specific areas of the image
Available as both a standalone application and a plugin for various photo editing software
Pros:
User-friendly interface, suitable for users of all skill levels
Offers multiple modes for various image sharpening needs
Supports batch processing for efficient editing
Cons:
Relatively expensive compared to some other alternatives
High computer graphics card requirements may limit usage on older or less powerful systems
---
4. Luminar (7-day free trial)
Luminar, an image editing software with a plethora of cool filters and effects, is a valuable addition to any photo enthusiast's toolkit. Its sharpening function offers three effective ways to enhance digital photographs. Utilize the classic Sharpening filter to improve edges or explore other filters like Dehalo for halo removal, Clarity to enhance edge contrast, and Structure and Microstructure to restore intricate details. With Luminar's diverse sharpening tools and creative filters, photographers can effortlessly achieve stunning results in their images.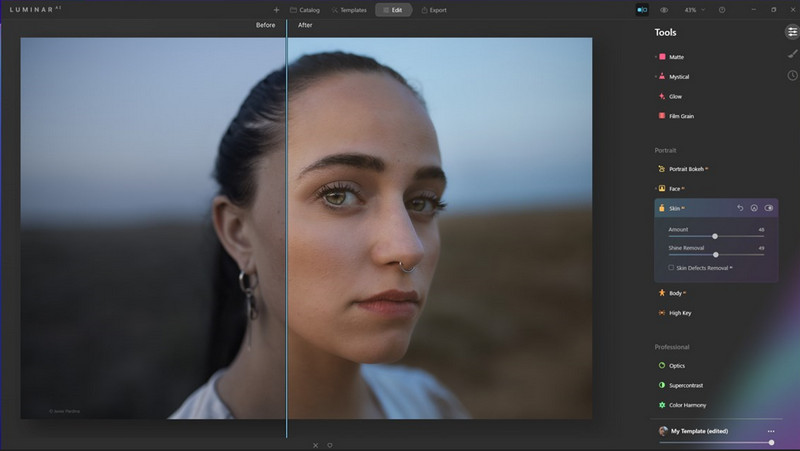 Features:
Dozens of filters and effects to enhance and improve picture details
Offers a variety of tools to sharpen images
AI Structure automatically enhances detail and improves clarity
The combination of automatic and manual makes photo editing more efficient
Available as both a standalone application and a plugin for various photo editing software
Pros:
Novice-friendly and easy to use
Available as a plugin for Adobe and Apple products, expanding compatibility
Offers numerous creative filters for artistic enhancement
Cons:
Some users have reported speed and reliability issues
May not be as effective on extremely blurry photos compared to specialized sharpening software
---
5. ON1 Resize (30-day free trial)
ON1 Resize offers photographers and artists powerful sharpening tools within its image enhancement arsenal. With precision and control, users can bring out the finest details in their work, ensuring optimal clarity and visual impact, regardless of the resizing process. The software's intelligent algorithms minimize artifacts and noise while preserving the image's natural look. Whether upscaling or downscaling, ON1 Resize's sharpening features deliver professional-grade results, making it an indispensable tool for refining and perfecting images in any creative project.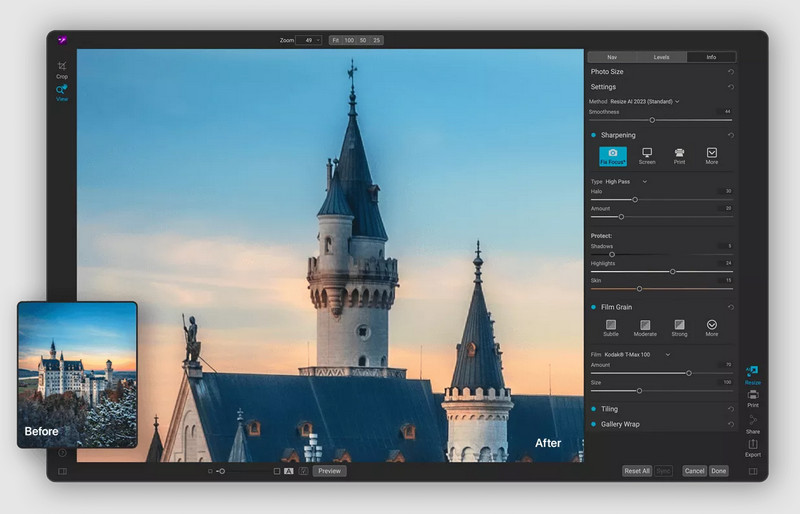 Features:
Offers tools to upscale images without losing detail or introducing artifacts
Provides various printing options, including standard print sizes and custom dimensions
Includes tools for sharpening resized images and reducing noise
The combination of automatic and manual makes photo editing more efficient
Offers presets for quick resizing, and the ability to create and save custom settings for future use
Pros:
Provides a range of choices and options for prints
Compatible as a plugin for Adobe Photoshop and Capture One, enhancing workflow flexibility
Cons:
Some users may find limited editing capabilities beyond sharpening
Takes a longer processing time for each image compared to other software
---
Part 3: Conclusion
In conclusion, choosing the best free photo sharpening software in 2023 depends on individual preferences, workflow, and the specific types of images being edited. Image sharpening is a vital step in digital photography, enhancing image clarity, and preparing photos for various purposes, including printing and digital display. The review of top free photo sharpening software, such as AVCLabs PhotoPro AI, Adobe Photoshop, Topaz Labs Sharpen AI, Luminar and ON1 Resize, provides a comprehensive insight into their features, pros, and cons.
Each software offers unique capabilities, user interfaces, and editing experiences. Ultimately, the "best" software choice varies depending on your editing requirements and preferences. By considering factors like ease of use, output quality, trial versions, and speed, you can make an informed decision to elevate your photography experience and produce stunning, sharp, and captivating images. Embrace the free trial versions to explore these powerful tools and unlock your creative potential in the world of digital photography. Happy sharpening!
---
Related Articles