AI Video Upscaling: Upscale 360° Video to 4K/8K for Free
"Is there any way to upscale 360° Video from YT/WebXR?"
Most of the 360° Videos available on YouTube or via WebXR are looked terribly pixelated when viewed. There are so many interesting VR experiences but the resolution makes them so blurry that it hurts. The blurry is caused by a great deal of the issues is that the cameras cannot capture enough detail at a distance and most only record at a max of 30fps. Is there any way to make them look better? Luckily, there is an AI solution - AVCLabs Video Enhancer AI for you to upscale 360° Video to 4K, 8K.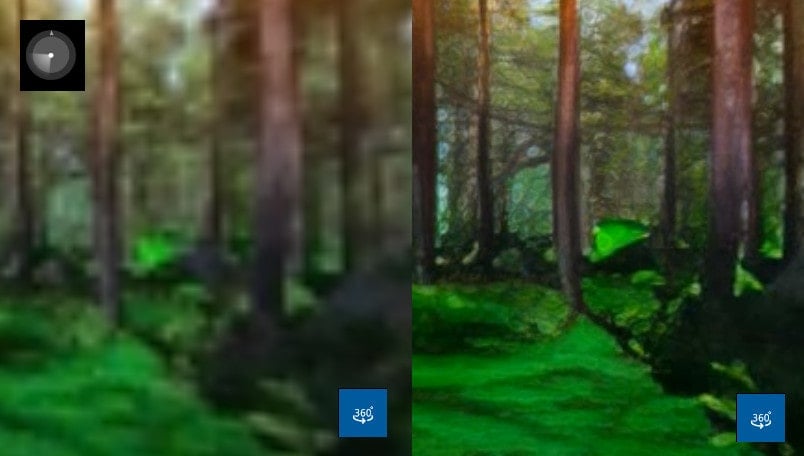 ---
Part 1: What Is 360° Video
The 360° Video, 360-degree videos, also known as surround video, immersive videos or spherical videos, are video recordings where a view in every direction is recorded at the same time. Most of these videos are filmed with standard cameras that capture everything in the direction in which they're pointed. Once they're uploaded to a streaming website like YouTube, the steps for watching them are usually pretty simple: click the play button, sit back, and enjoy.
However, there's a newer technology that's changing these standards: 360° video. Unlike the videos described above, 360° video is recorded in all directions, giving you a complete 360-degree view. While watching these videos, you're able to control the viewing direction and watch the video from whatever perspective you'd like.
---
Part 2: How Do I Watch 360° Video
360° videos are currently able to be uploaded to YouTube and Facebook and can be viewed on both computers and smartphones.
To watch a 360° video on a computer, simply click Play to start the video as you normally would. While it's playing, you can then click and drag anywhere on the video screen to change the viewing direction.
When using your smartphone to watch 360° videos, you don't even need to touch the screen. Simply move your phone to look around. However, you will need to use either the YouTube or Facebook app. If you try viewing them in your web browser, you won't be able to change the viewing direction.
---
Part 3: How to Upscale 360° Video to 4K/8K with AVCLabs Video Enhancer AI
As mentioned at the beginning, most 360° videos look pixelated or blurry. And an AI video enhancer can clarify the movie and remove the blur. By raising the bit rate of the video, it is possible to slightly increase the visual quality. However, raising the bit rate of movies with resolution upscaled does not significantly improve their image quality or make the video clearer.
The good news is that upscaling software based on artificial intelligence technology has been developed, making it possible to increase the picture quality of DVDs as well as lower-quality movies or videos.
There are so many AI Upscaling software, while the enhanced results are different accordingly, which mostly depends on the machine-learning and trained models of Articular Intelligent. And AVCLabs Video Enhancer AI is applied with the top-level AI models.
AVCLabs Video Enhancer AI is a powerful tool to improve the video quality, whether the videos were taken from your old camera, old mobile, or other devices a long time ago. This automatic AI video upscaling and enhancing tool can upscale the movie easily and boost the video quality to a high level. With AVCLabs Video Enhancer AI, you can get the low-resolution videos to high-resolution and to be improved automatically with a few clicks, without too much effort on unfamiliar things or skills.
Key Features of AVCLabs Video Enhancer AI
AI Upscale video to HD, 4K and even 8K
Enhance video quality with multi-frame
Remove noise to make the video clearer
Recover and enhance facial details with AI
Colorize B&W videos to bring them to life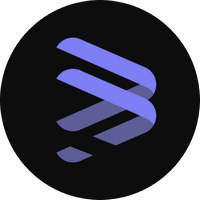 Step 1: Download and Install AVCLabs Video Enhancer AI
At first, please download and install the AVCLabs Video Enhancer AI program on your computer. Strongly recommend a high dedicated graphics card (NVIDIA GTX 1050 Ti and upper) for GPU acceleration when processing the videos efficiently. To know more about the system requirement, please refer to the Tech Spec page to get to know the system and hardware requirements of AVCLabs Video Enhancer AI.
Step 2: Run the Program and Add the Source Video
After installing, launch Video Enhancer AI and you will see the intuitive interface shown below.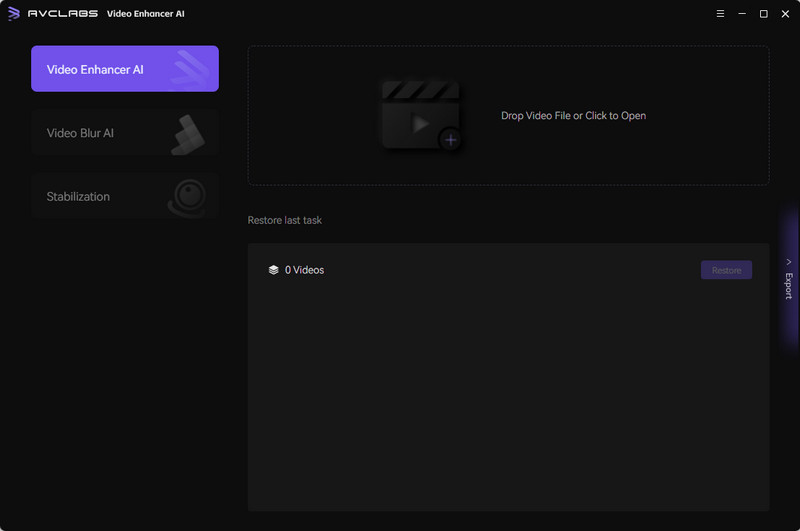 You can drag and drop the video file to the square area to open the video in the program. Also, you can click on the "Browse" button to upload them to add the source video.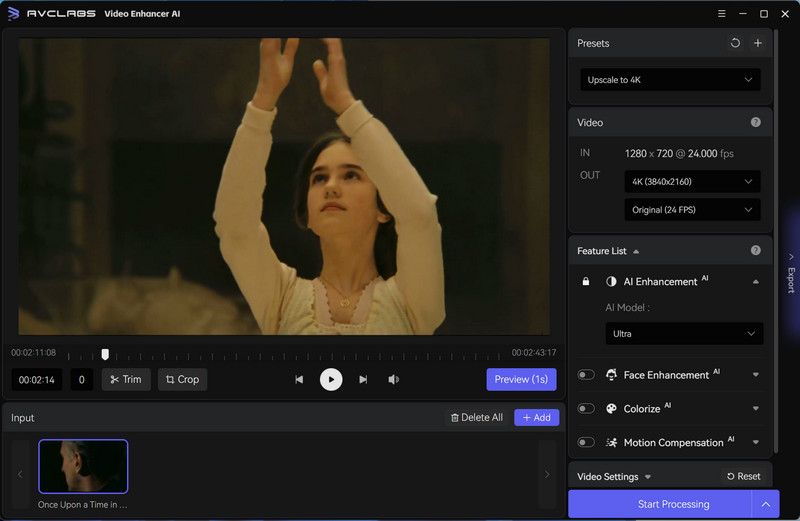 Step 3: Select Targeted AI Features
After loading the video files, you could view setting options on the right panel. Here you can choose the appropriate AI feature according to your need. You can improve video quality with more than one feature at the same time, for example, upscale videos to 4k or 8K and colorize them.
Note: The video resolution affects video size and speed. So please choose a suitable resolution according to your needs.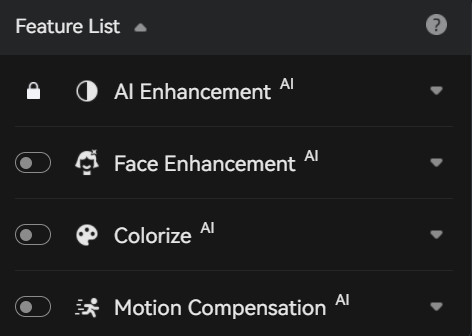 Additionally, you are allowed to select from seven preset options in the Presets section.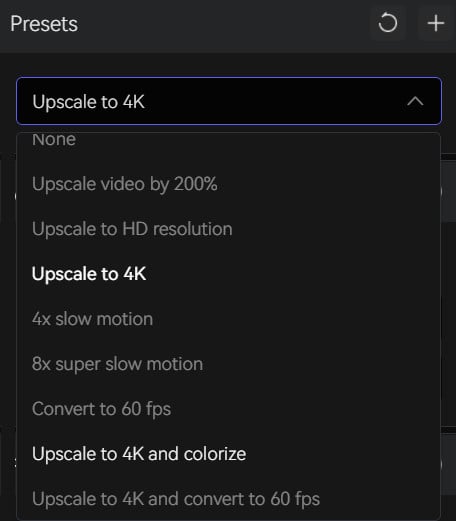 Step 4: Configure Output and Video Settings
Video Settings: manually adjust the brightness, saturation, and contrast of your videos to enhance the visual quality. Or you can also crop to fill the frame and deinterlace.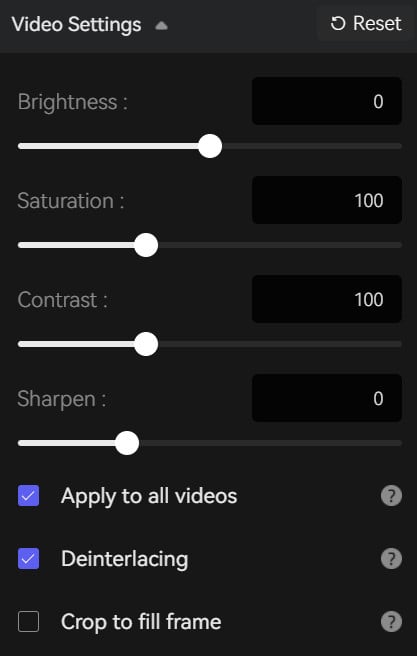 Output Settings: set the output video format(MKV, MP4, AVI, MOV, WEBM), the encoder (H.264, H.265, VP9 Good, VP9 Best, AV1), the bitrate, audio settings, as well as the output path.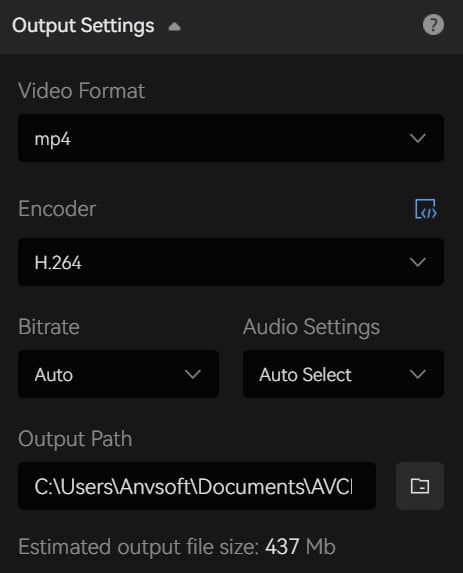 Step 5: Start Upscaling 360° Video to 4K, 8k with AI
After the simple settings, click on the Start Processing button. The program will start to change a low-resolution video to high resolution. On the processing interface, you can preview the original and processed video, progress bar, processing time and the use of GPU.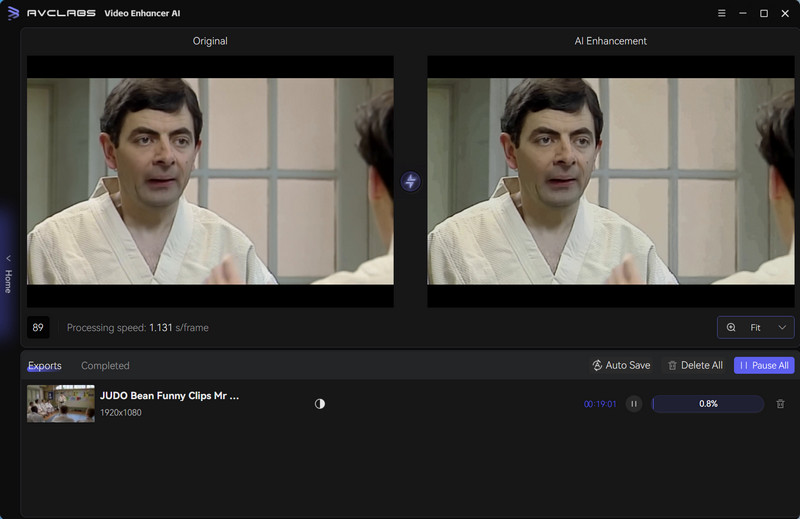 After the processing progress is completed, you can click the button to open the video directory and check the output video. With this AI-based video enhancer, you can get better video quality while upscaling the video resolution to a higher one.
---
Video Tutorial: Upscale 360° Video to 4K/8K with AVCLabs Video Enhancer AI
---
Conclusion
In conclusion, understanding what 360° video is and how to watch it easily and with the highest quality can transform the viewing experience of content creators around the world. Now that you know how to upscale your 360° videos using AVCLabs Video Enhancer AI, you can take your viewer's entertainment experience to another level. After all, pictures tend to be worth a thousand words, so just imagine what a 4K/8K resolution video can do! Spread the word about this amazing software and use it yourself - it will definitely give you something to talk about for years to come. Thank you for reading; we hope this tutorial was informative and inspiring for anyone interested in creating or watching 360° videos!
---
Related Articles