Best Video Resolution Upscaler to Improve the Resolution of Your Old Low-res Videos
"How can I increase the resolution of an old video?"
Wondering how to improve the resolution of old, low-res, blurry video? Here is the best video quality enhancer that highly recommended to make your old videos sharper than ever.
When talking about how to improve the resolution of an old video effectively, we normally seek the help of traditional video enhancer tools. Some of us got the satisfied result while some did not. Now there is a new choice -- AVCLabs Video Enhancer AI. Will it be a better alternative? This article will introduce both the traditional way and the AI method to improve the resolution of old, low-res, blurry videos and make your old videos sharper than ever. Just keep reading.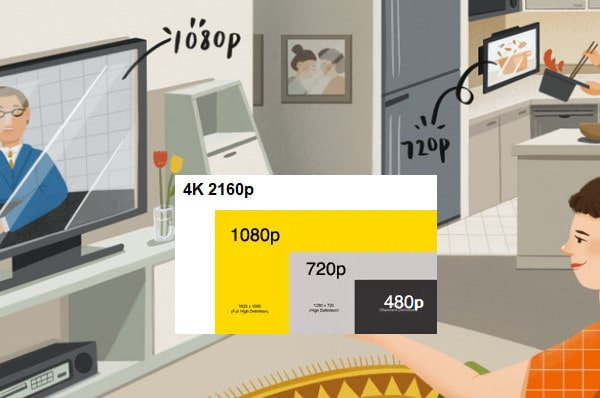 ---
Part 1: Why Should You Use A Video Resolution Upscaler?
Are you looking for a way to get the most out of your video content? If so, then using a Video Resolution Upscaler is an excellent solution. This tool can help you improve the quality and clarity of your videos by increasing their resolution. With this technology, even low-resolution videos can be upscaled to look as sharp as high-definition ones. Not only that, but it also allows you to adjust the brightness and contrast levels of the image in order to achieve optimal visual results. So if you're looking for a way to make sure that your videos are seen at their best, then investing in a Video Resolution Upscaler could be just what you need!For anyone who wants to get the most out of their video content, a Video Resolution Upscaler is an invaluable tool. This technology allows you to increase the resolution of any video, regardless of its original quality. With this upscaler, even low-resolution videos can be transformed into clear and sharp high-definition images. Additionally, it also provides users with the ability to adjust brightness and contrast levels for optimal visual results. Investing in a Video Resolution Upscaler is a great way to ensure that your videos are seen at their best!
---
Part 2: How to Improve the Resolution of Old Low-res Video with AVCLabs Video Enhancer AI
With the help of an AI Video Enhancer, AVCLabs Video Enhancer AI, you can automatically enhance the video quality when increasing the video resolution. AVCLabs Video Enhancer AI is aimed to help users upscale low resolution videos from 480p, 720p to 1080p, 4K, even up to 8k. Additionally, it enables users to remove video noise and video blur and adjusts video brightness, contrast, and saturation in an ideal balance. No professional video editing skills are required.
Key Features of AVCLabs Video Enhancer AI
AI Upscale video to HD, 4K and even 8K
Enhance video quality with multi-frame
Remove noise to make the video clearer
Recover and enhance facial details with AI
Colorize B&W videos to bring them to life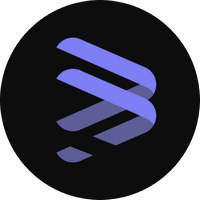 Detailed Steps to Improve the Resolution of Old Videos
Step 1: Download and Install AVCLabs Video Enhancer AI
Firstly, please download and install AVCLabs Video Enhancer AI program on your computer. And high-end dedicated graphics cards (NVIDIA GTX 1650 and upper) are recommended strongly for GPU acceleration when processing the videos with high efficiency and saving time. To know more about the system requirement, please refer to the Tech Spec page to get to know the system and hardware requirements of AVCLabs Video Enhancer AI.
Step 2: Run the Program and Add Source Video
After installing, launch AVCLabs Video Enhancer AI and you will see the very simple and clean interface.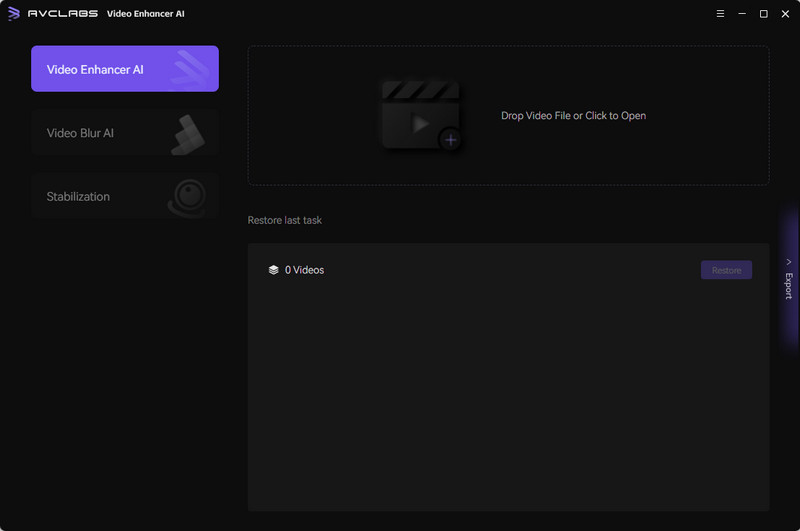 You can drag and drop the video file to the square area to open the video in the program. Or click on the Browse button to add the your old, low-res or blurry video.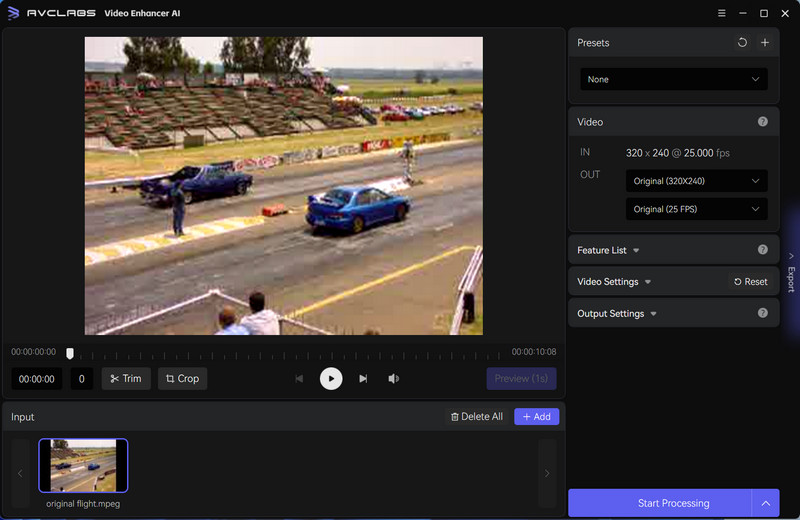 Step 3: Choose An AI Model and the Resolution
After importing the source video, you could view the options to upscale and enhance your video resolution and quality in the right panel of the application. You can directly go to the Presets section and set the Upscale to HD resolution or Upscale to 4K as the output resolution without changing the aspect ratio. There are 8 preset pre-configured options that you can use right away. What's more, you can crop the video to change the resolution to output video for TikTok and YouTube shorts.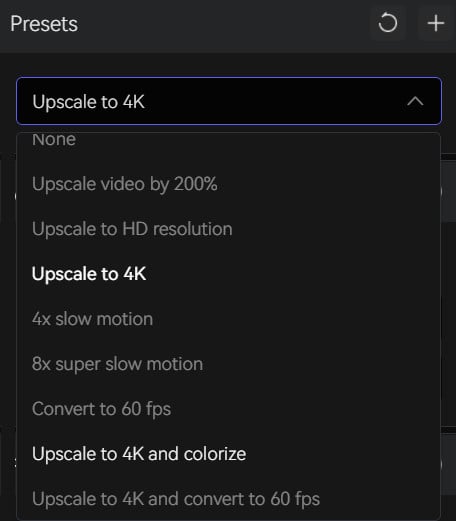 Step 4: Start Increasing the Resolution of Your Old Video with AI
After the simple settings, click on the Start Processing. The program will start to upscale a low-resolution video to high resolution. On the processing interface, you can preview the original and processed video, progress bar, processing time, etc.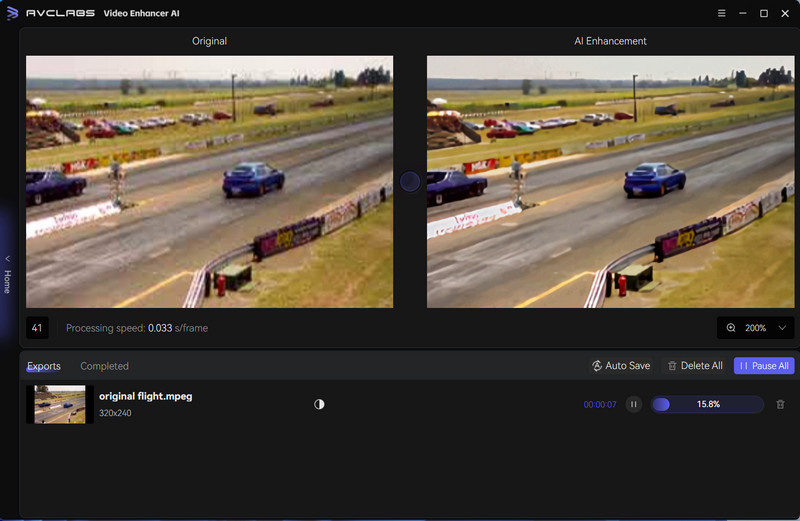 ---
Part 3: Traditional Tools to Improve the Resolution of Video without Using AI Technology
The following are 5 outstanding video enhancers tools to improve low-resolution videos without applying AI technology.
3.1 Any Video Converter Free
Any Video Converter Free is an easy-to-use free video converter software program that supports over 100 input video formats. Convert nearly any file to a variety of high-definition output formats that run on Apple, Android, Windows, and other portable devices." -- By Lifewire Editor
It gets a 4.9/5 rating on the Download site. This tool enables you to configure audio and video settings when it comes to the codec, bit rate, frame rate, encode pass, sample frequency rate, and others so as to improve the video quality.
3.2 Filmora Video Editor
Filmora can enhance your video with stabilization, brightness, contrast, tint, and saturation controls. There are also plenty of overlays, motion graphics, and title templates. A free version is available, but it leaves a watermark on your content and doesn't give you access to the app's vast library of effects through the store. With Filmora, you can increase and convert the video resolution on Windows and Mac computers.
---
3.3 PowerDirector
Features include multi-track timeline editing, an effects editor, support for blue screen and green screen with chroma key editing, voiceover tools, and abundant effects. It is only available for Android, which might be one of the best apps available on Android devices. On the producing video page, you can change the resolution from SD to Ultra HD(4K)* and enhance the quality of the output video using TrueTheater.
---
3.4 Avidemux
Avidemux is a free, open-source video editing and processing app. It is one of the best free video editors for a Mac. It can help you increase video resolutions without having to completely re-encode your videos.
If you want to make your video's quality better, you can make use of the software's stabilization tool and its video resolution converter. It lets you upgrade regular videos into high-definition resolution. The app supports FLV, MKV, AVI, WMV, MOV, OGM, MPEG, MP4, and more.
---
3.5 Pinnacle Studio Pro
Pinnacle has been producing video editing apps for a long time. The iOS version isn't as packed full of features as the desktop version, but you'll still have access to speed and transition controls, individual frame editing, effects such as picture-in-picture and pan-and-zoom, and an audio editor. With Pinnacle Studio Pro, you are able to increase the Horizontal and Vertical percentage of the video to change the video resolution you want.
---
Conclusion
The above are all the famous video tools in video editing and optimizing. They all have got over 100 million downloads and an Editor's Choice. But comparing with the output result with AI technology, absolutely the video enhanced with AI has better lighting, denoising, clearer, brightness adjustments, etc. That means better video quality after increasing the resolution of your old, low-res videos. The AI-based video enhancer, such as AVCLabs Video Enhancer AI, will let you get better video quality while upscaling the video resolution. Feel free to download it and have a free trial to enjoy amazing features.
---
Related Articles