9 Best Video Enhancer Apps for Different Devices in 2023 [Free & Paid]
Video quality is as important as the audio quality of your favorite songs. A video with poor quality will look grainy, blurry, and unpleasing to the eye. To get a crisper and cleaner image, you will need an app that can enhance video quality. Fortunately, there are several apps for that. If you want to know which is the best video enhancer app out there right now, keep reading. We'll tell you everything you need to know about these apps, their pros and cons, and their features.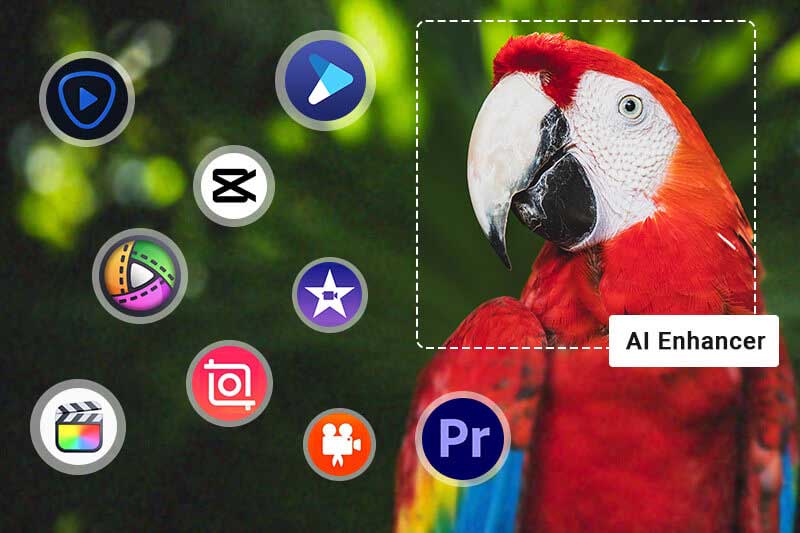 ---
Part 1: What is a Video Enhancer
A video enhancer is an app that can enhance video quality. It can improve the clarity of the video, the brightness and contrast, and the audio of the video. There are many ways to enhance video quality, such as adjusting color, brightness, and contrast, manually adjusting the video settings, or using automatic video enhancers.
There are many reasons why you would use a video enhancer app. Maybe you want a clearer and crisper picture, like when you're watching a sports event. Or you want to zoom in on a specific section of the video. Video enhancers can make it easier to watch videos and make them more enjoyable.
---
Part 2: Best 3 AI-based Video Enhancer App for Desktop
2.1 AVCLabs Video Enhancer AI
Compatibility: Windows 11/10/7 (64bit) & Mac OS 10.15 and above using Apple M1 Chip
Price: $39.95/Month, $119.95/Year, $299.90/Lifetime (Free to Update and Upgrade)
AVCLabs Video Enhancer AI is a video enhancer powered by artificial intelligence. AVCLabs uses state-of-the-art machine learning algorithms to automatically improve video quality. It can upscale SD and HD videos to 4K, stabilize shaky footage, remove noise and artifacts. AVCLabs Video Enhancer AI is perfect for anyone who wants to improve the quality of their videos without spending hours editing them manually. Just upload your video and AVCLabs will take care of the rest.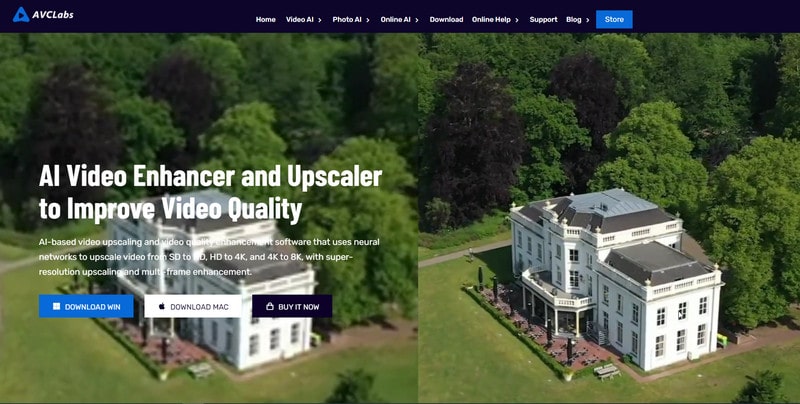 Key Features of AVCLabs Video Enhancer AI
Enhance video quality with multi-frame
Recover and enhance facial details with AI
Upscale video to HD, 4K and even 8K with AI
Remove noise to make the video clearer
Colorize B&W videos to bring them to life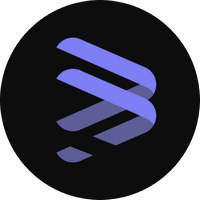 Pros:
Has a minimalistic interface that is novice-friendly.
The AI algorithm is advanced to improve the video quality.
Various subscription methods and affordable prices.
Cons:
System configuration requirements.
Only the first 3 videos are free under the trial version .
Video Tutorial: How to Enhance Blurry Videos with the Power of AI
---
2.1 Topaz Video Enhance AI
Compatibility: Windows 10, 11 (64 bit only) & Mac 10.14 Mojave and above
Price: $199.9 (includes an update of one year) and $99 for an upgrade license
Topaz Video Enhance AI is a video enhancement tool that uses artificial intelligence to improve the quality of your videos. It can upscale videos to 4K, stabilize shaky footage, and improve the clarity and detail of your videos. It uses artificial intelligence to upsize your videos while maintaining the original details and sharpness. With Topaz Video Enhance AI, you can turn your low-quality videos into high-quality ones that look like they were shot on a professional camera.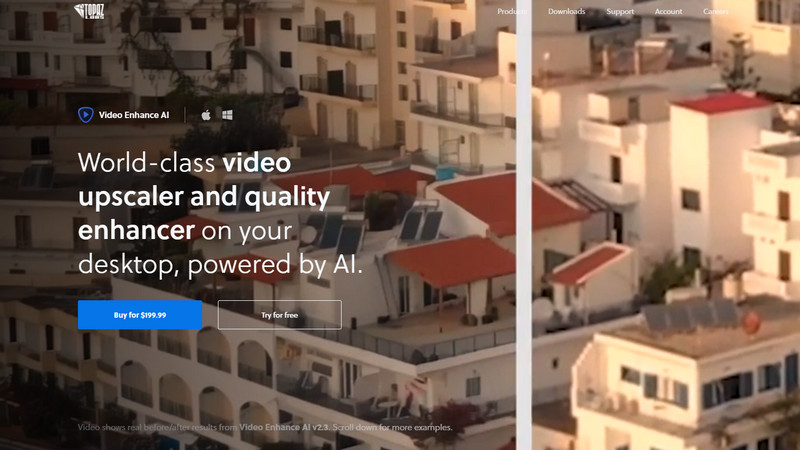 Features:
Convert SD video to HD and HD to 4k or 8k.
Remove noise and grain while restoring true detail in the video.
Use deep learning to convert interlaced videos to progressive ones while preserving image definition.
Restore old videos without adding visual artifacts naturally.
Pros:
Increasing video quality works great.
Can detect original video quality.
Cons:
One-time purchase price.
Expensive to use.
2.3 DVDFab Video Enhancer AI
Compatibility: Windows 10, 11 (64 bit only)
Price: $59.99/Month, $79.99/Year, $99.90/Lifetime
With the aid of an AI-powered video quality enhancement and resolution enlargement tool, DVDFab Video Enhancer AI improves the picture quality and resolution of videos. Neural network-trained AI models, in addition to super-resolution technology, automatically enhance poor-quality and low-resolution videos. These videos will look better when played on a large screen when using this tool.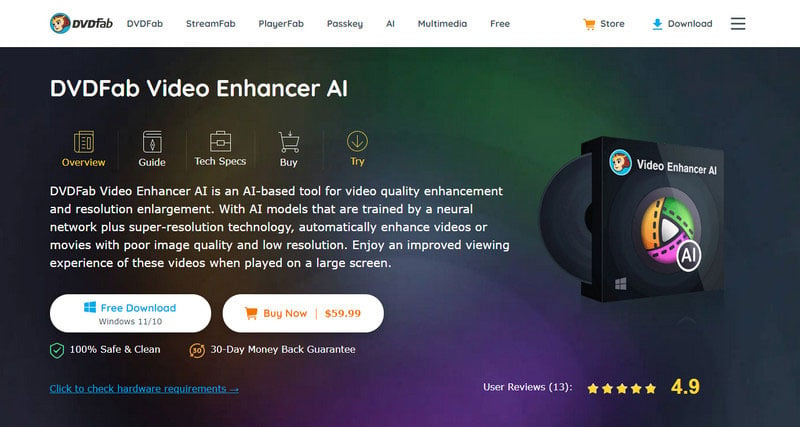 Features:
Enhancing old videos to a better quality.
Upscaling low-res videos up to 4K.
Remove video noise and blur automatically.
Pros:
Easy to operate and novice friendly.
Inexpensive for users.
Cons:
Windows-only for PC users.
Doesn't have any advanced features.
---
Part 3: Best 3 Video-Editor-Based Video Enhancer App for Desktop
3.1 Final Cut Pro X
Compatibility: macOS (64bit)
Price: $299.99 (one-time price)
Final Cut Pro is a video editing software application developed by Apple Inc. It was first released in 1999 as an update to Apple's existing Final Cut Pro 2.0 software. Final Cut Pro has a wide range of features that allow users to create professional-quality video projects. The software includes tools for trimming, splicing, and adding effects to video footage. It also has a built-in color correction tool, as well as support for a wide range of video and audio formats. Final Cut Pro also includes a number of built-in templates that make it easy to create professional-looking titles, transitions, and effects.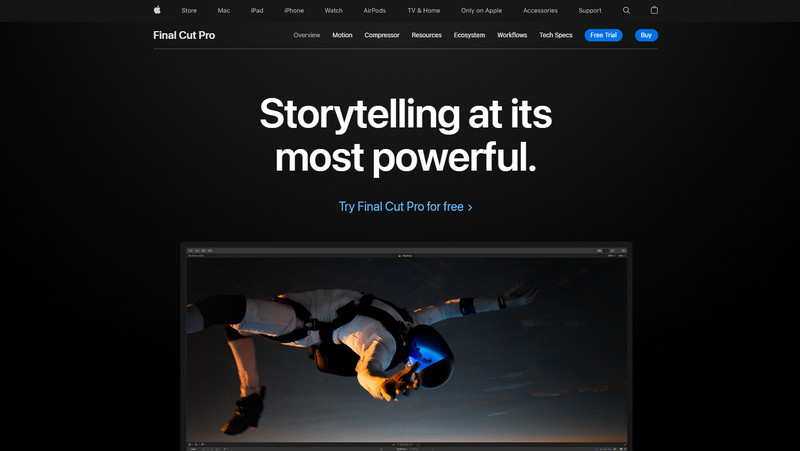 Features:
A wide range of built-in tools for trimming and moving clips, as well as the addition of effects.
360° video takes your work further in every direction.
Advanced color grading.
Every pixel is closer to perfection.
Pros:
Fast rendering and powerful.
Can be used to create VR videos.
With real-time graphics and effects, the app can be used offline.
Cons:
Only works on Mac computers.
Difficult to operate for beginners.
Expensive price.
3.2 iMovie
Compatibility: macOS (64bit) & iOS
Price: Free
iMovie is a popular video editing software application developed by Apple Inc. iMovie offers a simple interface, allowing users to easily import videos and photos from their hard drive or camera roll, and then edit them together into a finished project. iMovie supports a variety of video and audio formats, including 4K resolution and Dolby Digital 5.1 surround sound. The software also features built-in themes, titles, and transitions that can be applied to projects with just a few clicks.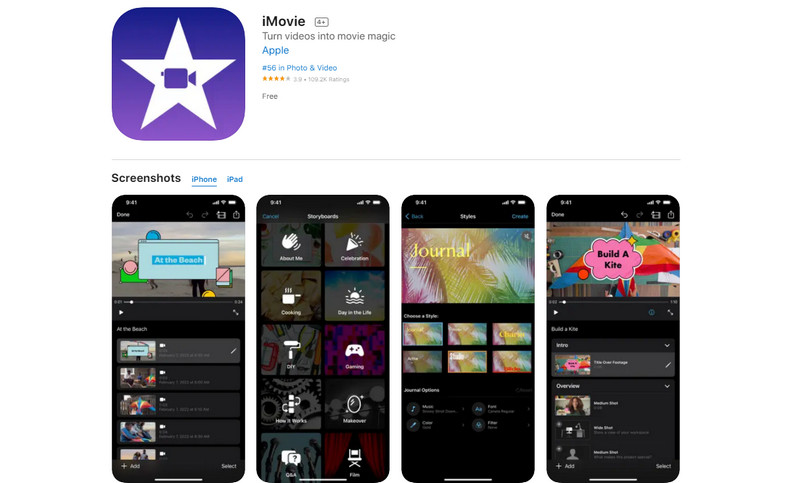 Features:
Make videos in 4k resolution.
Crop, rotate, and cut video.
Add filters, overlays, motion graphics, titles, and text to videos.
Video picture-in-picture, split screen, plus green screen.
Pros:
Simple and easy to operate, suitable for beginners.
Videos can be shared on Facebook, YouTube, and other platforms with one click.
Free to use.
Cons:
No video compression feature.
Limited editing capabilities, not for professionals.
Lack of aspect ratio customization.
Not applicable to windows.
3.3 Adobe Premiere Pro
Compatibility: Windows, Mac
Price: $20.99 per month
Adobe Premiere Pro is a video editing software application designed for Windows and MacOS. It is part of Adobe's Creative Cloud service, which allows users to access Adobe's suite of creative applications. Adobe Premiere Pro has been used by professionals to edit movies, television shows, and other video projects for over 25 years.
The software offers a variety of features that make it a versatile tool for video editing. For example, Adobe Premiere Pro can be used to create titles, graphics, and animations. It also offers a wide range of audio and video effects that can be applied to footage. Adobe Premiere Pro also supports a variety of formats, including popular file types such as AVI and MOV.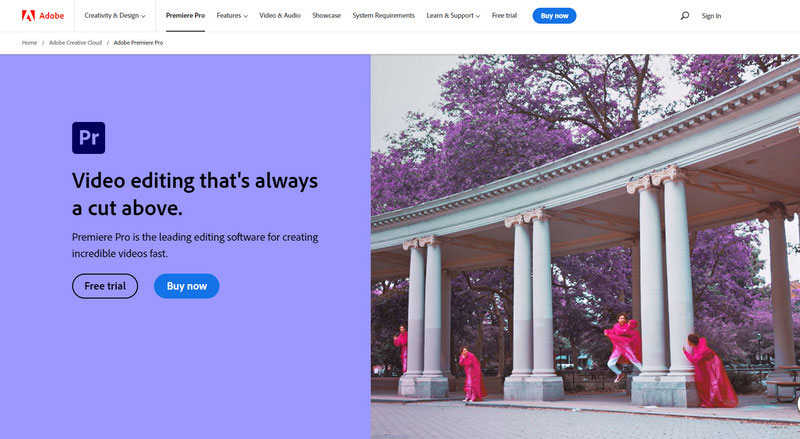 Features:
Non-destructive editing allows users to make changes to videos without damaging the original files.
Real-time preview lets users see their edits as they make them.
The multicam editing feature allows users to edit videos from multiple cameras at the same time.
Adobe Premiere Pro features Adobe Sensei, a powerful artificial intelligence technology.
Pros:
The powerful function can professionally improve video quality.
All the Adobe software works seamlessly.
Huge varieties of effects and transitions to use.
Cons:
Sometimes crashing and having bugs in most versions.
A plugin needs to be installed to increase the video resolution.
Difficult to operate for beginners.
Sometimes the audio and video are out of sync.
---
Part 4: Best 3 Video Quality Enhancer Apps for iPhone or Android
4.1 InShot
Compatibility: iOS and Android
Price: Free; Pro: $14.99 per year & $34.99 lifetime purchase
InShot provides you with everything you need to create professional videos. Make slow-motion footage, create collages, blur the background, and much more. With InShot, you can create vlogs and become an influencer on YouTube, Instagram, TikTok, WhatsApp, Facebook, and other platforms. You can also use InShot as a photo editor and collage maker. It lets you edit photos, remove the background, add filters, and adjust HSL, among other things.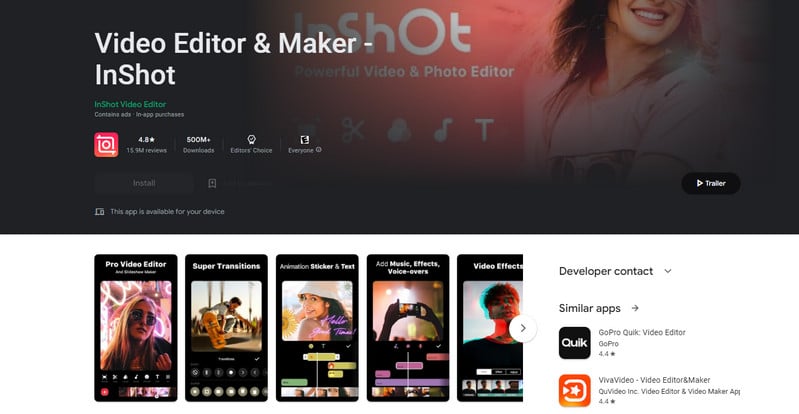 Features:
Trim, split, merge and adjust video speed.
Offers free vlog music, sound effects, and voiceovers.
Support adding stickers and text to videos and syncing automatically.
Pros:
Simple and easy to operate.
Powerful functions and many materials are suitable for vlog editing.
Free to use.
Cons:
The output video of the free version will have a watermark.
Not powerful enough for professional editors.
4.2 CapCut
Compatibility: iOS and Android
Price: Free
CapCut is a powerful video editing tool that allows you to create professional-looking videos with ease. With CapCut, you can trim, split, and merge video files; add text, images, and audio; and apply special effects to create stunning videos. CapCut also makes it easy to share your videos with others by exporting them to popular video-sharing sites such as YouTube and Vimeo.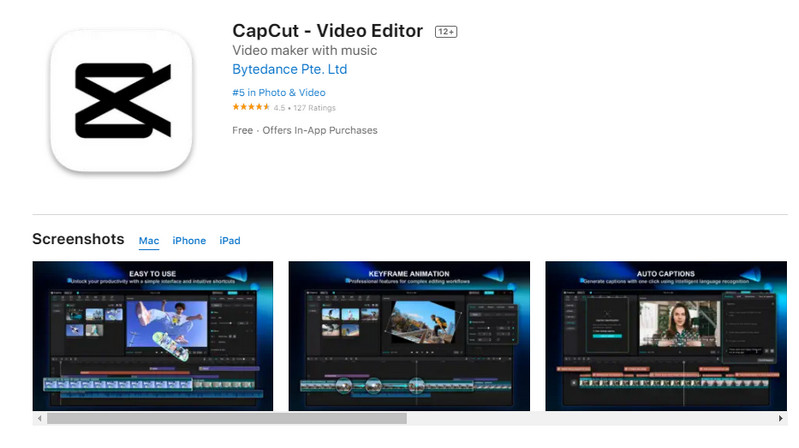 Features:
Moving fluorescent 3D Cartoon filters.
Reverse video playback on Capcut Android and Capcut iOS.
Lots of filters are available.
Pros:
Free and easy to use.
Does not add a watermark and limit the quality of the output video.
Offers a variety of filters.
Cons:
There are restrictions on the area of use.
Not suitable for editing large, long videos.
4.3 Videoshop Video Editor
Compatibility: iOS and Android
Price: Free (In-app purchases available)
Videoshop Video Editor is an Android and iOS video improvement app that is frequently installed. The app provides a bit of entertainment if you want to enhance the quality of your videos. You can improve the quality of your video by adjusting the Brightness, Contrast, Saturation, and Resolution. Additionally, Videoshop offers incredible effects and filters to improve your videos by adding laughter, animal sounds, music, and more. This is why many users keep giving positive reviews.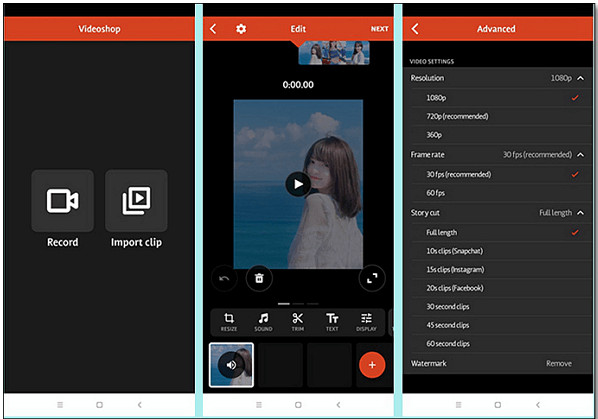 Features:
Cut out any unwanted moments.
Add from your personal library or Videoshop's stock library.
Choose from animals noises, farts, explosions, laughter, etc.
Adjust video speed.
Change Brightness, Contrast, Saturation.
Pros:
Unique sound features.
The interface is simple and easy to operate.
Cons:
Some features require payment.
Not enough for professional video improving.
---
Conclusion:
Having good video quality doesn't mean that you have to spend hours editing your videos. There are several tools that can help you make your videos look better while not spending that much time. The best way to obtain a better-quality video is to use one of the above apps.
Whether it is Video Enhancer AI or Manual Video Enhancer or Video Enhancer for Android & iPhone. We all picked the best top three for you. Of course, each program is different, and its pros and cons are also different. For example, if you want a more cost-effective AI program, we would recommend AVCLabs Video Enhancer AI, and if you don't care about spending more money for faster processing, then Topaz Video Enhance AI is better. Just choose according to your own video situation, it's all up to you.
---
Related Articles