9 Best Video Stabilizers for Fixing Shaky Video on PC/Mac/Android/iOS
We often take videos using a camera or mobile phone without tripods or gimbals. The result of handheld recording is a distortion in the video where the footage becomes shaky and wobbly. This not only reduces quality but can also distract from what you are trying to say or show with this device. Luckily, if you've already recorded shaky footage there is a fix! The following 9 video stabilizers will help you to smooth out any shaking caused by using one's hands as well so that viewers won't be distracted by these problems when watching videos on YouTube Live streams or other social media platforms such as Instagram Stories.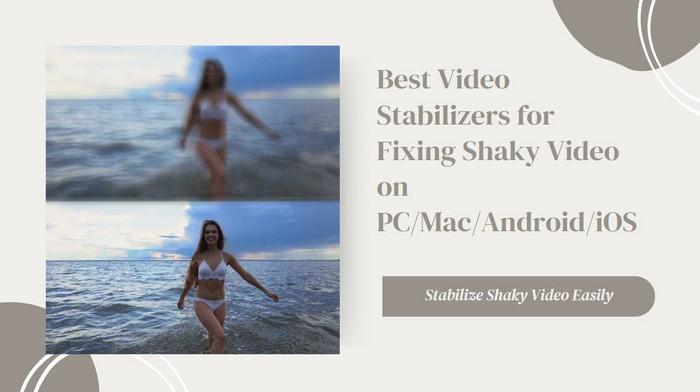 What Is Video Stabilization?
Video stabilization is to remove the unwanted shaking from your video. Video stabilization tools are the best way to make sure your videos stay professional. You can stabilize them during filming with equipment like gimbals, tripods, and more!
Some people are not able to use equipment like tripods and gimbals, but they still want their videos stabilized. Video stabilization apps are the perfect way to erase the shaking from the videos. Algorithms will remove the unwanted shaking from your video so it looks cleaner with less noise-filled footage in post-production time.
---
3 Best AI Video Stabilizer on PC and Mac
Compatibility: Windows, Mac
Key Features
Utilize Multi-frame enhancement to improve the visual quality
Upscale video resolution from low to high with super-resolution
Stabilize shaky videos
Sharpen faces from blurry video and enhance facial details
Remove noise and grain from the video to make it clearer than original
Support deinterlacing, cropping, clipping, GPU & TensorRT acceleration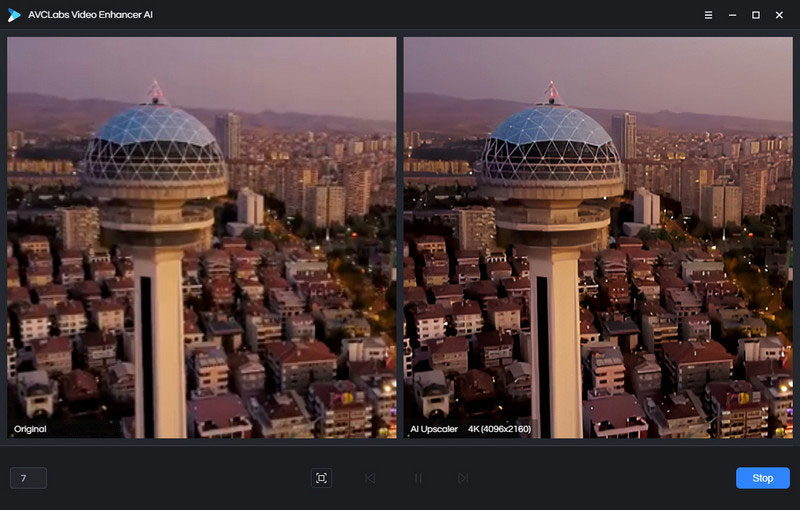 AVCLabs Video Enhancer AI is an AI enhancer that applies AI technology to improve and upscale a low-resolution, fix blurry or shaky video. This tool embedded the updated AI technology to convert videos from HD to 4K, SH to HD, and 4K to 8K. It also enhances people's facial details because it supports optimized face refinement.
It also oversees video procession automatically to expand the resolution. Moreover, an AVCLabs Video Enhancer AI recovers the video's details and fixes different issues one by one. It automatically identifies and fixes shakiness, brightness, and blurriness to produce a higher resolution unit. The operation is very easy and does not require you to do any edition. It provides both Windows and Mac versions. Choose the suitable version to download.
☛ Adobe Premiere Pro
Compatibility: Windows, Mac
Key Features
Responsive Interface
Immersive Virtual Reality (VR) Support
Integrated Work Process
Simultaneous and Hassle-Free Editing
Support Multiple File Formats
When it comes to video stabilization software, Adobe Premiere Pro is a really powerful tool — its Warp Stabilizer effect smooths out unwanted camera shake in just a few clicks, with precision fine-tuning so you can get exactly the look and feel you want. Here's how you can use this effect to stabilize shaky videos shot on your GoPro, smartphone, drone, or handheld camera.
☛ iMovie
Compatibility: Mac/iOS
Key Features
Modify and enhance video color settings
Crop and rotate video clips
Stabilize shaky videos
Support video transitions, and change the speed of clips
With iMovie, it's never been easier to create memorable, cinema-quality videos and let your imagination run wild. Edit videos on the fly or explore iMovie on your Mac. Design your masterpiece from scratch or get help shaping your story with the new Magic Movie and Storyboards on iPhone or iPad.
---
5 Best Video Stabilizer Apps on Android and iOS
1.PowerDirector
Compatibility: iOS, Android
Key Features
Excellent transitions
Blending and compositing effects
Multi-track editing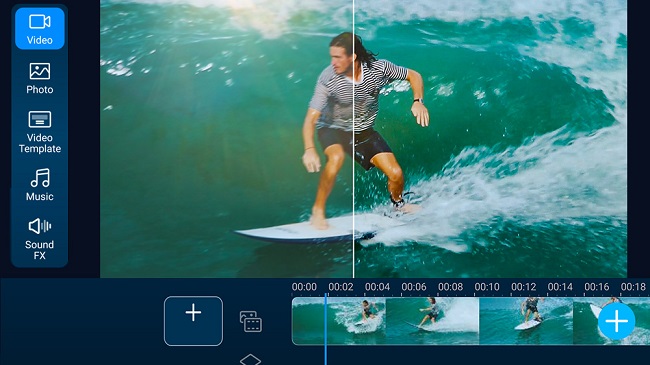 Of all the video stabilizer apps available, PowerDirector is our favorite. Using this video editing tool to convert a shaky video into an engaging clip is hassle-free, and the results are fantastic. The PowerDirector app has a built-in video stabilizer that includes strength adjustment to eliminate camera shake.
The app is available for Android, iOS, macOS, and Windows devices, and it can process files in virtually any video format. The interface is intuitive, ensuring that both beginner and pro-level filmmakers can use the video stabilization feature with ease.
As one of the universally highest-rated apps, it delivers high-quality footage. It includes tons of other video editing tools and is compatible with almost all video formats. It is also frequently updated to improve quality and add new features.
2. Shaky Video Stabilizer
Compatibility: Android
Key Features
Works offline
Compatible with several video formats
Video analysis tool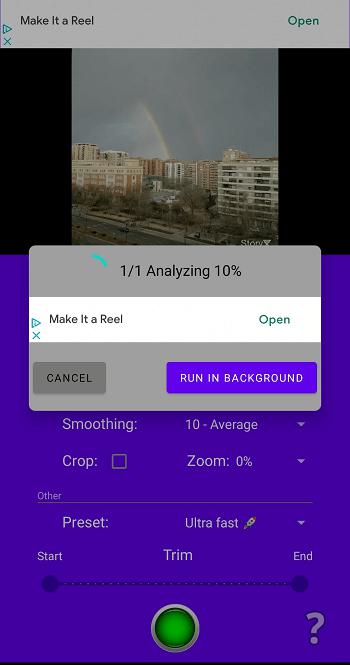 Shaky Video Stabilizer is a free app for Android devices. It can eliminate camera shake from several video formats, including MP4, 3GP, MKV, and more. The tool is user-friendly, and you can watch your edited and shaky video side-by-side for comparisons. It also has an internal video analysis tool that can point out shakiness, smoothing, accuracy, and other issues that require improvement.
While the Shaky Video Stabilizer is great for video stabilization, it lacks other essential video editing tools for creating perfect footage. But it doesn't have watermarks on edited videos nor does it reduce video quality.
3. Emulsio
Compatibility: iOS
Key Features
Import videos to Emulsio from anywhere
Horizontal, vertical, and rotational compensation for camera motion
Eliminate rolling shutter distortion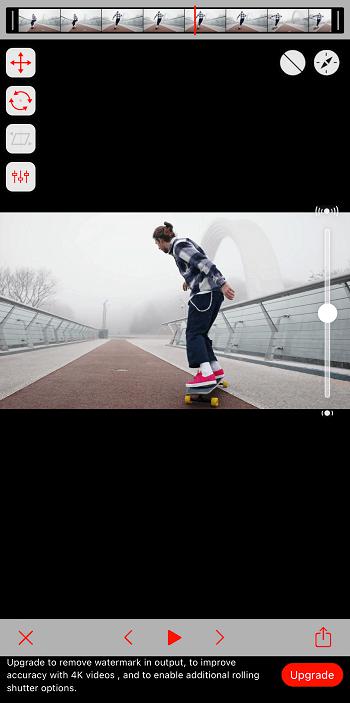 Emulsio is a good iPhone video stabilizer app for creating jitter-free videos. With the tool's stabilization feature you can adjust the stabilizer strength. You can compare the stabilized footage to the original video without leaving the app for its life comparison feature.
Besides fixing shaky videos, Emulsio has tools for trimming and cutting footage. You can share edited videos via social media or email. Unfortunately, the free version will only process 30 seconds of video.
4. Video Stabilizer
Compatibility: Android
Key Features
Freemium and premium versions
Automatic video stabilization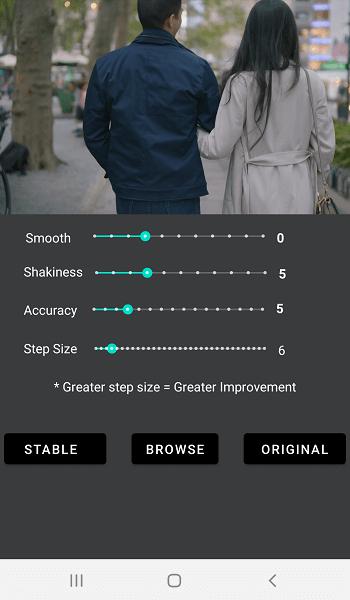 Video Stabilizer is an Android video stabilizer app. It uses advanced algorithms to detect shaky footage and make necessary corrections. It has a minimalistic UI making it a good choice for those with no editing experience.
You can fix videos easily and export them as MP4s with Video Stabilizer. Stabilization doesn't reduce the video's quality but you will have limited control over it.
5. VideoStabilizer
Compatibility: Android
Key Features
User-friendly interface
Easy viewing of stabilized videos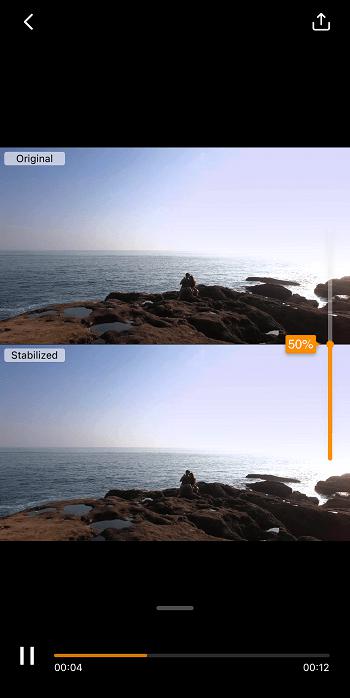 VideoStabilizer is a free Android app that allows you to choose the level of stabilization you want for your video. Once the stabilization is complete, you can preview the stabilized and original video side by side.
You can also choose the video quality and format you want your video saved in with VideoStabilizer. Sadly, the app is highly limited in video editing options and adds a watermark to exported videos.
---
Stabilize Videos Online
When for some reason you are either unable or unwilling to install a professional video editor on your computer, there are several online video stabilizer tools you can use. Stabilizo is one of many online video stabilizers that lets users correct video shake issues. To quickly stabilize a shaky video online for free with this tool, follow the steps below.
Note: Please note that this should be your last resort as browser-based software tools are not only unreliable but can also expose your computer to malware and viruses.
Open Stabilizo on your browser and upload your shaky video. Note that the maximum file size you can upload is 500 MB. Since this is an online tool, it may take a long time to upload depending on website traffic, the size of your video and your internet speed.
The file will automatically start stabilizing. When it's finished, choose a destination folder to save the video.
---
How to Stabilize Shaky Footage with AI
The easiest way to stabilize a video on PC and Mac is with the AI tool -- AVCLabs Video Enhancer AI. Download it here and follow these steps after you have installed the app on your device.
Step 1: Import the shaky video to AVCLabs Video Enhancer AI.
After opening the program, click the Browse button to select the video or just drag and drop the shaky video clips to open.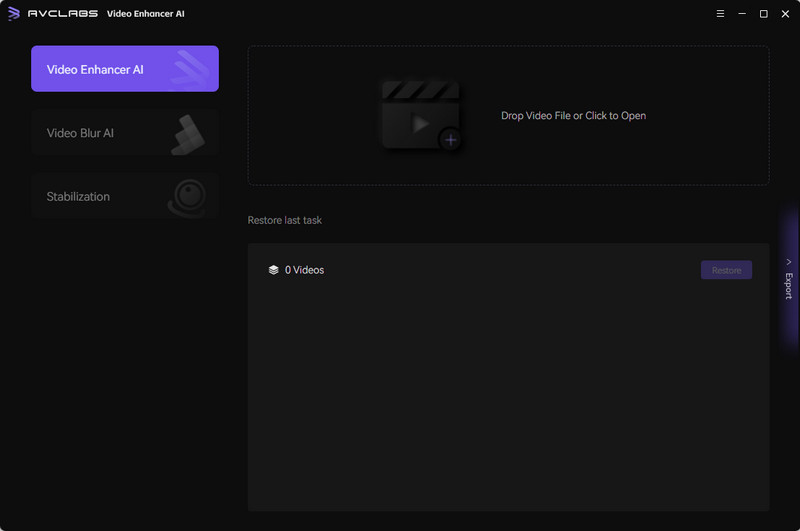 Step 2: Choose an AI model to stabilize the Shaky Video.
After you import the video to the program, you can choose the AI feature from the "Feature List", which includes "AI Upscaler" and "AI Face Blur". To remove the shaky, please click the settings button and select "Multi-Frame" model.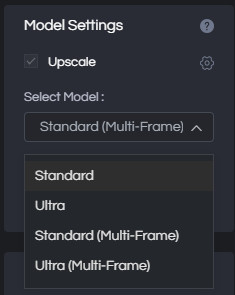 Next, you can click the "Start Processing" button to begin the AI work. The AI program will analyze and stabilize the targeted video automatically at once.
Step 3. AI stabilizes the Shaky Video.
During the AI tool improving the video, you can view the progress and compare the original movie with the enhanced one. When it is finished, you can click the button to open the folder to see the AI-enhanced video. The whole process is so easy and all work is done by AI automatically.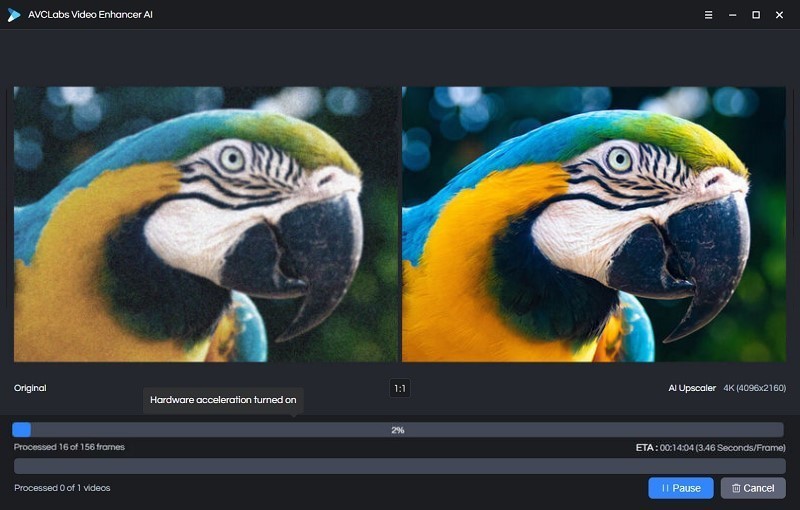 ---
The Tools Avoid Recording Shaky Video
The three most common tools used to stabilize cameras when recording are:
Tripod - Portable device with three legs and mounting head used to support, stabilize and elevate a camera.
Unipod - A single pole or staff used to support, stabilize, and elevate a camera.
Gimbal - Handheld device that uses pivoted support to allow a camera to rotate along multiple axes to remain independent of the rotation of its support creating smooth movement.
---
Conclusion
The above are 9 stabilizers on computers and mobile phones. These tools will fix the shaky video but the quality of results will vary.
While iMovie is easy to use and comes with a decent number of tools, it doesn't do the best job of stabilizing footage. It is also limited by the amount of video file formats available within Apple's ecosystem.
Adobe proved to be a powerful and capable tool that produced very high-quality results. However, the software is quite expensive and felt more suited to tech-savvy pros, which means it is likely to overwhelm beginners. It is also resource-intensive and requires higher-end computers.
The Apps on mobile phones can afford normal tasks. But if you want to improve the video's quality or resolution, this feature is missed in these Apps.
Stabilizo has a simple, very easy-to-use interface. However, it took more than an hour to stabilize a small-sized shaky video, and that after several failed attempts. The website also lacks a security certificate which raises safety concerns.
Overall, AVCLabs Video Enhancer AI delivered the best video stabilization solution. It is straightforward to use the advanced AI tech to remove the shaky from the video. It is also supported on both Windows and Mac. To use it to effectively stabilize your shaky video, download your free trial version now.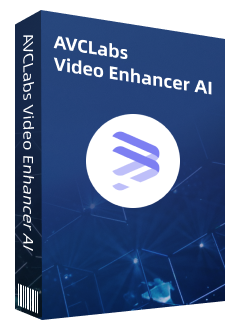 AVCLabs Video Enhancer AI
Use Multi-frame enhancement to improve the visual quality
Upscale video from SD to HD, HD to 4K, or 8K
Sharpen blurry faces and enhance facial details
Remove noise and grain from the your noisy footage
Support lossless MP4, MOV, MKV, AVI as the output format
Upscale video and enhance its quality
with the power of AI