Image Pixel Enhancer: A Simple and Effective Way to Improve Your Image Quality and Resolution
An image pixel enhancer serves as a valuable tool to enhance the quality and resolution of your images by augmenting pixel count and refining image details. This enhancement process results in images that appear crisper, more vivid, and closer to reality. There are different types of image pixel enhancers, such as online tools, software, and apps, that use various algorithms and techniques to achieve pixel enhancement. Here are some of the topics that you can learn more about image pixel enhancers.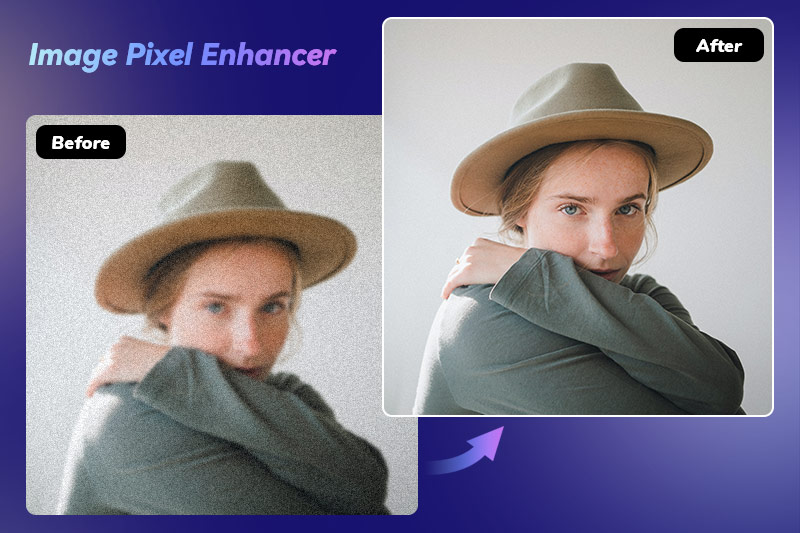 ---
Part 1: What Is Image Pixel Enhancement and Why Is it Useful?
Image pixel enhancement is a technique used to improve the quality of an image by increasing its resolution and reducing noise. It encompasses the application of algorithms to add more pixels to an image, resulting in a sharper and more intricate appearance. Image pixel enhancement is useful for various purposes, including the restoration of aged or deteriorated photographs, enlarging small or low-quality photos, enhancing artistic or creative photos, or preparing photos for printing or displaying.
---
Part 2: How Does Image Pixel Enhancement Work and What Are the Main Techniques?
An image pixel enhancer works by using algorithms and techniques to analyze the pixels in an image and enhance them. Predominantly, this process involves interpolation, super-resolution, and deep learning as the prevailing techniques. Interpolation entails the addition of fresh pixels to the image, elevating its resolution. Super-resolution leverages machine learning algorithms to forecast and enhance the absent pixels, consequently refining the image's finer elements. Deep learning entails the training of a neural network to identify patterns within images and augment their overall quality.
---
Part 3: What Are Some of the Best Software for Image Pixel Enhancement and How to Use Them?
There are different types of tools that can help you perform image pixel enhancement, such as online tools, software, and apps. Some of these tools use one or more of the methods and techniques mentioned above, while others use their own proprietary algorithms and features.
Here are Some of the Best Tools for Image Pixel Enhancement:
1. AVCLabs PhotoPro AI
AVCLabs PhotoPro AI is a creative and productive AI photo editing tool that can help you enhance your images with various features, including pixel enhancement. You can use the Upscale option to increase the resolution and details of your image up to 4x using artificial intelligence. You can also use other options to enhance photo quality, colorize black-and-white photos and adjust the sharpness, contrast, saturation, and other parameters of your image.
Key Features of AVCLabs PhotoPro AI
Increase image resolution to 2x, 3x, 4x
Reduce unwanted noise and graininess in photos
Remove unwanted watermark from photos
Make the old photos to high-definition and clarity
Enhance image sharpness and improve clarity
Remove blemishes and wrinkles from photos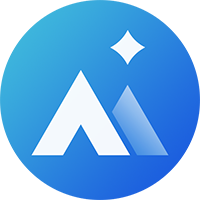 To use AVCLabs PhotoPro AI to enhance image pixel, follow these general steps:
Step 1: Install AVCLabs PhotoPro AI
Begin by downloading and installing AVCLabs PhotoPro AI on your computer, then open it.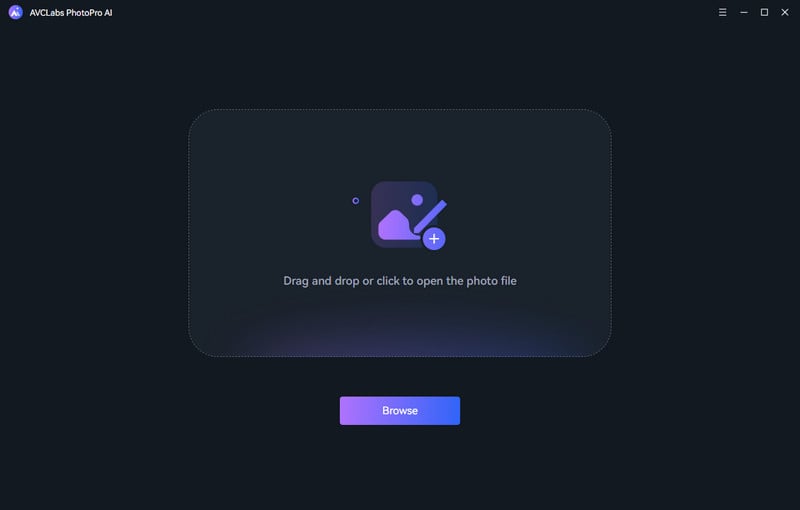 Step 2: Open the Program and Import Photo
After launching the program and then click on the "Browse" button to import photo or drag and drop the image to the program directly.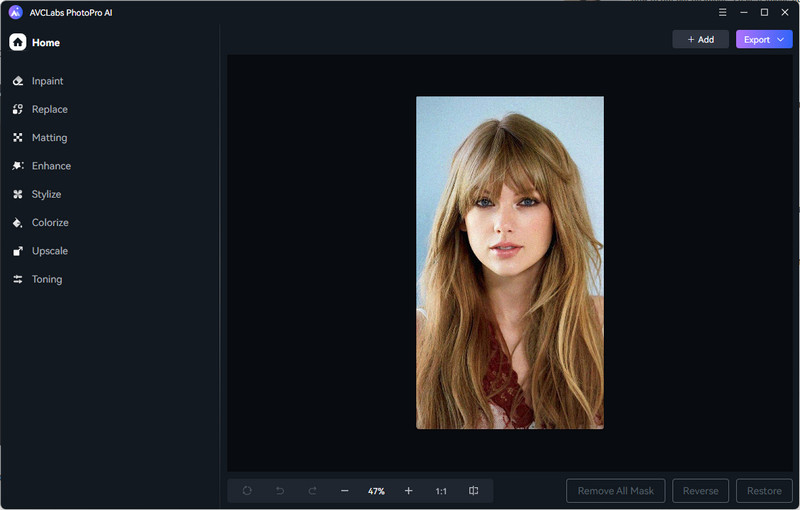 Step 3: Choose an AI Model
To enhance image pixel, just choose "Upscale" and go to the "Magnification" option. In this option, you can choose 1X, 2X, 3X and 4X to enhance image resolution and improve photo clarity.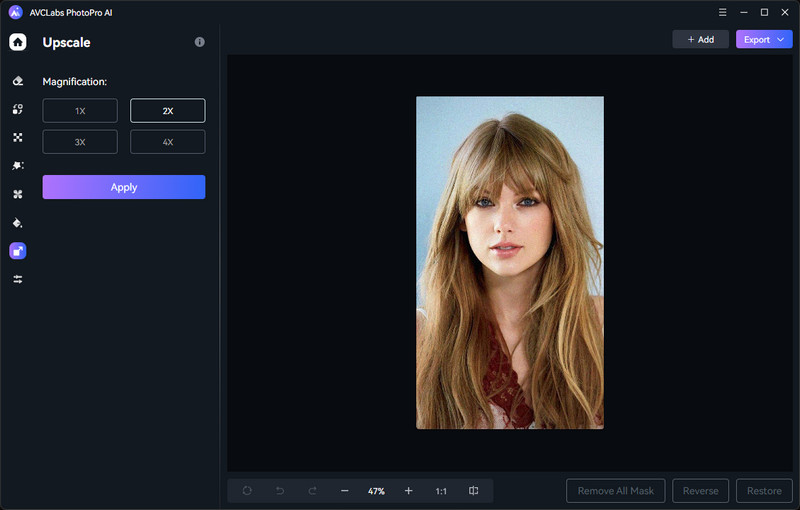 Step 4: Save the Processed Photo
After the image processing is complete, just slide the vertical bar left and right to see the contrast effect before and after upscale. If you are satisfied with the effect, just click save.
---
2. AVC AI
AVC AI is a powerful and professional online tool that enables you to edit photos with various features, including pixel enhancement. You can use the Upscale model to improve its quality and detail while increase the resolution of your image to 4x. Some of the advantages of online tools are that they are free, easy to use, and do not require any installation or registration.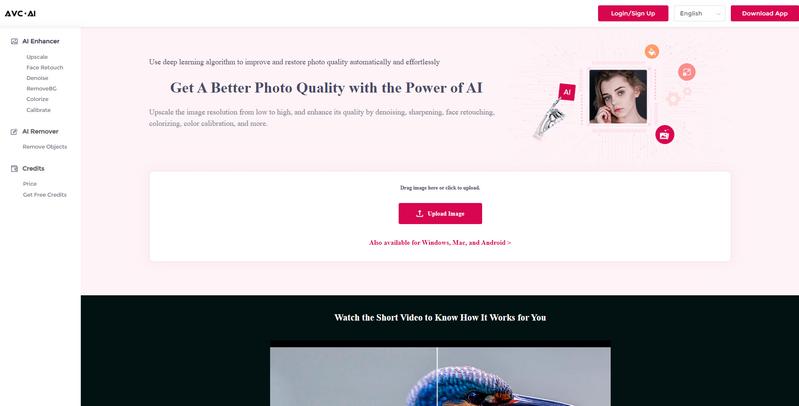 ---
3. Remini
Remini is a remarkable mobile application designed to elevate the quality and resolution of images through sophisticated image pixel enhancement techniques. This app is tailored to provide users with the ability to transform their photos into sharper, more detailed, and visually appealing versions, all from the convenience of their mobile devices. With over 100 million downloads available for both Android and iOS devices, Remini is one of the most popular and beloved enhancer apps in the world.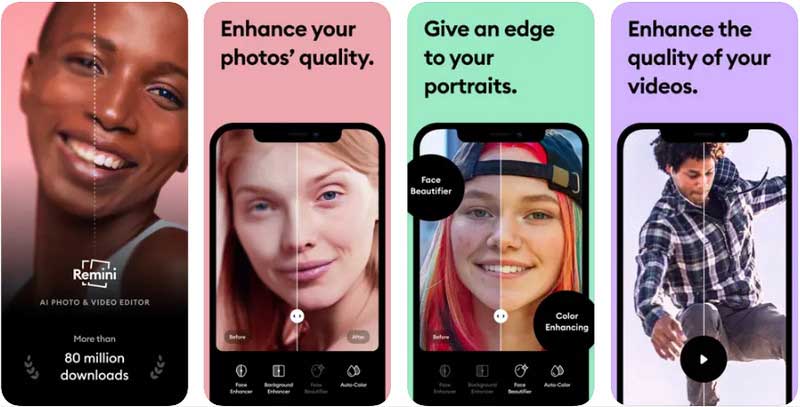 ---
Part 4: The Benefits and Limitations of Image Pixel Enhancers
Benefits:
Improve the quality of low-resolution images
Enhance details and colors in images
Reduce noise and artifacts in images
Enable better analysis of medical images
Enhance the quality of satellite images for better mapping
Limitations:
Cannot create new details that were not present in the original image
Not work well with all types of images, such as those with complex patterns or textures
---
Conclusion
In conclusion, image pixel enhancement has revolutionized the way we perceive and interact with visual content. By understanding its methods, tools, and potential benefits and limitations, you can harness the power of image pixel enhancement to transform your images and unlock their full potential. Whether it's for personal enjoyment, professional work, or scientific analysis, image pixel enhancement is a valuable tool that opens doors to a world of visual possibilities.
---
Related Articles