How to Depixelate an Image in 3 Steps [Online and Offline Solution] - A Pure Beginner Guide
Have you ever encountered an image that appeared grainy and lacking in clarity, featuring jagged edges and blocky details? If so, you've encountered pixelation - a common phenomenon in digital images. Pixelation occurs when an image is displayed at a low resolution, causing the individual pixels to become visible, robbing the image of its sharpness and clarity.
With the right techniques and steps, depixelating images can become surprisingly simple! Whether you're looking for an online or offline solution, this guide will walk you through the process of how to depixelate an image in just 3 easy steps to get a higher-quality result.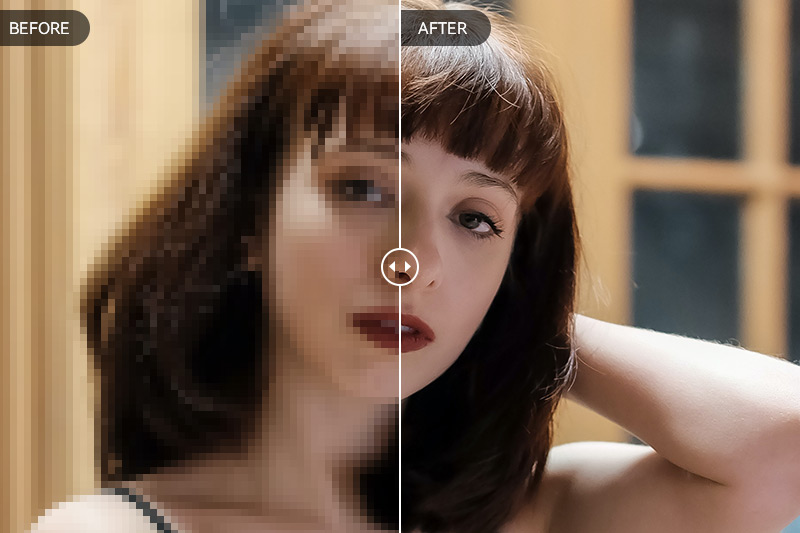 ---
Part 1: What is Depixelation and How Does it Work?
At its core, depixelation is the process of enhancing the visual quality of an image that has been pixelated. Pixelation occurs when images are displayed at low resolutions, causing the individual pixels to become visible and giving the image a blocky appearance. It can be triggered by some factors, such as compression, or resizing an image. And it is especially noticeable when you zoom in on low-resolution images. Depixelation algorithms work to analyze the pixelated image, identifying patterns and structures that indicate what the higher-resolution version should look like. These algorithms then attempt to recreate the missing details, resulting in a smoother, clearer image.
---
Part 2: Offline Solution to Depixelate an Image
AVCLabs PhotoPro AI is comprehensive image editing software that offers advanced tools and features to depixelate images. By using an advanced super-resolution algorithm, which examines pixel structures and generates improved ones that accurately depict the original image, it becomes possible to restore highly detailed pictures from their low-resolution counterparts. This enables zooming into specific parts of the image without encountering blurriness or pixelation.
In addition to depixelating images, AVCLabs PhotoPro AI presets more AI models to meet your different needs, such as cutting out images, removing unwanted objects, converting images to higher resolution, etc.
Key Features of AVCLabs PhotoPro AI
Depixelate photos with advanced technology
Colorize B&W photos to make it come to life again
Cutout image to make the background transparent
Remove unwanted objects, people, watermarks
Change the style of image to create unique look
Upscale photos up to 3x, 4x without losing quality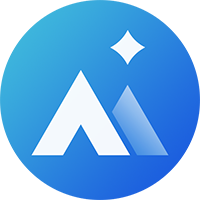 How to Depixelate an Image with AVCLabs PhotoPro AI in 3 Steps
Step 1: Run AVCLabs PhotoPro AI and Import the Pixelated Image
AVCLabs PhotoPro AI is free to download and offers a free trial to let new users try all the functions. After downloading and installing it to your computer, launch it and click the "Browse" button to locate and open the desired photo, or directly drag and drop the pixelated image.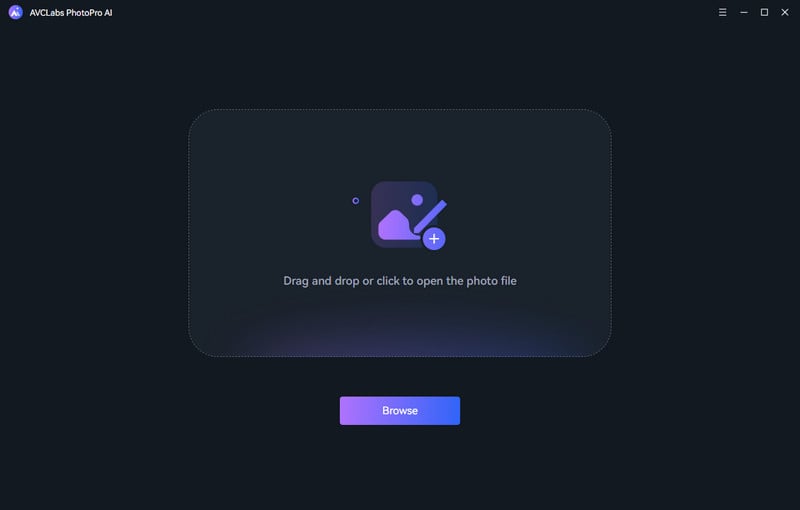 Step 2: Choose the Enhance AI Model
Go to the top menu bar and choose the "Enhance AI" option. Next, on the program's right-hand side, choose to enhance the pixelated image to either Standard or HD quality. If applicable, you can activate the Face Refinement feature for depixelating portrait photos. Once you've finalized all your settings, proceed by clicking the "Apply" button.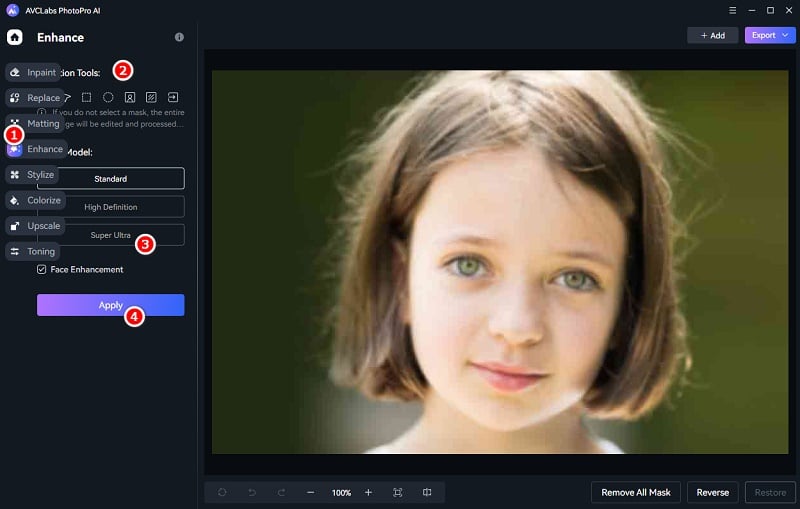 Tips: As you can see, there are 7 distinct AI models. Except for the Enhance model, the Upscale model can also come to your aid. When you need to upscale a low-res image, applying this model will grant you an increase in the size of images without getting pixelated.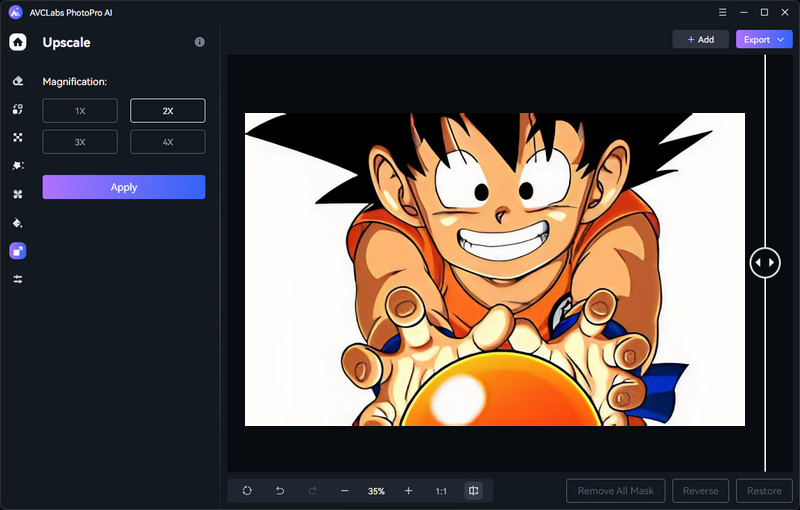 Step 3: Preview and Save the Depixelated Image
Drag the vertical line to preview the before and after effects of depixelated image. If you are satisfied with the result, click the "Save" button to download it to the local disk.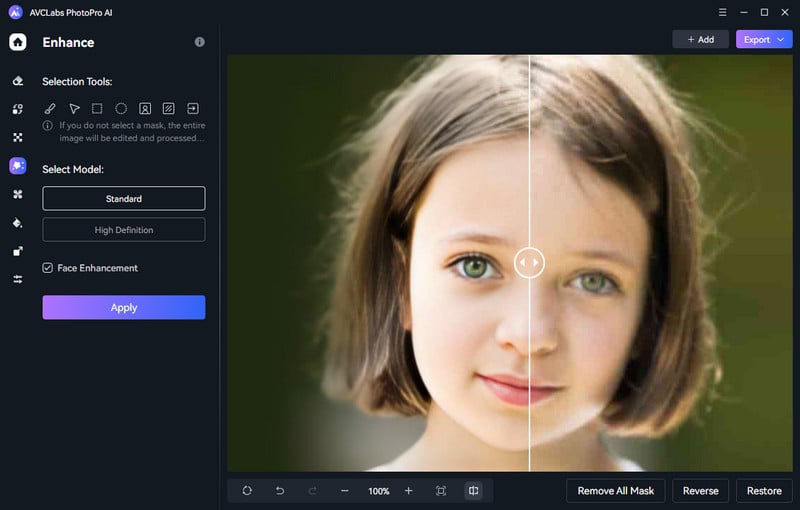 ---
Part 3: Online Solution to Depixelate an Image
Online depixelation tools offer a convenient and user-friendly way to enhance your images. AVC.AI employs advanced algorithms to analyze and depixelate images. Similar to AVCLabs PhotoPro AI, it also offers so many other functions. And comparing to other online tools, AVC.AI is not only feature-rich, but it's also free to use. New users get 13 free credits, and existing users can get more by participating in the site's events. With these credits, you can process and download high-quality, watermark-free images for free.
How to Depixelate an Image with AVC.AI Online for Free
Step 1: Access AVC.AI and Upload Pixelated Images
Visit the official AVC.AI website and complete the registration process to obtain complimentary credits.
AVC.AI permits the simultaneous upload of multiple images. Click the Upload Image button to import one or more pixelated images collectively.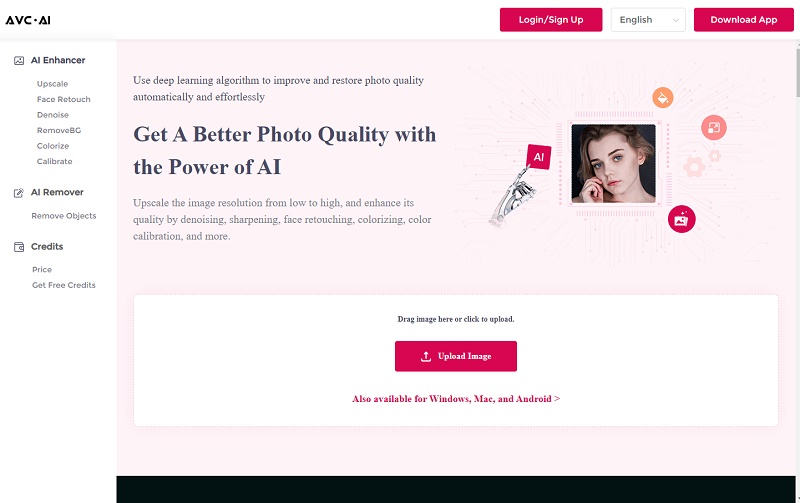 Step 2: Select AI Models and Initiate Processing
Select the appropriate model based on your requirements. For depixelating an image, opt for the Upscale model. Additionally, determine the desired upscaling scale if you wish to enlarge the image.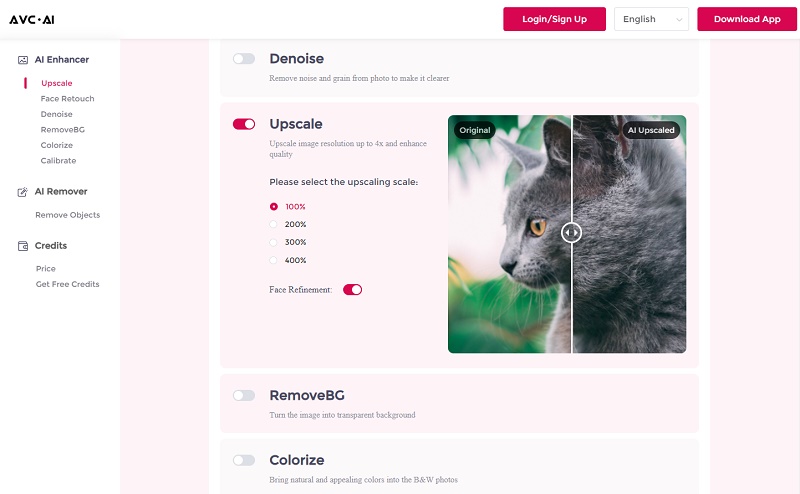 Step 3: Preview and Download Unpixelated Images
Initiate the depixelation process by clicking the Start Processing button. Within mere seconds, the image transformation will be complete. Click the Eye icon to see the contrast effect. If satisfied with the result, proceed to download the image using the Download Image option.
Remember, it's crucial to save the processed images within 72 hours, as they will be removed from the system for privacy considerations.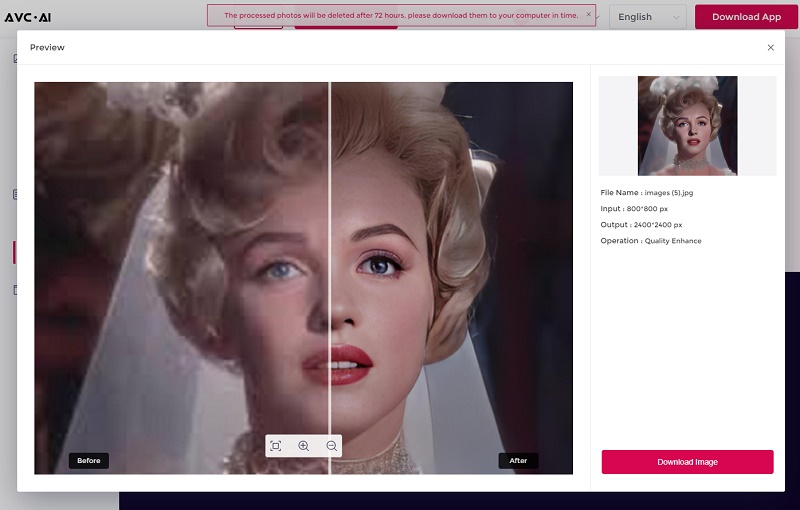 ---
Conclusion
In summary, this guide offers a straightforward approach to depixelating and restoring image clarity. Whether you choose the offline capabilities of AVCLabs PhotoPro AI or the user-friendly online solution of AVC.AI, the tools provided empower you to enhance your images effectively. By understanding the basics of depixelation and following the steps outlined, you can transform pixelated images into refined visuals.
---
Related Articles