AI Photo Upscaling: Upscale and Enhance Photo Quality with AI Photo Upscaler
Does anyone know a free and easy way to upscale photos without losing quality? I've been trying to make wallpapers out of these photos but they're too low-res.
If you are looking for a method that is able to free upscale photos' resolution using AI, you come to the right place. In this article, we aim at telling you how to use AI photo upscaler to upscale photos, cartoons, anime images, and wallpapers, as well as improve the photo's quality, with online and offline methods.
AI Photo Upscaling is a method of converting lower-resolution pictures to a higher resolution to make the pics look more crisp and realistic than ever. The neural network AI models were trained to predict the upscaled images with high accuracy and then produce incredible sharpness and enhanced details that no conventional image upscaler can recreate.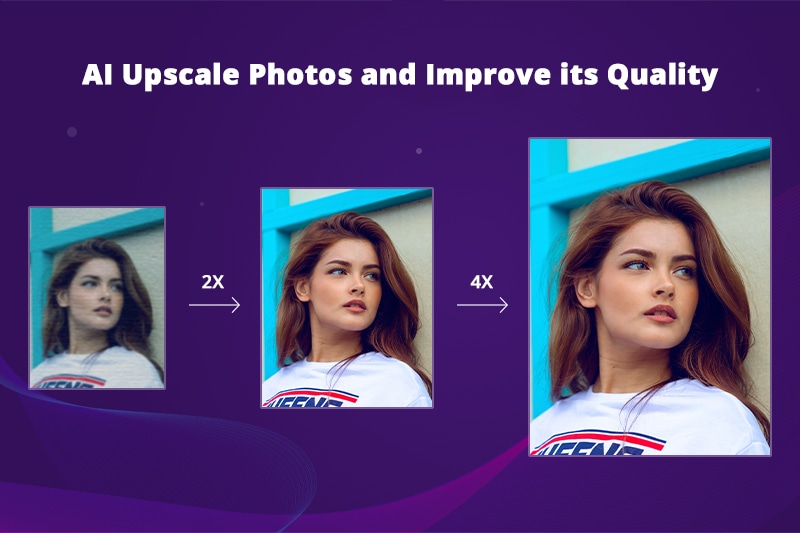 ---
Method 1: AI Photo Upscaling | Upscale Photos Online with Online AI Photo Upscaler
As Online AI Photo Upscaler is accessible anywhere and anytime, as long as you have access to a device with a stable Internet connection, it doesn't have to be installed and configured as well, so it gains much popularity both with individuals and small businesses. Let's check out the best Online AI Photo Upscaler below.
1. AVC.AI
AVC.AI is an online AI photo upscaling tool that works on upscaling photos by 2x, 3x, and 4x, to increase photo resolution and quality. This online AI photo upscaling tool is super useful for upscaling the resolution when working with historical pictures, portrait photography, and product photography for catalogs, magazines, websites, online stores, landscape, travel, pet, food, sports, wildlife, fashion, and fine art photography, documentary photography, stock photography, and more. It uses deep learning technology to add detail to images and improve quality, not merely enlarging pixels.
With this online AI photo upscaling tool, you do not need to waste hours adjusting complex curves and levels. Just choose the AI model, and the AI photo upscaler will AI upscale your photo and enhance its quality automatically. Let's check out how to AI upscale photos online for free with AVC.AI.
Steps to Upscale Photos Online for free
Step 1: Upload Low-Resolution Images to AVC.AI
First of all, open AVC.AI and click on the Login/Sign Up option to access your account. When you log in for the first time, you'll get some free credits.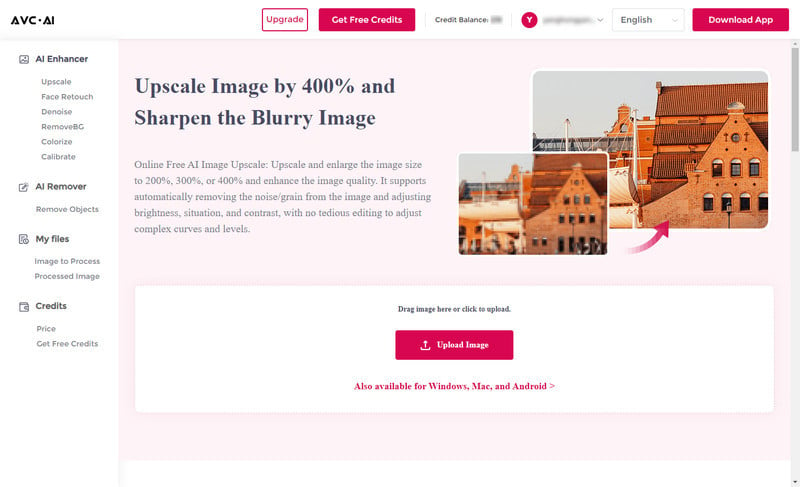 Then click on the Upload Image button or drag and drop blurry images to the site. You can upload multiple images at once for it supports batch-processing.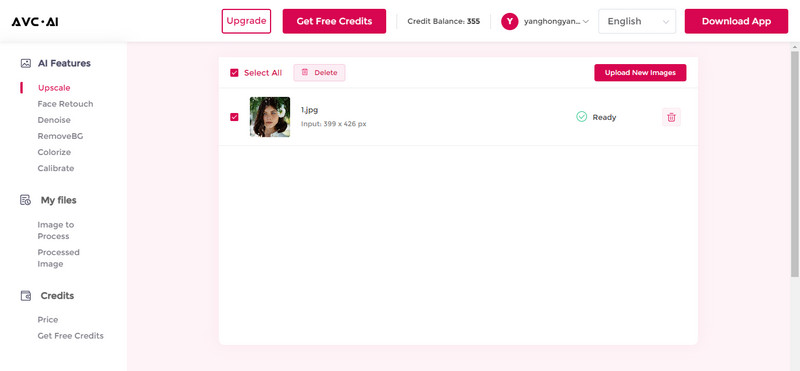 Step 2: Select Upscale Feature
Select the Upscale model and scale options, tick off the Face Refinement option, and then click on the Start Processing button to start the AI photo upscaling.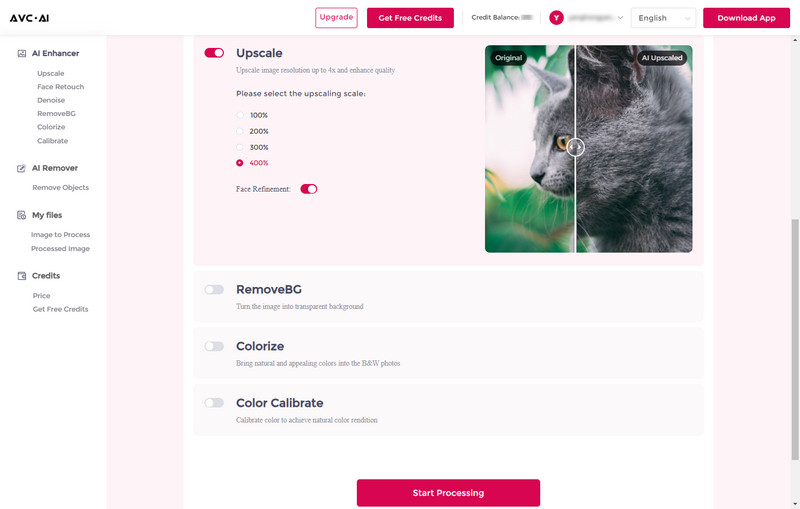 Step 3: Start Processing
After photo upscaling, the upscaled images will be shown under the "Processed Image" tab. You can click the eye icon to preview the upscaled photos.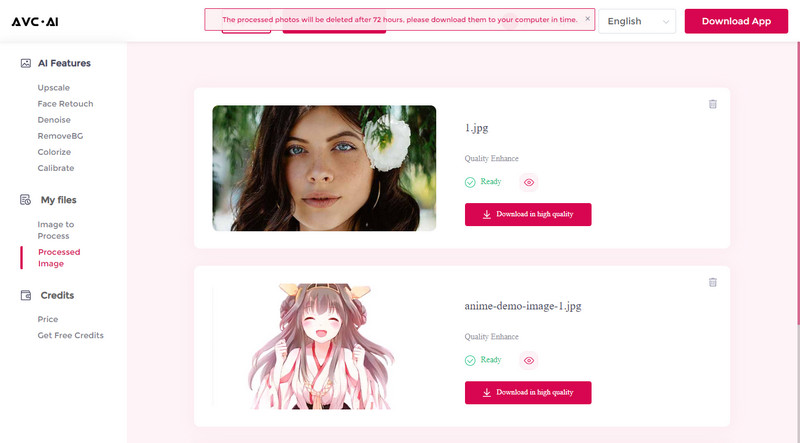 You can drag the slider to preview the AI upscaled photo and download it to your computer.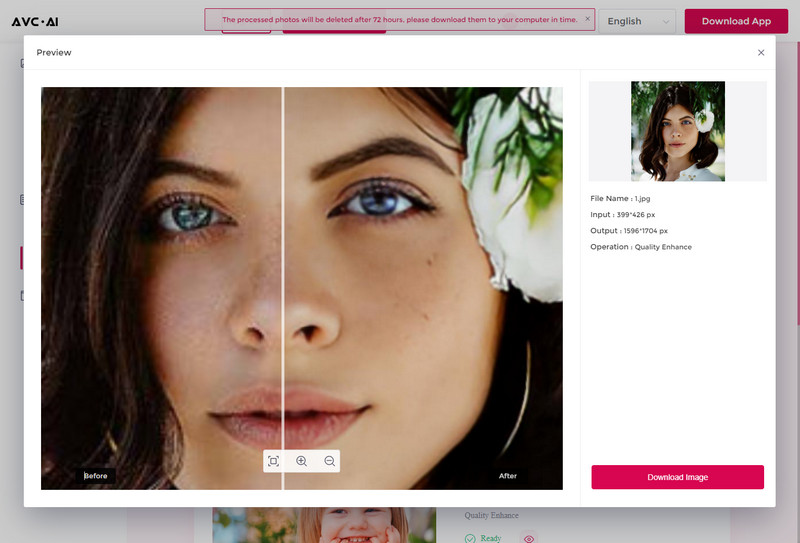 Check out the final AI-upscaled photo by AVCLabs AI Image Enhancement Online.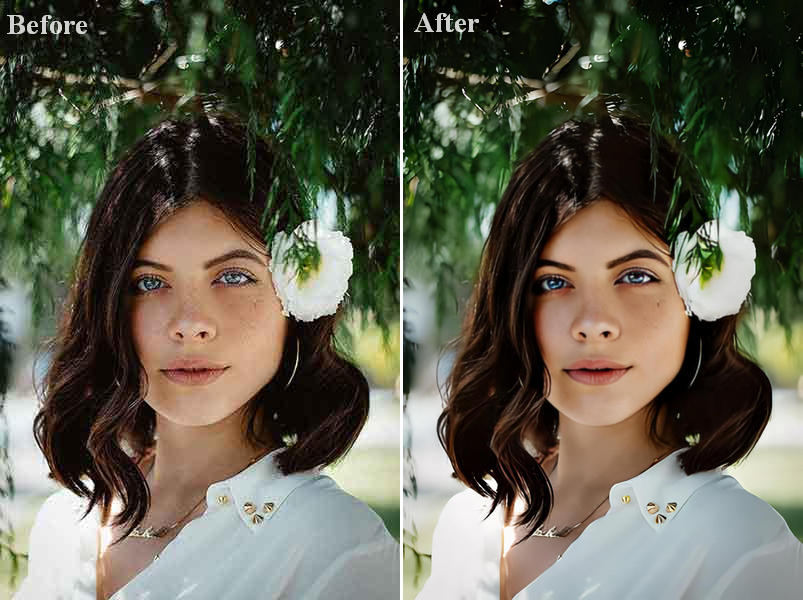 Video Tutorial: How to Upscale Image and Improve its Quality Online for Free
---
2. Vidmore Free Image Upscaler
Vidmore Free Image Upscaler also adopted the latest AI Super Resolution technology to enhance blurry photo resolution online and enlarges pictures at 2X, 4X, 6X, and 8X without losing quality. This photo upscaling tool is 100% free to use without any cost right now. You can use it to upscale the image without limitations.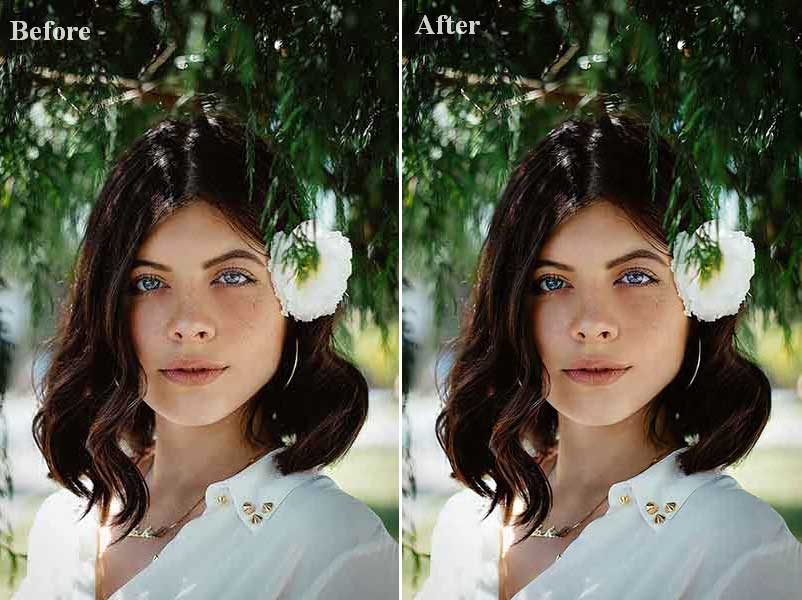 ---
3. Upscalepics
Upscalepics is an online platform that allows users to enhance their photos through artificial intelligence. Users can simply upload the photo or drop a file in its upload section, then choose Increase Resolution and drag the slider to choose the resolution they want. It adds extra information to the image while corresponding accurately to the low-resolution image and converting it into a high-resolution image.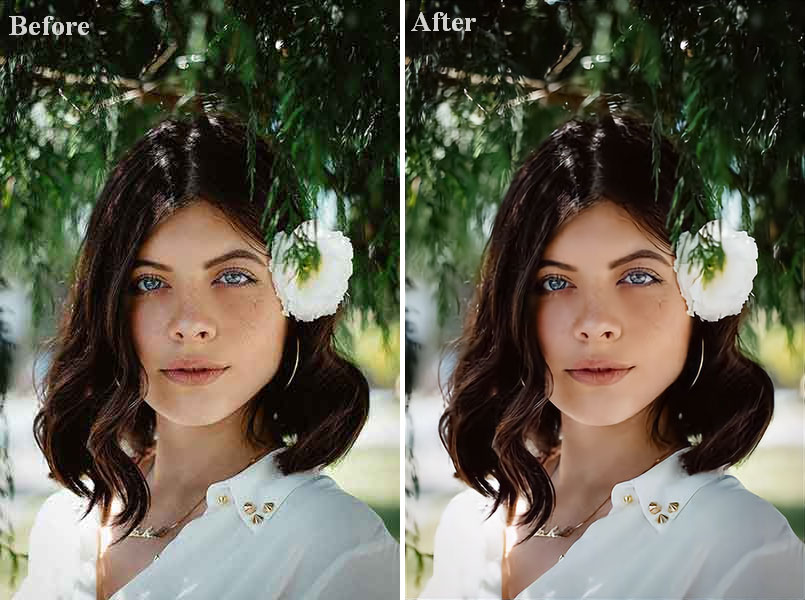 ---
4. Let's Enhance
Let's Enhance is a Ukrainian start-up that develops an online service driven by artificial intelligence which allows improving upscaling images without losing quality. It divides the upscale type into Photo and Digital Art. Let's Enhance upscales images up to 2x, 4x, 8x, and 16x without losing the quality. Let's Enhance is entirely free to use and requires a simple sign-in, and you are all set to fabricate high-resolution images in a single go.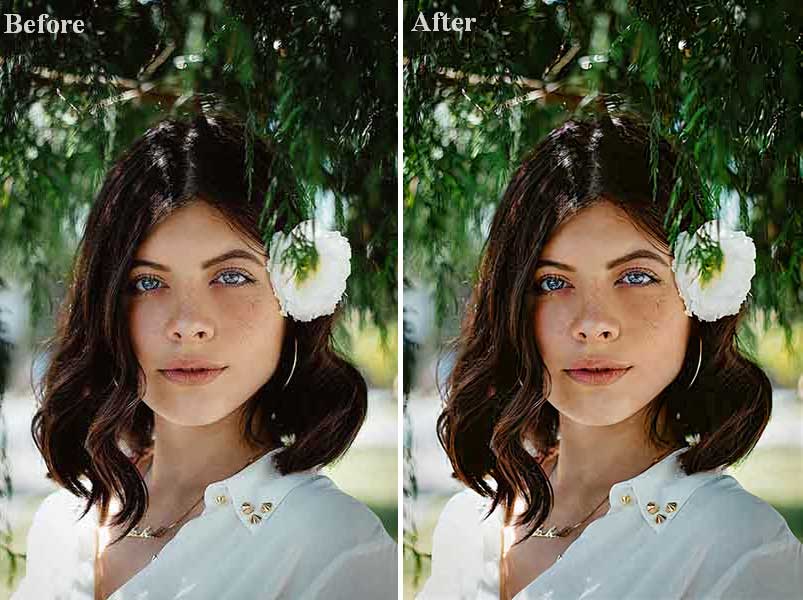 ---
5. VanceAI
VanceAI is an AI-powered online image upscaler that uses deep learning to upscale images to 2x, 4x to 6x, and even 8x without losing their quality. This AI image upscaling tool can smartly enlarge images and make real detail based on Generative Adversarial Networks.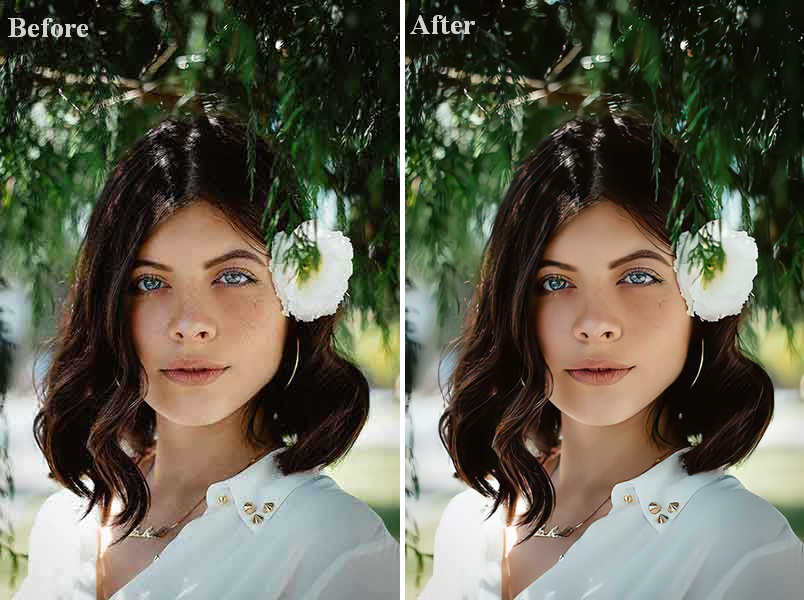 Verdict: There are many online AI photo upscaling available to choose from, and some of them work perfectly on upscaling the image resolution and enhancing its quality. In comparison, AVC.AI Image Enhancement delivers the best output quality. It is highly recommended to anybody who wants to enlarge photos with uncompromising quality. While upscaling the resolution, the noise reduction, color correction, color calibration, details recovery, and artifacts removal will be done automatically, no need the manual control. What's more, the built-in AI processors will be updated constantly to deliver the best and more natural result.
---
Method 2: AI Photo Upscaling | Upscale Photos Offline On Win and Mac
Although online AI photo upscaling is a good choice for individuals and enterprises who want to enlarge their photos to high resolution, a standalone and software-based AI photo upscaling tool is necessary for those who want to upscale photos without an internet connection, at a faster speed and smoother performance. In this case, AVCLabs provides the standalone software (AVCLabs PhotoPro AI) that is available on Mac and PC.
AVCLabs PhotoPro AI is an AI photo upscaling program dedicated to image enlargement which utilizes the power of artificial intelligence and deep learning to enlarge photos to 100%, 200%, 300%, and 400%. With the specialized Upscale model, AVCLabs makes resizing images incredibly simple for beginners. For experienced photographers, it is also worth trying, because it supports enlarging photos in batches with uncompromising quality.
Key Features of AVCLabs PhotoPro AI
Upscale photos up to 3x, 4x without losing quality
Enhance photo quality with advanced technology
Change the style of image to create unique look
Remove unwanted objects, people, watermarks
Colorize B&W photos to make it come to life again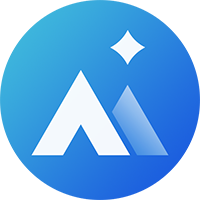 1. How to Upscale a Photo with AVCLabs PhotoPro AI
Let's check out how upscale photos' resolution offline with AVCLabs PhotoPro AI.
Step 1: Install AI Photo Upscaler and Upload an Image
Install AVCLabs PhotoPro AI and launch it. Click on the "Browse" button or simply drag and drop the image to add an image.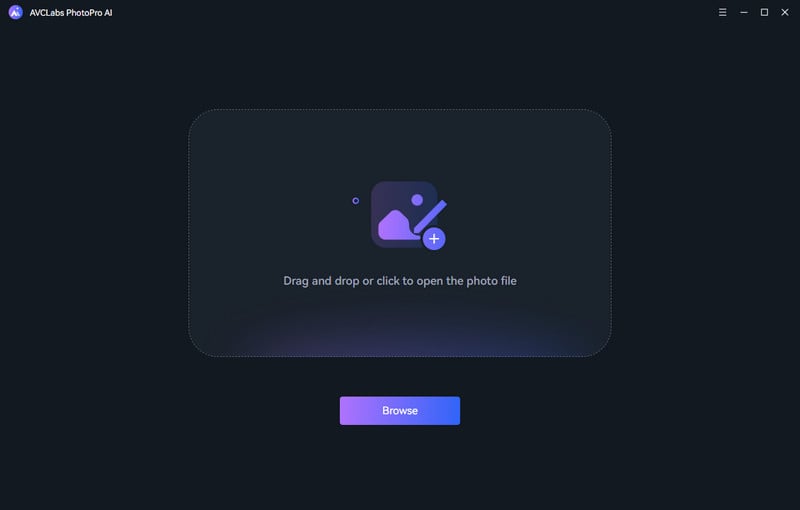 Step 2: Apply the AI Upscale Model
There are seven AI models shown on the top menu bar. Click on the Upscale model and choose the magnification levels, including 1X, 2X, 3X, and 4X. Then type on the Apply button.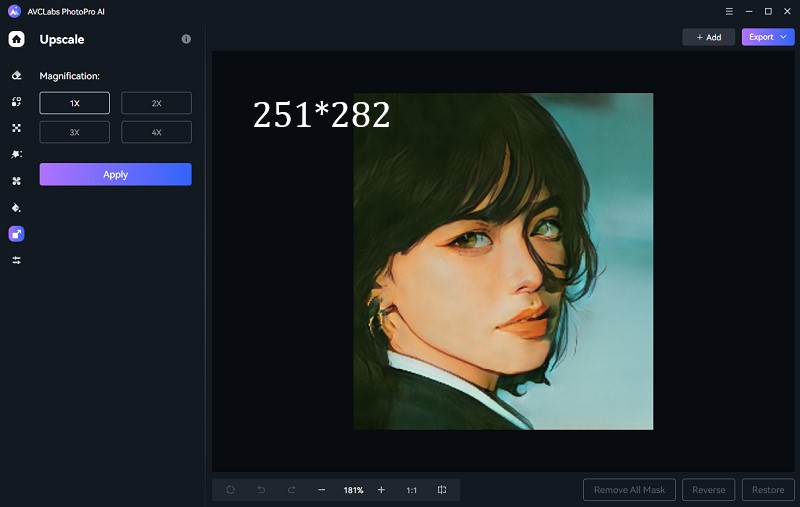 Step 3: Preview and Save the AI-upscaled Photo
When the conversion process is complete, you can click on the "Contrast" button to preview the original and upscaled images side-by-side . If you're satisfied with the results, click on the save button to download them to your local disk.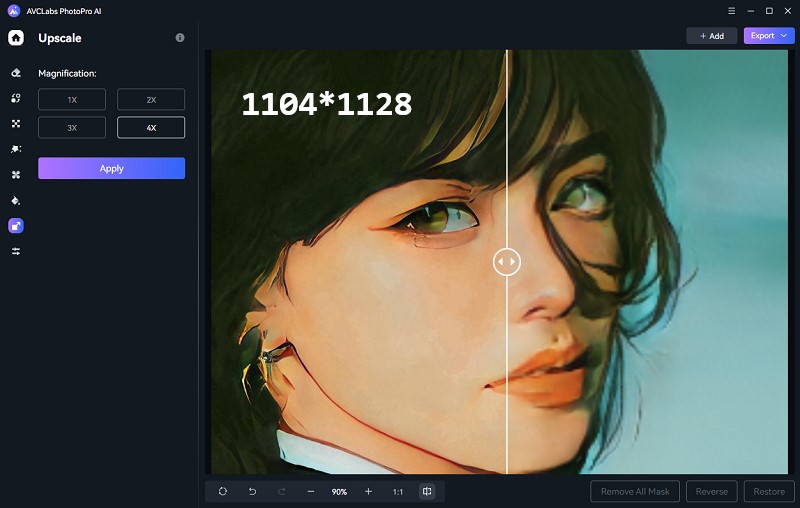 ---
2. Other Features of AVCLabs PhotoPro AI
AVCLabs PhotoPro AI is not only an AI photo upscaler, but also an AI photo denoiser, AI photo sharper, AI face retouching, AI background removal, AI color calibration, and AI photo colorizer.
AI Photo Denoiser
It is common to see digital noise in your photos. The digital noise, which makes your photo grainy thus affecting its quality, is usually caused by low light or a high ISO setting on your camera. How to wipe that noise off your photos and what is the best noise removal for photography? AVCLabs PhotoPro AI is an AI-based photo denoiser that removes noise and grain from photos automatically in seconds, as well as brightens your photos and recovers more details of photos intelligently.

AI Face Retouching
It is a tedious task to correct portraits manually, especially for the group shots which need to fix each face with different manual controls. Fortunately, with AVCLabs PhotoPro AI, portrait enhancement can be done flawlessly in a few clicks with a smart AI algorithm. This AI portraits enhancer intelligently detects individual faces and then automatically tweaks facial features like skin, eyes, nose, chin, lips, hair, beard, and more.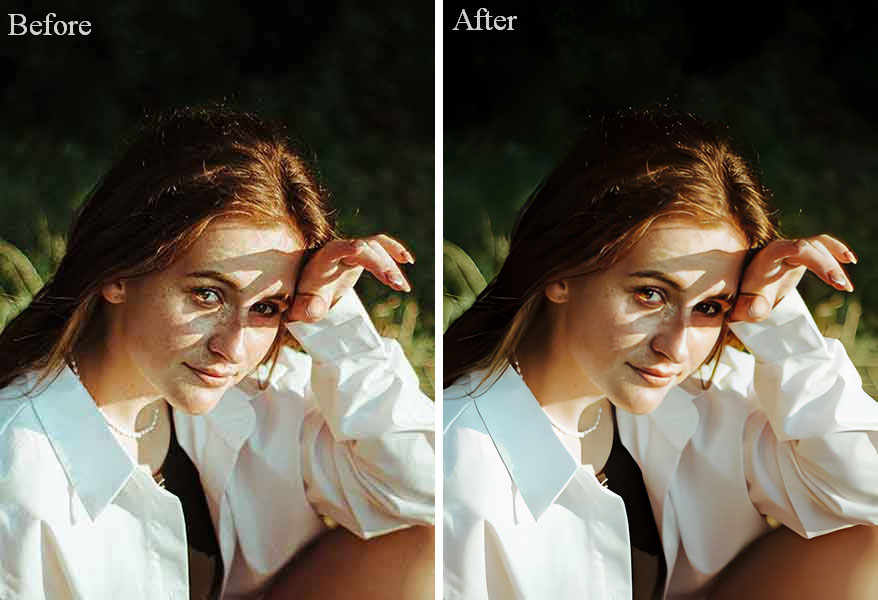 AI Photo Colorizer
Black and white photos are often associated with historical events, arts, archives, and old movies. Viewing the old photos in color brings them to life again. Colorized historical photos can spark memories and restore appearance in the past, giving us new perspectives on people, places, and events. How to add colors to old photos? With AVCLabs PhotoPro AI, you can colorize old pictures of historical figures, families, old movies, etc. AI image coloring algorithm makes colorizing automatic instead of traditional color filters.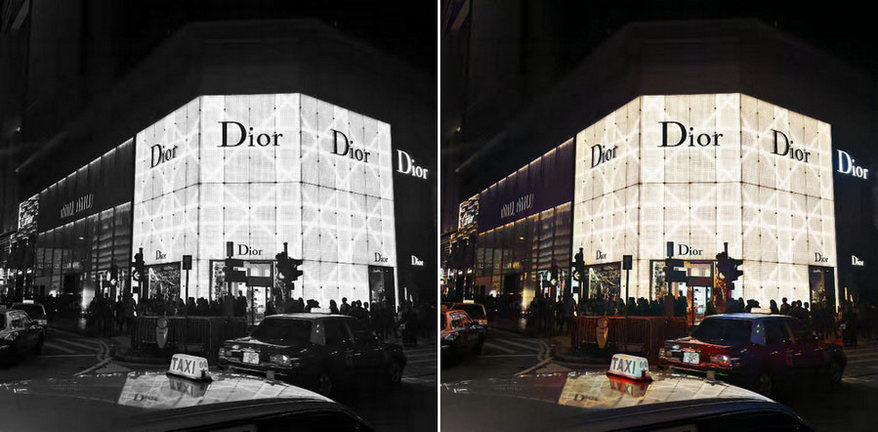 AI Color Calibration
Even though modern cameras are getting better at shooting high-quality photos, it is common to see a slight cast in the photo making it less impressive. The color cast always happens when the white balance on the camera is different from the light conditions, or caused by a Neutral Density Filter. How to fix the color cast in photos? AVCLabs PhotoPro AI is an AI color calibration that can be used for automatically correcting and matching an exact color found in an image.

AI Background Removal
Background removal is the most frequently used photo manipulation technique in post-processing tasks. It is used to eliminate unnecessary and unwanted items and objects from photos to make them more attractive and outstanding. Thanks to AVCLabs' background removal AI, background removal tasks are performed automatically with 1-click!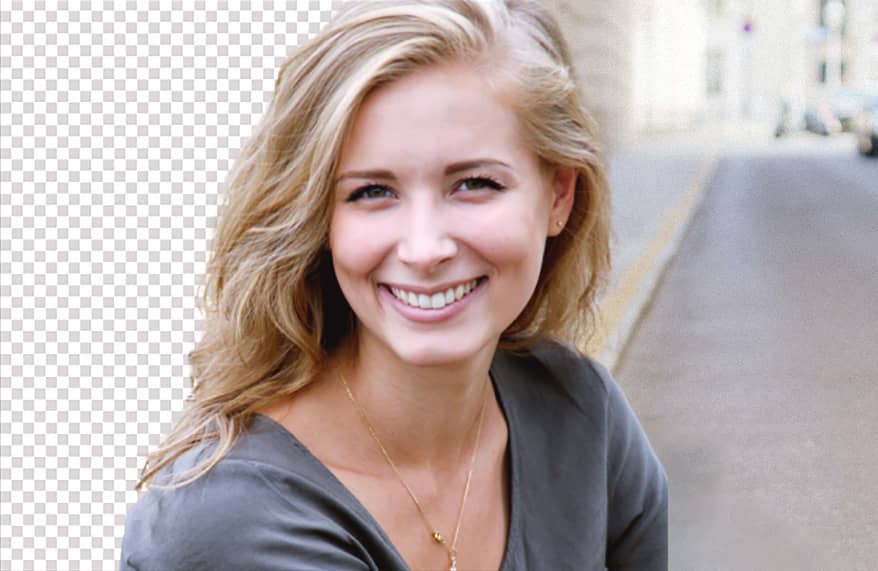 ---
Conclusion:
AI Photo Upscaling is a good choice for individuals and enterprises who want to enlarge their photos to high resolution without losing any quality. AVCLabs PhotoPro AI, a standalone and software-based AI photo upscaling tool, perfectly meets the needs and can even enhance image quality during the upscaling process. So just download and try it now.
---
Related Articles