Basic Editing Options
AVCLabs Video Enhancer AI provides some basic editing options to help you enhance the visual quality of your videos: trim, crop, color adjustment, and deinterlacing. These editing options are essential tools for creating professional-looking videos that capture and hold your audience's attention.
Trim
If you want to delete the unnecessary part from your footage, at the bottom of AVCLabs, you can entering a specific timestamp or frame into the box directly or dragging the progress bar to select the start and end point.

Crop
The crop function allows you to cut out a specific portion of a video frame. You can choose to crop to the original aspect ratio, select from presets, or crop freely. You can also move the crop window to select the specific area you want to cut out. The "Apply to all videos" option applies the same crop preference to all videos you added, saving you time and effort.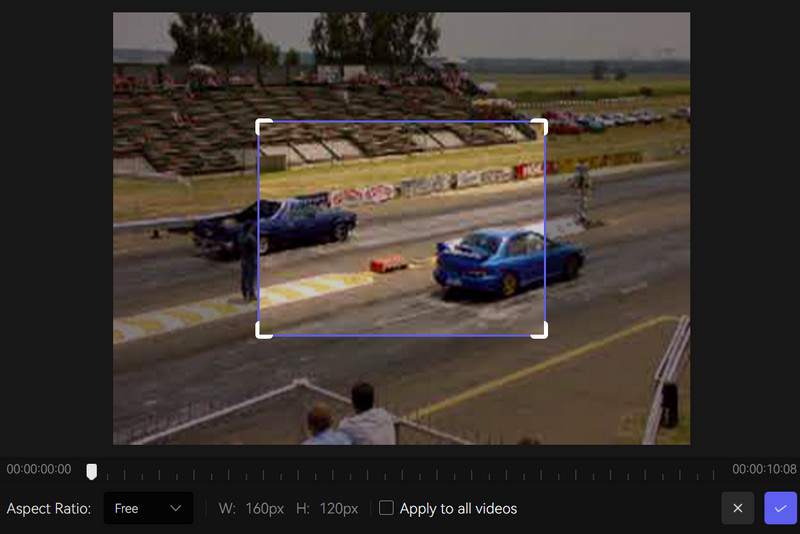 Adjust Color
With this feature, you can customize aspects such as brightness, saturation, and contrast to achieve your desired video output.