Mastering the Art: 8 Best Ways to Remove Watermarks from Instagram Photos
Watermarks can be a frustrating obstacle when you enjoy these wonderful photos from Instagram. Fortunately, there are effective methods available to remove these watermarks and unlock the full potential of the photos. The following will guide you step-by-step process of 8 effective ways to remove watermarks from Instagram photos. Help you to be pleased with the photo in its purest form.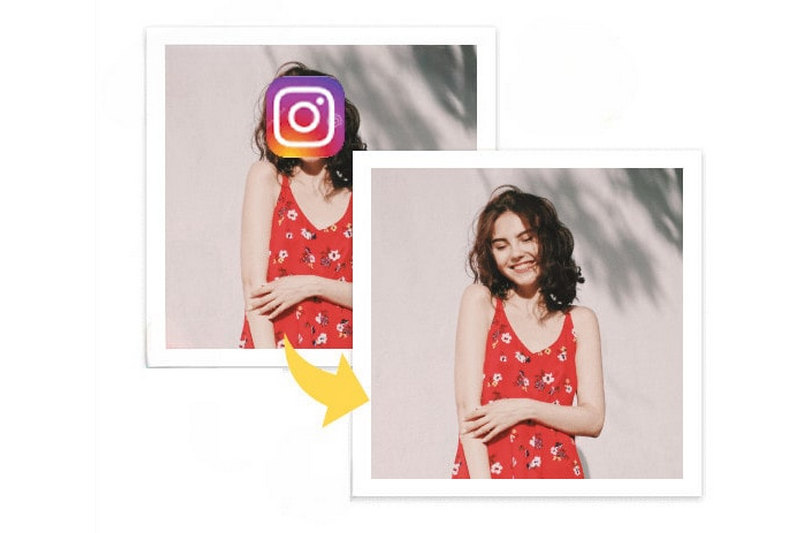 One of the easiest and most convenient ways to remove watermarks from your Instagram photos is by utilizing online watermark removal tools. These tools are designed to simplify the process and provide results in a quick manner.
To use an online watermark removal tool, simply visit the website of the tool and upload the photo that you want to remove the watermark. The tool will then automatically remove the watermark from the photo. Once the watermark has been removed, you can download the photo to your computer or device. Here are some online watermark removers. They do not limit the devices and are convenient, only an internet connection is requested.
---
1: AVC.AI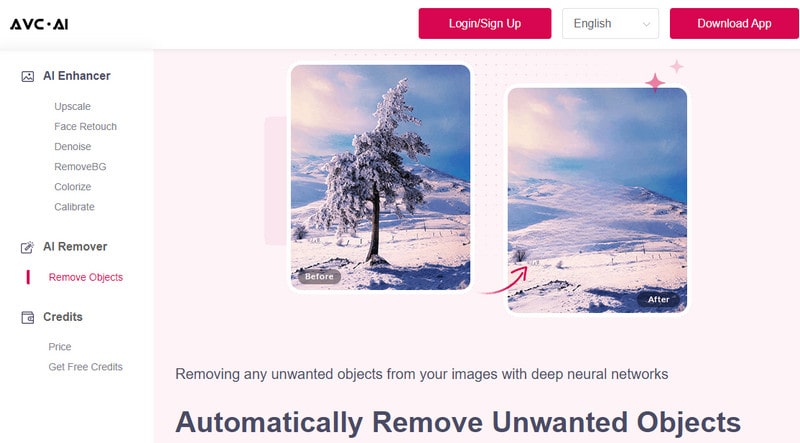 AVC.AI, developed by AVCLabs Inc., is a completely free online watermark removal tool. It focuses on improving photos by using advanced AI technology. It can erase any objects on the photo, reduce digital noise, correct poor color, remove the photo background, colorize the photo, etc. It also supports enlarging photos without quality loss. No fee or register is required to do the removal.
---
2: WatermakrRemoval.io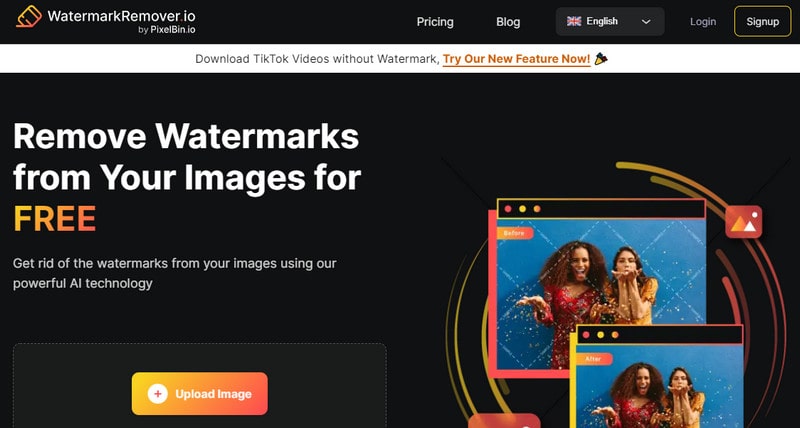 WatermarkRemover.io is an online tool that uses AI technology to remove watermarks from images. With its powerful algorithm, it can accurately detect and remove translucent watermarks, leaving your images watermark-free. There is a number limitation of images before you make an order.
---
3: PicWish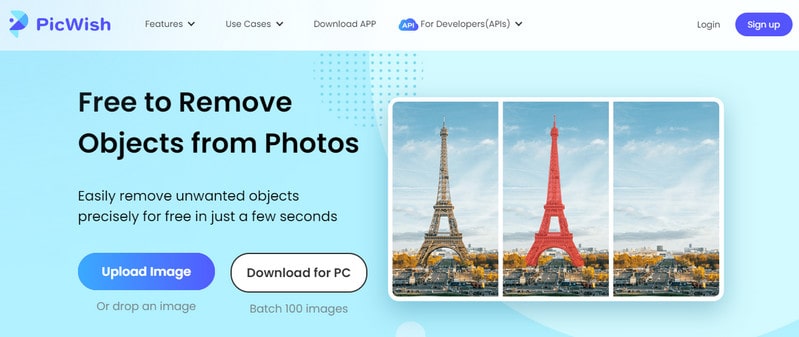 PicWish is previously Apowersoft Online Watermark Remover. It supports one-click to remove unwanted objects to get clean photos online. PicWish helps identify unwanted objects accurately and remove them with ease. It requires users to register an account to download the processed image.
---
4: Fix the photo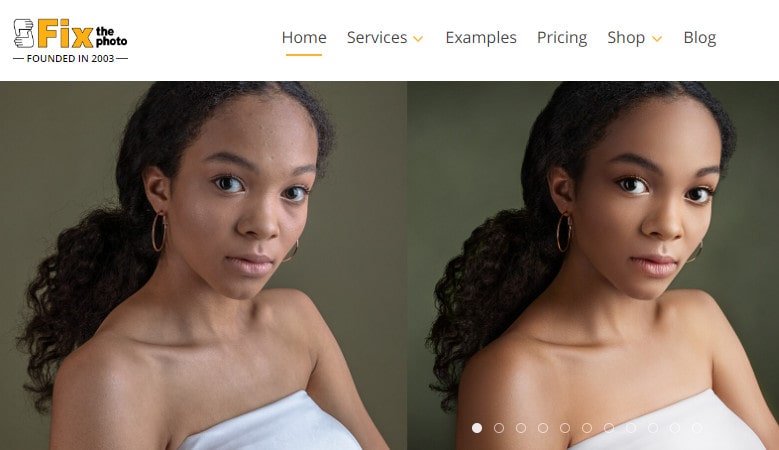 This is an online photo retouching services provider. You can preview some samples for the "Before" and "After" examples on the site to see some of their photo retouching work. Then choose and order the proper service. It is not free.
---
5: Inpaint

Inpaint supplies both online tool and desktop app. In order to download high-quality results, the online service needs users to purchase download credits. And register an account is also needed before your purchase.
---
6: BeFunky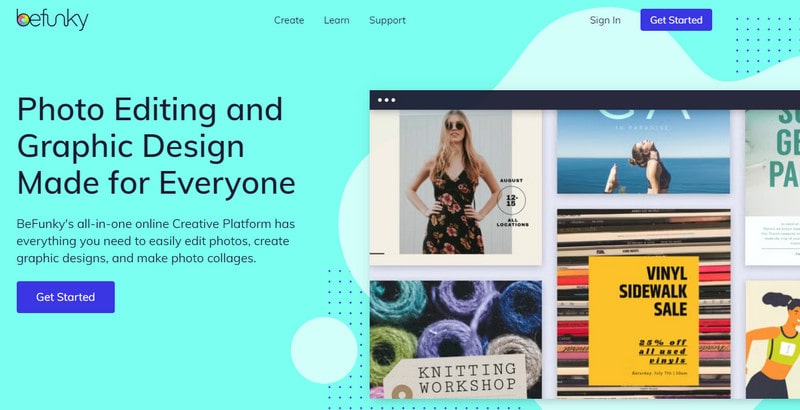 BeFunky Photo Editor Online lets you apply photo effects, edit photos, and create photo collages with a collage maker. Online Photo editing and creating collages has never been easier. It is not a free tool. You can try the feature of Eraser but you need to upgrade to BeFunky Plus to unlock the Object Eraser.
---
7: AniEraser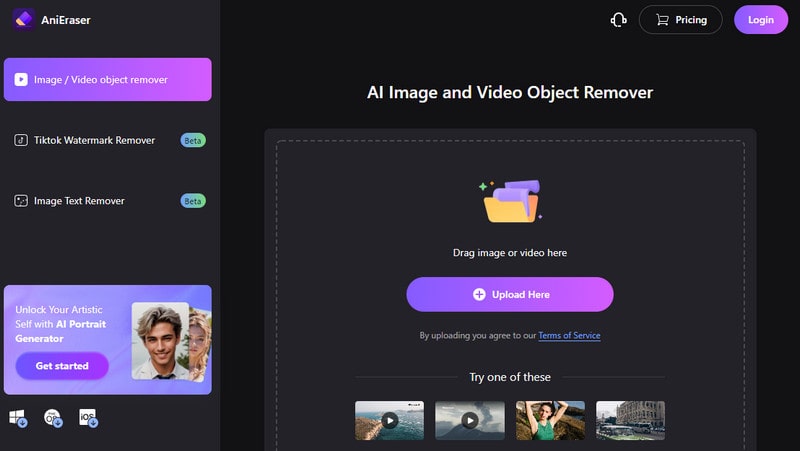 AniEraser is an AI-based tool that helps you easily remove watermarks, logos, text, stamps, people, or other unwanted objects from photos or videos, leaving you with the best quality results online. You can evaluate the features. But before your subscription, you can not download the image without a watermark and it will add new watermarks of AniEraser on the photo.
---
8: Fotor

With Fotor's free online photo editor, editing photos becomes easy. It enables users to edit, crop, resize, remove objects, add effects/ text, create collages, and more. You can sign up and start a free trial to get the watermark removed from your photo and download the image.
---
Tips: Free To Remove Watermarks from Instagram Photos with AVC.AI
We only found out this one is free and does not require registration. And the following are the steps to remove watermark from Instagram photos by applying AVC.AI.
Step 1: Visit the website and upload your image.
Just visit https://avc.ai. Besides "Remove Objects", there are many other options like: Upscale, Face Retouch, Denoise, RemoveBG, Colorize, Calibrate.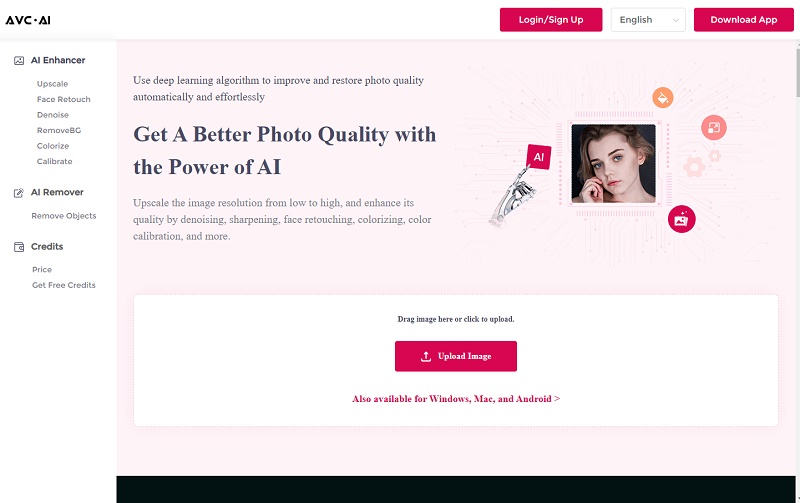 And switch to "Remove Objects". Click the button to upload your photo.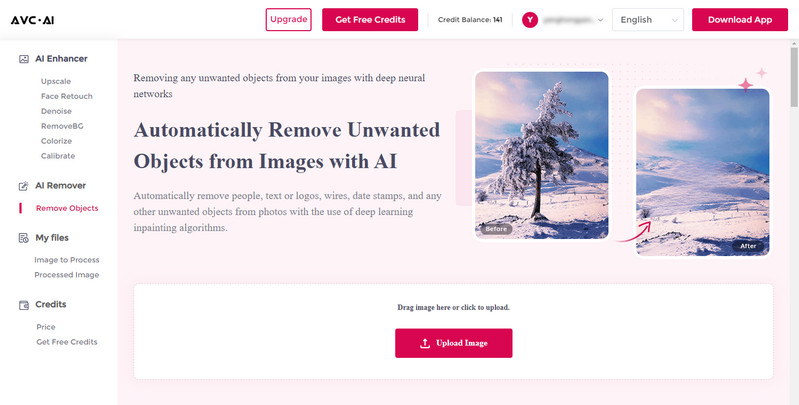 Step 2: Remove the watermark.
Set the size of the brush tool on the left. Paint on the object you want to remove. Click the "Remove" button. You will get the watermark-free photo.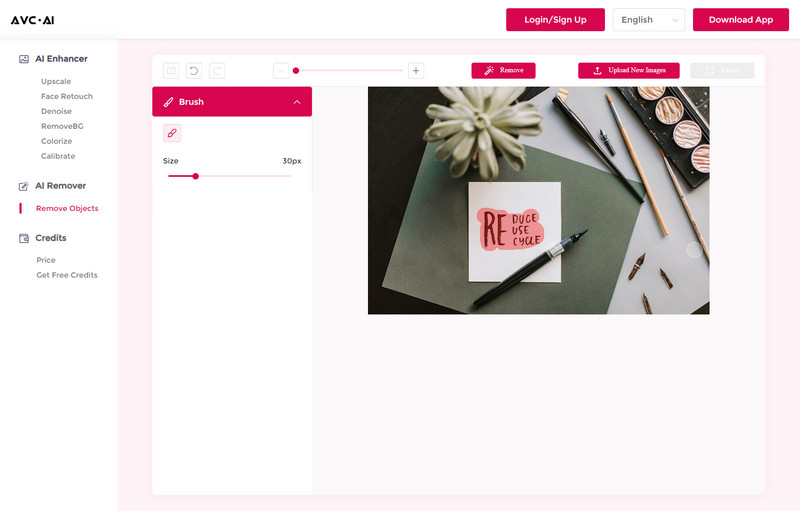 Step 3: Download the photo.
To store the edited photo on your personal device, just click on the "Export" button.
The whole process is complete.
---
Video: How To Remove Watermark from Images in Just Minutes Free and Easy!
---
Conclusion
Removing watermarks from Instagram photos can significantly enhance the visual appeal of the photo. The above are 8 effective ways to remove watermarks from Instagram photos online. By following the techniques and tools we've discussed in this article, you can say goodbye to distractions and present your photos in their purest form. The best method for you will depend on your individual needs and preferences. If you are looking for a quick and easy solution, you can choose one of the above 8 ways. If you need more control over the editing process, you can use a dedicated photo editing software. No matter which method you choose, be sure to follow the instructions carefully to avoid damaging your photo. And remember, once you have removed the watermark, you should give credit to the original creator of the photo if you plan on sharing it through SNS or other online ways.
---
Related Articles