Image Restoration: How to Repair Damaged Photos
Do you have an old album with your most memorable and happiest moments? If so, great! But did you notice that some of the photos are not as clear and visible as you would expect? That's because they have been slightly damaged. Maybe it's just a tiny spot, but it's noticeable.
Photos can get damaged in many ways, from water to sunlight to heat. Also, accumulating years will make the photo more prone to be damaged. Fortunately, there are ways on how to fix damaged photos. Additionally, repairing old photographs is a great way to preserve them for future generations. The article will share tips on how to fix damaged photos and make them look like new again.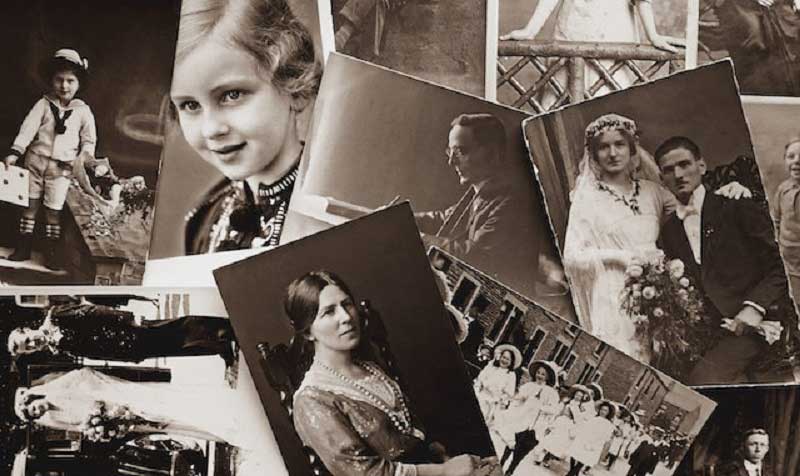 ☛ Check for Professional Help
If the damage to the photo is beyond repair, you might need to consider professional help. Although it may be expensive, you can have the damaged piece of photo restored completely. The best way to check for professional help is to ask around or search the internet. You can check out the best photo restoration services in your area. If you want to save the photos at home, follow the steps outlined below.
☛ Dry Out the Photos
If the damaged photo is water-damaged, you can dry it out. Using a fan might also help as it spreads the drying process over a larger area. You can also use a dryer, but make sure you use low heat. Heat can actually damage the photo's emulsion even more. Depending on the level of damage, you can put the photo in the sun to dry. Make sure the photo is face-down. You can also use a UV lamp to speed up the drying process.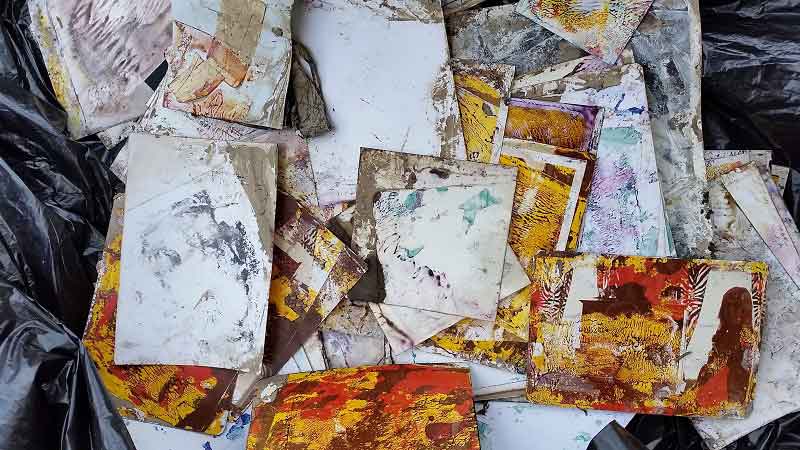 ☛ Use Digital Scanners to Fix Damaged Photos
If the damage is not too severe, you can use a scanner to save the photo digitally. Make sure to use the highest possible resolution to create a clear and visible photo. However, don't go overboard as this will just increase the file size and affect your computer's performance. However, if the damage is too severe, the scanner might not be able to read the photo. In this case, you need to use the scanner to create a digital copy of the photo.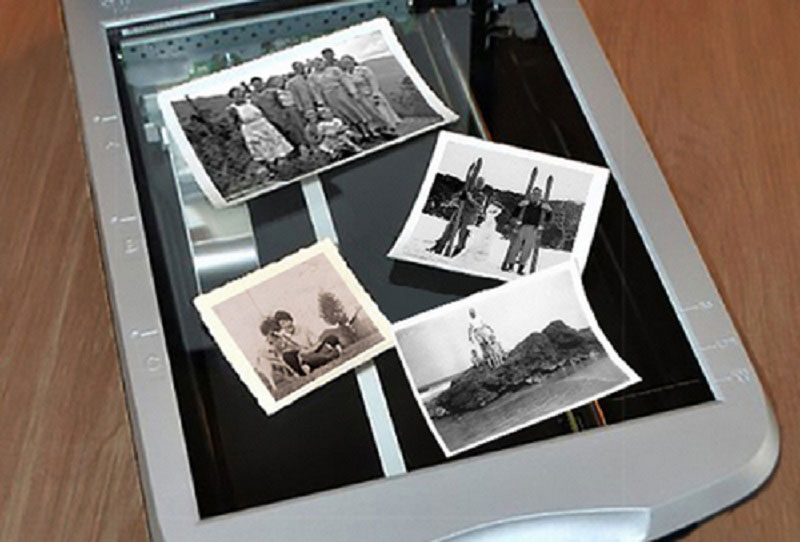 ☛ Try Out Photographic Restoration Software
Photographic restoration software is designed to fix damaged photos. You can download the software online and use it to restore the photo. The software uses algorithms to remove the damage and make the photo clear again. The best part about using software to fix damaged photos is that it can work with a variety of photo formats, even the oldest ones. You can also use the software to edit the photo and make it look better than it was before.
The Photographic Restoration Software we recommend here is AVCLabs Photo Enhancer AI. As an excellent AI product, it can automatically and intelligently restore damaged photos in just a few clicks. In addition to photo repair, it can also upgrade photos without losing quality, batch process photos, and more. With AVCLabs Photo Enhancer AI, you can easily fix damaged photos and make them look like new again. Try it now and see for yourself!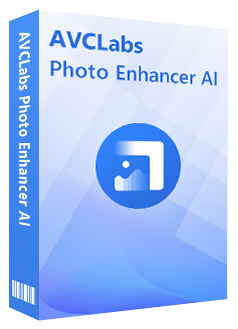 AVCLabs Photo Enhancer AI
Quickly fix damaged photos and enhance photo details
Upscale the image resolution without losing quality
Make the blurred, low-quality photos to high-definition
Immediately improve your portrait photography
Quickly colorize the old black&white images
Step 1:
Download and Upload
Download AVCLabs Photo Enhancer AI and upload damaged photos into the program.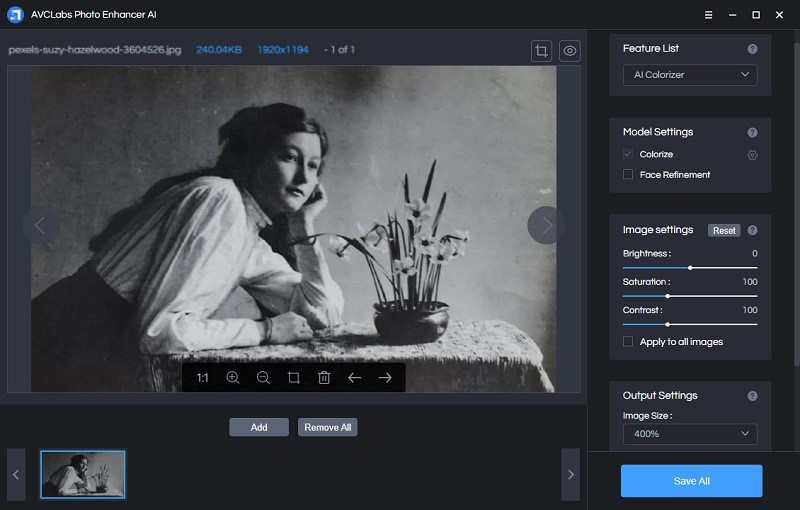 Step 2:
Choose the AI Feature
Select the corresponding model in the Feature List according to your damaged photos. You can choose AI Upscaler or AI Colorize for better result.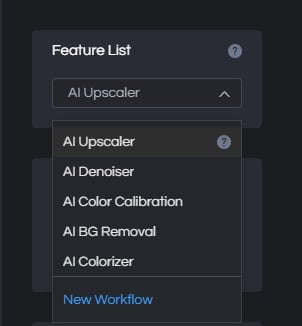 Step 3:
Set the output size and directory.
.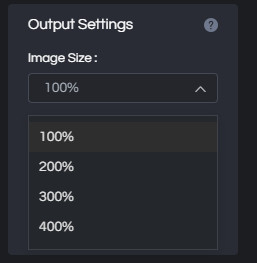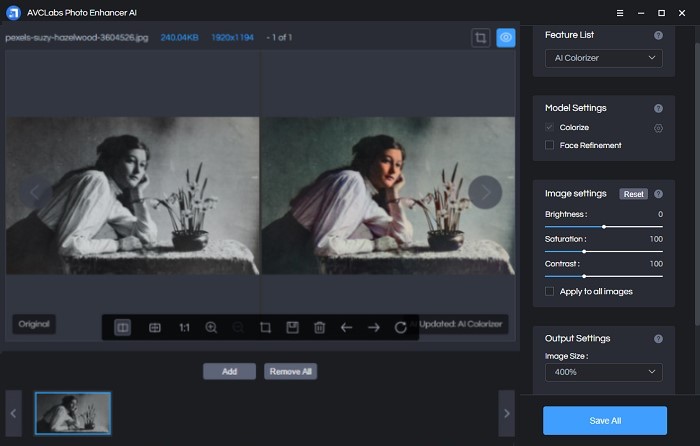 If you are satisfied with the upscaling or coloring effect, just click "Save" button to start the enhancement.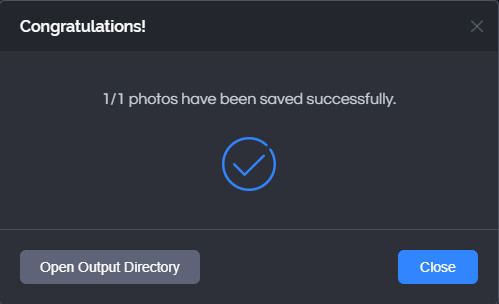 ☛ Tips For Better Preserving Photos
Temperature - The temperature of the environment you store your photos in can have a significant impact on how quickly they degrade. Ideally, you want to store your photos in a place that has consistent and low temperatures. If you're storing your photos in a home environment, it's best to avoid attics or basements that have a more fluctuating temperature.
Humidity - Along with temperature, humidity can also have a big impact on the longevity of your photos. It's important to store your photos in an environment that has relatively low humidity to prevent your photos from fading or rotting.
Handling - You should also be careful when it comes to handling your photos. You should avoid touching the photos with your fingers, which can leave behind oils or handprints that can stain your photos over time.
Materials - The materials you store your photos in can also have an impact on their longevity. Photo album paper can cause acid damage to your photos, while cardboard can easily deteriorate over time. It's best to use materials that are acid-free and durable enough to prevent your photos from being damaged.
Conclusion
Photos are a great way to preserve memories and make them last a lifetime. However, with time, they can get damaged if not taken care of properly. Luckily, there are ways on how to fix damaged photos and make them look like new again. From checking for professional help to using photo restoration software, there are plenty of things you can do to save the photos. Remember to take proper care of your photos and follow the tips in this article to make sure they last for many years to come.
Video Tutorial: 10 Amazing Colorized Historical Photos You Need to See | Historical Photos Colorized by AI
Enhance and restore photo quality
with the power of AI