Tips for Enhancing Your Landscape Photography
Today's digital landscape photography is more popular than ever before, and with good reason. The natural world is filled with breathtaking views that can be difficult to capture on camera. Even the most dedicated photographers may struggle to capture the images they see in their mind's eye. Fortunately, there are a few tricks of the trade that can help you take your landscape photography from good to great.
Here are some helpful tips for enhancing your landscape photography: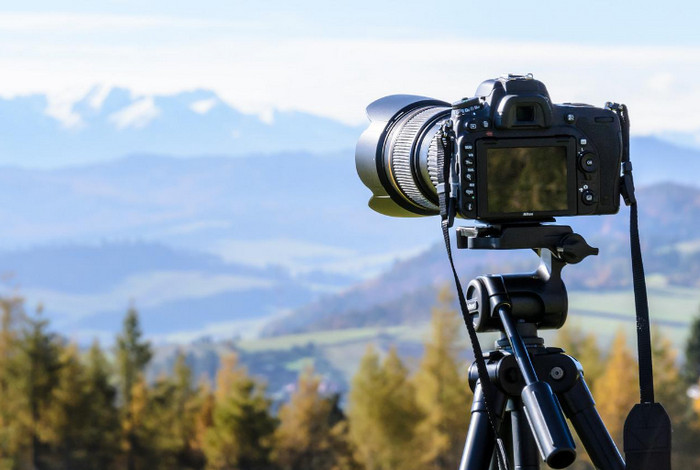 ☛ Plan your shot
A key aspect of achieving good landscape photos is having an idea of what you want to capture ahead of time. To do this, you should familiarize yourself with the area you plan to visit and the types of landscapes that exist there. While you're there, keep your eyes open for potential photo opportunities that fit your desired subject matter. For example, if you're photographing a river, you might want to include a bridge, a waterfall, or other natural features. Once you have a general idea of what you want to shoot, you can prepare for the shoot as much as possible.
☛ Use a tripod
Using a tripod is essential for shooting landscapes in low-light conditions. If you're photographing during the golden hours, you may not need to use a tripod, but otherwise, it's a crucial piece of equipment. A tripod allows you to slow down your shutter speed and create images with silky-smooth, blurred backgrounds. Using a tripod isn't just about increasing your shutter speed, however. It can also help you take smoother images. If you don't have a sturdy tripod, your hands may shake while taking photos, which can result in blurry photos. Using a tripod will help you avoid this problem, as long as you make sure to secure your camera and tripod as tightly as possible.
☛ Try long exposures
Long exposures are extremely useful for landscape photography and can produce some truly stunning results, but only if you use them correctly. When you use a long exposure, you increase the amount of time your camera's shutter is open. This works particularly well for nighttime photography and can produce images that are filled with stars. When you use a long exposure, you can blur your images to create a dreamy, ethereal look. This is particularly useful for photographing waterfalls and other flowing bodies of water. It can also help you eliminate unwanted elements from your photos, such as cars driving by or a person standing in your frame. Long exposures can be tricky to perfect, so try experimenting with different shutter speeds to see what works best for you.
☛ Be patient and wait for the light
Good lighting is essential for good landscape photography. You want the sun to be behind you, so it lights up your subject while leaving you in the shadows. This is particularly useful if you're photographing a scene that has a lot of greenery. The light from the sun can make it very difficult to get a good shot of a forest or other densely-wooded area. To get the best light for your landscape photos, wait until the golden hours (just after sunrise and before sunset). The light during this period is warm, soft, and casts a beautiful glow over the landscape. If you can't wait that long, don't despair. There are a few tricks you can use to get the light you need. One option is to use artificial lighting, such as that from a spotlight or flash. You could also use a reflector or diffuser to direct the sun towards your subject.
☛ Shoot in RAW
If you're not already shooting in RAW, now is the time to start. RAW files offer a number of advantages, but perhaps the most significant is their flexibility. RAW files contain a lot of extra data that you can edit and refine. This means that you can make adjustments to your photos after taking them, which is much more difficult to do with JPEGs. RAW files are also less image-heavy than JPEGs, meaning that they load more quickly and use less space on your camera. If you're shooting high-resolution photos like landscape photos, this can make a big difference. If you're not sure how to shoot in RAW, you can usually find instructions in your camera's settings.
☛ Learn to edit your photos
Landscape photography can be a tricky genre to perfect. You'll face countless challenges while trying to capture the perfect shot, so it can be tempting to simply click "auto" and hope for the best. But if you want to take your photos to the next level, you'll need to put in some work behind the scenes. As with any form of art, post-processing is essential for good landscape photography. You can use editing software to perfect your image, adjusting things like contrast and brightness. You can also use editing software to remove distracting elements from your photos, such as a person standing in the frame or a car driving by.
If you are searching for an efficient way to improve the photo and do not need any more skills, an AI photo enhancer tool is recommended. It is AVCLabs Photo Enhancer AI. Based on its advanced Artificial Intelligence Enhancer Technology, it provides AI enhancing, upscaling, photo sharpening, denoising, background removing, color calibration, and obtaining high resolution. The processing is fully automated with only one click. No edit skill or photography experience is required and avoid complicated photo processing. Are available for Windows and macOS.
Open the program and load the image into the program.

Choose a suitable AI model such as Denoise, Upscaler, Color, etc.

Crop the photo if you want.
Set the output size and directory.

Click the Save All button to start the enhancement. At last, you can get the improved photo.
---
Conclusion
As you can see, landscape photography is a challenging genre that requires patience, skill, and a lot of hard work. However, the payoff is well worth it. When you get it right, nothing can beat the feeling of capturing a truly breathtaking view. So make sure to try these tips for enhancing your landscape photography and see what you can come up with!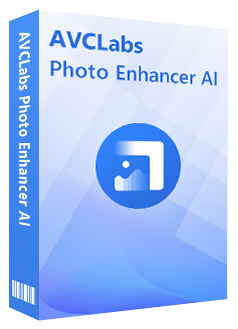 Photo Enhancer AI
Automatically remove noise/grain from images
Upscale the image resolution without losing quality
Make the blurred, low-quality photos to high-definition
Immediately improve your portrait photography
Quickly colorize the old black&white images
Remove the background from images with one-touch
Enhance and restore photo quality
with the power of AI