How to Upscale Image Online Free without Watermark
How can I upscale my images online for free without a watermark? any image's resolution online?
When you get a perfect picture but in too small a size or too low a quality for your needs, normally you want to upscale it. In these cases, an image upscaler is what you are seeking! And there are so many online image upscalers including AI upscalers. Like most users, after you tried it, you will find it is not really "free". There will be a watermark in the output photos/images. How to upscale images online for free without a watermark? This is the purpose of this post.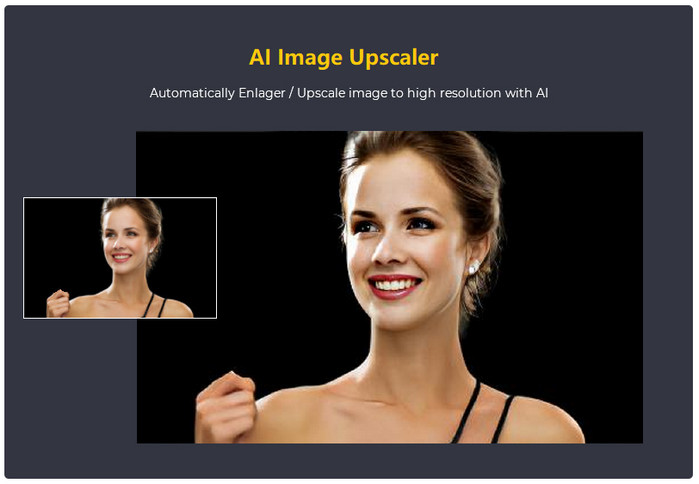 AVCLabs AI Image Upscaler Online is an online image upscale service that works on upscaling files you provide, to enlarge and/or enhance image quality. Such an online tool is super useful for upscaling the resolution when working with archival/historical pictures, but also with free stock photos that are less sharp, or images that are simply too small for your intended use.
How to online upscale photos for free?
Step 1:
Register an account.
Visit https://enhance.avclabs.com/. You will see a register dialog. Please register an account by simply inputting an email and password. This is an important step because you will get 8 credits for free. These credits can be used to upscale the photo.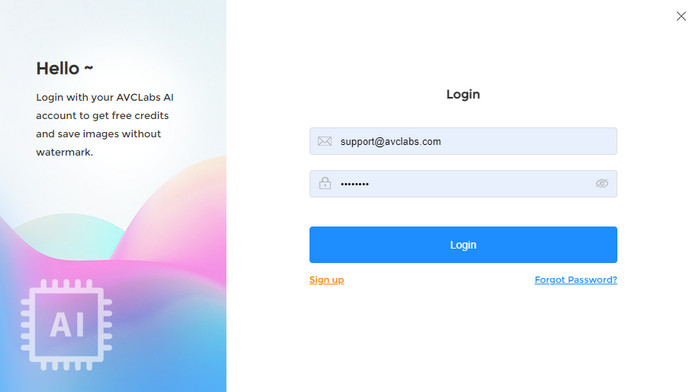 Step 2:
Upload your image.
After you log in successfully, you can see a button to upload an image. Click it to browse your computer and choose to upload the image you want upscale.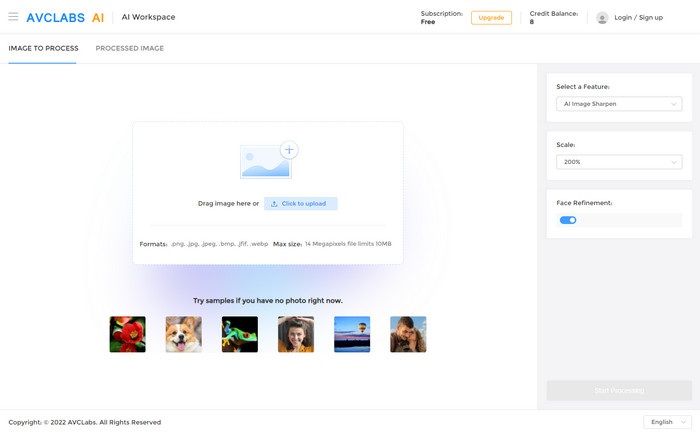 Step 3:
Choose an AI model.
On the right panel, you can see "Select a Feature". Here is to select an AI model. To enlarge the photo, please click on the drop-down list and choose the "AI Image Upscale" feature. Then go to option "Scale" and choose a resolution for the photo. You can upscale the photo to 200%, 300%, and 400%. You can also pick the "Face Refinement" feature or not according to your photo.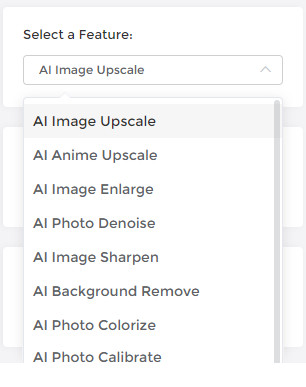 Note: Different AI feature requires different credits. Before you begin the processing, you can click on the "Sart Processing" button. It will prompt you on how much credits will cost. "Processing 1 image costs 1 credit. Upscaling 1 image up to 300% costs 3 credits, and 400% costs 4 credits. Using Face Refinement costs 2 credits." Count your credits carefully.
Step 4:
Free to upscale image.
Click the "Start Processing" button and click Yes to continue.
Step 5:
Preview the effect.
When the upscale finishes, a red hint will appear on the tab "Processed Image". Switch to this tab and you can click the eye icon in the right place to preview the enlarged photo.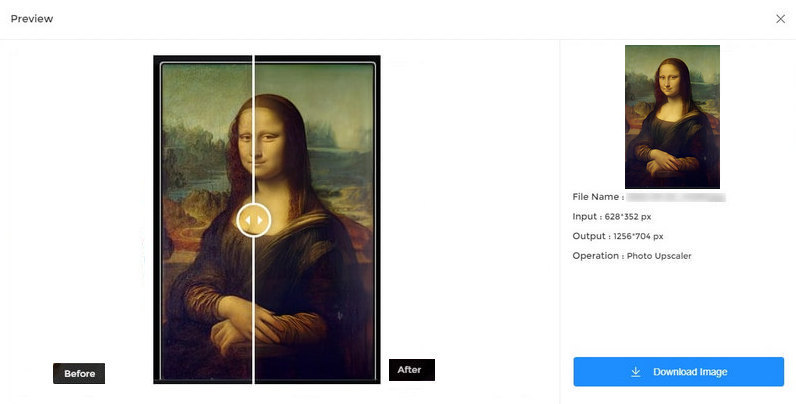 Step 6:
Free to download the image.
If you are satisfied with the effect, you can click the download button to save the photo to your computer immediately. NO Watermark on the downloaded image. You just upscale the image online for free. Please remember to download the processed photo in time since it will be deleted after 72 hours.
Tips: If your credits are used up, you can use a new email to register a new account to get another free 8 credits.
Common questions about upscaling images
Let's see the most common questions about upscaling images.
How Can I Improve the Resolution of a Picture?
The most effective way to enhance the resolution of an image is to use a dedicated software tool that can increase the number of pixels used maintaining the picture's integrity. Such tools are known as image upscalers or photo enhancers.
What Does it Mean to Upscale an Image?

Scaling is simply resizing a digital picture in a proportional way. Upscaling, as you probably guessed, means to enlarge/enhance an image, to make it look bigger and better. Image upscaling can take a low-resolution photo and turn it into a high-resolution, even a super-resolution one.
How Does AI Upscale an Image?
Traditional digital upscaling was about stretching out a low-res image and then copying and repeating the pixels to fill out the holes in a larger display. While added technology such as filters is used, the results can still be blurry or noisy.
AI image upscaling is a whole other –and incredibly better!– story. Instead of stretching out the image, it uses trained neural networks to actually predict what the image would look like in a higher resolution, and produce a very high-end result with optimal sharpness and zero blurs.
Valuable Tips
If you are concerned with internet speed and personal privacy, you can use the desktop app instead -- AVCLabs Photo Enhancer AI desktop app . It provides more AI features and supports processing multiple photos at one time, etc.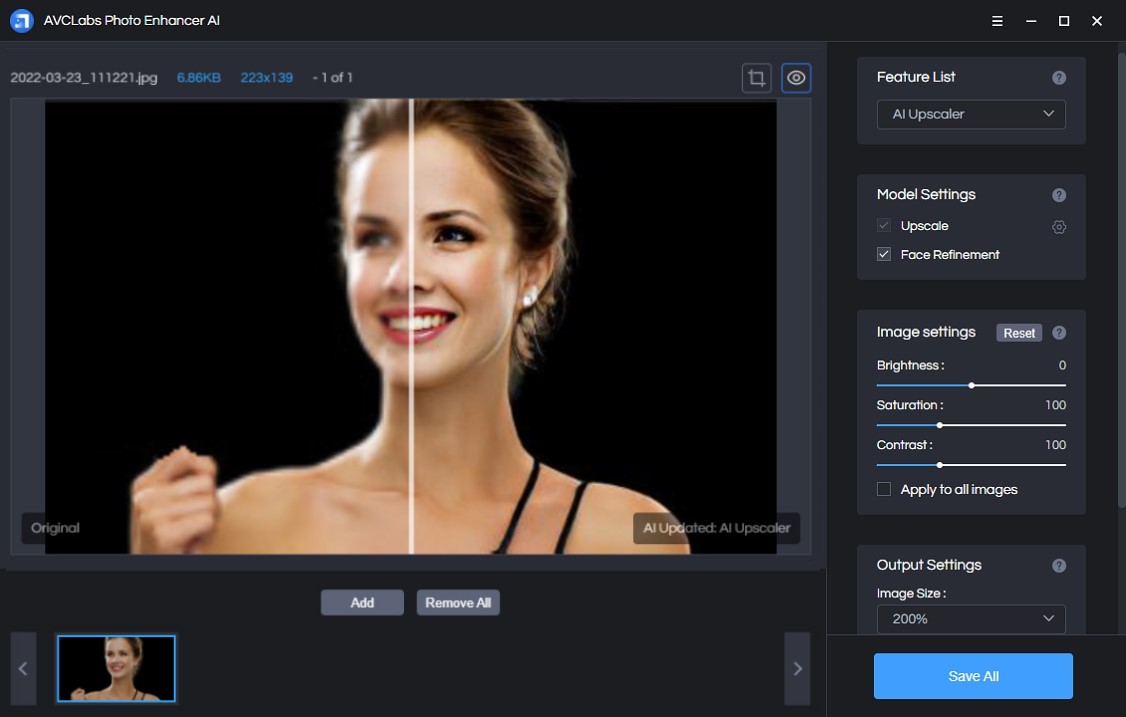 ---
Conclusion
The above is the real Free method to upscale images online without a watermark. You'll never be faced with the issue of poor image resolution in your creative work, again! Free to try it and upscale your images and improve the poor image resolution in your creative work now! Don't miss the best deal ever and grab your 8 free credits upscales from AI Image Upscaler now!
Then what's more? Try the more powerful software version of AVCLabs Photo Enhancer AI: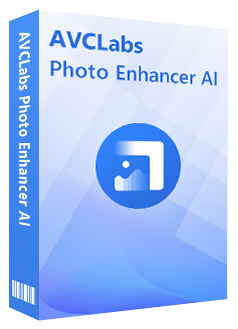 Photo Enhancer AI
Automatically enhance photo color, contrast, and quality
Make the old, blurred, or low-quality photos to high-definition and clarity
Colorize black and white photos; Remove noise and calibrate colors in one click
Enlarge/up-scale the photo size without losing quality
Enhance and restore photo quality
with the power of AI