3 Best Image Upscalers on Computer
"How can I turn my old photo to a high-resolution?"
"I have download a photo from web, but it is very small, how can I upscale it?"
We always have the time in which we want to enlarge our photos that are in low-resolution like the above. And the Image Upscaler will be a perfect solution for it. Image upscaler can be an online service or a software tool that works on upscaling files you provide, to enlarge and/or enhance image quality. In this article, I will introduce the best 3 AI image upscalers working on computer. Just follow on.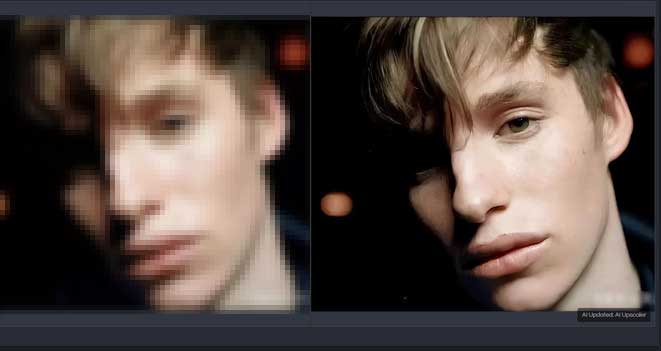 AVCLabs Photo Enhancer AI -- AI power and very simple to use
Price: $79.95/year
Technology: AI deep learning and people face refinement
Available Platforms: Windows & Mac
AVCLabs Photo Enhancer AI is use the AI deep learning technology to upscale photo to 4x wich qulity. All details of the photo are kept and enhanced. And the operaion is the easiest one. No skill or any photograpy knoledge is required. Just add photo and choose the upscaler AI model then the AI will do all the rest.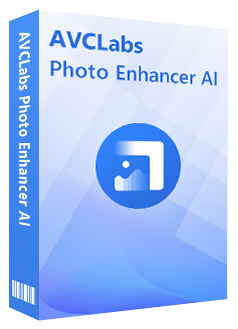 Photo Enhancer AI
Automatically remove noise/grain from images
Upscale the image resolution without losing quality
Make the blurred, low-quality photos to high-definition
Immediately improve your portrait photography
Quickly colorize the old black&white images
Remove the background from images with one-touch
Steps to upscale an image without quality-loss:
Step 1:
Download an install the AVCLabs Photo Enhancer AI.
It provides both Windows and Mac version. Download the version compatible with your computer. Run the program. And for the first time running, it needs to download some necessary AI components. After it finishes, the main interface is open.
Step 2:
Import the low-resolution photo to the program.
You can drag and drop the photo to the program main window to open it in the progam and you can also click the "Browse" button to explore and open the photo in the program. It supports to add multiple photos at one time, too. Now you are viewing the photo opened in the program successfully.
Step 3:
Choose the AI model.
Not only limited to AI Upscaler, this AI photo enhancer tool also provides other models just like AI Denoiser, AI Colorizer, AI BG Removal, etc. Just choose "AI Upscaler". Pick "Face Refinement" if the photo is a patriot.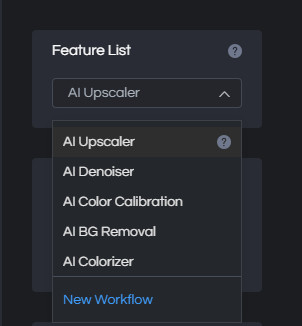 Set the output image site to 200%, 300%, or 400%. Also set the output image format as png, jpg, jpeg or bmp. At last, choose a folder to store the upscaled photo.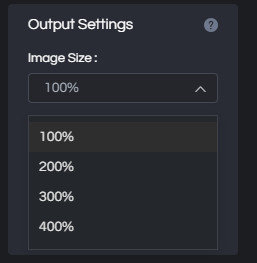 Step 5:
Upscale the photo.
When all settings are done, you can click the "Preview" button to view the result. If you are satisfied with the result, click the "Save All" button to save the upscaled photo to your defined folder.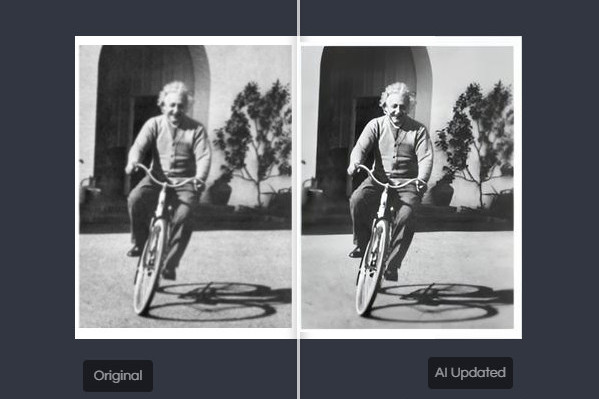 ---
Topaz Gigapixel AI -- professional but need skill
Price: $99.99/year
Technology: Powered by AI machine learning technology
Available Platforms: Windows & Mac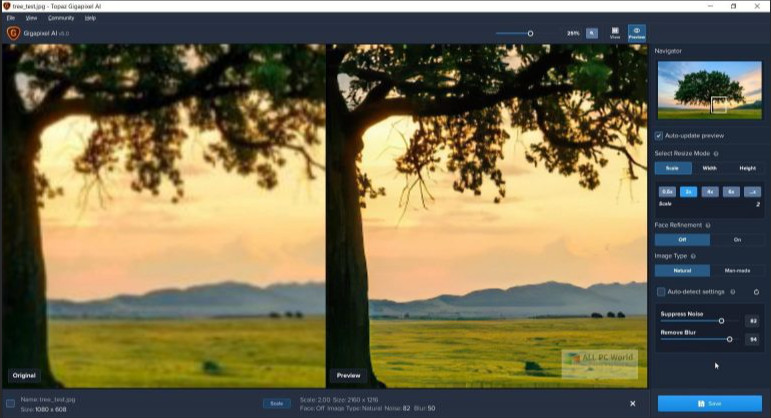 Topaz Gigapixel AI tops other software in this image upscaler review. It is capable of shake reduction and upscaling images without losing quality. When it comes to image blur, this AI-powered image upscaling software can solve the issue in image after processing. Through millions of tests and trial, the picture upscaler has been trained to learn the features of detail and noise, therefore it can solve motion blur and make handheld images look like they were taken with a tripod. Backed by AI machine learning, this image upscaling software could accurately upscale your low-res image into full-resolution files that you can actually use and add the lost details during such a process.
Steps:
Download and install Topaz Gigapixel AI: Go to the Topaz Labs and choose your Operating System;
Topaz Gigapixel AI is available both for Windows and Mac OS. Download the installation file and run the installation procedure. This process could take some time due to some automatic downloads and updates needed to complete the installation.
Once the previous process is finished, Topaz Gigapixel AI Standalone will be installed in your applications. The Gigapixel AI plugin for Photoshop and Lightroom should be added automatically, otherwise go to Help > Install Photoshop Plugin after quitting Photoshop and/or Lightroom.
Run Topaz Gigapixel AI, log into your Topaz Labs account or try the Gigapixel AI free trial for 30 days.
Drag or open your files.
Choose the scale for your resized image.
Select the best AI model.
Fine-Tune the AI Model settings.
Choose the output format and save your new image.
Then you will get your photo resized.
---
Pixbim Enlarge AI
Price: $49.99
Compatibility: Windows, Mac, Linux & other various platforms
Based on powerful machine learning techniques, Pixbim Enlarge AI offers great results without any image quality loss. As an AI upscaler, it can automatically fill missing pixels through intelligent analysis and accurate prediction. Also, when you use it to enlarge your photo, the details in the photo can be enhanced as well.
The most advantage of this tool is that this software is compatible with more computer operating systems.
---
Conclusion:
Image upscale and photo enhancement become very simple since the tools embedded the powerful AI technology. It has the ability to enlarge images turning them from low-resolution into high quality. And we have listed the above 3 best popular image upscalers. Compared with the feature of them, hope you may find your preference in it. And with any of the above-listed resources, you'll never be faced with the issue of poor image resolution in your creative work again!
Enhance and restore photo quality
with the power of AI