Why Is High-Quality Photography Needed in Amazon Product Listing
They say no picture no truth and a picture's worth a thousand words, but what do your product photos say? Do they tell the full story of what your item can? Or does it tell another story where there are missing details and shoddy quality? Good Amazon product photography is one of the best ways to promote your items on the platform. Quality images can be the difference between your products selling like crazy and no one wanting to buy them. So how can you make sure your images are high-quality enough to meet all of their criteria? All are in this guide.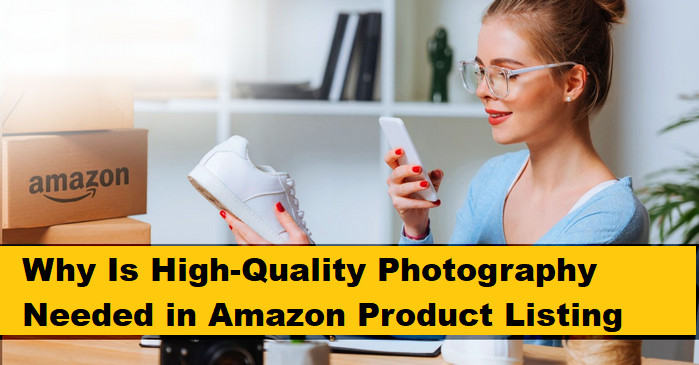 Why Are High-quality Images So Important on Amazon?
When you shop at a brick and mortar store you get to see all the products in person. You can look at them, pick them up, and test them out to help you decide whether or not you want to buy them. Unfortunately, you don't have this option when you shop online.
On Amazon, all you have to go off of is the photos. This makes having good quality images extremely important.
Think about it, would you buy an item if the pictures were too blurry to see what it really looks like? Of course not. Simply put, the better your images the more successful you're going to be.
By using high-quality product photography you will:
Get More Traffic on Your Listings: If your images are eye-catching and intriguing it will encourage more people to click on your listing.
Get More Sales: Having multiple photos of your product from different angles that show all the features makes people feel more comfortable buying from you.
Reduce the Number of Negative Reviews You Receive: Quality images educate your buyers about what they're buying and lets them know what to expect from your product. This leads to fewer negative reviews for your items.
Your Amazon marketing starts with great photos, so make sure to take the time to do it right.
---
Tips for Good Product Photos
When you prepare product photos, the following principles you should know:
1. Pay Attention to Amazon's Technical Requirements Before Shooting
It's easier to plan a product photography shoot if you work within an outline of technical requirements instead of shooting whatever and editing later.
Amazon has set out the technical requirements for images, so make sure you have the following in place:
Correct filename extension.
All photos need to be saved as a TIFF, JPEG, GIF, or PNG file, so adjust the setting on your camera before beginning work.
Always shoot in RAW to make it easier to scale down and avoid blurriness. Your photos should be a minimum of 1,000 pixels in either height or width.
Colour mode.
You have two options: sRGB or CMYK color mode.
Spaces, dashes, or additional characters.
Don't use any of these when naming your images, as they won't be uploaded.
Naming convention.
You need to have the product identifier (e.g. ASIN, UPC, EAN, or JAN), followed by a period and the filename extension.
2. Make Use of the Maximum Allowed Photos
Amazon lets you upload up to eight images per ASIN, so make good use of that. The photos should show your product from a variety of angles and is used in various ways to give the shopper an accurate idea of what to do with it.
3. Follow All Specs with the Main Image
Amazon has specific criteria for the main product photo. The main product photo is the first one to appear on your listing and the photo that appears in Amazon search results. It should be:
No Illustrations: This may seem obvious, but the photo you use must actually be a photo.
A drawing or illustration of the product is not allowed.
No Other Objects Present: The photo should only be of the product. No other items should be present in the image as it confuses the buyer and may make them think the other objects are included.
In Focus and Lit: This basically just refers to the quality of your pictures. They need to be in focus, well-lit, and use realistic colors. Some editing is fine but your photos need to represent the way your products look in real life.
The Product Should Fill the Frame: Books, music, and video images need to fill 100% of the frame.
All of the items must fill 85% of the frame.
The Entire Product Must Be Visible: Main images must show the whole product in the frame. No part of the item should be cut off.
White Background: The background of your photo needs to be completely white.
No Text or Graphics: The photo cannot contain any additional text or graphics that have been added in during the editing process.
No Offensive Imagery: This should go without saying but any pornographic or offensive images will be rejected.
4. Include an Info graphic if Possible and Show the Size of the Product
For your other images, some of the requirements are different to give you a little more flexibility:
Other Objects are Allowed: You can include other objects, or use models, to help demonstrate how a product is used.
Cropped Images: You can use cropped and zoomed-in images to show specific product features.
Backgrounds: Backgrounds other white are allowed.
Text and Graphics: You can include text and graphics in these photos to help explain various features and uses.
5. Include at Least One Lifestyle Image
At least one of your child's photos should be a lifestyle one that shows the product being used in real life. Not only does it help buyers get a sense of how it's being used, but the extra details and aesthetics can really help tip the scales towards a sale.
6. Use a Chart Comparing Features Across Similar Products
Whether you have variations on the same product (think clothing, bedding, or anything else with basic or upgraded features), use one of your child's photographs as a chart to highlight the differences.
7. Display Out Details with a Video
A video will let your visitors know the product directly and show all the product features vividly.
So add a video display if possible.
8. Get Assistant from Pro if Needed
If you don't have the right camera and lighting equipment or don't feel confident in taking the best photos possible, hire someone to do it for you. Amazon has a photography service where you can link up with local photographers and get your shots done by a pro.
People also need Photo Enhancer software. Among a lot of software, I found AVCLabs Photo Enhancer AI with the best effect and time-saving. With the AVCLabs Photo Enhancer, you can get your photos enhanced in an instant. It is a desktop application that uses artificial intelligence algorithms to improve your photos. It can remove noise, sharpen images, remove background, upscale them to high resolution, and more. The tool is powered by artificial intelligence so it only takes one click for this process to be completed! There's no need for any expertise or time-consuming tasks since everything will happen automatically which makes editing fast and easy too without having much knowledge about photography techniques required at all before going ahead - making sure everyone gets great-looking photos as soon as possible.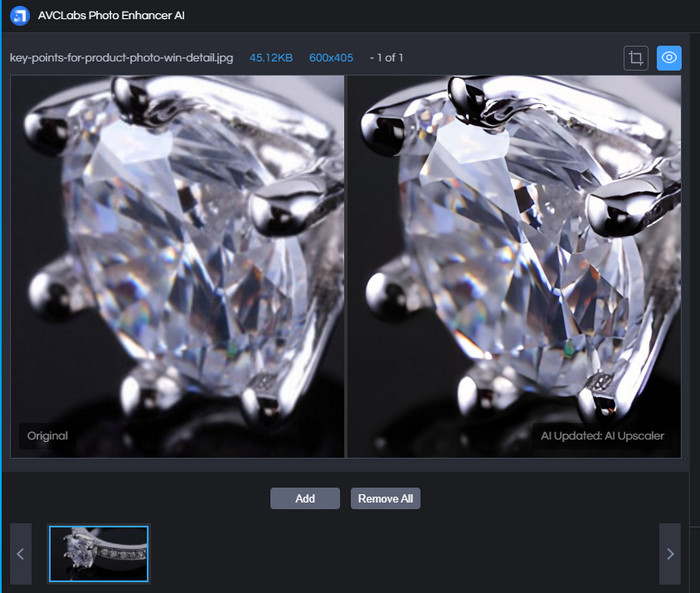 ---
Conclusion
The quality of your product photos is critical if you want your product to perform well on Amazon. Product photos are an important aspect of marketing. The good news is that it is simple to get high-quality images for your product listings once you know what you need to do. Following the steps above should allow you to take beautiful photos for your Amazon products without difficulty. Do not forget to get assistant from Photo Enhancer tool.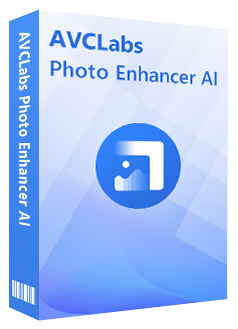 Photo Enhancer AI
Automatically remove noise/grain from images
Upscale the image resolution without losing quality
Make the blurred, low-quality photos to high-definition
Immediately improve your portrait photography
Quickly colorize the old black&white images
Remove the background from images with one-touch
Enhance and restore photo quality
with the power of AI