Enhance Zoomed Photos to Make them Clear
Are you one of those people who take photos but are never quite happy with how they turn out? You zoom in, but the photo is still fuzzy. Or maybe the colors are off. Don't worry – there's a solution. In this post, we'll show you how to enhance zoomed photos using an excellent tool: AVCLabs Video Enhancer AI. Read on to learn more!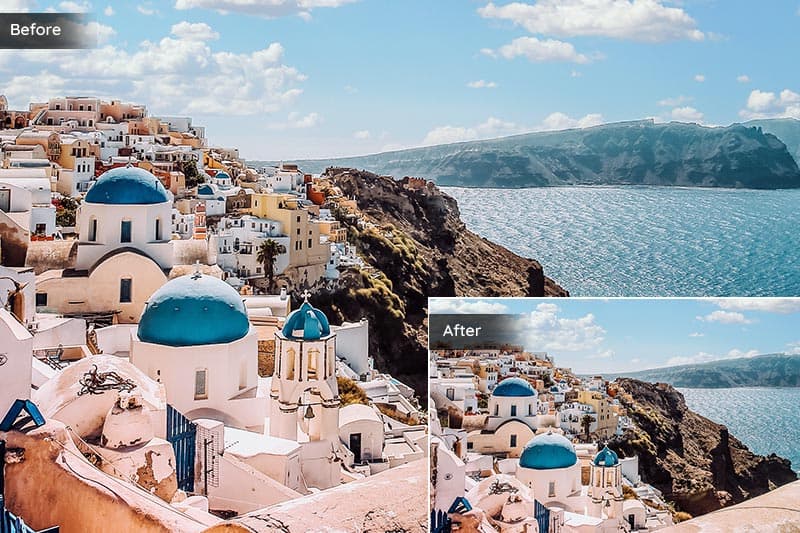 Part 1: What is AI and How Does It Work with Photos?
AI, or artificial intelligence, is a type of computer technology that is able to interpret and analyze data in order to make decisions or predictions. AI can be used for a variety of tasks, such as identifying objects in photos or videos, translating text from one language to another, and providing customer service.
AI technology works by first analyzing data to look for patterns. Once AI has identified patterns, it can then make predictions about what might happen next. For example, if you show a computer AI system a series of photos of people smiling, the AI might be able to predict that the next photo will also contain a person smiling.
To work with photos, AI systems typically use a process called machine learning. With machine learning, AI systems are able to learn from new data in order to improve predictions. For example, if an AI system is shown a series of photos of people smiling, and then it is shown a photo of a person frowning, the AI system can learn from this new data and update predictions accordingly.
Machine learning is a type of AI that is particularly well-suited for working with photos. This is because photos contain a lot of visual information that can be difficult for humans to process, but which is relatively easy for computers to analyze. As such, machine learning can be used to automatically identify objects in photos, as well as to group photos together based on content.
AI technology is becoming increasingly common in the world of photography. Many photo editing programs now use AI to automatically improve the quality of photos, and AI is also being used to create realistic 3D images from 2D photos. In the future, AI is likely to play an even bigger role in photography, with new AI-powered cameras and software that can automatically edit photos in a variety of ways.
---
Part 2: Pros and Cons of Using Artificial Intelligence to Enhance Zoomed Photo
When zoomed photos are taken, the results can often be disappointing. The photo may be blurry, or the colors may not be as vivid as they could be. However, by using AI to enhance zoomed photos, these limitations can be overcome.
Some of the advantages of using AI to enhance zoomed photos include:
•Increased clarity and sharpness
•More vibrant colors
•Reduced noise and artifacts
Of course, there are also some limitations to using AI to enhance zoomed photos. These include:
•Requiring more processing power
•Potentially introducing new artifacts
•Not always being able to perfectly recreate the original image
Overall, the advantages of using AI to enhance zoomed photos far outweigh the limitations. By using AI, zoomed photos can be transformed from being blurry and lackluster to being clear and vibrant. This makes AI an essential tool for anyone who wants to take great zoomed photos.
---
Part 3: How to Enhance Zoomed Photos with AI?
Have you ever taken a photo that looks great when viewed at full size, but then becomes blurry and pixelated when you zoom in? It's a common problem, especially with photos taken on mobile phones. But there's a new AI-powered tool that can help fix those blurry photos.
AVCLabs Photo Enhancer AI is a new software that uses artificial intelligence to improve the quality of zoomed photos. To use this software, simply select the photo you want to improve, and then choose the level of zoom you want to apply. It will then process the photo and attempt to improve its quality.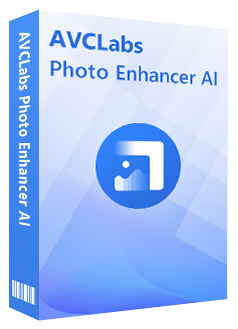 Photo Enhancer AI
Automatically remove noise/grain from images
Upscale the image resolution without losing quality
Make the blurred, low-quality photos to high-definition
Immediately improve your portrait photography
Quickly colorize the old black&white images
Remove the background from images with one-touch
Steps to enhance a zoomed photo with AVCLabs Photo Enhancer AI:
Step 1:
Download and install.
Download and install AVCLabs Photo Enhancer AI on your computer. This program has some system and hardware requirements for the computer. Click here to check for detailed information.
Step 2:
Import a zoomed photo.
Once finish the installation, you can launch the program and get into the main interface of the program. Click on the "Browse" button to import the zoomed photo you want to enhance.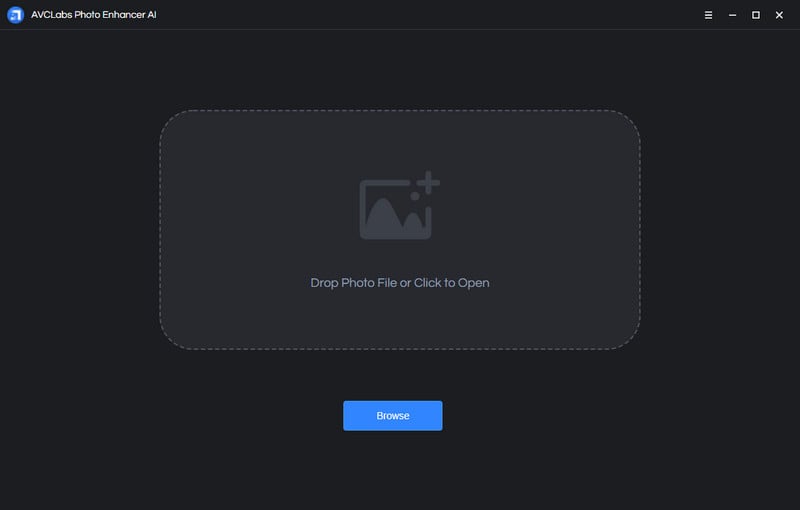 Step 3:
Choose the AI Feature and Image Size.
There are 5 built-in AI Features in AVCLabs Photo Enhancer AI: AI Upscaler, AI Denoiser, AI Color Calibration, AI BG Removal or AI Colorizer to meet users' different demands. To enhance the photos' quality and improve the resolution, you need to choose the AI Upscaler.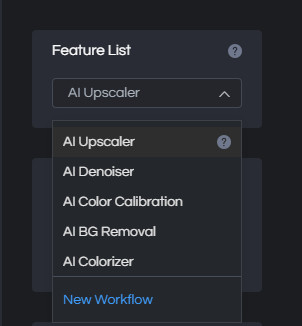 The "Image Size" option offers 100%, 200%, 300%, and 400% for you to choose. Under the Scale, there is a "Face Refinement" option which is used to retouch the portrait photos. Switch off it since we don't need this function.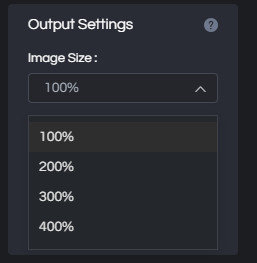 Step 4:
Preview the effect.
You can check the effects of the enhanced photo before saving them to your computer. Choose a photo by clicking the snapshot at the bottom of the main interface. Then click on the eye icon in the upper right corner and the program will begin processing. When it finishes, you can drag the white line to see the contrast.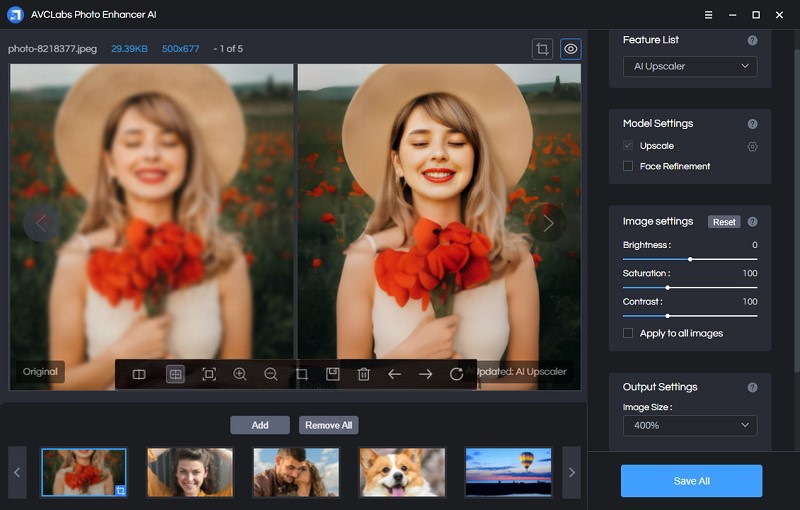 Step 5:
Save the enhanced photo to PC.
After checking the effects, you can click on the "Save All" button to get the enhanced photo on your PC.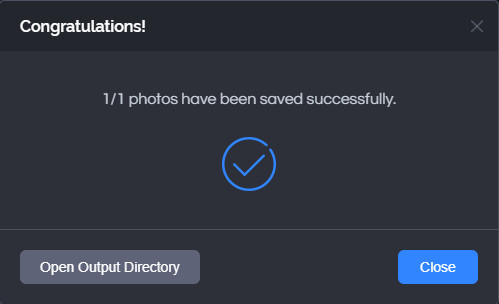 ---
Conclusion
AVCLabs Video Enhancer AI is the best tool for enhancing zoomed photos. It can improve the quality of your photos, making them look better than ever before. With this excellent tool, you can easily fix zoomed photos that are blurry or have poor lighting. Simply upload your photo and let the tool do its job. In just a few seconds, you'll have a perfectly enhanced photo that you can share with friends and family. So why wait? Try Video Enhancer AI today!
Enhance and restore photo quality
with the power of AI