Brighten Old Pictures with AI for Better Results
The pictures we take now are stored digitally, enabling us to manipulate them in ways that would have been impossible before. You can add filters and effects, crop or reposition the subjects, remove blemishes, or even replace them with something else. Even so, AI-powered image recognition technology is opening up new possibilities for old photos that you may have considered beyond repair.
This article will explore how AI can be used to brighten old pictures as well as how-to instructions on how to do it yourself. An artificial intelligence (AI) algorithm is a type of computer program that processes data and responds to user commands in ways that appear intelligent and humanlike. They've been around for decades but recently their uses have expanded greatly due to increases in processing power and storage capacity.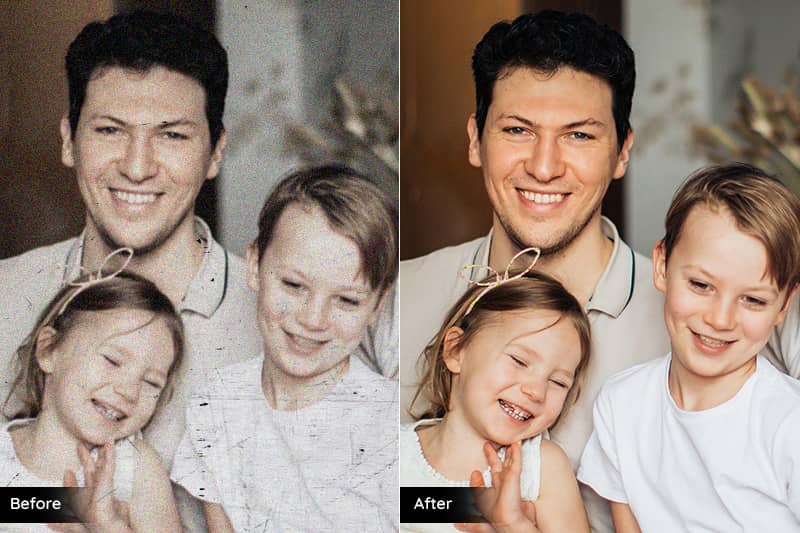 Part 1: What Is AI Image Recognition?
Using AI to brighten old pictures requires image recognition. So, what is image recognition?
AI image recognition is the process of identifying and detecting an object or feature in a digital picture or video. This technology can be used to improve the quality of pictures, making them more clear and lifelike. It can also be used to help identify objects in images, such as people or animals. AI image recognition is a key component of many artificial intelligence applications, including image search engines and self-driving cars. Image recognition can also be used for security purposes, such as face recognition systems. It is a rapidly growing field of AI research, with many potential applications.
There are two main types of image recognition: supervised and unsupervised learning. Supervised learning requires a training dataset that has been labeled with the desired output. For example, if you wanted to train a machine to recognize cars, you would need a dataset of labeled images that contain cars. Unsupervised learning does not require a training dataset; instead, it relies on algorithms to learn from the data. This type of learning is often used for anomaly detection, such as identifying fraud or defects.
There is a strong relationship between image recognition and AI picture brightening. AI picture brightening technology can be used to improve the quality of images, making them more clear and vivid. This in turn can help image recognition algorithms to better identify objects and faces in pictures. Additionally, AI picture brightening can also help reduce the number of false positives generated by image recognition algorithms.
---
Part 2: Use AI-Powered Image Enhancement to Brighten Old Pictures
AVCLabs Photo Enhancer AI can brighten old pictures and bring new life to them. With just a few clicks, you can see significant improvements in the quality of your photos. It is the perfect tool for anyone who wants to improve their photos without spending hours editing them manually.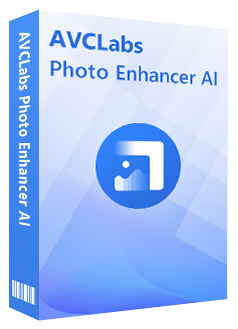 Photo Enhancer AI
Automatically remove noise/grain from images
Upscale the image resolution without losing quality
Make the blurred, low-quality photos to high-definition
Immediately improve your portrait photography
Quickly colorize the old black&white images
Remove the background from images with one-touch
Steps to brighten old pictures with AVCLabs Photo Enhancer AI:
Step 1:
Download and install.
Download and install AVCLabs Photo Enhancer AI on your computer. You can click here to check detailed information about the system and hardware requirements of AVCLabs Photo Enhancer AI.
Step 2:
Import old pictures.
After you install the program on your computer, just launch it immediately and you will get into the main window. Then click on the Browse button to choose photos to import or simply drag and drop the source files to the program directly.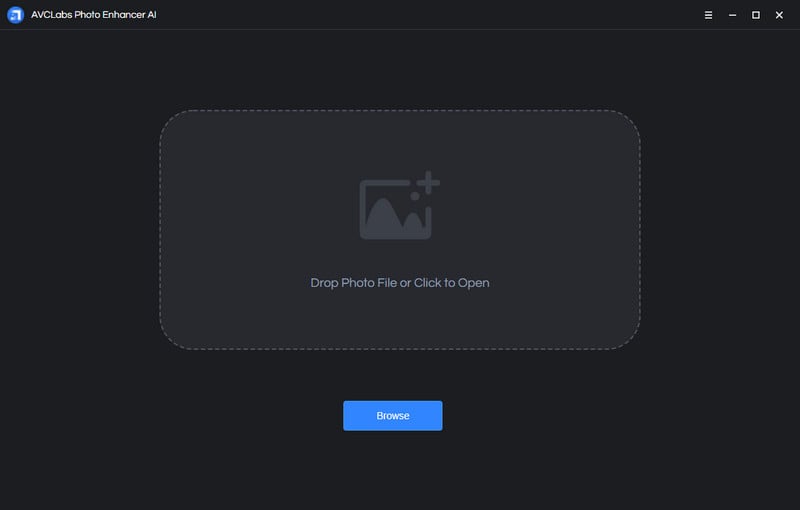 Step 3:
Choose the AI Feature and Image Size.
AVCLabs Photo Enhancer AI offers 5 options of AI Feature: AI Upscaler, AI Denoiser, AI Color Calibration, AI BG Removal and AI Colorizer. AI Upscaler is the process to improve the photo's quality and enlarge the photo which incluing the Face Refinement function; Denoise model is used to remove the noise from a photo; And Remove BG and Colorize just as their names imply meaning that to remove photos' background and to colorize black and white photos; The last Color Calibration model can fix and calibrate the bad or wrong colors of the photo. Here please choose AI Color Calibration to brighten your photos.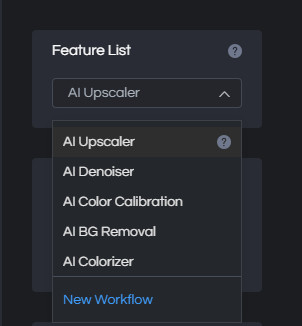 For the Image Size, here are 100%, 200%, 300%, and 400% for you to choose. If you only want to colorize the photos, there is no need to upscale them so you can choose 100% to save time.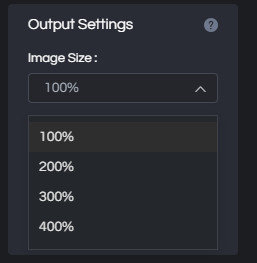 Step 4:
Preview the effect.
If you want to preview the final effect before saving the photo, you can click on the little eye icon in the upper right corner of the main interface and drag the white line to see the contrast. AVCLabs Photo Enhancer AI will use its image recognition technology to colorize the elements of your photos in the way it thinks the best.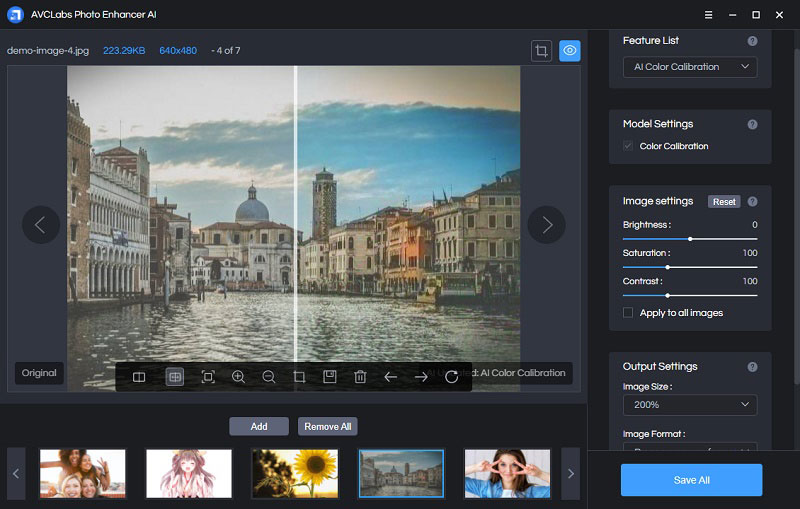 If you are satisfied with the effect, you can click on the Save All button to save the colorized photos to your computer.
---
Conclusion
If you're wondering how to brighten old pictures, the best solution is to use AVCLabs Photo Enhancer AI. With this powerful software, you can quickly and easily brighten up any photo, restore it to its original glory, and even improve its overall quality. The results are truly amazing, and your photos will look better than ever before. Give it a try today and see for yourself!
Enhance and restore photo quality
with the power of AI