How to Enhance Your Low-resolution Photo
While there are some tools to upscale and enhance your photos, you cannot get decent results. Normally the photos will be enlarged with pixelation. How can we enhance these photos? Artificial Intelligence Technology finds a way to deeply intertwine itself in the world of art, especially photography. This is a guide about what Artificial Intelligence does in photo editing and how to use the AI photo enhancer to achieve excellent results with just a click!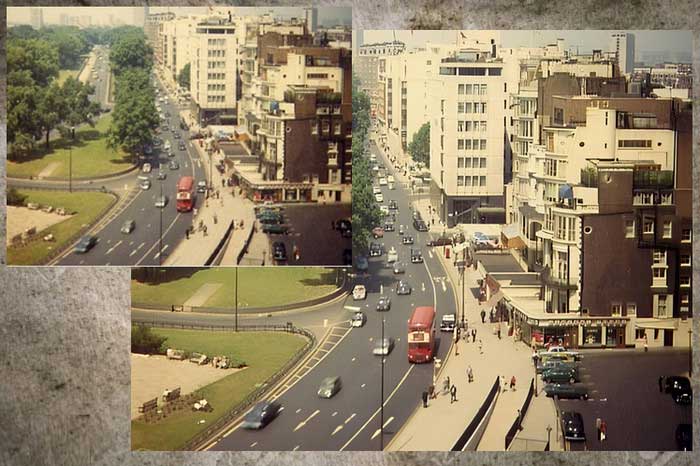 Part 1: What Kind of Role Does Artificial Intelligence Play in Photo Editing?
To start, artificial intelligence (AI for short) isn't going to play magic on your computer screen! AI is a general term for computer machines that are designed to perform tasks that would typically require a real person with a real person's brain to do. These machines are intended to process information similarly to our own brains and can continue learning over time through use. In the context of photo editing, AI technology is intended to analyze your photograph and create intelligent predictions of how the photograph should be edited, adjusted, or enhanced. The result is that manual tasks are quickly made automatic, leaving you with less editing labor!
---
Part 2: How to enhance your photo with AI
Applying an AI tool is the most efficient way. AVCLabs Photo Enhancer AI is an image upscaler software applying AI technology. It can help you to enhance images and provides an easy and powerful way to enlarge images or pictures. It uses a perfect combination of AI technology and machine learning algorithm to create a perfectly enlarged image and offers fast, speedy, and high-quality results, and does not require any skill.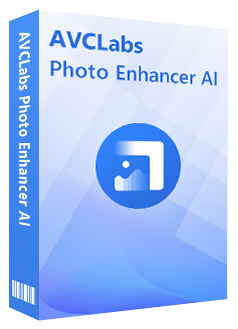 Photo Enhancer AI
Automatically enhance photo color, contrast, and quality
Make the old, blurred, or low-quality photos to high-definition and clarity
Colorize black and white photos; Remove noise and calibrate colors in one click
Enlarge/up-scale the photo size without losing quality
Steps of AI enhancing a photo
Step 1:
Download and install.
Download and install AVCLabs Photo Enhancer AI on your computer. Before downloading, you can click here to know detailed information about the system and hardware requirements of AVCLabs Photo Enhancer AI.
Step 2:
Import low-resolution image.
After you install the program on your computer, you can launch and you will see the main interface as the picture shown below.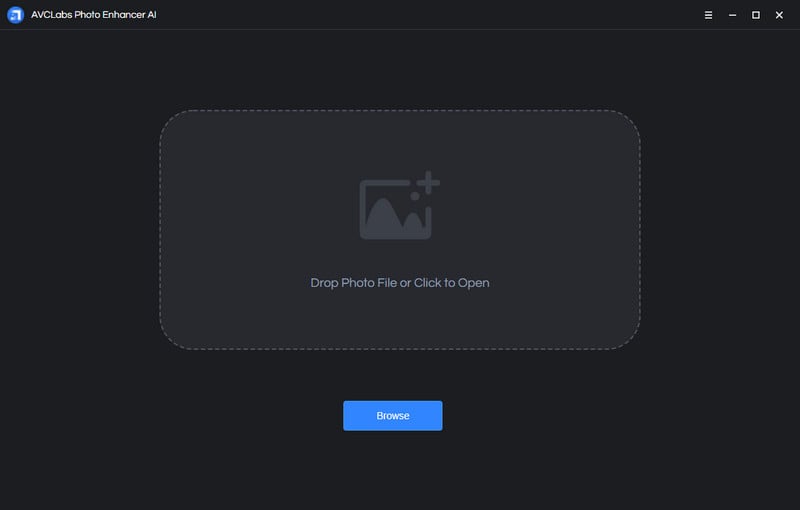 Then just click on Browse and choose the image files to import in batch. You can also drag and drop the source file to the program directly.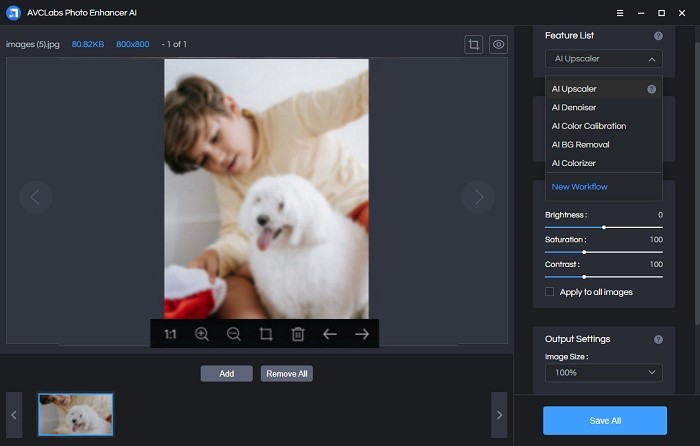 Step 3:
Set the AI Model and Scale.
In the right panel, you will see AI Model in the right panel. AVCLabs Photo Enhancer AI offers 5 options of AI Model: Upscale, Denoise, Remove BG, Colorize, and Color Calibration. To improve the resolution of the photo, here we need to choose AI Upscale model.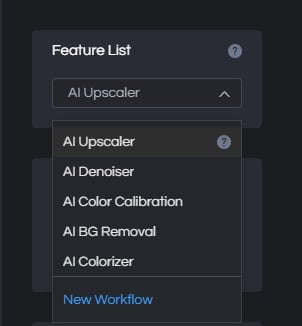 For the Scale, here are 100%, 200%, 300%, and 400% for you to choose. If you want to convert the low-resolution to extreme high, then you can choose the largest one 400%.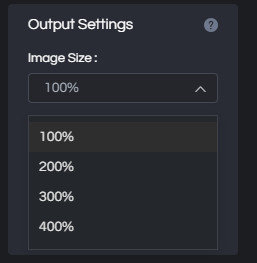 Step 4:
Start the process.
Click on Save All and the program will start to improve the image resolution automatically. When the process completes, you can click on Open Output Directory to open the default output folder to check the image. You can also tap on the Menu button > Settings > Change to choose a folder and then click on Apply to change the output path.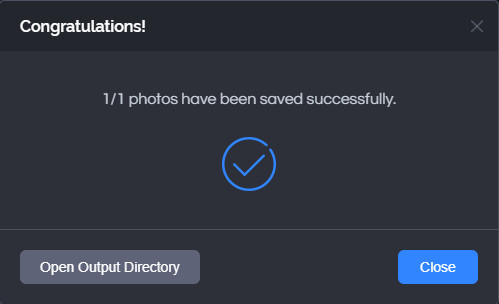 ---
Tips: Online AI Photo Enhancer
If you do not want to download and install an App to your computer, AVCLabs Photo Enhancer AI also provides an on-line service. Without installing the program, you can upload the photo and choose an AI model, then you will get a desired photo. Just go on.
Free AI Enhances Photo Online
Step 1:
Visit Photo Enhancer AI on-line service
Click here to go to the on-line service site.
Step 2:
Upload the photo to AVCLabs AI Image Enhancement.
Click on "Click to upload" and find the bad quality or incorrect color photo on your computer to upload it.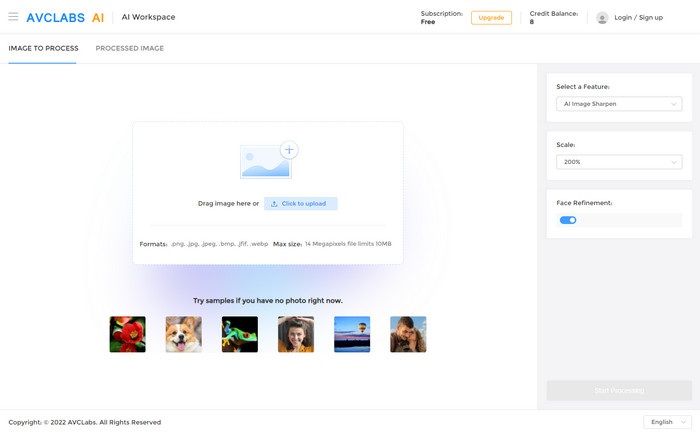 Step 3:
Choose an AI model.
It provides many AI models to choose. To enhance photo quality, please choose "AI Image Upscale" here.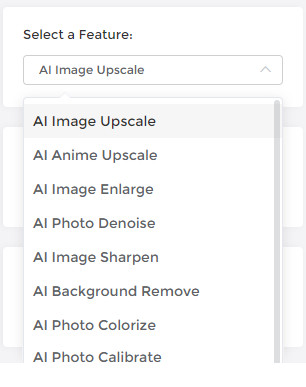 Step 4:
Set the setting options.
For photo resolution, there are 4 options of 100%, 200%, 300%, and 400%. Choose one resolution you want.
Step 5:
Start the photo enhancing process.
Click on the button "Start Processing" to start the enhancing process. Just wait for AI do the enhancement automatically.
Step 6:
Preview the effect.
Once the process finishes, switch to the "processed image" tab to view the enhanced photo. There are 3 buttons beside the photo. Click the eye icon to preview the processed image. In the preview window, the left side is the original part of the photo and the right side is the enhanced effect. Drag the slider to get a comparing view. Please note that the processed images will be deleted after 72 hours, so please downloading them to your computer in time.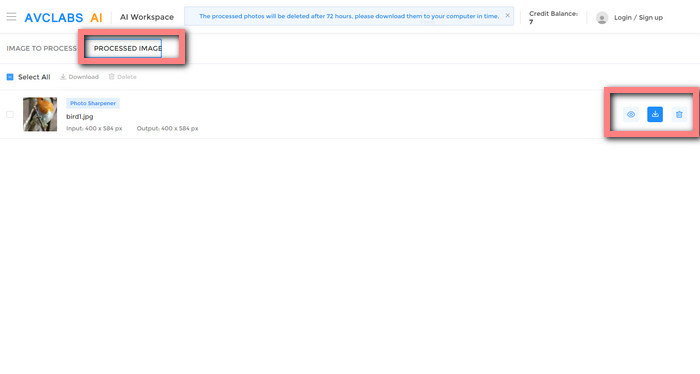 Step 7:
Download the enhanced photo to your computer.
If the quality of the enhanced photo suits your demand, please click the download icon to save the photo to your computer. If you are not satisfied with the result, just switch back to the "Image to Process" tab and choose other settings.
---
Conclusion
When you want to enhance or optimize the quality of your photos, using AI for your photo enhancement can speed up the workflow tremendously! If you need a program that enables you to use AI as easily as possible and does not require any skill, AVCLabs Photo Enhancer AI is the best choice. All details of the photo are incredibly accurate and get a wonderful result.
Enhance and restore photo quality
with the power of AI