How to Use AVCLabs Photo Enhancer AI
How to register AVCLabs Photo Enhancer AI
Step 1:
Install and launch the program.
Download and run the setup file of AVCLabs Photo Enhancer AI. After installation, you can click on Start Now to launch AVCLabs Photo Enhancer AI immediately.
Step 2:
Open the register box.
You can click on the little key icon or the menu button

at the right-top corner and choose Register to open the register box.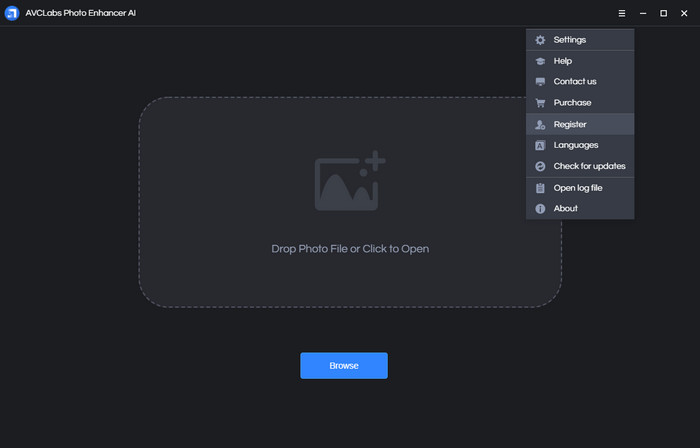 Step 3:
Input your register code.
Input your register information in the popup window. We recommend copying and pasting the register email and code into the registration dialog.
Note: The registration contents are case-sensitive. Please do not add a blank at the beginning or the end of the word.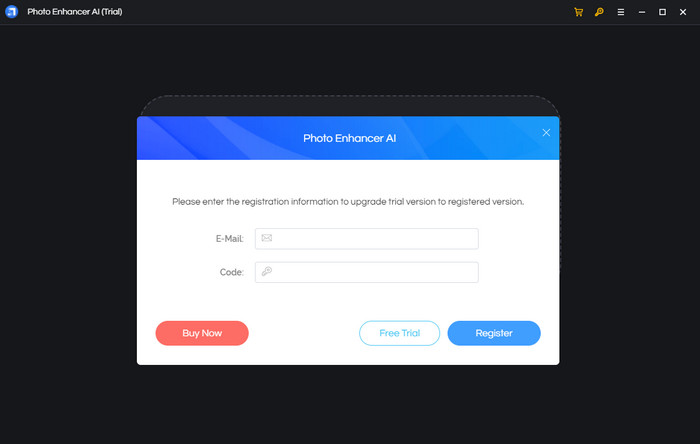 ---
How to convert photos using AVCLabs Photo Enhancer AI?
Follow these steps to enhance your photo quality by AVCLabs Photo Enhancer AI:
Step 1:
Open AVCLabs Photo Enhancer AI
When finishing installation, launch the program and you will enter the main window of AVCLabs Photo Enhancer AI like the screenshot below.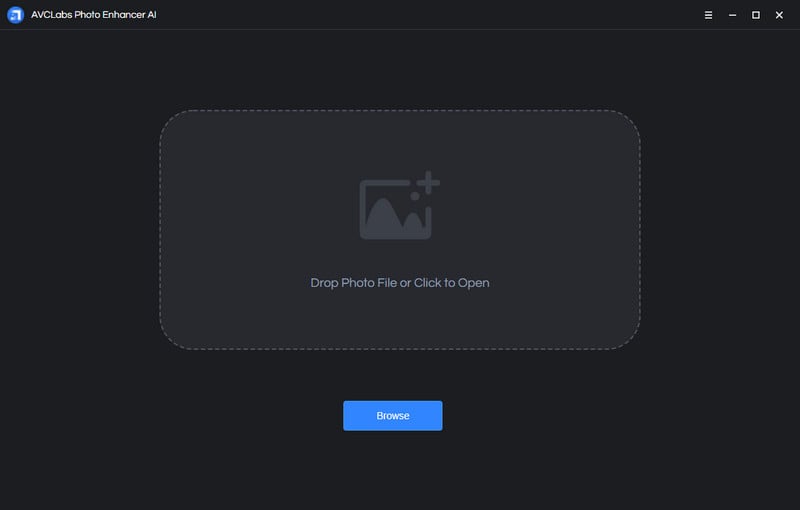 There are 2 ways to add the source photo to the program.
You can click the Browse button to import the image files in batch or drag and drop the source file to the program directly.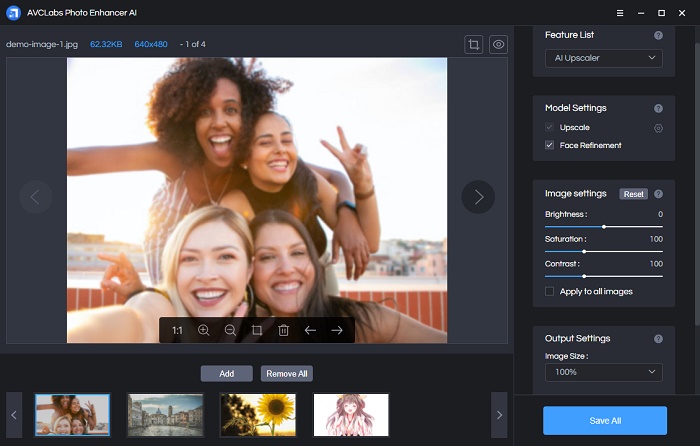 Step 3:
Choose the AI Model and Scale
On the right panel of AVCLabs Photo Enhancer AI, you can choose the AI Model as Ultra, Faster, or Remove Background. The faster mode will cost less time and the Ultra mode will generate better quality. While the Remove BG is to remove the background of the photo. Then click on Scale to upscale photo size to 100%, 200%, 300%, and 400%.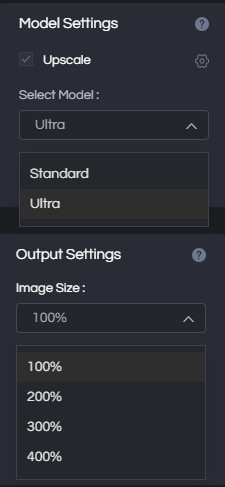 Step 4:
Crop and preview the photo
In the upper right corner of the main interface you will see two little icons. You can click on the left little square icon to crop a photo or click on the right littel eye icon to preview the effect before saving the photos.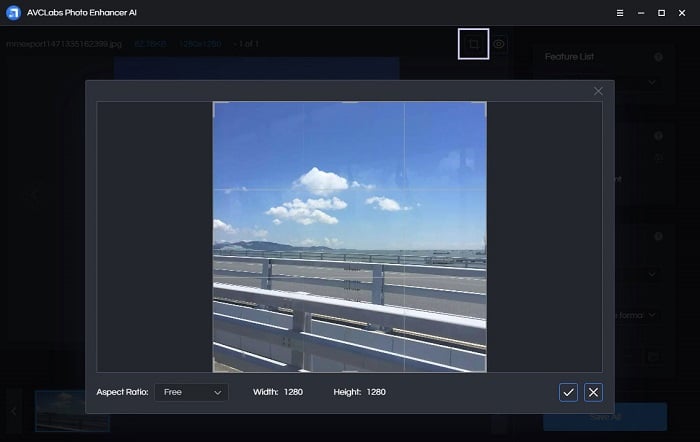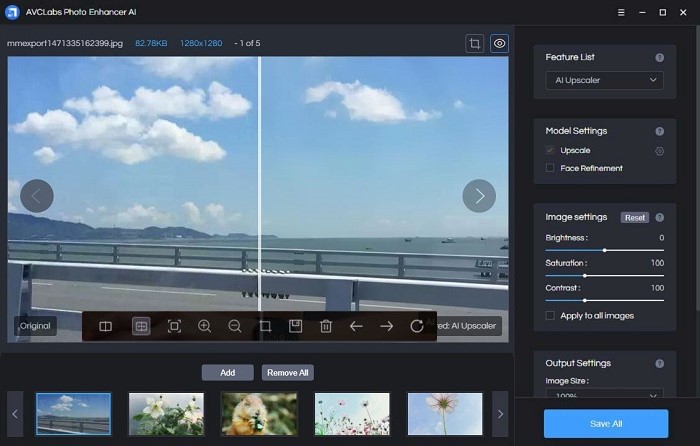 Step 5:
Start processing your photos
After setting all the parameters, click the Save All button to enhance photos in batch. With AI technology, AVCLabs Photo Enhancer AI is capable of enhancing photos automatically. If your computer has NVIDIA Graphics cards, the process will be very fast.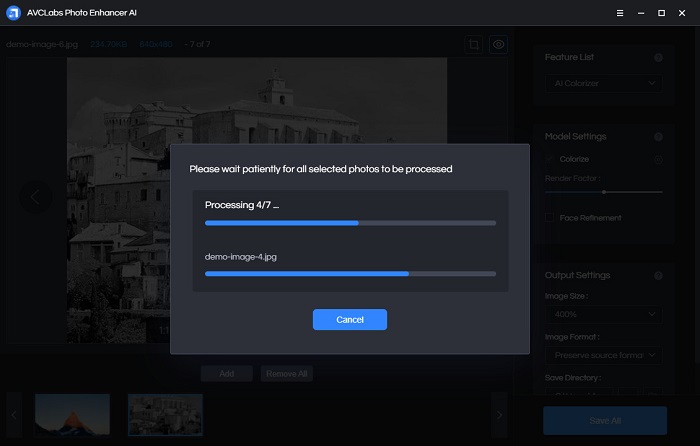 When it is finished, you can open the file folder and enjoy the enhanced photos in a better view.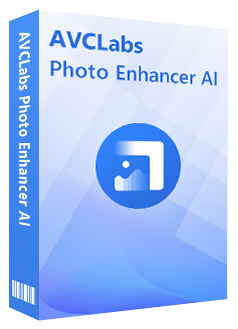 Photo Enhancer AI
Automatically enhance photo color, contrast, and quality
Make the old, blurred, or low-quality photos to high-definition and clarity
Increase image resolution without quality loss
Enlarge/up-scale the photo size without losing quality
Enhance and restore photo quality
with the power of AI